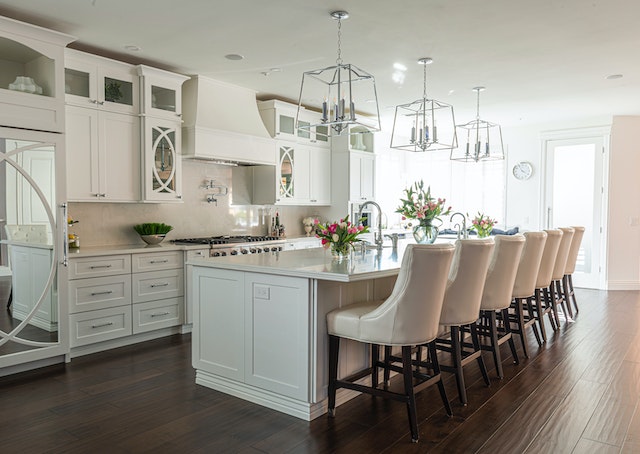 What is the 'Rococo' style? It rose to prominence in 18th-century Europe and represents an especially ornate and flamboyant approach to interior design.
The word 'Rococo' is derived from the French word 'rocaille' (pronounced 'rock-eye'), a reference to the rock and shell motifs commonplace in Rococo design. The 'heyday' of Rococo in Europe was arguably between 1730 and 1770, but how can Rococo be implemented in a modern home?
Just a few nuggets of expert opinion
"Fashion is constantly rediscovering Rococo's exuberance and joyfulness," leading UK architectural sculptor Geoffrey Preston has enthused to the Daily Mail, adding: "It has a light, naturalistic touch and it doesn't try to rule a room." 
As for how you could introduce it to a room of your own, Preston says: "The easiest option is chintz or floral textiles and wallpapers. Another is to find a signature piece — a mirror frame or a pair of wall sconces."
Caro Howell — Director of the London-located Foundling Museum, which has exhibited Rococo-inspired work of Preston's — has attributed Rococo's recent reemergence to a reaction against modern life.
"Despite our best intentions to live in clutter-free, minimalist purity, there is something seductive about the wit of the Rococo," Howell reflects. "Although asymmetry is an essential element, its designs are not chaotic."
Rococo-inspired pieces she implies you could pick up for display in your own home include ornate mirrors and "curvaceous, carved and caned beds".
Where should you start with replicating the Rococo style?
A good starting point would be to abandon the idea of achieving symmetry with your home's interior decor. What you could instead do is look for pieces incorporating imagery of seashells and scrolls as well as patterns resplendent in motifs of leaves, flowers and animals.
However, you don't necessarily have to stick with just buying Rococo pieces afresh, as you could also find ways to add a Rococo touch to elements already in your home.
The Victoria and Albert Museum points out: "The Rococo first emerged in France during the 1720s and 30s as a style developed by craftspeople and designers rather than architects, which explains why it is found primarily in furniture, silver and ceramics." 
In this spirit, you could bring a Rococo flourish to existing furniture through, say, affixing table legs in pastel green to desks and dining tables. ComfyLiving has noted that, in the 18th century, French Rococo was characterized largely by the use of "delicate pastel colors". 
What is 'Rococo revival'?
This term has been used for a modern take on Rococo. Through it borrows many elements from the 18th-century style, it also throws in a more contemporary twist.
While Rococo revival tends to be — compared its historical precursor — more muted in color and simpler in overall design, it continues to preserve traditional Rococo's essence of elegance, luxury and opulence.
You have particular flexibility when it comes to color — meaning that those earlier-mentioned table legs, for example, could be sourced in vibrant metallic colors, including red and yellow, rather than just conventional pastel hues.