Everyone has heard about the famous paleo diet that is very healthy and good for every human being. Maybe some people are skeptical about these kinds of diets but many of us have already tried that type of food. We are assuring you that the paleo diet has thousands of recipes that are super-delicious, besides the fact that they are perfect for your organism.
Today we have decided to make a fantastic list of the top ten best paleo diet food ideas, especially for you to try and cook some and see for yourself their precious influence on your body. There is plenty of choices in this article, from specialties with vegetables to specialties with chicken, seafood, or beef. So, take a quick look at these ideas and let us know if you found something tempting!
Chicken and Cauliflower "Fried Rice"
Recipe via deliciouslyorganic.net
We are starting with something really easy for cooking and with one of the famous meat in every diet you can find, chicken. The chicken and cauliflower "Fried Rice" is a good start for everyone who wants to start with the paleo regime.
Spicy Sweet Potato Wedges
Recipe via paleorecipes.pw
The list is getting more interesting as we countdown the other recipes. Spicy sweet potato wedges sound like a very exquisite idea, doesn't it? It's a vegetarian choice, but everyone will love to try something so tempting, that's for sure!
Paleo Pizza Margherita
Recipe via civilizedcavemancooking.com
Everybody loves pizza, that's a fact. Here is a paleo diet pizza, which you will see that it's super-tasty like any other you have tried in your life, but ours is healthier than the regular ones. The full recipe is in the link below.
Sauteéd Shiitake and Broccoli Rabe with Fried Egg
Recipe via buzzfeed.com
A little more amusing recipe from the paleo world. With the sauteéd shiitake and broccoli rabe with fried egg specialty, you will see that you have limitless choices for what to prepare for lunch or dinner every day.
Seared Scallops
Recipe via addapinch.com
Finally, we have arrived at the first recipe with seafood as the main ingredient in it. The seared scallops specialty will surprise you and everyone around you with its tastiness. Start cooking right away and have fun!
Easy Baked Honey Mustard Chicken
Recipe via goodlifeeats.com
Baking chicken is one the easiest things in the world of cooking. Everyone can bake something, so come on, try to make the superb and easy baked honey mustard chicken recipe, and enjoy!
Pesto Tilapia
Recipe via ohsweetbasil.com
Very intriguing type of the main dish with a very attractive kind of fish. You can find this kind of fishes in your nearest super-market, so, take a look at the full recipe in the link below and you will not regret.
Rosemary Lemon Chicken & Sautéed Broccoli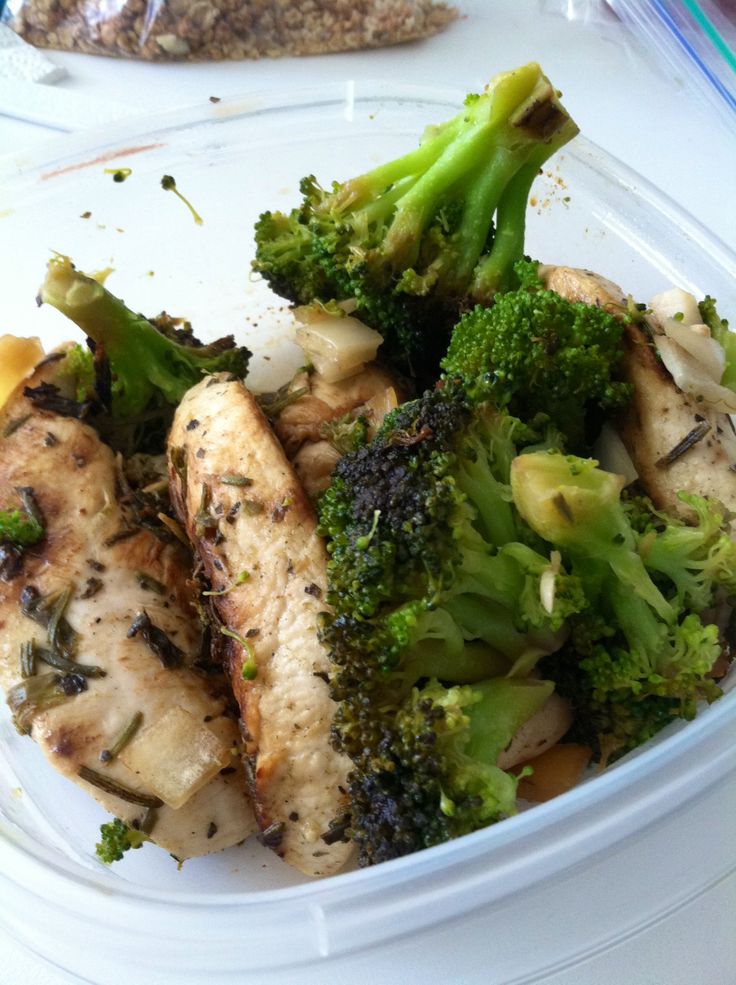 Recipe via justlosethatshit.tumblr.com
A rosemary lemon chicken with sautéed broccoli along with it sounds like a really wonderful choice for launch. We think that this is one of the best and the most delicious recipes on the list that we have made today!
Sweet Apple Basil Chicken
Recipe via jennapietrantonio.me
We are continuing with the chicken paleo recipes because they are the most beloved ones by everyone. A specialty that is gluten-free and carb-free and we think that it can easily become a real favorite for many of you.
Slow Cooker Chili Verde
Recipe via agirlworthsaving.net
And in the end, we are offering you a very delicious launch idea with beef meat. The slow cooker chili Verde is a perfect ending for an article like ours. We are sure that you will try at least some of these fantastic recipes and we hope that you all will be delighted!