Sweden, one of the largest countries in Europe, is a wonderful place to visit if you want to escape the hot summer and enjoy the cool weather spiced up with breathtaking nature. If you ever decide to visit this Scandinavian country, do not leave without visiting Gothenburg.
Being the second-largest city in Sweden, Gothenburg has a lot to offer, from world-class seafood and restaurants to sun-dappled islands and streets filled with friendly people and many coffee bars.
Neoclassical architecture lines Gothenburg's tram-rattled streets, grit-hip cafes, and there's always some cutting-edge art and architecture to grab your attention. But with a coastline and archipelago to die for, Sweden's second-largest city is a must-visit in spring and summer. With really long days during the summer and great nightlife, Gothenburg becomes an attraction for more tourists every year.
So if you ever decide to visit this amazing place and need guidance, just follow this list of top 10 places to visit in Gothenburg. Make sure you spend at least one weekend, have fun, and enjoy!
1.  Liseberg
via expedia.com.au
Liseberg is the best amusement park in the Scandinavian countries and most certainly one of the best in Europe. There is something for everyone here, with over forty rides in summer and over 20 in winter that offer thrill and excitement. This park opened in 1923, and since then, it has been attracting over 3 million visitors annually. Among the many attractions is the wooden roller coaster Balder, twice voted as the Best Wooden Tracked Roller Coaster globally. When in Liseberg, be sure to try the roller coaster Helix, Liseberg's largest roller coaster. The track is almost 1.4 km long, and the ride lasts for two minutes. Apart from Helix, AtmosFear is a must, the tallest free-fall in Europe, falling at a speed of 120km. Another great thing is that Liseberg transforms into a magical Christmas experience by the end of the year, with Christmas markets, shows, and millions of glimmering lights.
2. Avenyn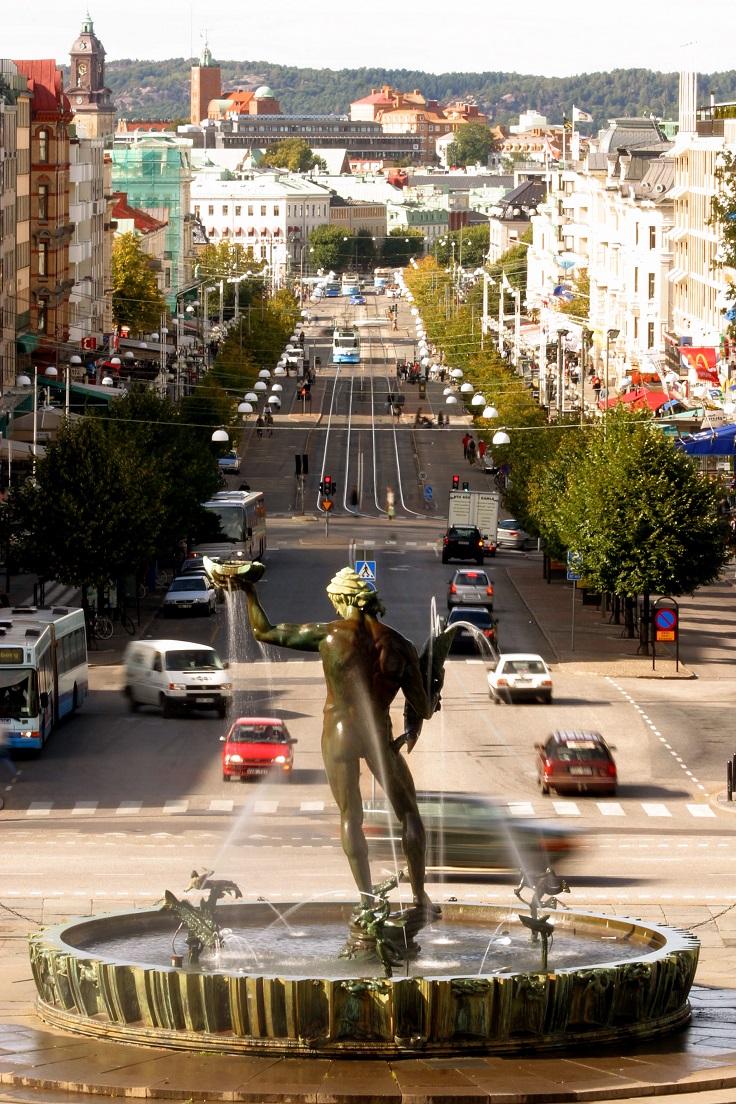 Avenyn is the main boulevard featuring nightlife, shopping, and restaurants in Gothenburg. Avenyn runs from Kungsportsplatsen to Götaplatsen, where the landmark statue of merman Poseidon, by Carl Milles, overlooks the neighborhood. It´s probably the most famous street in Gothenburg. Here you can walk up and down and feel the atmosphere, and if you want to do some shopping or grab a bite to eat and drink, you have many places to choose from. There is something for everyone here, fashion lovers, good food lovers, and of course, there is the great nightlife. In the summertime, the street is packed with people, and in the wintertime, you can see this street full of lights glittering in all the trees.
3.  Älvsborg Fortress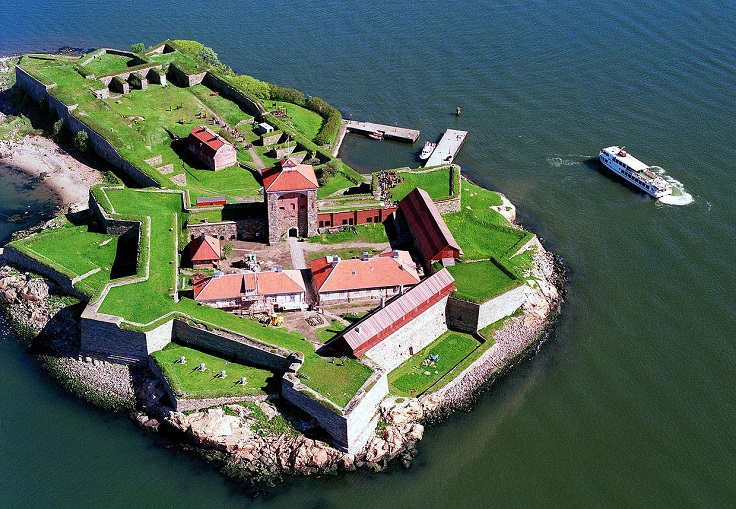 via stromma.se
The Älvsborg Fortress is a popular day-trip destination. During the war with Denmark in 1717–1719, the fortress was attacked time after time without being occupied. Today it is one of the most popular outings in Gothenburg. The boat trip to the fortress, with Strömma archipelago boats, include a dramatized guided tour, which takes you through a surprising trip back in time from the 1600s to today. The fortress has a café with a home bakery, sandwiches, and a lighter lunch menu. The island is perfect for a stroll in the sun and a nice place for a picnic.
4. Slottsskogen And The Natural History Museum
Slottsskogen is a park in Gothenburg where people come to relax and enjoy the weather for more than 100 years. Here you can find the only zoo in Sweden that has free admission, also jogging tracks and activities for visitors of all ages. Slottsskogen is open day and night, all year round. It has everything from buildings steeped in history and culture, including the Gothenburg Natural History Museum, a park, nature, and novel outdoor activities. If you love museums, don't miss out on the Natural History Museum in this city.  It was founded in 1833 but moved to its current building in 1921. It details the environment and the ecosystems of the local fauna and some more distant ones and gives some historical insight from an environmental point of view. The most amazing thing you can see in this museum is the Malm Whale, a blue whale that was once stranded in the archipelago.
5. Trädgårdsföreningen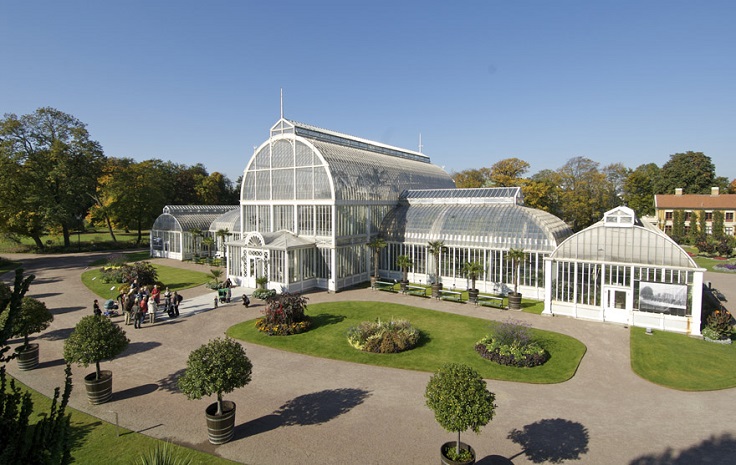 Trädgårdsföreningen, or the Garden Society of Gothenburg, is is a park and horticultural garden in central Gothenburg. It's a great destination on a sunny day, and if you are a nature lover, there are so many things to see. In the park, there is a rose garden with some 4,000 roses of 1,900 species. There is also a 19th-century palm house, greenhouses, sculptures, a restaurant, and cafés.  It is one of the best-preserved 19th-century parks in Sweden. Many concerts and events are also performed here often. The park was the first in Sweden to be appointed a historic building in 1992 and had a star in the Michelin Green Guide.
6.  The Fish Market
via 500px.com
If you love seafood, Gothenburg is the perfect destination for you. Feskekörka, or the "Fish Church," is an indoor fish market, which got its name from the building's resemblance to a Gothic church. Feskekörka is an institution in Gothenburg and a tourist magnet, housing one of the city's oldest trades, fishing. A wonderful iron statue of a fisherman, a fish vendor, and a dog can be found near one of the main entrances. Apart from a fish market, there is also a fish- and seafood restaurant in the building. Expect nothing but top-class seafood here.
7. Botanical Gardens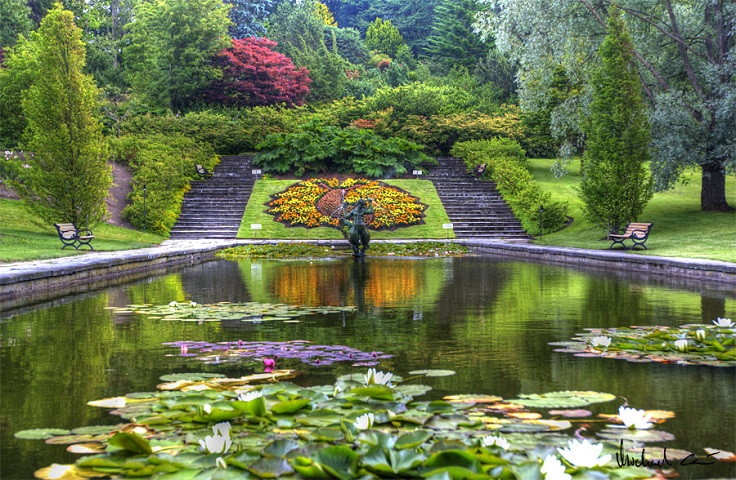 via mygola.com
The Gothenburg Botanical Garden takes up around 430 acres, most of it a nature reserve. There are 40 acres of gardens, with 16,000 plants and cultivars.  It's a perfect place if you want to read or take a nice walk. What makes this botanic garden different from others is that there are sweeps of forests and shimmering glades for walks and extensive lawns for picnics. There is also an Art Gallery and shop. It's very large, and you might not see everything, but you should definitely try!
8. Marstrand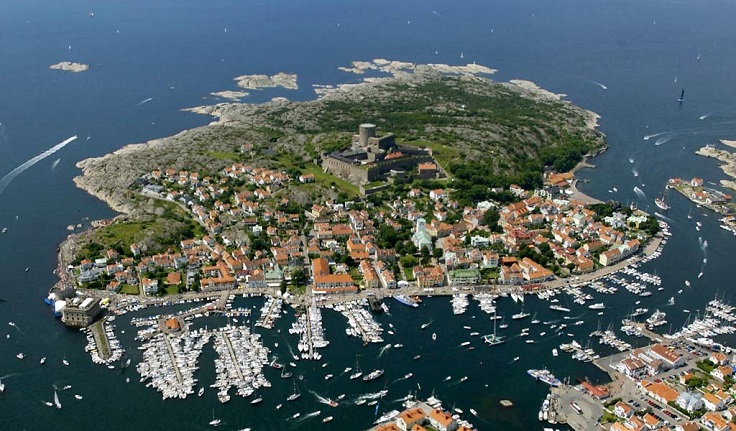 Marstrand is an island in the heart of Gothenburg's archipelago. The most striking feature about Marstrand is the 17th-century fortress Carlsten, named after King Carl X Gustav of Sweden. The picturesque and beautiful island is a yearly base for the Stena Match Cup Sweden and other major sailing championships. It has a large guest harbour, excellent shops, and exciting nightlife and entertainment for the entire family. Cars are prohibited on this island, so to get there, you need to park on Koön and then take the ferry. Koön is located 100-150 m east of this island, and the ferry crossing takes only a few minutes. Marstrand is, despite its small population, for historical reasons often still referred to as a city, but it's on this list because it's really close to Gothenburg, less than an hour drive, and it's a must-see place!
9. Konstmuseet, The Museum Of Art
For art lovers, this museum offers the world's finest collection of late 19th century Nordic art. The museum also houses older and contemporary art, both Nordic and international. The collection includes, for example, Monet, Picasso, and Rembrandt. Konstmuseet covers three floors and takes you through contemporary art, sculpture, Swedish 18th-century art, Nordic art of the 1900s, as well as European art from 1500 to 1700. The collection is rounded off with the Göteborg colourists and the French Collection. The art museum shares this beautiful neoclassical building with the Hasselblad Center. Go here for Swedish and international photographers' work and five photography exhibitions per year.
10. Haga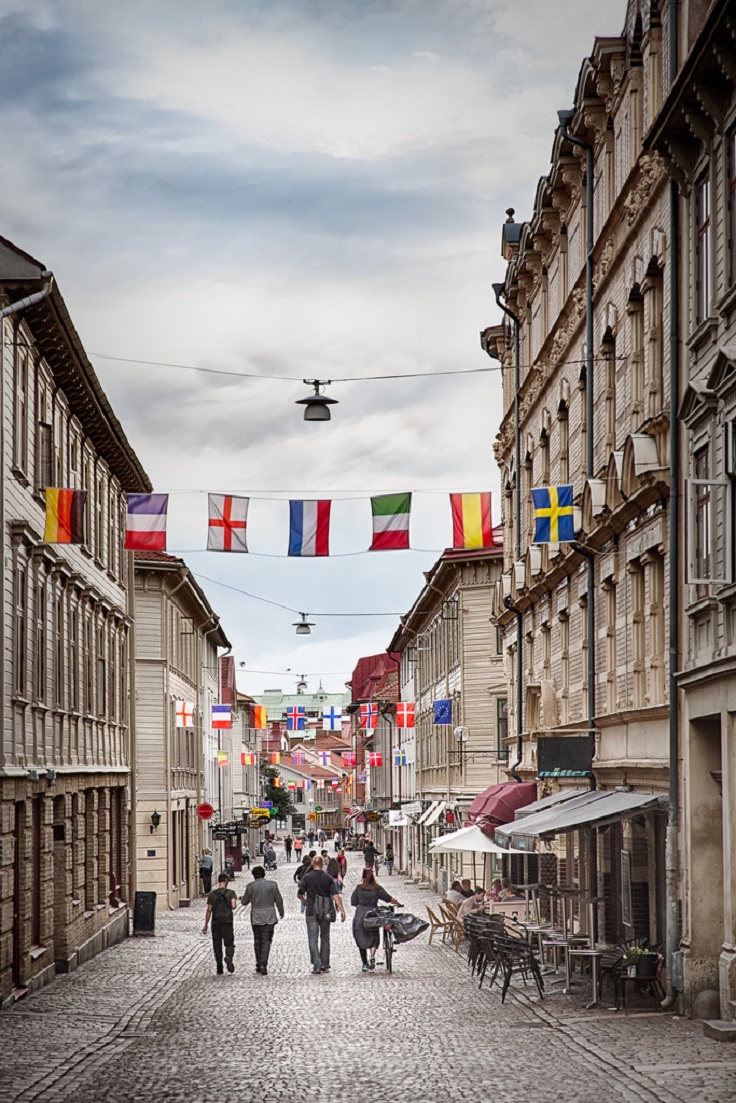 via flickr.com
Haga is one of the oldest neighbourhoods in Gothenburg, and it's conveniently located within walking distance of the city centre. The neighbourhood has several well-preserved wooden houses built in the typical style called landshövdingehus (county governor's house). The city's oldest working-class suburb was once so run-down that demolition was on the cards, but today it's one of Gothenburg's most enjoyable quarters. The transformation took place in the early 1980s. There truly is something for every taste, and most shops are unique and can't be found elsewhere.