Sometimes it can be really hard to find clothes that will fit and flatter you. If you're a plus-size, then finding beautiful clothing it's even harder, so why not start sewing. There are so many sewing patterns that are made especially for women who wear plus sizes.
Here are 10 inspirations that contain pants, dresses, jackets, and blouses that will help you to look polished and professional by wearing fabric and fun details. Start sewing sooner and rock every one of these pieces!
Easy Tunic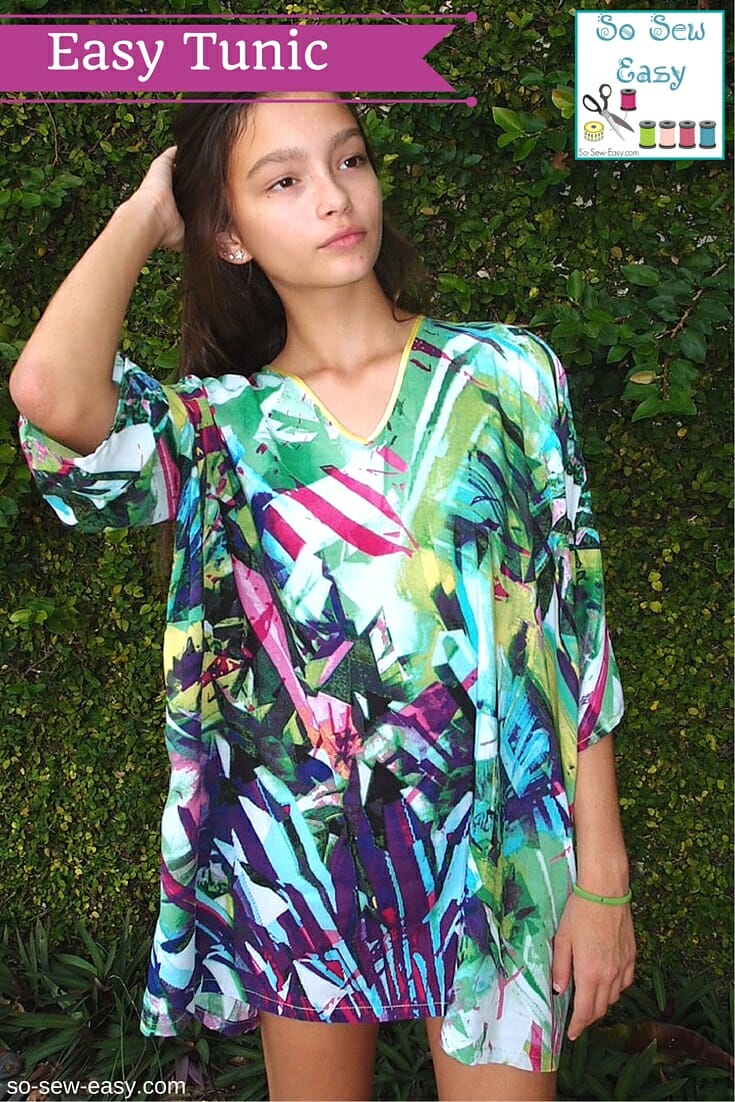 Sewing Pattern via so-sew-easy.com
If you are looking for a perfect and colorful first garment, then do not look further. Not only will this be relatively simple to do, but you will create something with color that will express your personality to the world. There is a separate tutorial for the v-neck as it could be tricky, but once done and dusted, you will be plain sailing. You can wear it as a dress (make it a little longer if you prefer by a few centimeters) or as a loose top with a pair of colorful tights. You can wear it with sandals or sports shoes, anything goes.
Tee With Cuffed Sleeves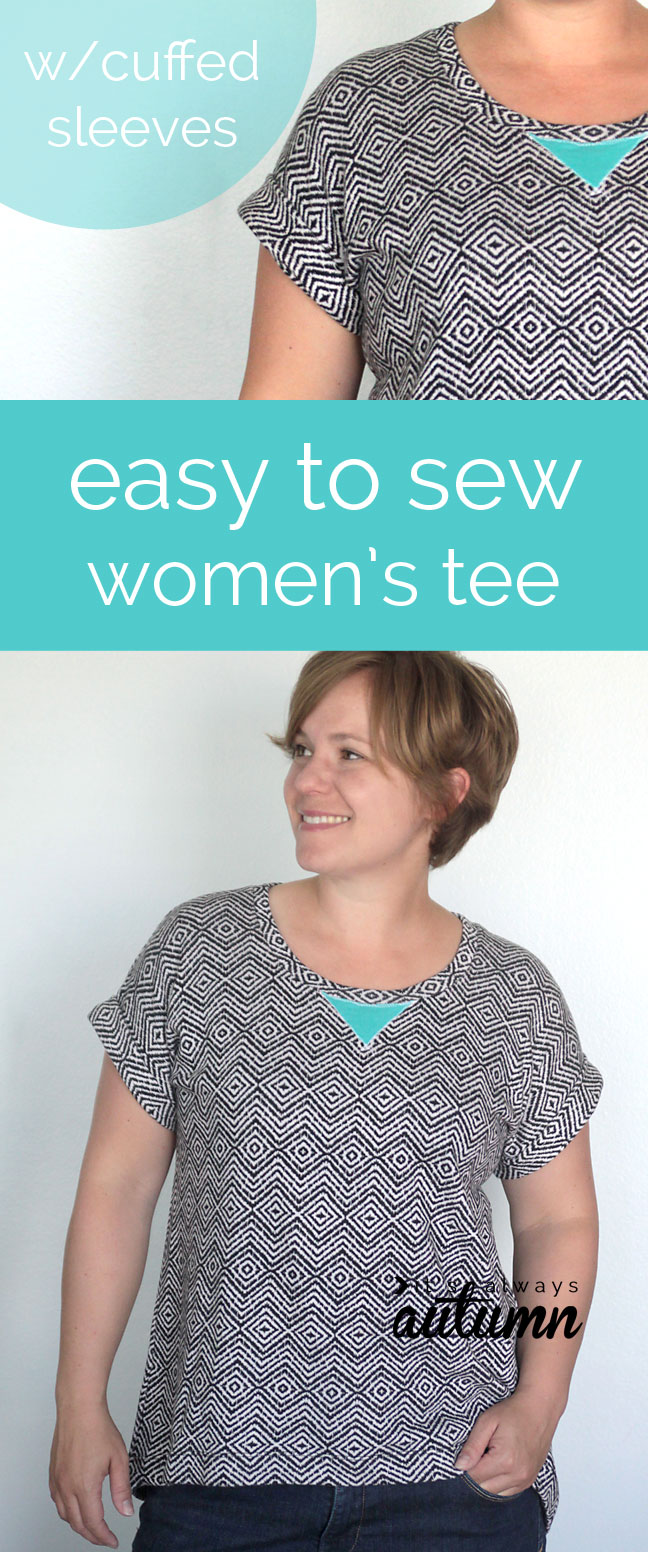 Sewing Pattern via itsalwaysautumn.com
This is an easy one to do for all beautiful women out there that will flatter your womanhood without showing off much of the body figure. The sleeves will hide away your upper arms, and the loose material will make you feel comfortable in a casual style. Great with a pair of denim jeans.
A-line Midi Skirt
Sewing Pattern via frocksandfroufrou.com
What is great about patterns when creating your very own shirt, is that it seamlessly hides away too many details. And by that we mean, it distracts the attention to your plus size. The little red cardigan number also participates in the very same ideology but making the eye look elsewhere. Let yourself, and everyone else focuses on your facial beauty and curves you enjoy wearing more than most. Feel classy in this simple elephant DIY pattern fabric.
Midi Dress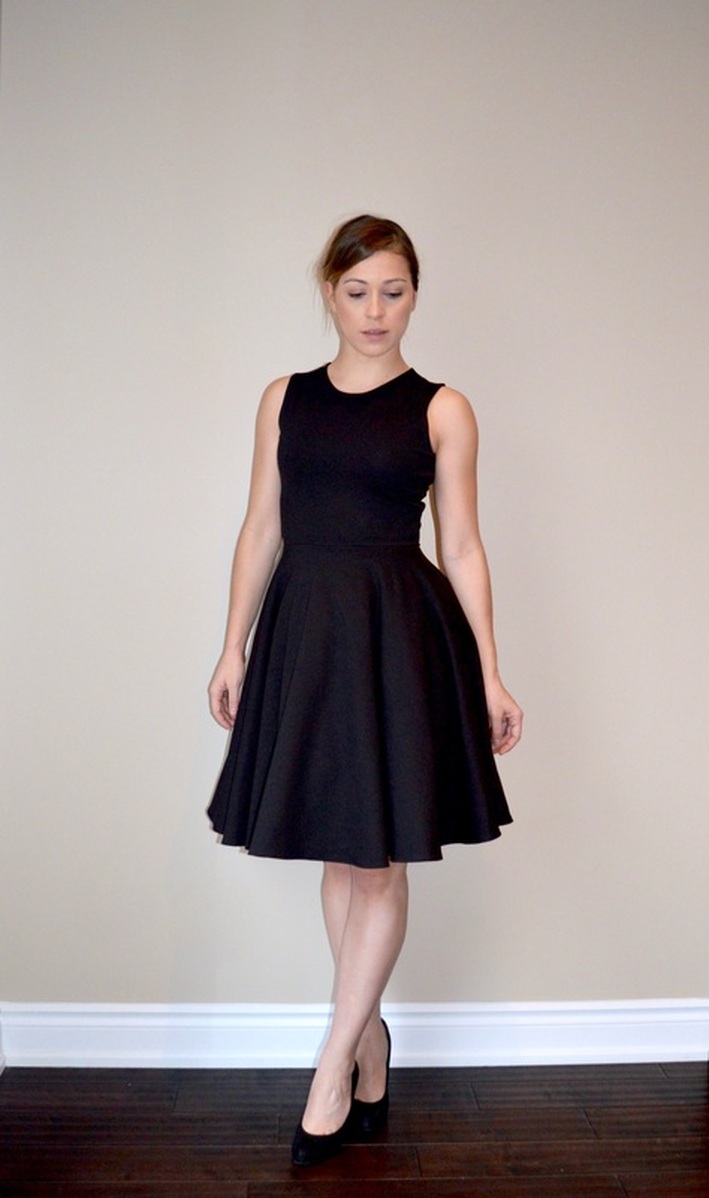 Sewing Pattern via thelittleststudio.com
This midi dress accommodates many shapes and sizes. That is what is so great about it. It has a high waistline which is perfect for perhaps hiding away your natural, and beautiful curves you might not wish to put on a show. Black also adds to slenderness, and why not add a red thin belt around it as a cute accessory. You can either wish to add sleeves, but it is not at all a must. Wearing this dress will for sure accentuate your curves, but lovely so and if we can say, sexily too and to top it off, will make it seem like you have lost a size in the process.
T-Shirt With Gathered Waistline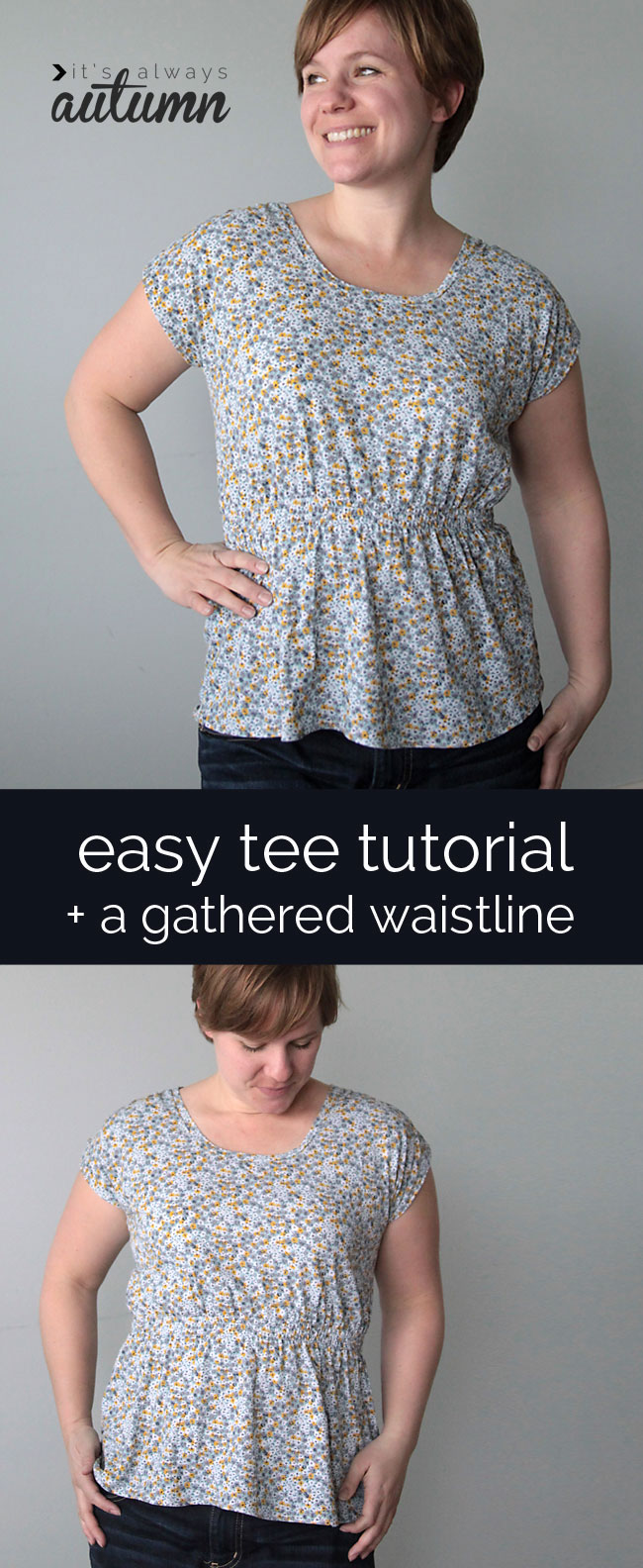 Sewing Pattern via itsalwaysautumn.com
This is possibly the easiest to sew women's t-shirt ever. Once you do one variation, you will indeed notice the simplicity behind this creation, and without a doubt, we believe you will make so many more in the near future embracing all occasions and colors. There is elasticity around the upper part of the stomach, which creates a natural flow from top to bottom, making you look rather slender and that maximizes the whole charm behind this DIY project.
Scallop Top Pattern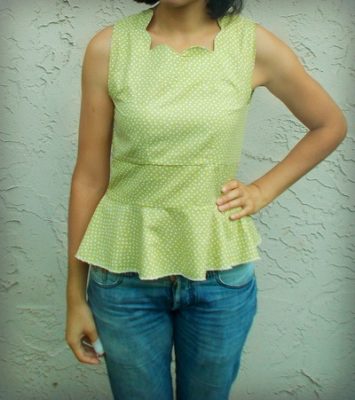 Sewing Pattern via onthecuttingfloor.com
Combining the combination of loose and tight into one garment is rather genius for those plus sizes. It will glamourize your shape. A great way to feminize yourself to the best of your body shape is to tighten the upper part of the stomach, with listening to the bottom part creating a natural flow. This top can be done in any patterns or colors that best suit your personality and the season too. Can be done with or without arm sleeves.
Pants Pattern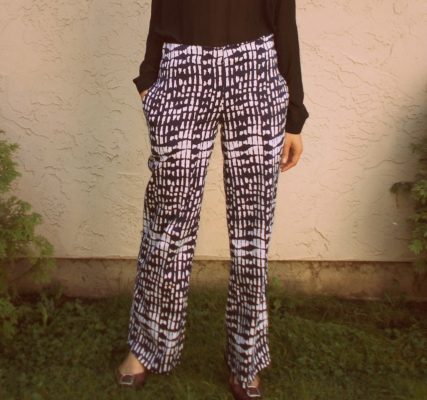 Sewing Pattern via onthecuttingfloor.com
Pattern trousers are terrific for you ladies wishing to showcase some of the beautiful curves of your body. Comfortable pants that you will want to wear over and over again. You can wear them during the day for a more casual outfit paired with a t-shirt, or during the evening with a classic shirt. Go for any pattern design you please.
Twister Dress
Sewing Pattern via sewyourtv.com
Dresses are for everyone, but mainly for those with self-confidence. And that is regardless of your size. You are who you are, so why not wear something that makes you feel womanly and sexy at the same time. Of course, each individual has dress types that fit them more than some others, respecting your true slenderness. Put a pair of high heels for the occasion and treat yourself to this little number. Any color will do as long as it matches your personality.
Winter Coat Pattern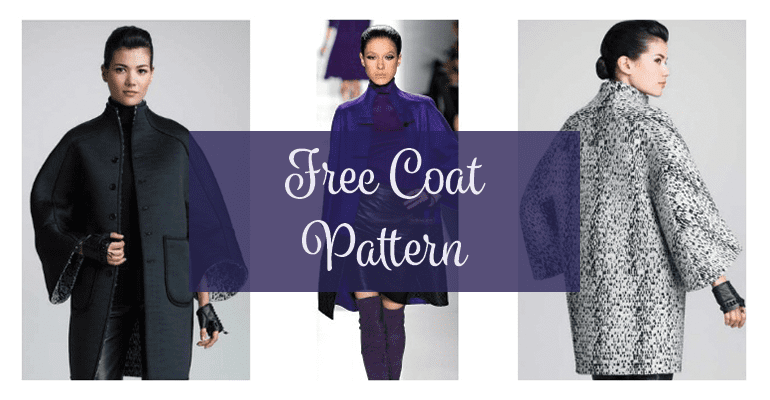 Sewing Pattern via sewyourtv.com
Oversized coats have been in fashion for the 0 sizes, like for the plus sizes in the 80s, and now is coming back. So it is nothing new and nothing that makes a bigger woman any less in fashion. Being a plus-size isn't always about choosing loser clothing but also some of us wish to stay within the trend, without looking over-aged. Your closest is important for your self well-being and so what if you have a few excess love handles? Love and cherish them.
Jumpsuit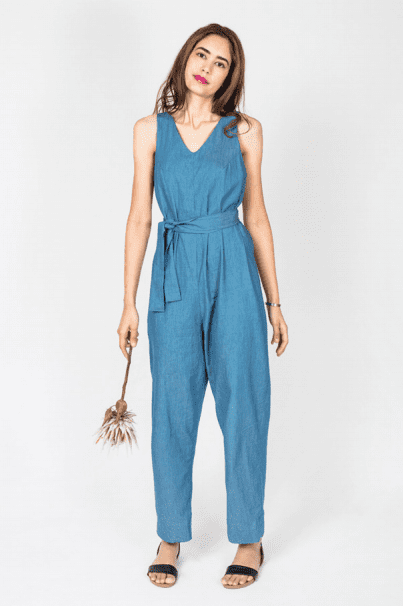 Sewing Pattern via sewyourtv.com
We believe that jumpsuits are ideal for the plus-size women of the world. It is ideal to still look very womanly and to wear something different. It will put forward positively your curves but also keep away perhaps the not so glamourize bits you are feeling slightly uncomfortable with. But again, you are who you are. Jumpsuits have been in and around fashion for a long time now, and still, look perfectly cool to date, especially with the warmer months ahead. Let loose, and give this a try. A little tricky we amidst, but a creation you will be proud of wearing time after time.