For all those who are exited to read a great article with do it yourself sewing projects, we collected some 10 fun ideas for you today. It is always better to do something by yourself, because that way you can do it exactly as you want it to be, without having to run from store to store and look for what you have in mind.
Another reason DIY is better, is of course that one that is so much budget friendly, and makes you appreciate the things even more, because you have put your love and your effort in them. So, if you are looking for some creative and useful project to fill up your time, go thought this pictures below and find the one that you are looking for.
Don't forget to tell us your finished results, and enjoy every step of it!
1. DIY Sweater Embellishment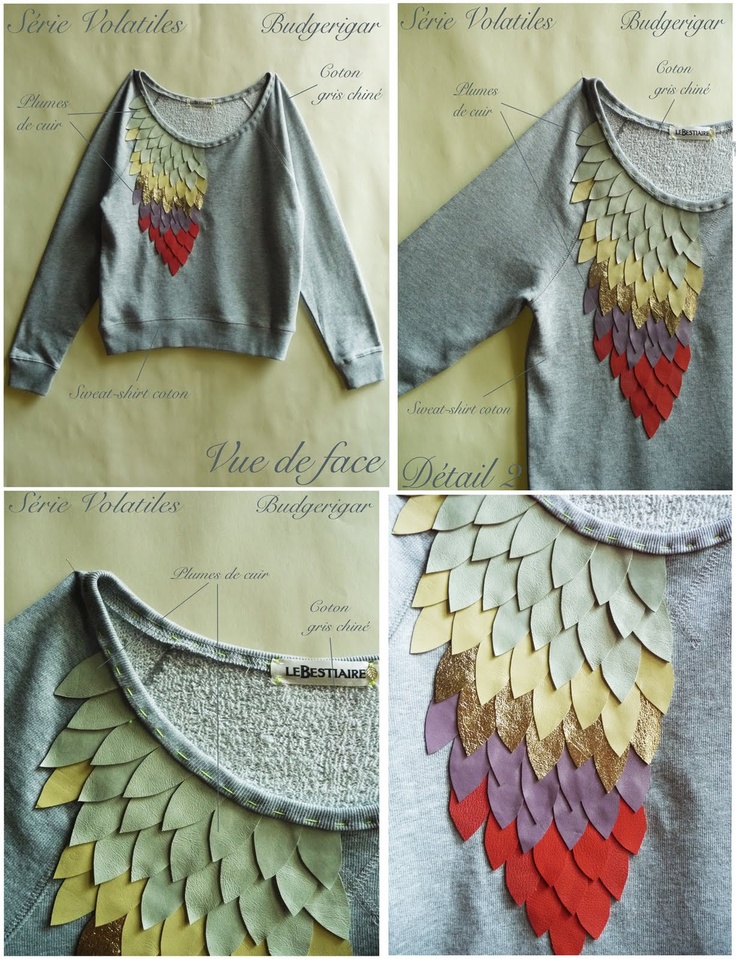 via got-blogger.com
If you are bored from your simple sweater but you just like the way it feels when its on, then do something to change it's exterior. You can do this fun embellishment, that looks like leaves. They can be in different colors like on the picture, or you can them all in one. It is all up to your taste, and to find out how to do them, open the link below the picture.
2. DIY Backpack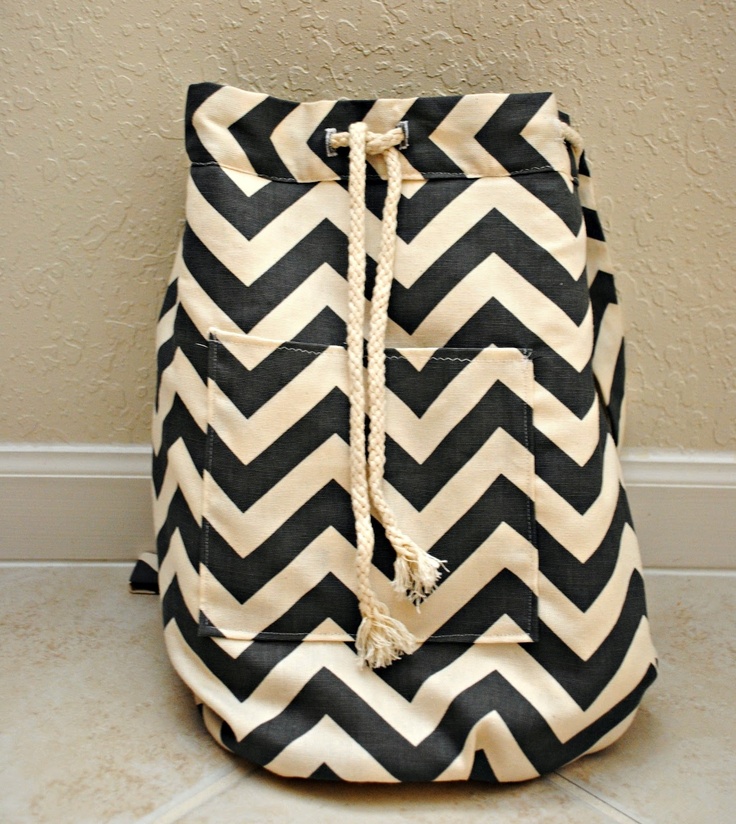 If you are looking for a handy place to store your things when you are outside, but you just don't want to deal with purses, then this cute little backpack is great for that! Open the link to find out how to do it by yourself.
3. DIY Fruit And Veggie Bags

When you are going in the grocery store and you don't like to use the plastic bags there, then you can make something as a replacement yourself. Find some material that is recyclable, as this flour bag on the picture and make your own bag.
4. DIY Striped Bedding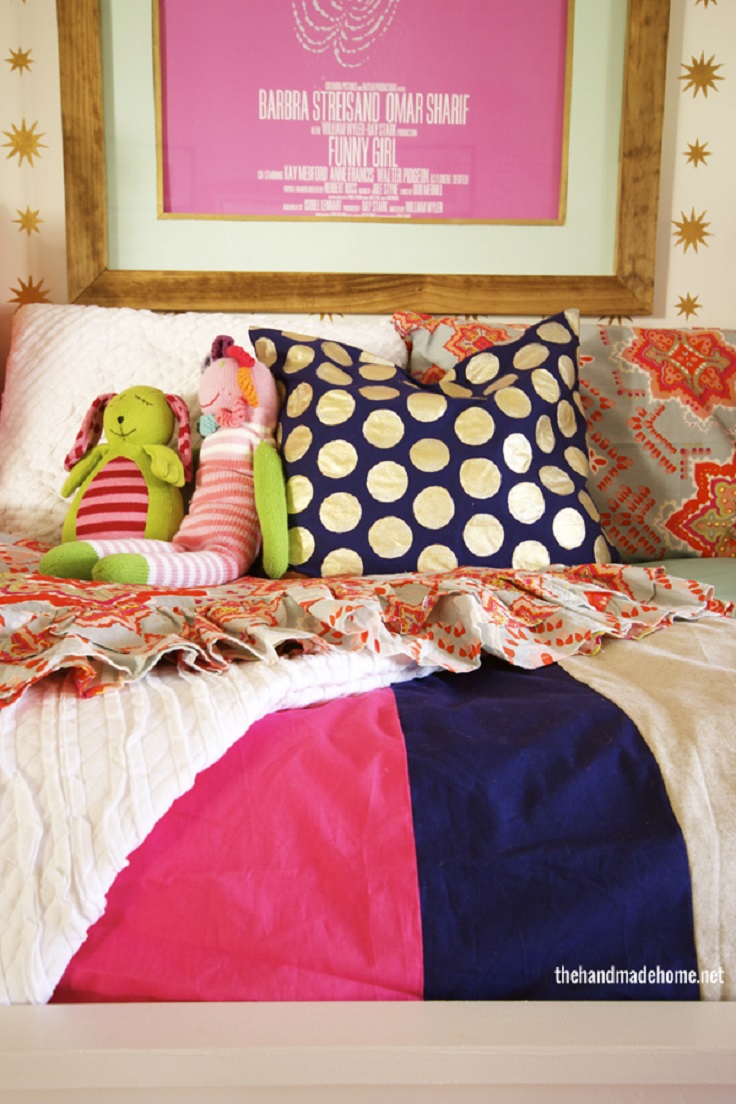 You want to make a cute shits for your bed, but you don't have idea how? Here is our suggestion: make them in two or more different colors, forming stripes. It is so easy, yet it looks playful and professional. Try it out!
5. Hostess Apron with Ladybug
via etsy.com
If you want to make a hostess apron for yourself or for someone else, here is one simple and interesting idea for you! This one includes a ladybug pocket. 
6. Ellen Pimm 1877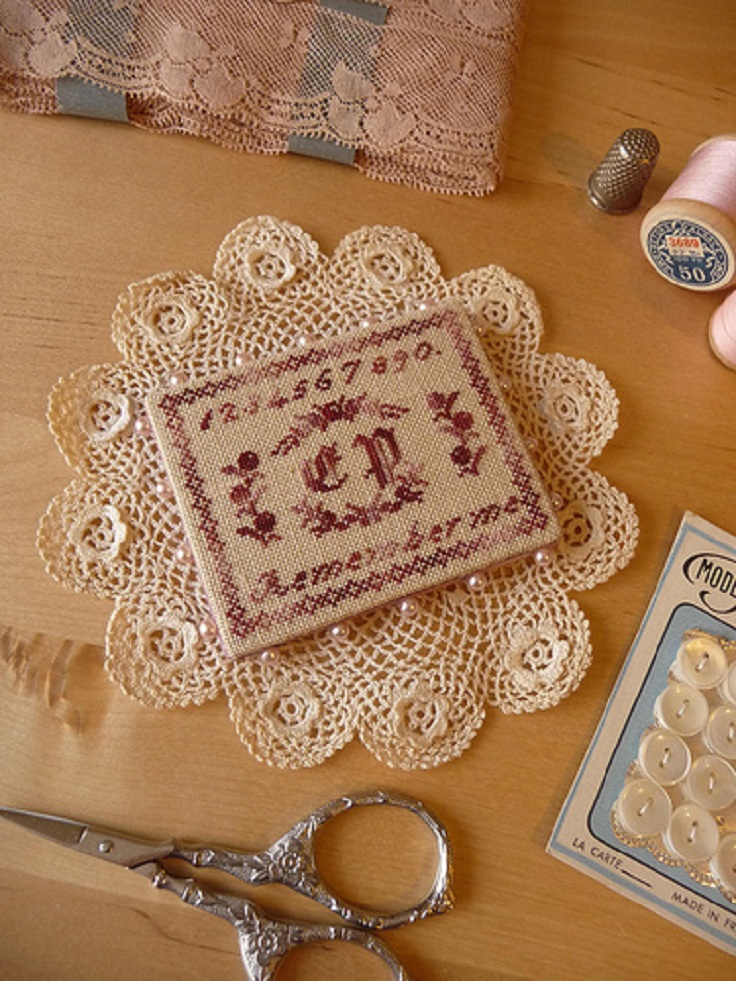 via tempusfugit.over-blog.com
This is one amazing pinkeep inspired from the one that Ellen Pimm made back in 1877, and is now very famous. This version is stitched over a piece of linen, and it really does look amazing.
7. Cord Keeper Tutorial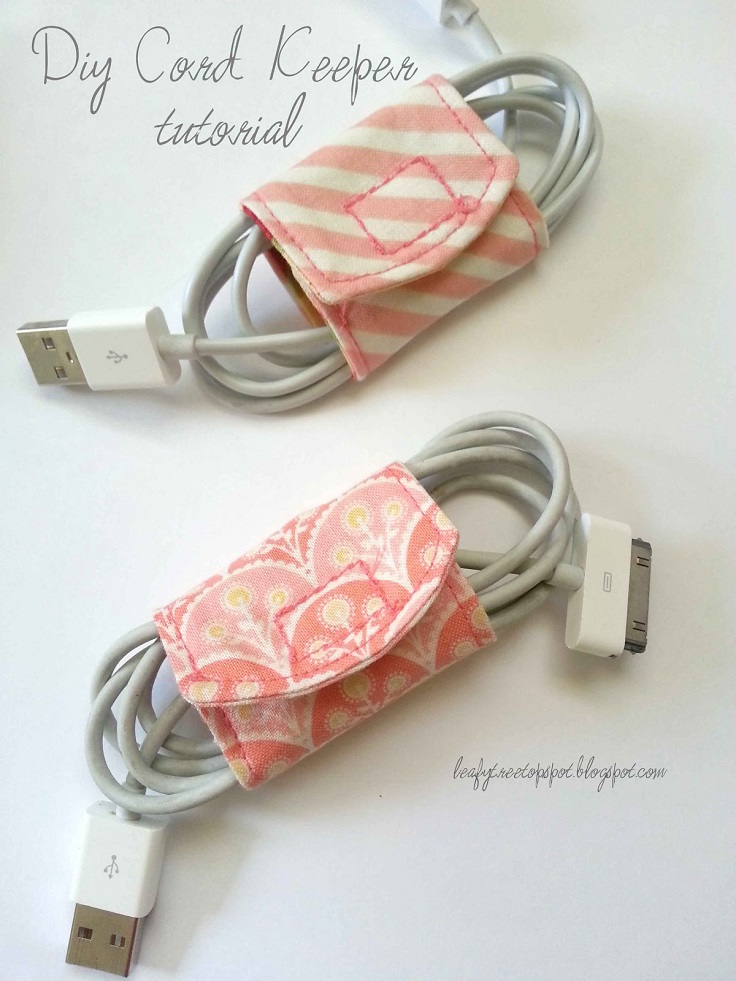 via leafytreetopspot.blogspot.com
If you are bored from your cables going all around and getting tangled, then it is time for you to make one cord keeper like this one. It is a blessing and you will have that problems no more.
8. Make a Backpack From a Shirt

via ilovetocook.org
For this project you need to "sacrifice" one of your shirts, but it will be totally worth it! With a little effort you can make this amazing backpack, you just need to follow the instructions.
9. Easy DIY Bag

Such a elegant and cute bag, that looks like it has been bought from a store, and not a little bit as a DIY project. But, it is! And you can have it too, just get all the supplies from the picture, and get started!
10. DIY Red Flower Pillow

Decorate your living room with this gorgeous pillow with big red flower on it! It requires a little time and dedication, but the final product is just amazing. Open the link to find the instructions that you will need.