Black color is always fashionable, especially during the cold winter months. But, when it comes to this color there is one piece of cloth that never goes out of style and it's a must-have in every woman's wardrobe…yes, we're talking about a little black dress!
Everyone has it, but we're always in a need of a new one which will be a little different from the previous one. Instead of buying a dress, there is a great option for sewing one by yourself. If you have some basic sewing skills, then you're on the right page!
We've gathered 10 black dress sewing patterns which are free for download and are available in various sizes. Pick one pattern and sew a dress that will be perfect for the next big event you'll be invited to!
Black Linen Dress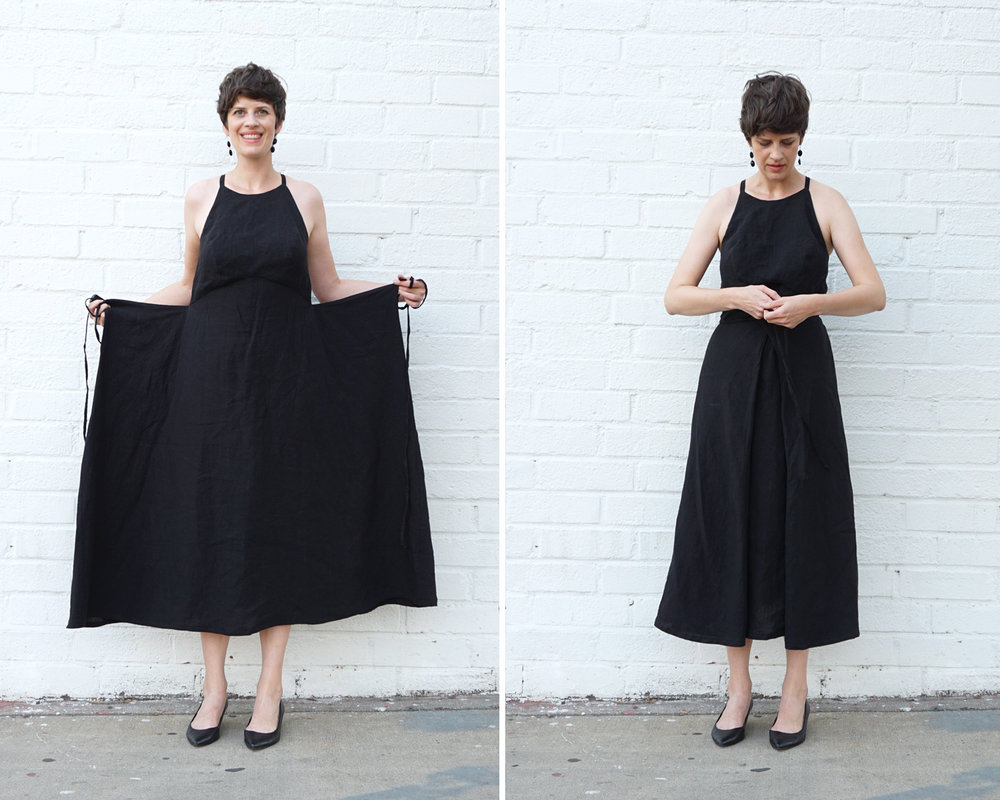 Sewing Pattern via sewdiy.com
A superb way to start with is this linen dress. One must feel at ease and rather comfortable with sewing as it does have a few complicated steps to the dress. However, one cannot argue the amazing results that will come out from it. And we believe you would be ever so pleased to be showing it off for a special occasion, and any occasion for that matter. Plus, being linen, it is super comfortable. You would need a strapless bra, but wither options are available with this dress.
Free Little Black Dress Pattern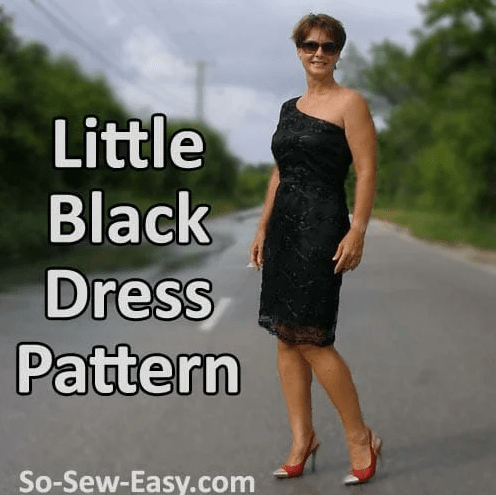 Sewing Pattern via so-sew-easy.com
We must have felt it, summer is coming and the beautiful days await us all! And what a perfect beginning to the exciting season than to showcase your creativity and skills down the road, for any occasion, and for any events. Even to only go down to get yourself a carton of milk. This is a beautiful asymmetrical shoulder dress, with lace which is always on-trend, with an intermediate skill level. So, this can be done by most of us! Can either be shorter or longer depending on your preferences with either shoulder being apparent.
DIY Sequin Party Dress For Pregnant Women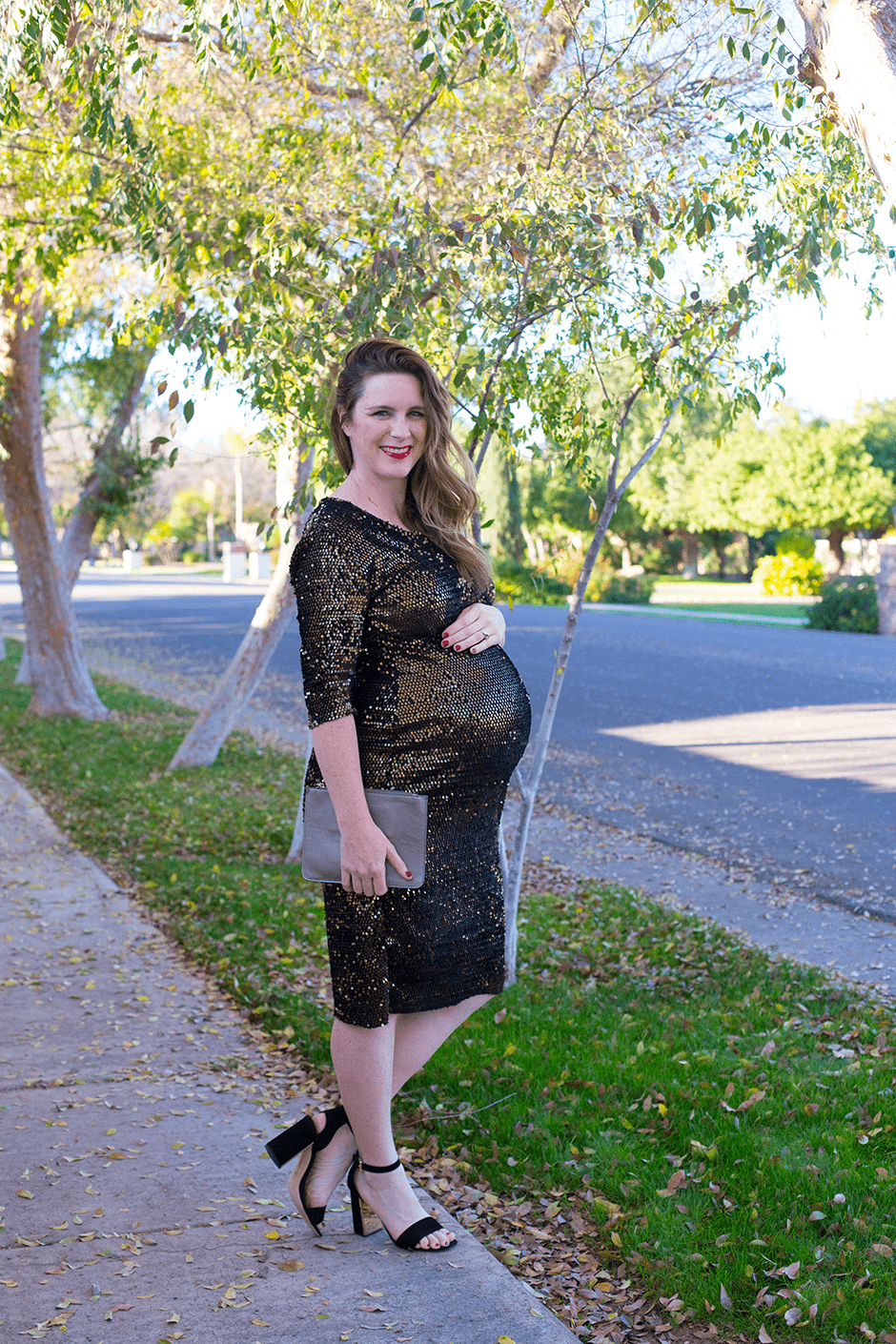 Sewing Pattern via bonnieandblithe.com
Ladies, if you ever head to a pregnancy-friendly cloth shop, be ready to have money to spare and set aside as this can get pretty expensive. In the end, we know what awaits us, but this does not mean that we cannot add a little glam in the process. Feel like an inner goddess wearing something that flatters your baby bump, but also feel extremely comfortable while wearing it. You might say you would look like a giant disco ball, but a party is a party after all. This dress can also be accommodated without the baby bump thing so try this out as you please.
Little Black Dress With Lace Arm Sleeves
Sewing Pattern via merricksart.com
So, you are going on holiday and you have no idea what to take and wear? This is the predicament of pretty much all women on planet Earth at every trip whether short or long distance. If you are not certain of what to expect while holidaying, then you might choose the safest option and pack black. But oh dear, you do not have "the one" required for this trip. The lace arms are just delicious to look at and feel incredible on the skin, letting the sun airbrush against it. The LBD is always the must-go-to-safe option if you don't know what to wear.
Strapless Mini Dress
Sewing Pattern via sewyourtv.com
Something about showing off your shoulders that has the perfect ratio of sexiness and still maintaining a good impression with a dose of class, without overdoing it. Perfect for the warm summer nights if going to a party and wishing to fit pretty much in any party situation, anywhere. Feel confident with something you have made yourself and count the number of women asking where you got the dress from. The dress is unique, also you can have small accessories added to it, or simply worn with a pair of black heels.
Audrey Hepburn Inspired Black Dress
Sewing Pattern via sewmag.co.uk
Who said black dresses had to be plain and simple. It is all in the small detail that lies the genius and the creativity that will catch the eye. Details can range from subtle to extravagant depending on what suits your personality more, and also what you are trying to achieve. Exuberance can be a good thing if you are going to say, a New Year's Eve party, but elegance is usually the way forward. Either way, the bow details on each holder can be in any size, for any occasion.
Egyptian Muse Dress
Sewing Pattern via sewyourtv.com
Some ladies aren't too comfortable with wearing a sleeveless top or dress and wish to cover at least the shoulders. Simply feel comfortable with whatever you are wearing and be comfortable foremost, with yourself! The rest falls into the palace. Whatever makes you who you are. We found something super elegant that showcases confidence. Wear this dress with black tights, black shoes, and a little makeup for a conservative look with a dash of sophistication. Wear it for special occasions. No doubt you will look stunning with your creation.
DIY Over The Neck Dress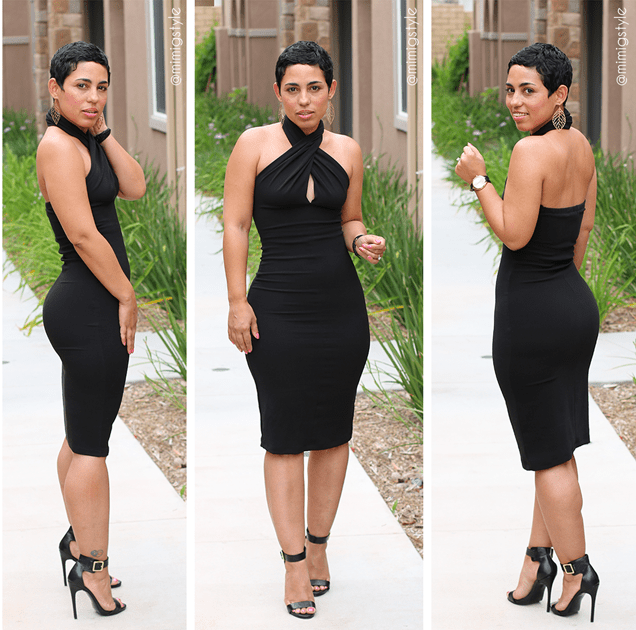 Sewing Pattern via mimigstyle.com
Don't you love just putting on makeup, a dress, pair of shoes, and heading out simply as one, two, three in a matter of minutes? So do we! And this dress kinds of does exactly that. It is such an easy dress to wear for many different occasions. Once again this dress is all about the neck details that make the biggest of impacts. It is the must-have in your wardrobe for its versatility and chic look. It is time to prioritize effective simpleness!
DIY Black Sheath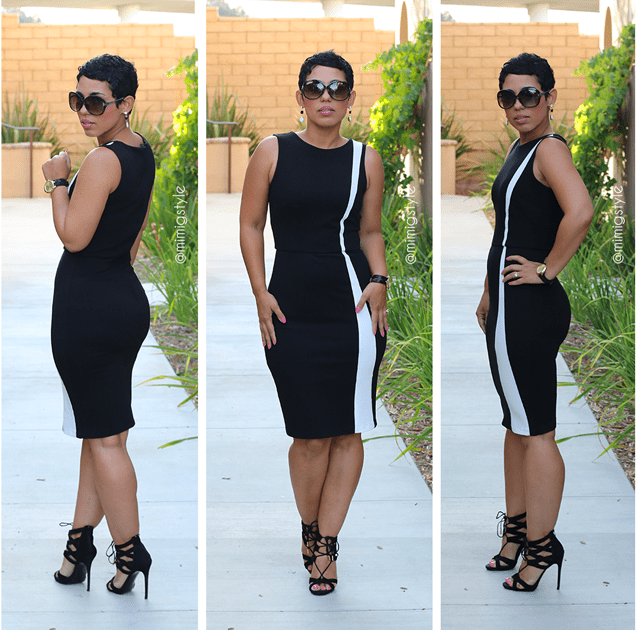 Sewing Pattern via mimigstyle.com
Elegant black midi dress. It feels like a woman with confidence no matter her shape or size. This is the perfect dress for those seeking a professional look, businesswoman with an allure of "I can achieve anything I want today". It is a dress with meaning and with femininity like no other. Wear a matching suit jacket over yourself for the more formal occasion, but let it loose once the situation presents itself. Wear a pair of black heels to complete the look, with a see-thru or full pair of tights on colder days.
DIY Black Lace Dress With Fringe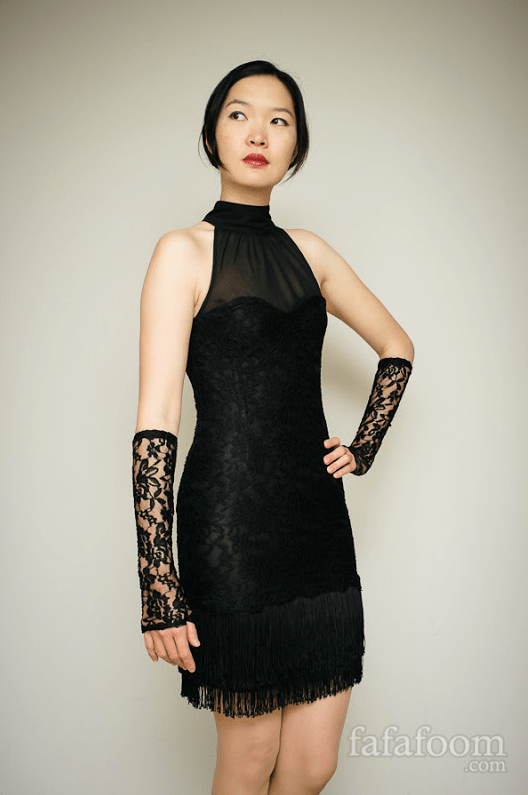 Sewing Pattern via fafafoom.com
Feminine and vintage-inspired, the black dress with fringe is an outfit that is sure to flatter. It has all the benefits of a classic retro style with lace features for a more chic yet elegant look. Paired with lace gloves this 20s flapper look is to date a popular fashion style. Get out, feel spectacular and embrace the feel-good factor.