Having a corner in your bedroom will be nothing but the perfect reading nook is a dream of many bookworms around the world. However, whether you love books or not, we have to admit that reading nooks can be such great detail to any room.
You can decorate and play a lot with textures and styles – there are plenty of ideas you can find online and in magazines. In this article, you can see which made our top 10 list – we love these reading nook ideas, do you?
1. Color Pop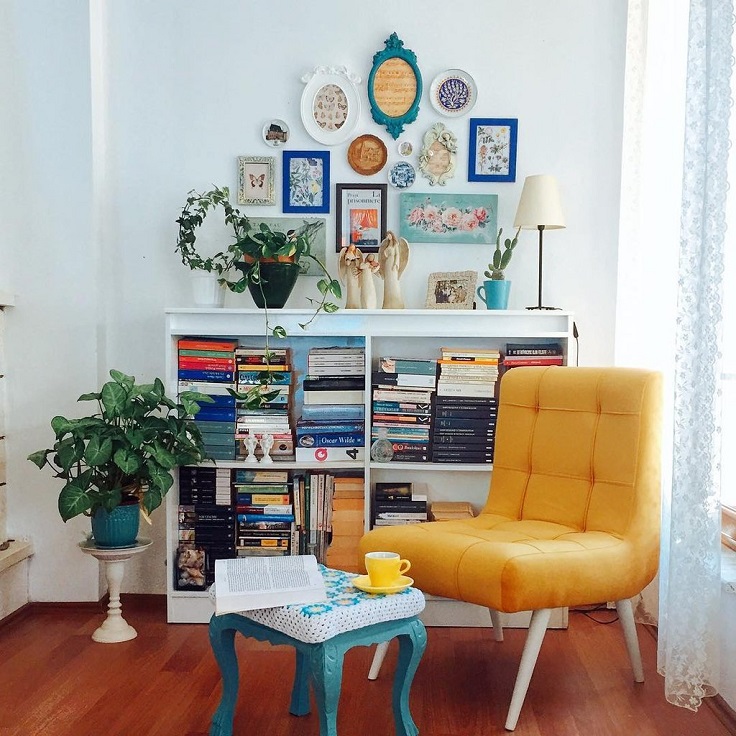 via popsugar.com.au
If you want your reading nook to turn heads, then the best ways to do so is to use bold colors. It's very important to experiment with colors here, and for extra inspiration, how about pop art colors? Blue and yellow are both very bold and beautiful colors that complement each other very well. Plus, with the right furniture, it can look vintage as well.
2. Chic Corner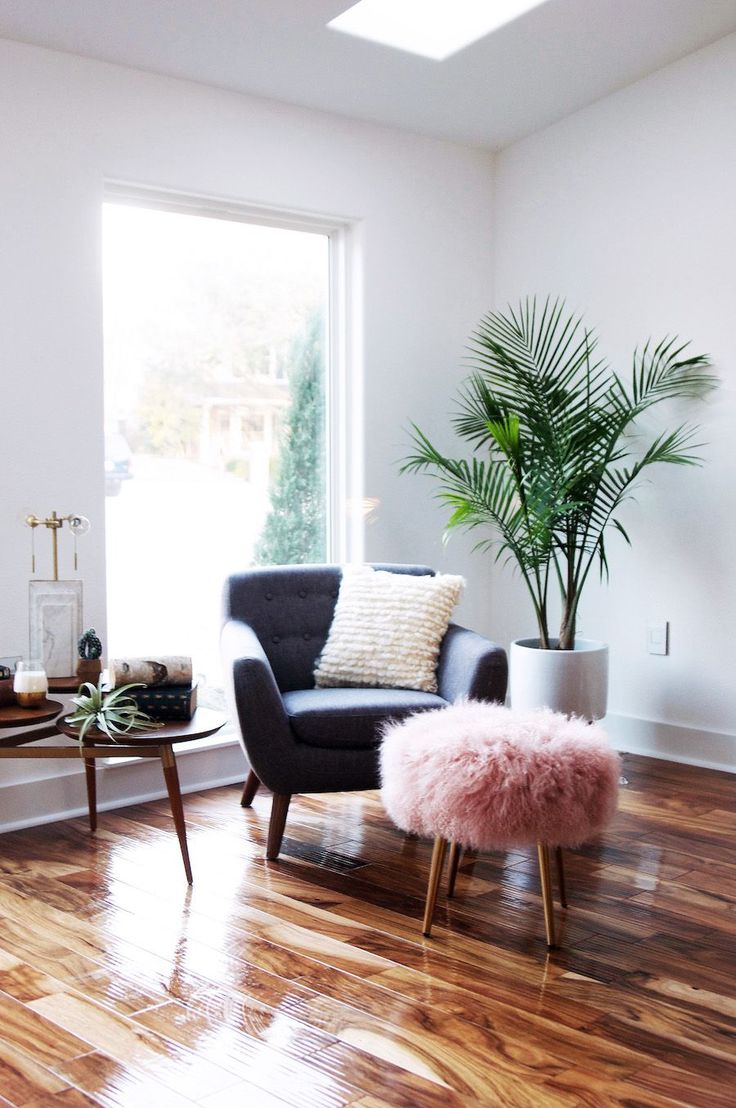 Tufted reading chair and a puffy ottoman chair – these two are the perfect way to achieve a chic look if that is what you're after. With such cozy and comfortable chairs, all you need is just a small coffee table where you can put your books and schedule your reading time ASAP.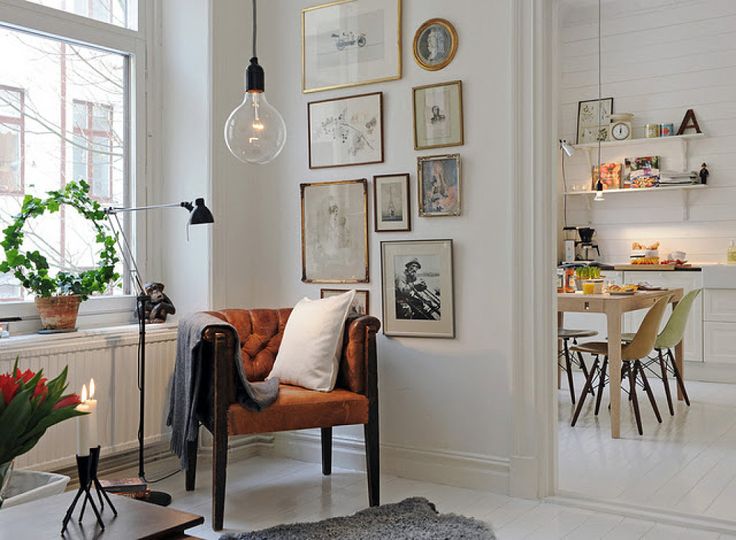 via freshome.com
The Scandinavians know how to do an interior perfectly, even when it comes to a small reading corner of the room. To make it appear Scandinavian, make sure the room is set already for that – white walls, wall art, one or a few plants, and minimalist but comfortable furniture will do the trick.
4. Farmhouse Inspiration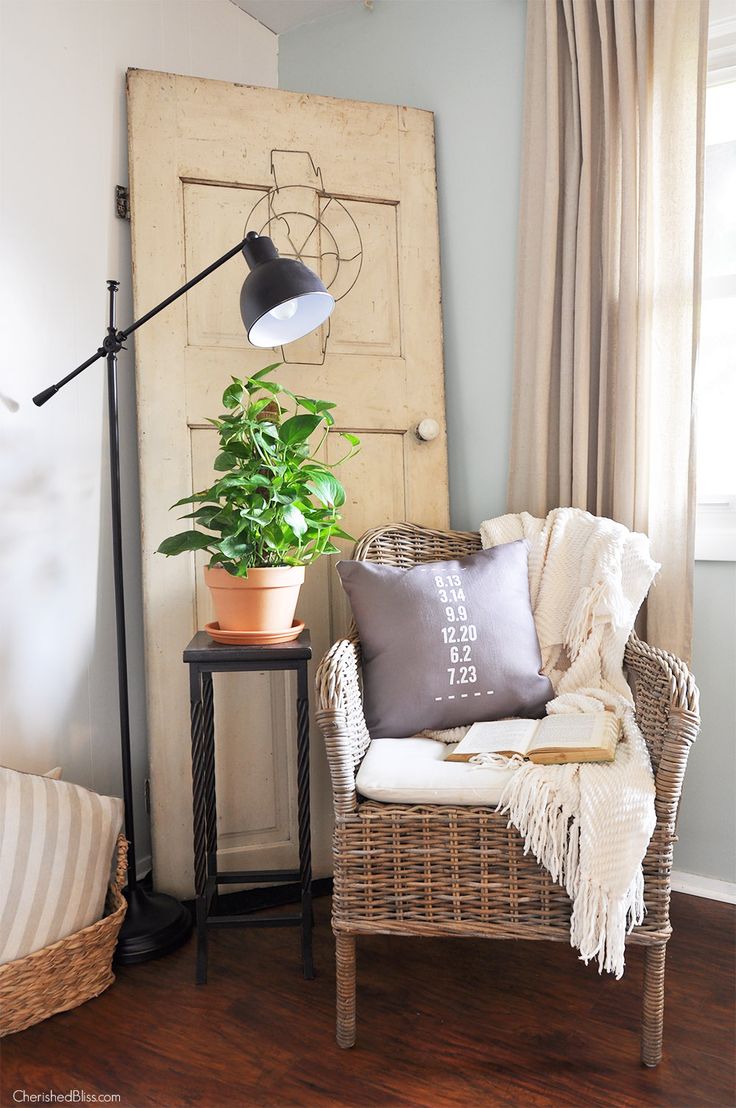 Or, if you're more into the farmhouse look, here's an idea on how to create your own farmhouse-inspired reading nook. Start with an old piece of furniture or another object that you don't need – take a look at the door, how lovely it looks! Get yourself a wicker chair and even a wicker basket where you can put your books, magazines, or even pillows.
5. Coziest
via simsburyct.us
Bookworms know the struggle of not feeling comfortable some time after reading in a certain pose. So, it's very important to choose the coziest furniture for you and make that coziness your asset as well. Sometimes even the furniture itself can be the best detail in the room. For extra coziness – add few pillows!
6. Reading Nook with a View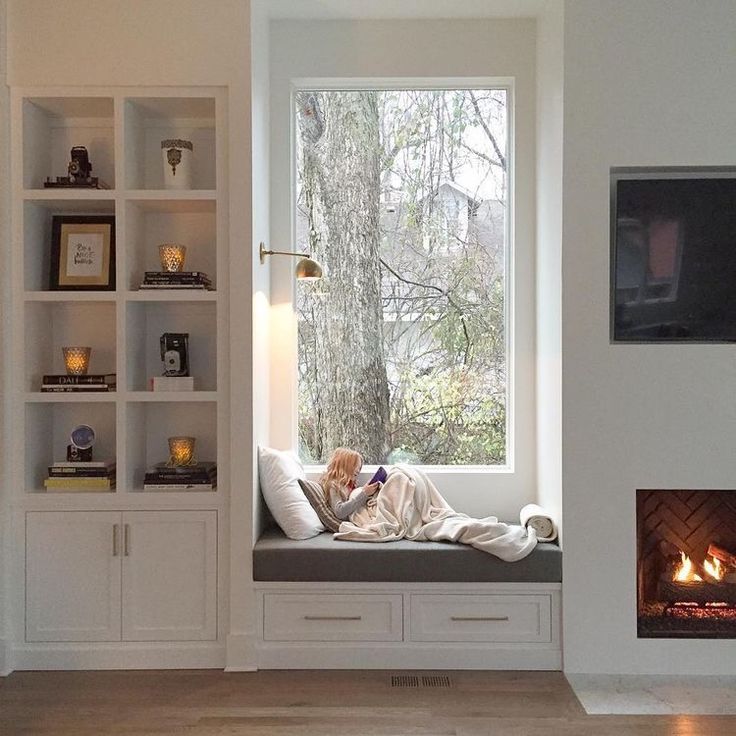 via winsila.com
This reading nook really fascinates us! Unfortunately, not all of us have the possibility to live in such – built home, but if you're lucky and you have walls this high – make sure you use it to your advantage in every way possible. An inbuilt bed and a bookshelf will make you want to stay tucked with your favorite blanket there and never leave the corner.
7. Hanging Chair Inspiration
via decoist.com
Who's for a hanging chair? Not only it looks so cool, but it will be fun reading something in this chair. It's going to be a really relaxing experience and perfect for daydreaming. Add your favorite book into the picture, and we're pretty sure that you've just found your new favorite spot.
8. Classy Corner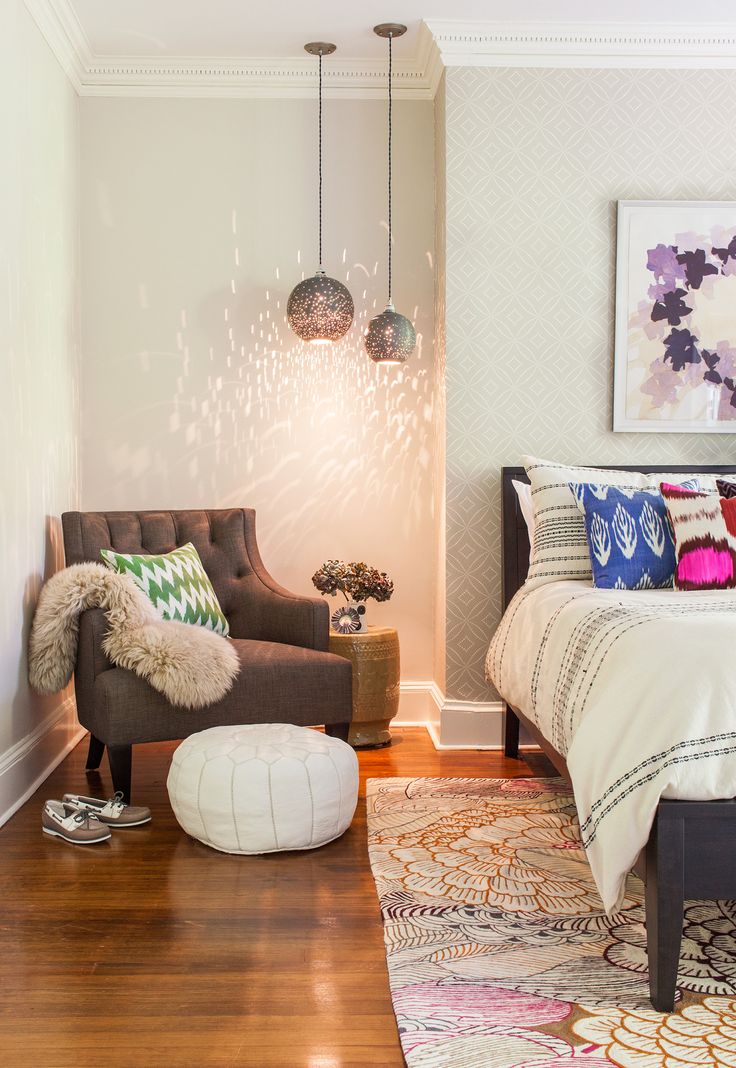 It's very simple to come up with a classy corner in your bedroom or any other room. When it comes to this, it's important to choose the right furniture. Some pieces simply scream classiness, and it makes you want to buy them right away. A tufted chair, furry blanker, and simple ottoman chair will do the trick.
9. Dreamy Corner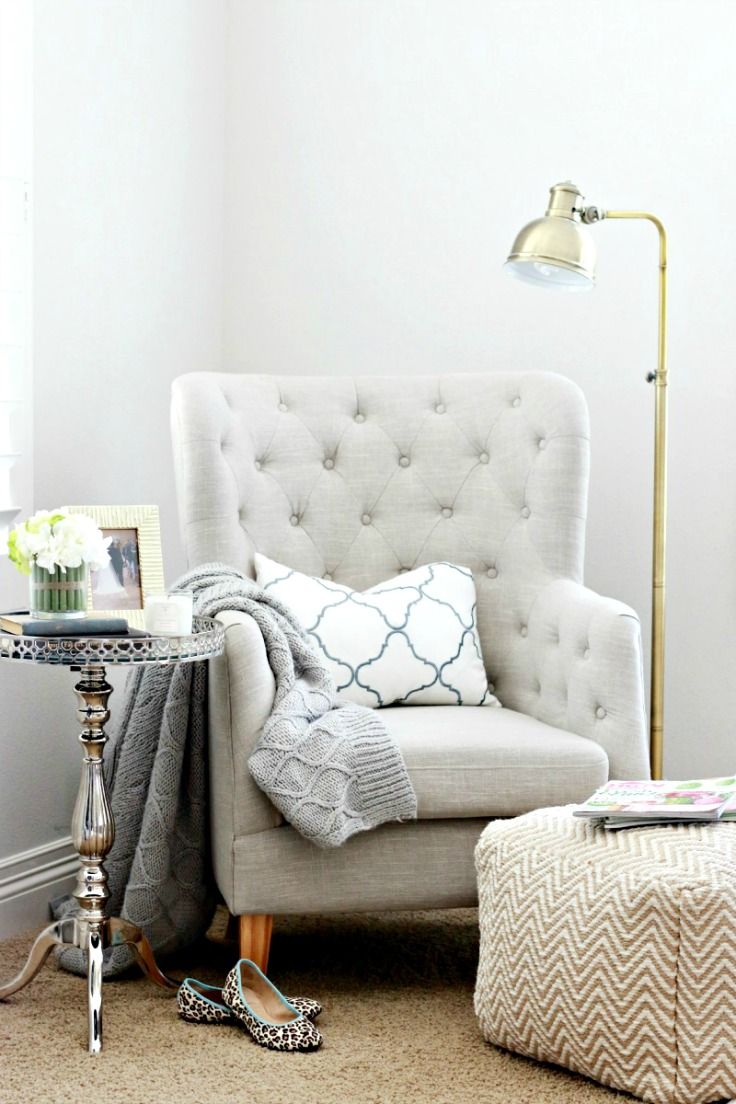 What makes a corner dreamy for you? The moment we saw this picture, we simply knew that this is our kind of dreamy corner. All furniture in light, Earth – tone colors, white walls, and plenty of light – sounds amazing, right? Add books, some cute decor such as flowers, and we're ready to settle down and start reading!
10. Kid's Reading Nook
Reading nooks aren't just for our bedrooms. In fact, if you have children, and this applies especially to nursery rooms, you can create a reading corner there too. It should be super cute and have some child – theme – here; you can experiment a lot with wallpapers and wall art, rugs, child books, and reading chairs as well.