Dates are deliciously sweet, healthy, and can be used in many different ways. They really are the gift of nature. They come from the date palm, a palm tree native to Africa and the Middle East.
Dates are thought to be one of the oldest cultivated fruits; in fact, they are mentioned in the Bible. There are about 50 different types of dates with different sugar content. They are also very dense in fiber, protein, minerals, and vitamins. In fact, dates are a little powerful, healthy taste bombs packed with nutrients and minerals.
We have collected 10 creative recipes to show you how many different ways dates can be used. They are perfect in desserts or savory foods, and the best thing about them that they are the natural substitutes for sugar!
1. Date Paste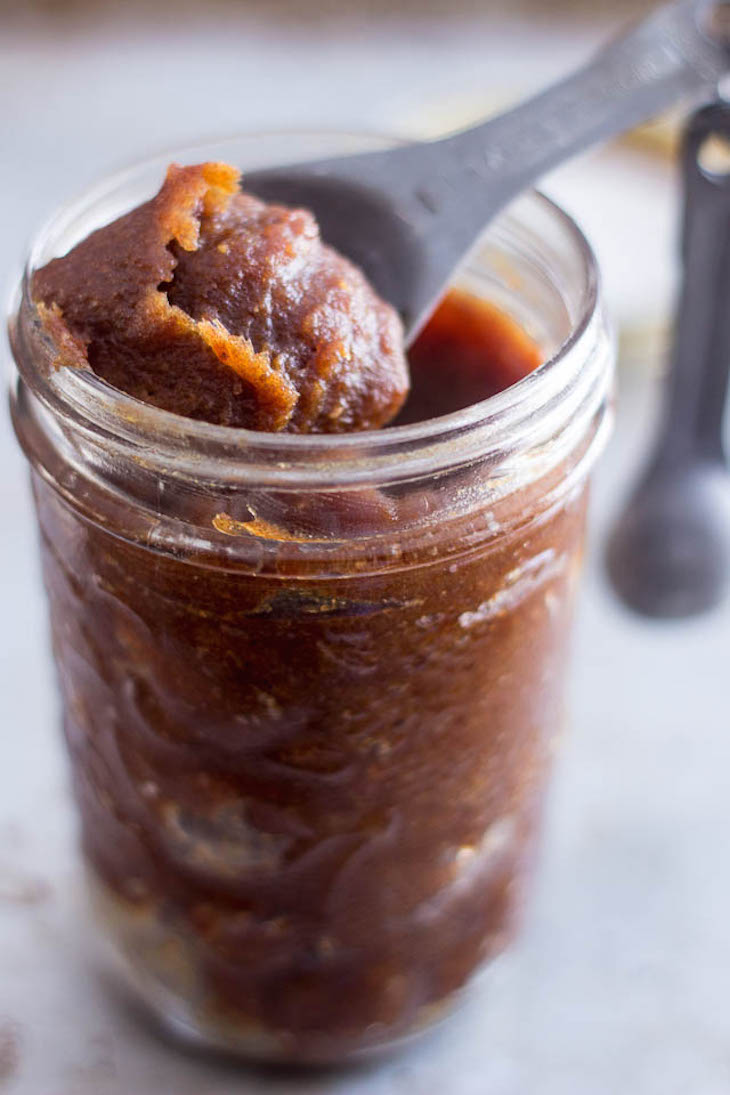 Recipe via thehealthyfoodie.com
This is the most delicious no sugar, natural sweetener you will ever try! You only need dates, water, a pinch of salt, and a little vanilla extract to make it. Soak the dates overnight, blend it all until you have a perfectly creamy texture, and put it in a mason jar. In the fridge, it will keep for months. Use it in shakes, teas, or have a spoonful when you crave something sweet.
2. Dates in No-Bake Pie Crust

Recipe via www.veganfamilyrecipes.com
Put the dates, walnuts, and almonds with a bit of coconut oil and a pinch of salt in a food processor. Blend it until it becomes coarse. You will get a crumbly and sticky texture, a perfect no-bake base for any pies or cheesecakes! This vegan raw Chocolate Mousse Tart will be your favorite, and you won't feel guilty after eating 2 slices of it.
3. Dates in Smoothies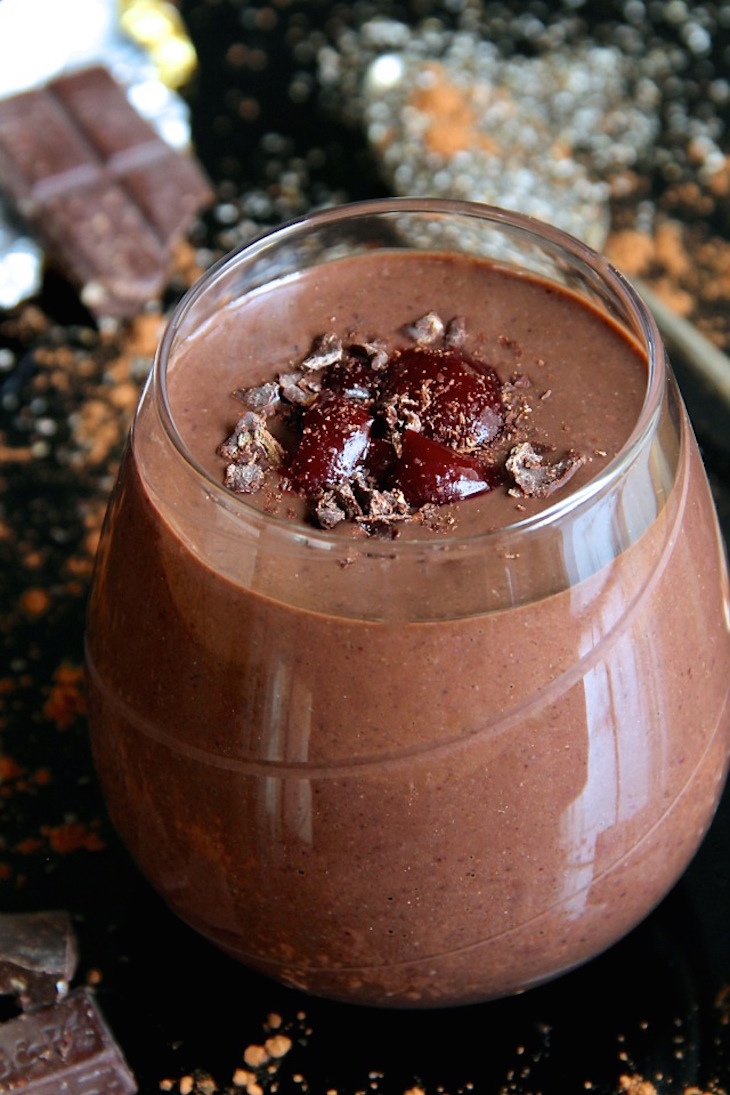 Recipe via www.runningwithspoons.com
Dates are a great way to naturally sweeten smoothies and shakes and be easier to digest when processed. Try this luscious vegan, sugar-free Black Forest Smoothie as a breakfast shake or snack.
4. Date Syrup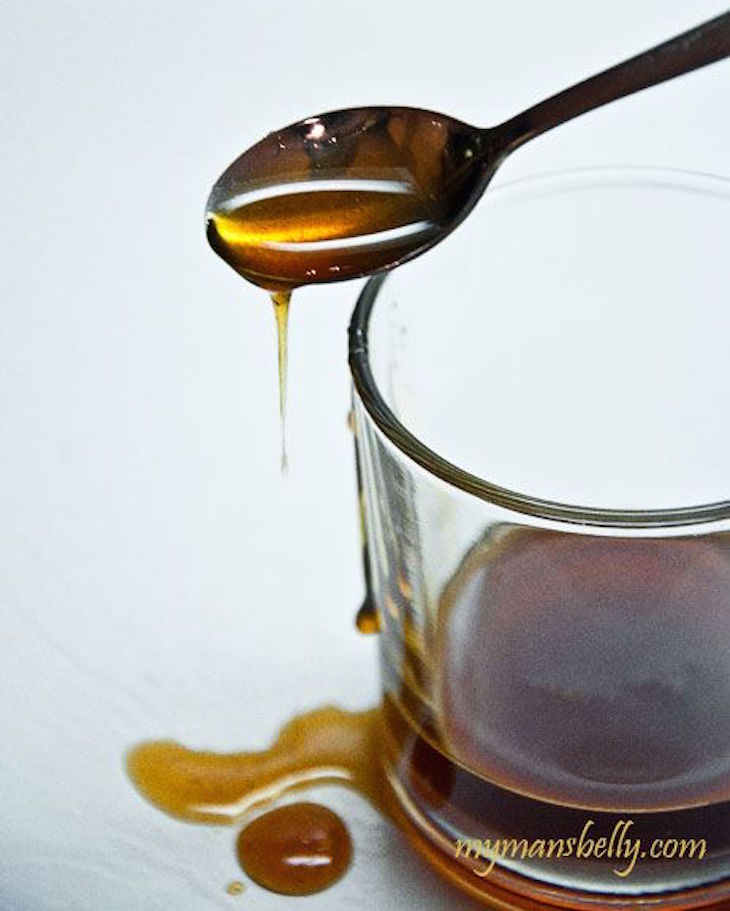 Recipe via mymansbelly.com
Date syrup is sweeter than agave syrup. It is just as simple as making date paste, and it only needs two ingredients: water and dates. You'll need to simmer the dates for a while, pour them into a sieve and capture the liquid, which is the date syrup. Delicious in fruit salads, cakes, or coffee.
5. Salad Dressing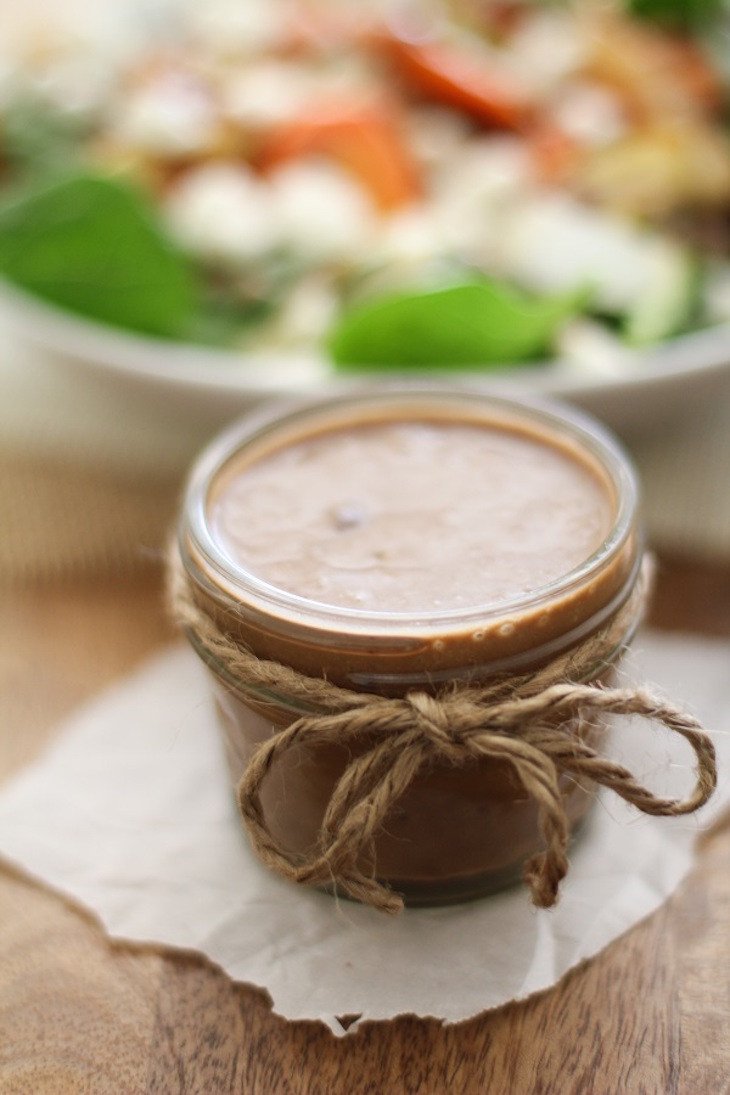 Recipe via www.theroastedroot.net
Dates make every dressing seriously delicious! Put some dates in the blender with balsamic vinegar, olive oil, mustard, and onions (optional), mix it all, and pour it over your favorite veggies. Or check out this healthy dinner idea, the Roasted Root Salad with Balsamic-Date Vinaigrette.
6. Homemade Almond Milk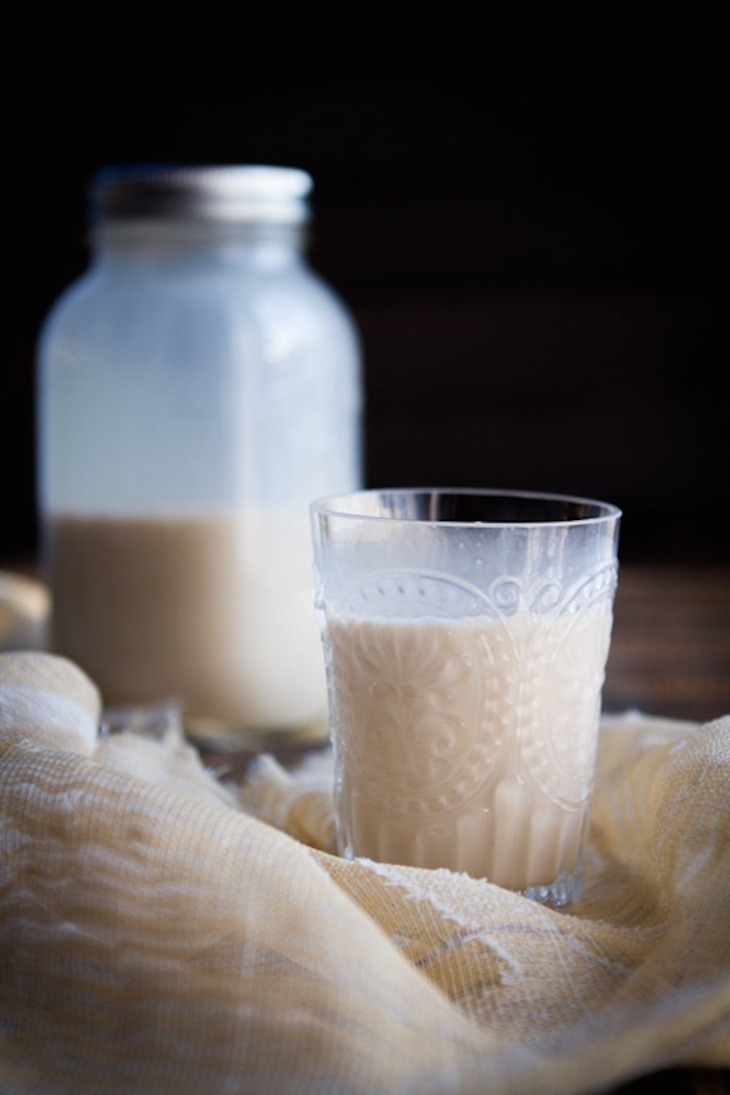 Recipe via ohsheglows.com
The best way to sweeten up your home-made almond milk (or any other nut milk) is to add 2-3 pitted dates while blending and strain the liquid as usual through a nut milk bag.
7. Salads with Dates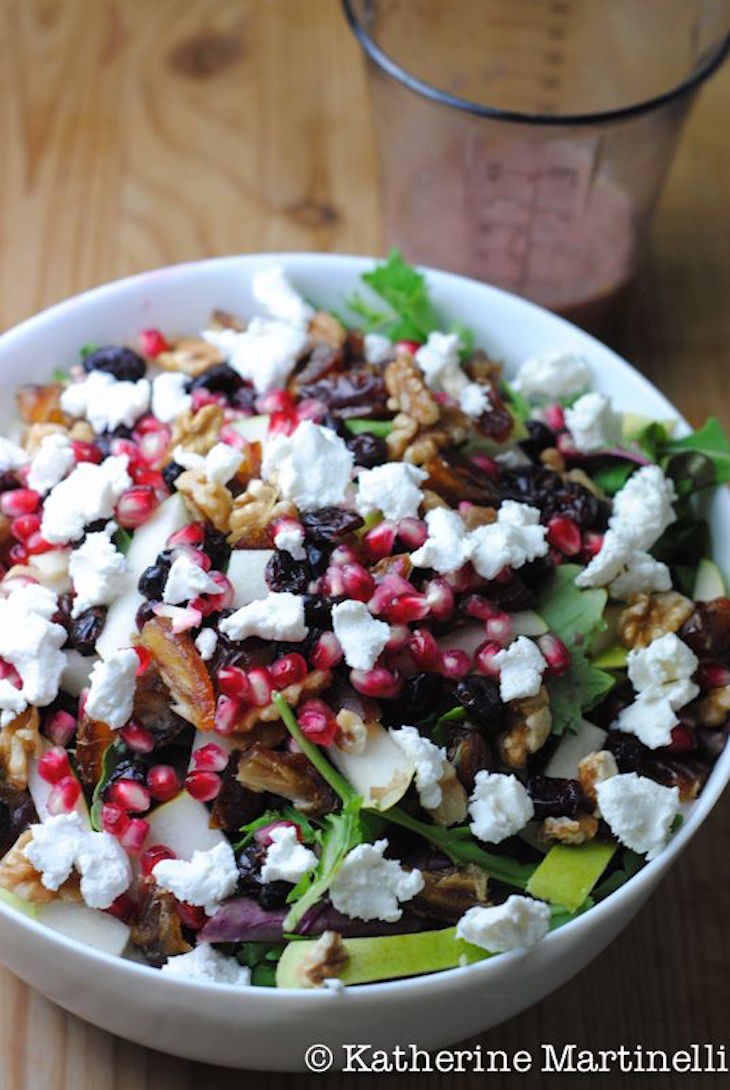 Recipe via www.katherinemartinelli.com
Dates taste amazing chopped in salads with nuts and fruits like pecans, blueberries, or strawberries. Check out this delicious fruit, nut, and goat's cheese salad by clicking on the link above. You will love the different tastes of savory and sweet and the mix of fresh and dried fruits.
8. Healthy Caramel Dip
Recipe via detoxinista.com
Blend dates, vanilla, almond milk (or almond butter), a pinch of salt, and coconut oil for a delicious and incredible tasting caramel dip. Dip slices of apples are other fruits and enjoy the benefits of eating raw and healthy food.
9. Use Dates Instead of Nutella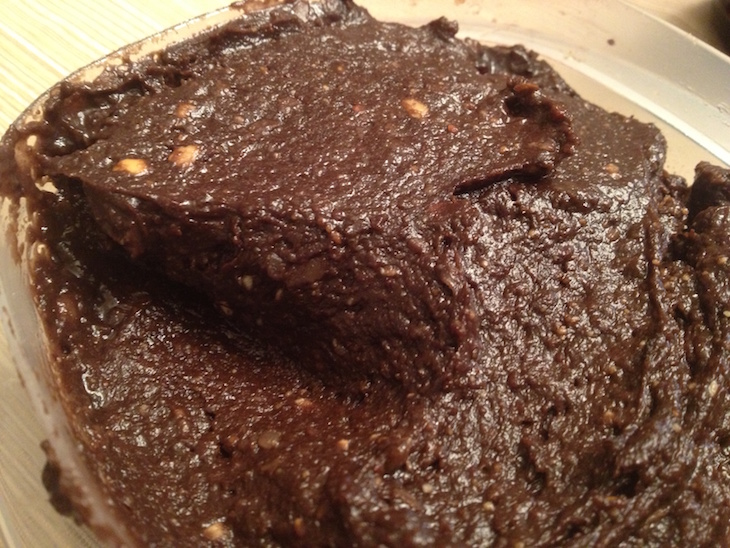 Recipe via holdthesugar.mcclearyfamily.com
Everyone loves Nutella, and no matter how much we want to stay on the healthy side, Nutella is very difficult to say no to. The good news is that there is another solution, of course with dates! You only need 3 ingredients for your healthy homemade Nutella: unsweetened peanut butter, soaked and softened dates (or date puree), and cocoa powder.
10. Homemade Date Sugar
Recipe via butterbeliever.com
You can buy date sugar in shops, but it is so easy to make it at home. You only need dates for this recipe. Of course, an oven to roast your dates plus a food processor to make them coarse later. Date sugar does not dissolve, so it is not the best idea to sweeten your coffee with it. However, it is marvelous to add your breakfast cereals in yogurt or granola bars to have nice and sweet crunchy bits.