Russian cuisine is a collection of more different cooking traditions of the Russian people. Considering the size of this country, there are so many various traditions regarding the cuisine. Beside this, the climate is different throughout the state, so you can find various goods in the different areas.
The most common ingredients used in the Russian recipes are potatoes, eggs, meat and butter. They are in lack with fresh fruits and vegetables because of the cold weather, so they rarely use fresh fruits and vegetables. However they use frozen or fresh veggies in season for some soups like borscht which is also one of the most famous Russian recipes.
Russian Pelmeni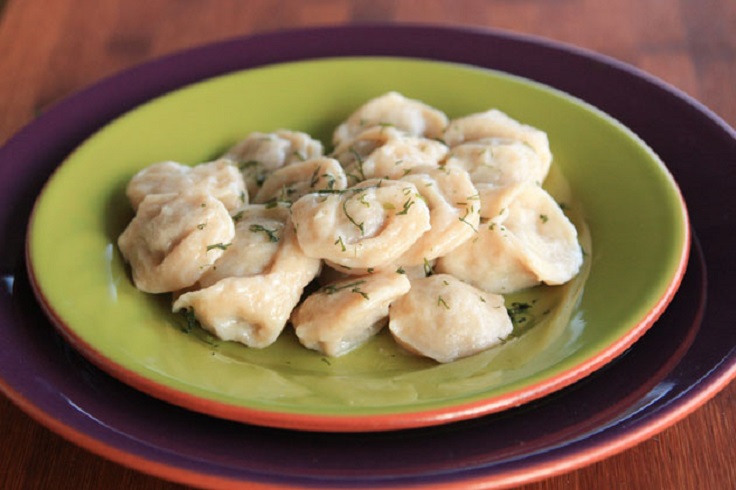 If you didn't know, these pelmeni are one of the most authentic Russian meals. The dough of the pelmeni is so soft and we recommend to serve them with chicken broth. Or boil and butter them up, then dip in sour cream, vinegar or ketchup.
Schi (Beefy Russian Cabbage Soup)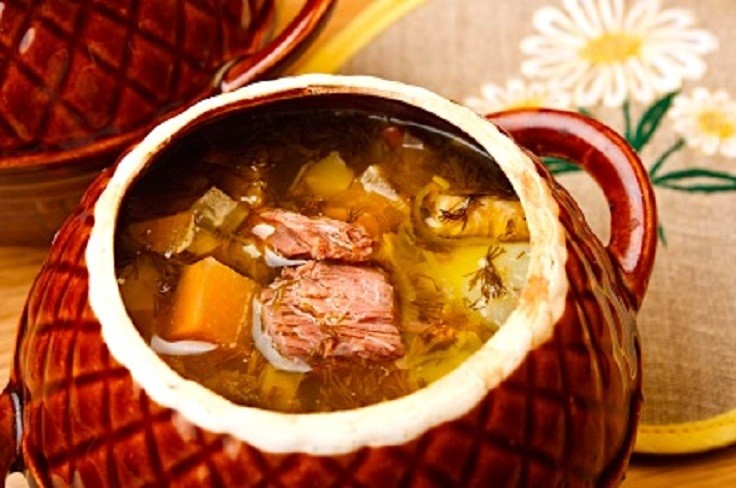 The Russian cuisine is known by the most different soups. This one is the most popular. Traditionally, schi is a peasant soup. It's made of whatever is left over in the cold, harsh, eastern European winters.
Borscht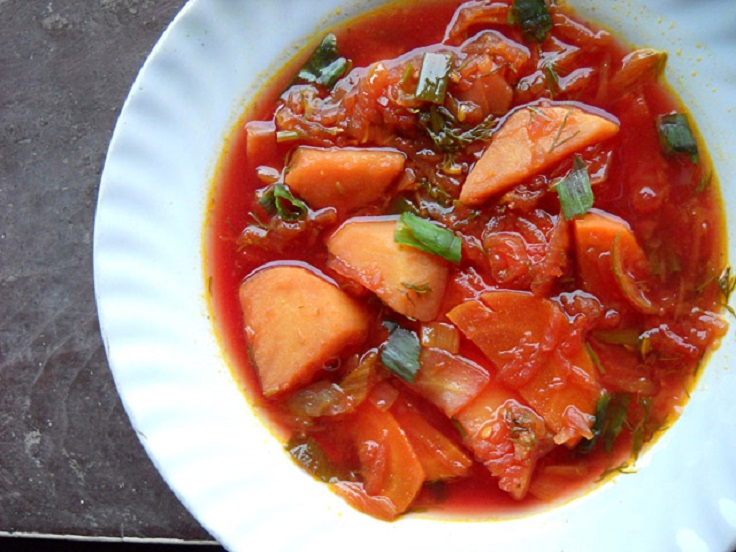 Borscht is a Russian soup made primarily with beetroots and other veggies as cabbage, carrots potatoes and dill leaves. This is the most vegetable soup you've ever tried. It contains so many various vegetables. Tastes amazing. Borscht is served with sour cream and optionally with Russian breads.
Buckwheat Kasha with Caramelized Mushrooms and Fresh Dill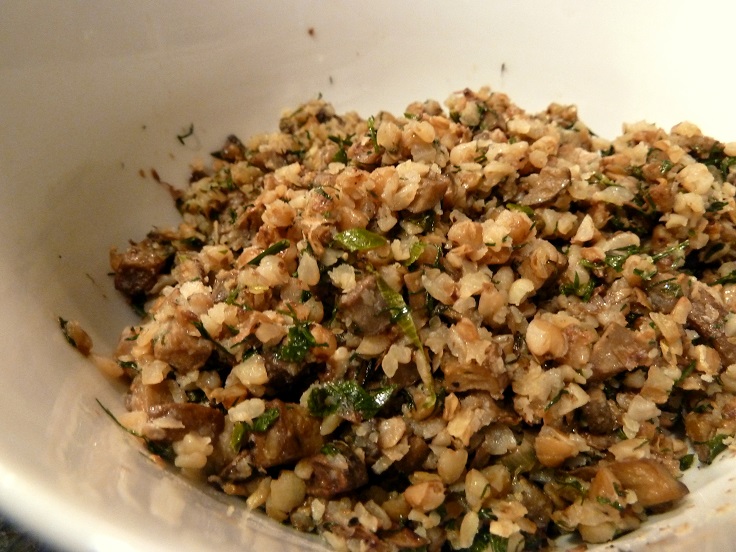 via nguyeningfinds.wordpress.com
Buckwheats have a strong, nutty flavor and is packed full of nutrients. So, this buckwheat kasha is very healthy. Serve it hot with sour cream.
Leg of Venison in Moscovite Sauce with Pumpkin Varenyky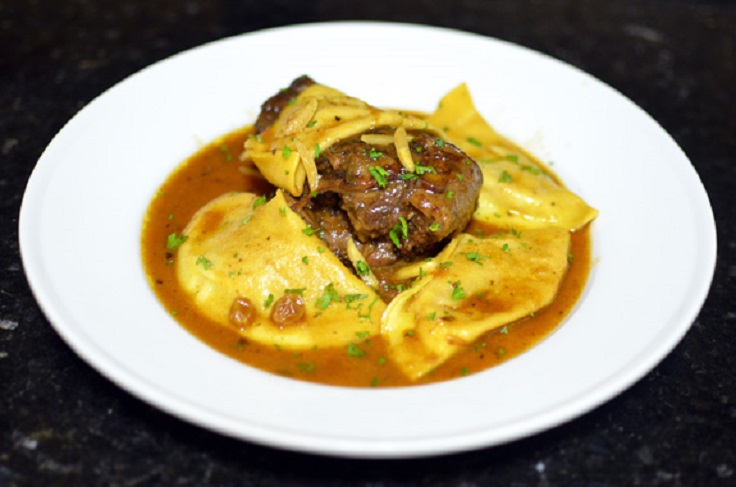 This recipe is so special. The taste is indescribable. Maybe you'll need more time for preparing this dish, but it's worth it, believe us. The butternut squash filling make this meal delicious and special.
Caviar Blini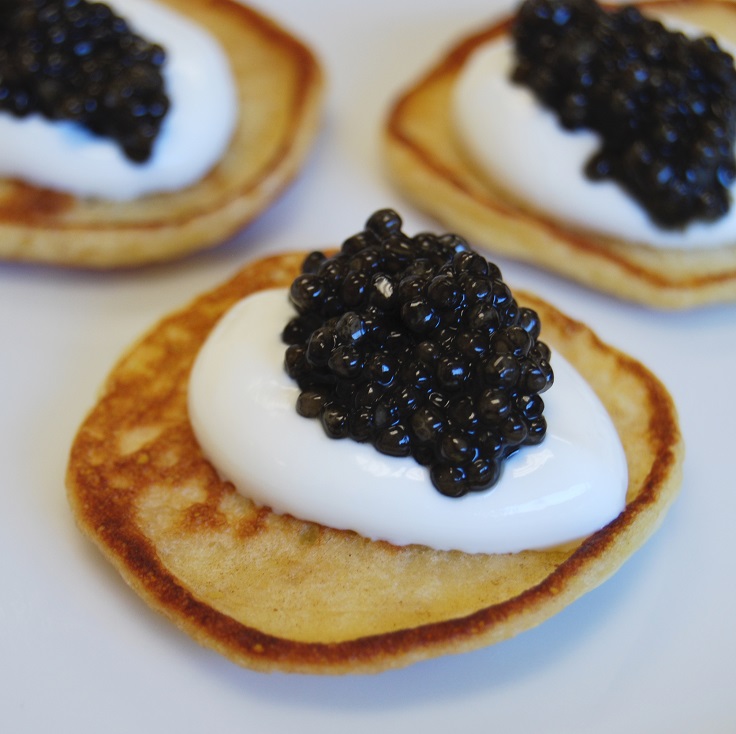 via 56thparallel.com
Blini are actually type of thin pancakes. They may be served with butter, sour cream, jam or caviar. The combination with the caviar is typically Russian.
Classic Beef Stroganoff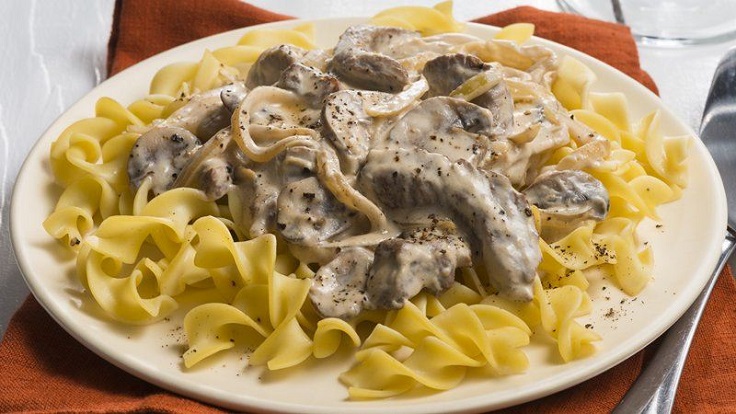 via bettycrocker.com
Beef stroganoff is a dish consisting of strips of lean beef sauteed and served in a sour-cream sauce with onions and mushrooms. Perfect Russian dinner meal.
Russian Piroshki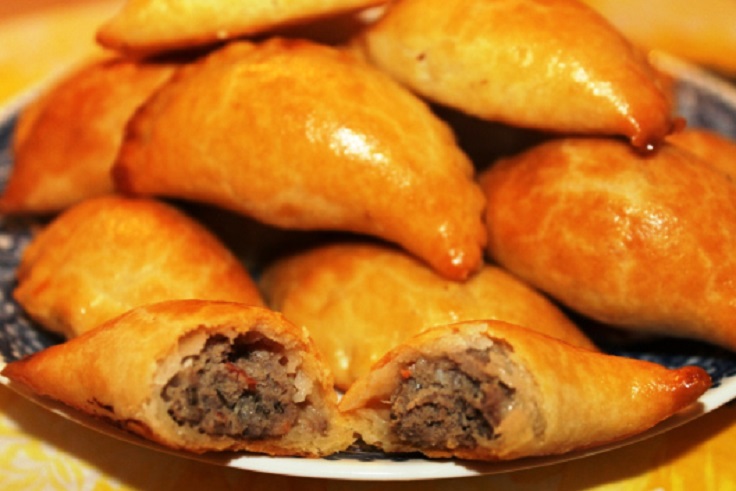 via tanjaskitchen.wordpress.com
Piroshki are small stuffed buns made of either dough or short pastry. They can be stuffed with a variety of fillings as meat, rice, egg, onion, cabbage, potato and mushroom, or sweet fillings as jam or fresh fruits.
Golubtsy (Stuffed Cabbage Rolls)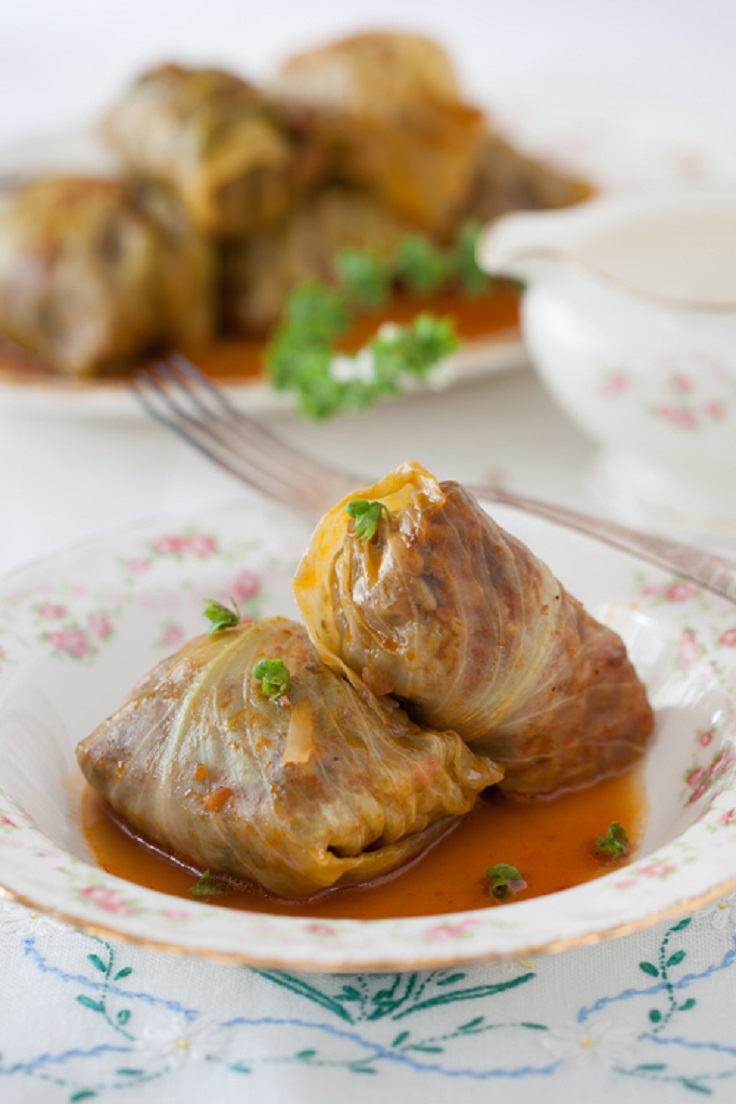 via melangery.com
To make these amazing golubtsy, choose larger cabbage leaves, so they could wrap the stuffing. Young cabbage is preferred. Inside they are filled with ground beef, which can be substitute with rice and onions and boiled eggs, rice with onions and mushrooms, mushrooms with parsley root and celery.
Pozharsky Cutlets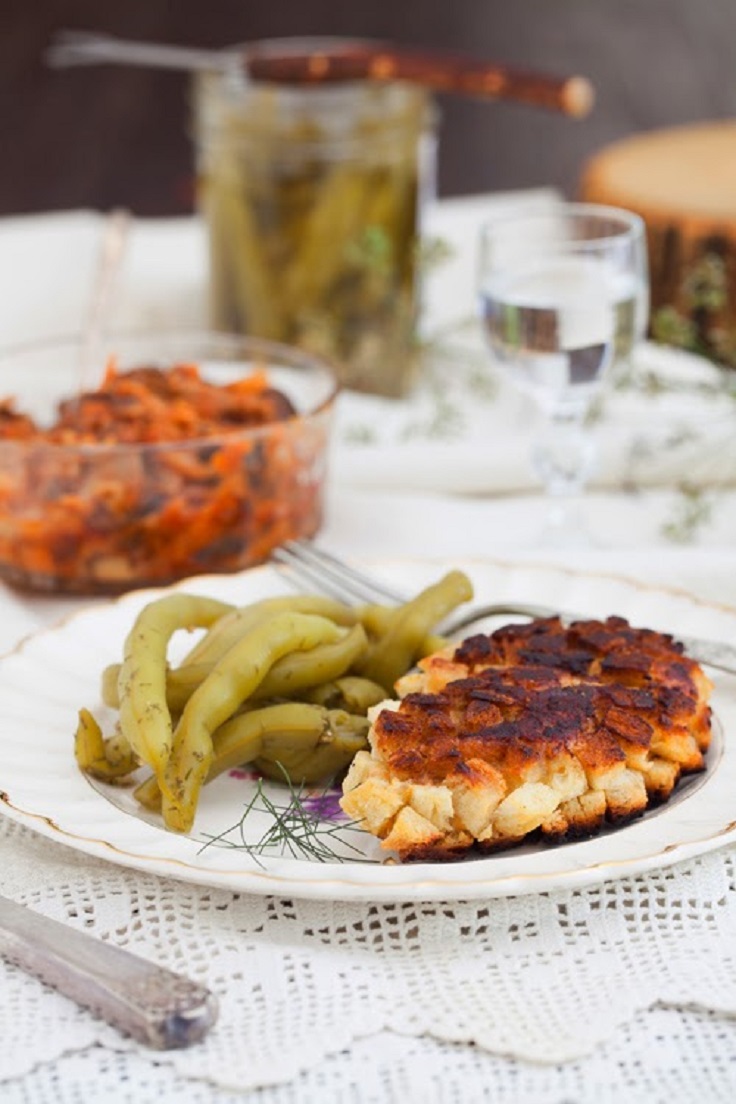 via melangery.com
Eating these cutlets are journey from crunchy to soft, delicious and tasty meal. Serve the cutlets with roasted potatoes, pickled beans or other vegetables of your choice.