Sewing is one of the oldest of the textile arts, arising in the Paleolithic era. For thousands of years, all sewing was done by hand. Nowadays, it is quite easier with the invention of sewing machines. Sewing is a little hidden treasure, and both textile artists and hobbyists pursue it as a means of creative expression. But of course, it's only fun if you know what you're doing.
Sewing a straight line, creating a zigzag, or trying to sew around a curve, it all seems scary, right? But once you get it, it's kind of like riding a bike. So to those of you who haven't used a sewing machine a long time ago, or those of you who already use it often, boost your sewing skills from start to finish with our list of top 10 smart tips and tricks!
No matter if you are a beginner or you sew proficiently, these tips and tricks would make your work easier. Check out our list, and please let us know what you think!
1. Get the Basic Sewing Essentials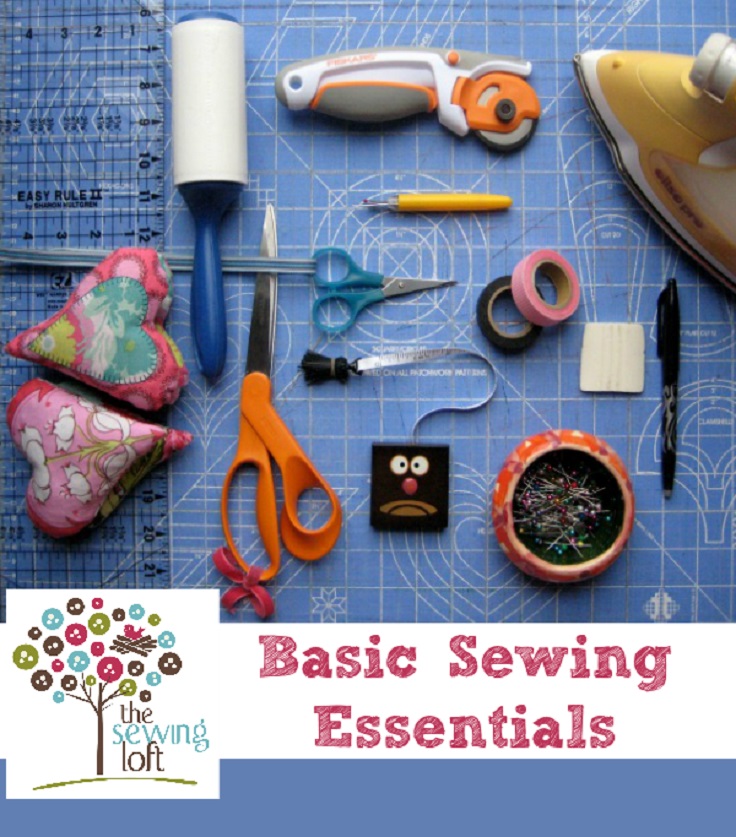 No work can be done without appropriate tools. Here is the list of the essentials that you will need for the best sewing results. From cutting mat, lint roller, pins, and a seam ripper to hand sewing needles and many more, all these are must-have tools in your sewing toolbox. Get your bare sewing essentials for excellent sewing skills.
2. How to Sew a Zipper
via diyready.com
Sewing a zipper is a tricky part of any sewing project. Patience and a steady hand are key! You can find here a great step-by-step tutorial combined with the video. With this simple tutorial, you can get through this and on with the rest of your work in no time.
3. Tension Trouble Tips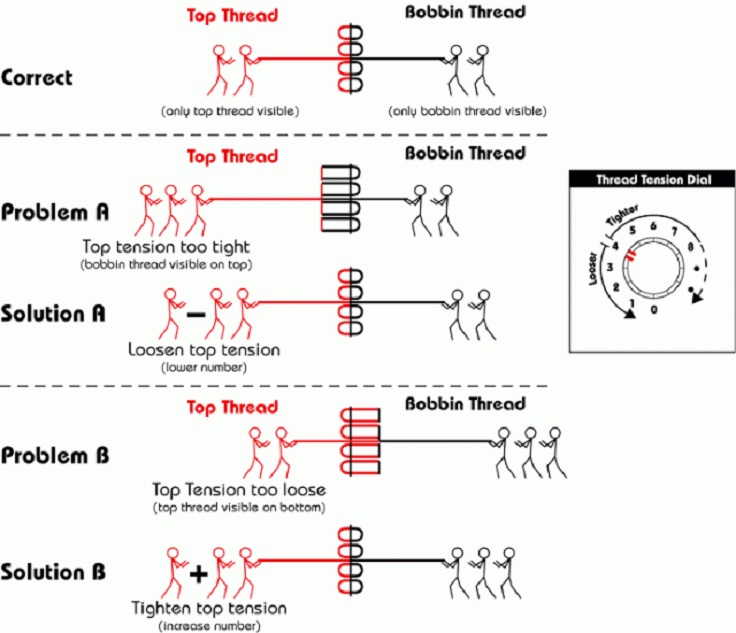 via ohyoucraftygal.blogspot.com
When a "bird's nest" of thread appears either on top of or underneath your fabric, the likely culprit is your upper thread tension. If loops appear on the underside of the fabric, the upper thread tension may be too loose. If knots appear on top of the fabric, the upper tension may be too tight. So what can you do? Relax and try these troubleshooting tips.
4. How to Hold Your Binding in Place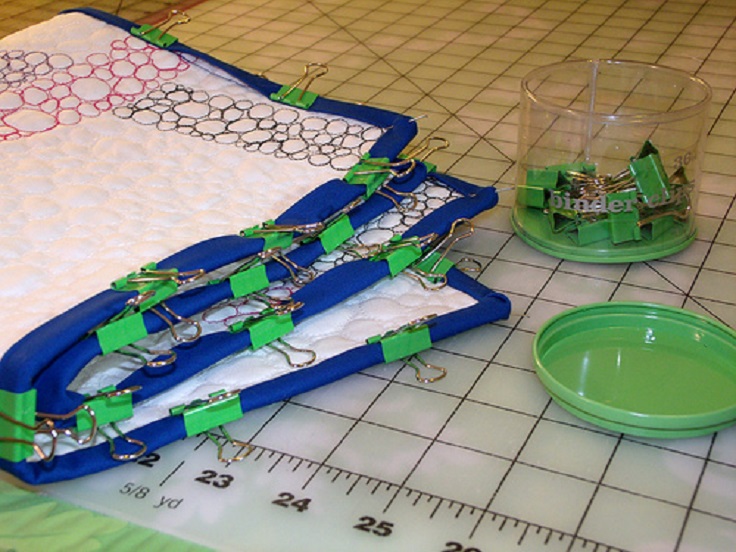 Usually, you are using pins to hold your binding in place, and most of the time, you stabbing yourself. Here is one trick that you can do. Instead of pins that also might leave marks, you can use binding clips from your school supplies. This is very good for leather sewing projects. That's right, binding clips!
 5. Tips to Sew Denim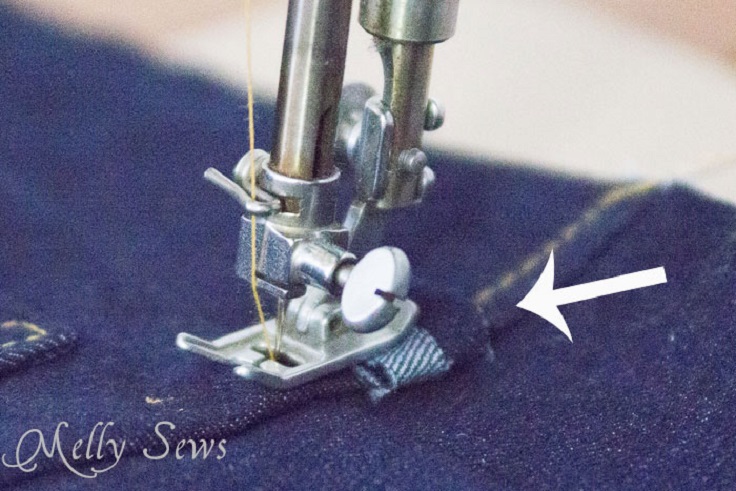 via mellysews.com
Denim is one of those fabrics people avoid because it's thick, which means that it just gets thicker when you fold it or sew two pieces together. But if you handle it correctly, sewing your own jeans is not that hard. Take a look at these tips for sewing denim and make your own jeans.
6. How to Sew Stretchy Knit Fabric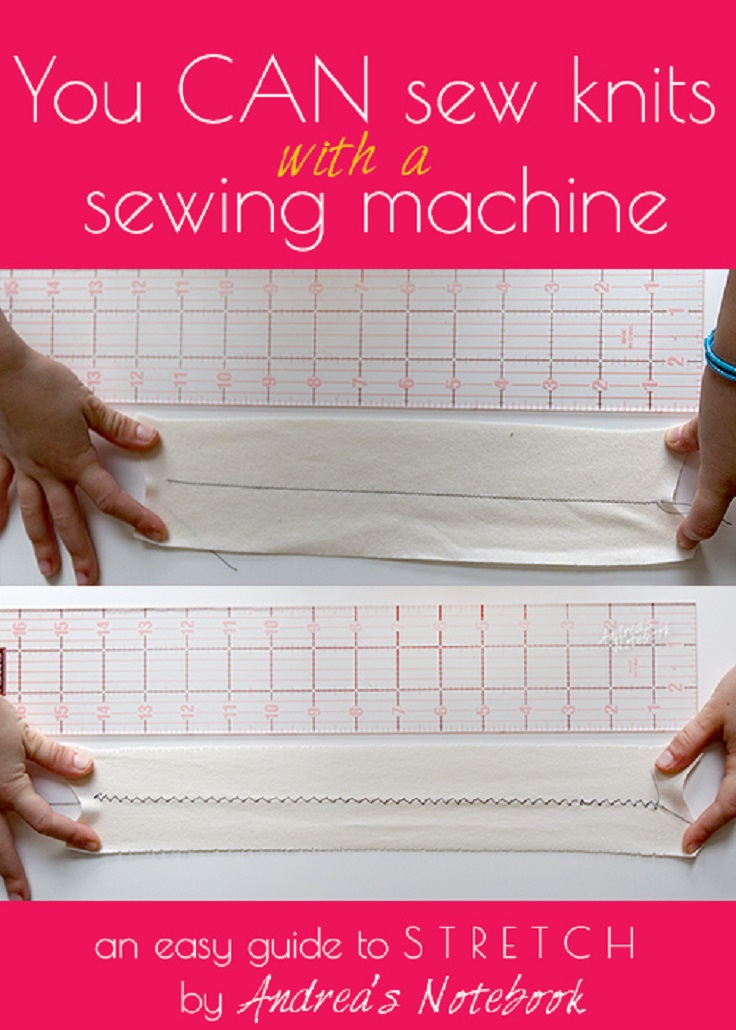 Sewing stretchy knit fabric is good to know because not all sewing machines have fancy stitches. Don't be intimidated! If you only have a straight stitch, you can sew knits, but you will need to stretch your knit as you go and it will end up slightly puckered. Take a look at these tips and tricks for sewing stretchy knit fabric, and your project will be easier to perform surely with a wonderful final product.
7. Easy Ways to Make Ruffles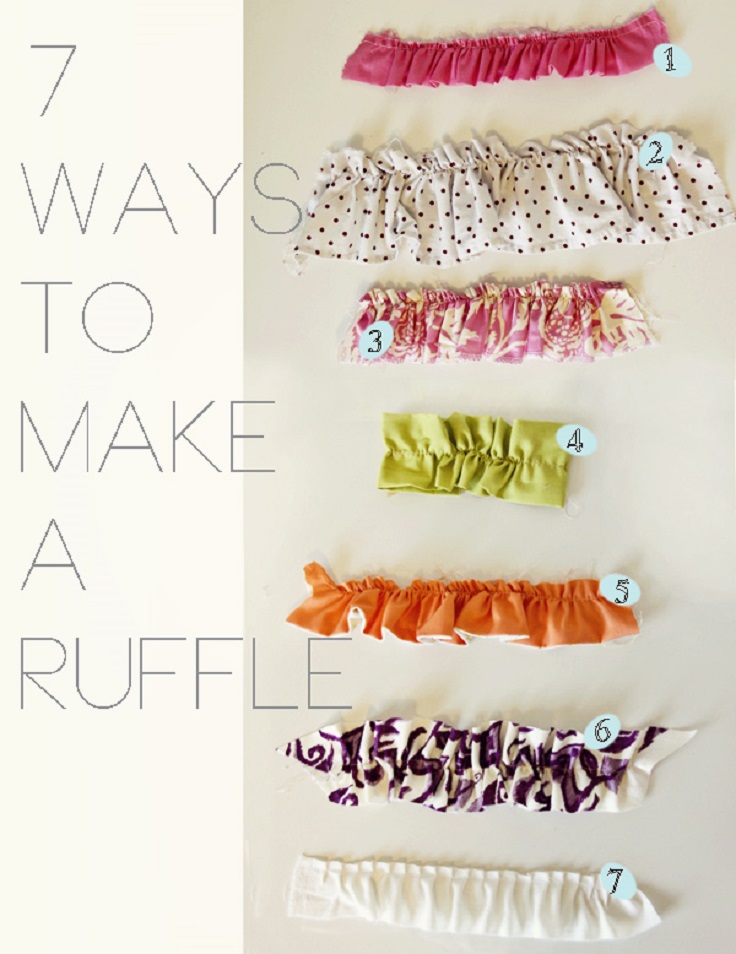 via seekatesew.com
To stitch fabric so that it creates ruffles, it's necessary to gather the edge to create ruffles and ease evenly and smoothly into any area of the garment that calls for ruffles. This is not as easy as it sounds because gathering them evenly can be difficult and time-consuming. Here you can find tips on how to make ruffles in seven different ways. Take a look, choose your method, and make your sewing project easier.
8. Tricky Way to Sew on Buttons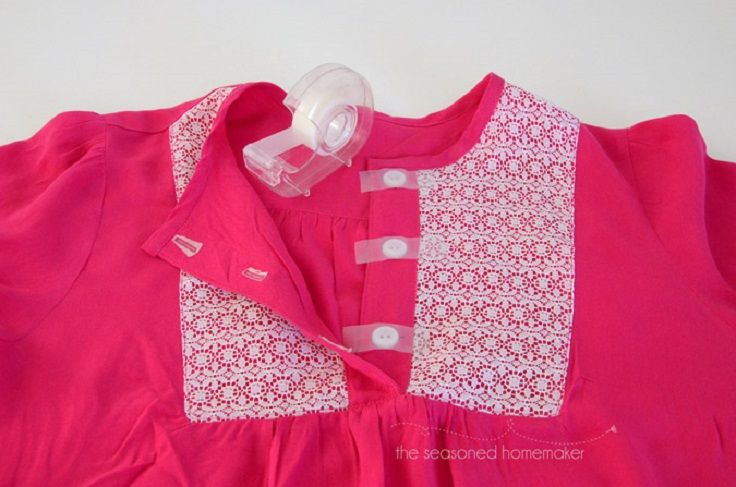 There is nothing more practical than having to sew on a button. Here is a simple trick that will sew buttons a lot less scary and a lot more fun. First, mark where the buttons go, then fixed them, but how? For this purpose, you can tape the button down onto the garment! Now it is time to sew on that button. It's really that easy. And you know what is best? This little trick works for hand sewing, too.
9. Smart Trick on How to Add Seam Allowance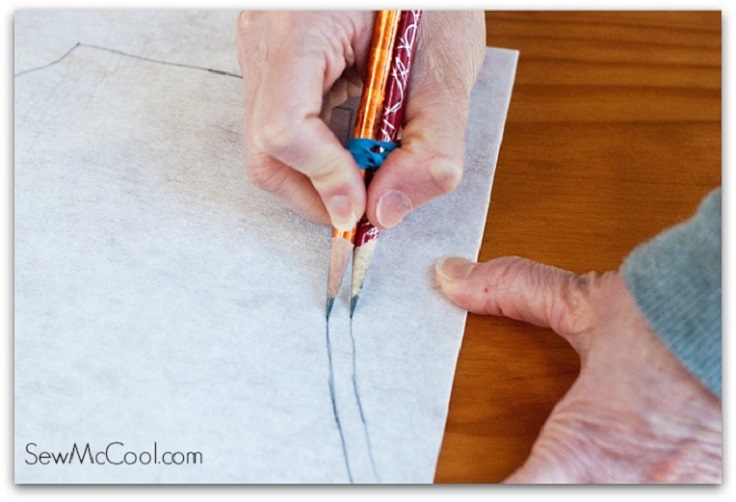 via seewmccool.com
If you need to add equal seam allowance to all the other edges, it is not going as you have planned. The easiest way to do this is to rubber-band two pencils together. For example, if you need to add an 8 mm seam allowance, use a standard-size pencil; the two points will be about 8mm apart. So convenient! Trace over the first line with one pencil, and the second pencil will draw the seam allowance line for you. Try this trick!
10. Needle Threading Secret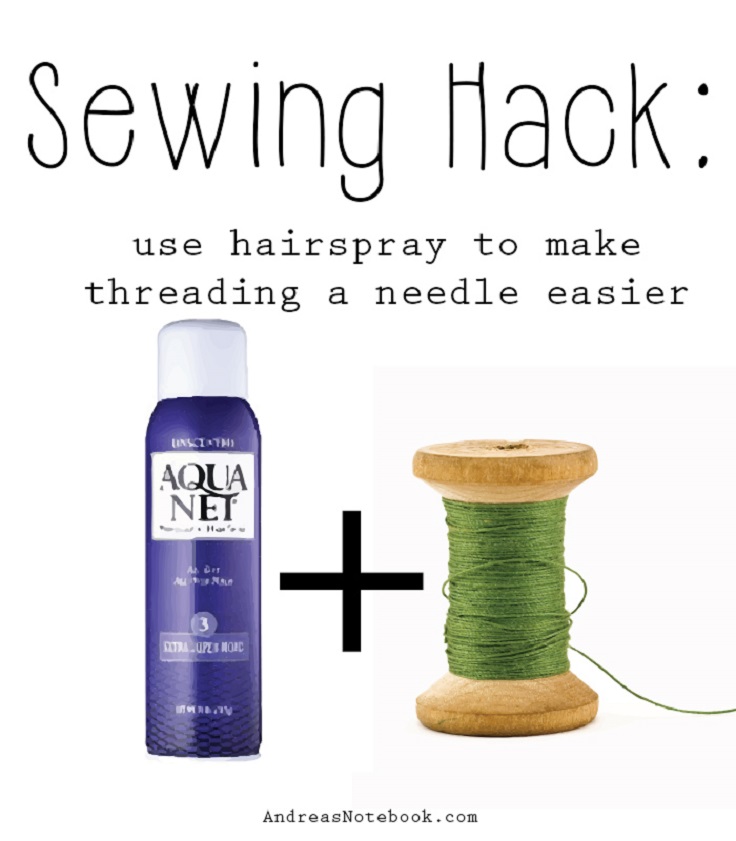 How many times does it happen to you to get upset and get nervous because you could not thread a needle? Maybe your eyes aren't what they used to be, or you're working with thread that is just being super difficult when you try to thread a needle. Here's a super simple trick to threading a needle! Use a little hairspray on the tip of the thread before you try to thread the needle! Super simple, and it works!