Are you an admirer of silhouette photography? The backlight used in photography gives a special and artistic dimension even to the most ordinary scene or object that is being photographed.
The silhouettes that are created with this technique are impressive and favorite among the artistic souls. Below you can find some of the most fascinating and inspirational silhouette photos that I have chosen for you.
Can you experience the creative feeling of drama, emotion, and mystery they are evoking?
Flower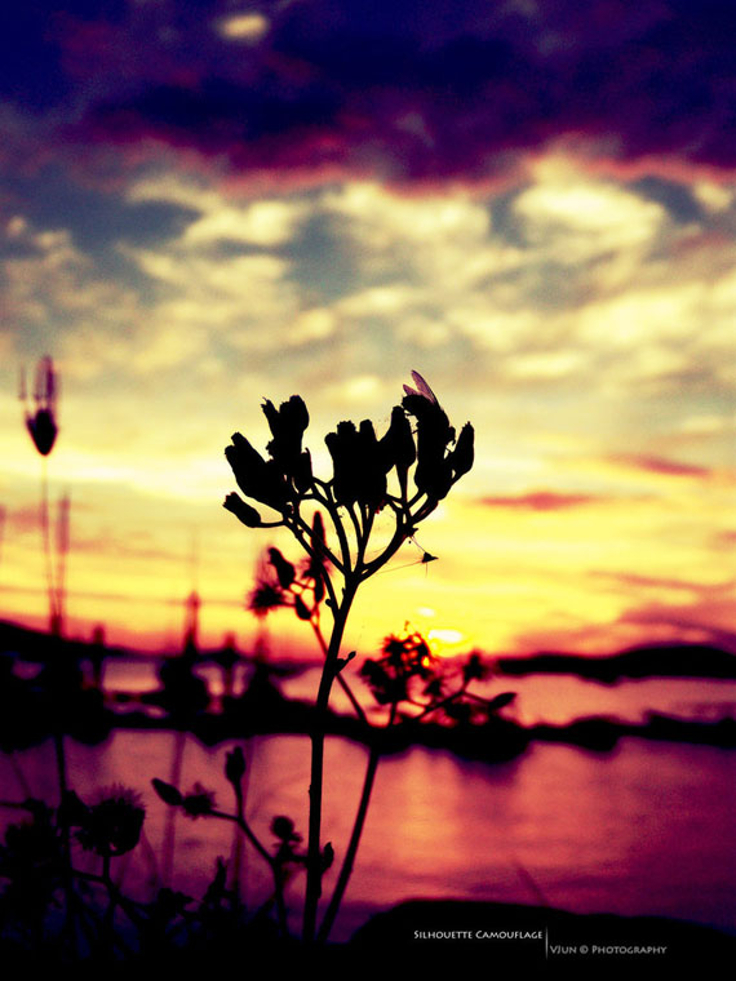 Photo by Vjun Photography
Flowers have always been a sign of life with many thousands of different shades, shapes, and sizes associated with them. But, as with all flower silhouettes, we get to see their somber side; their philosophical self still living, but without color almost wishing to ask us, do you still find us beautiful? And the answer is yes. They are living things our planet gave us to admire and like most of us, we have different facades. Beautiful photography letting us know that no matter what, all life is beautiful however way you look at it.
The Clock
Photo by Eduardo Gonzalez
Mankind and time. Every living thing must die. This is without a doubt, the only luxury the richest person on the planet will ever be able to buy. Time. We do not see it yet it is there surrounding us all. It sometimes reminds us that it's ticking away. Hence, we must not fear it but be alongside it; positively. An astonishingly and beautiful shot portraying so much to so many people. Each variable is different, but with the same optic. Powerful photograph.
Ballerina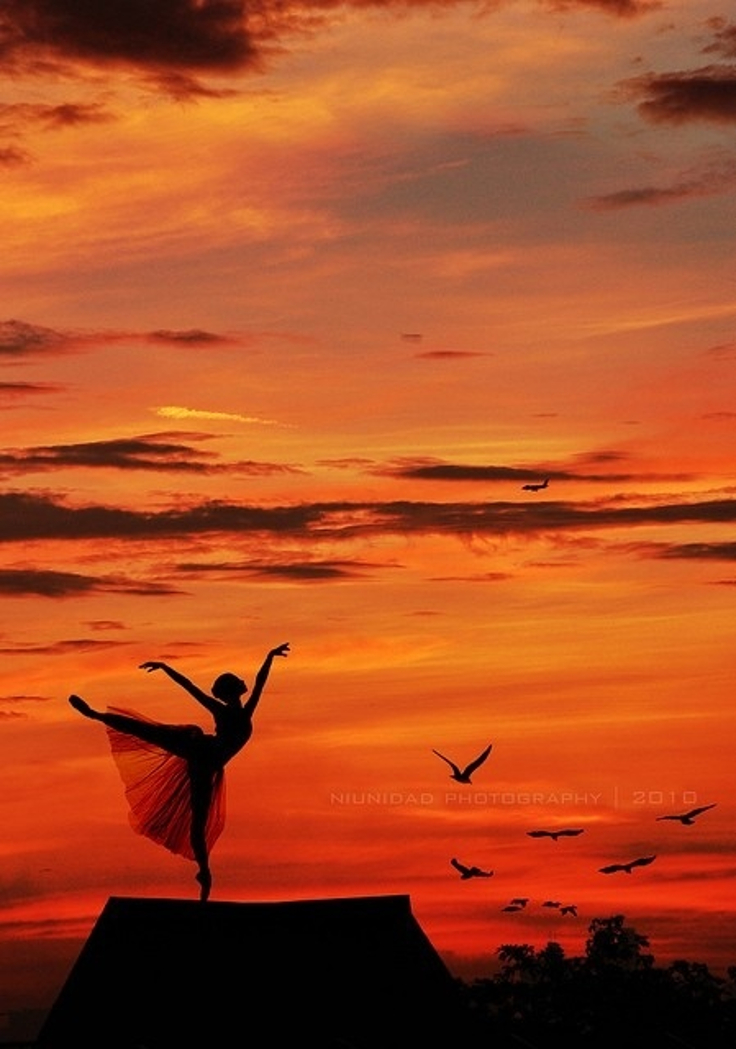 Photo by Niudad Photography
The purity of the art of dancing and how better to showcase it than with a ballerina dancing in the sunset for our own entertainment. We can clearly see the natural flow of the gestures resembling the flight and the wings of the birds flying freely into the soon to be night skies. The level of colors within the photo is magical, really giving a sense of liberty and could be letting us know that we are free to make our own path in life. The birds are the exact representation of this fact.
Surfer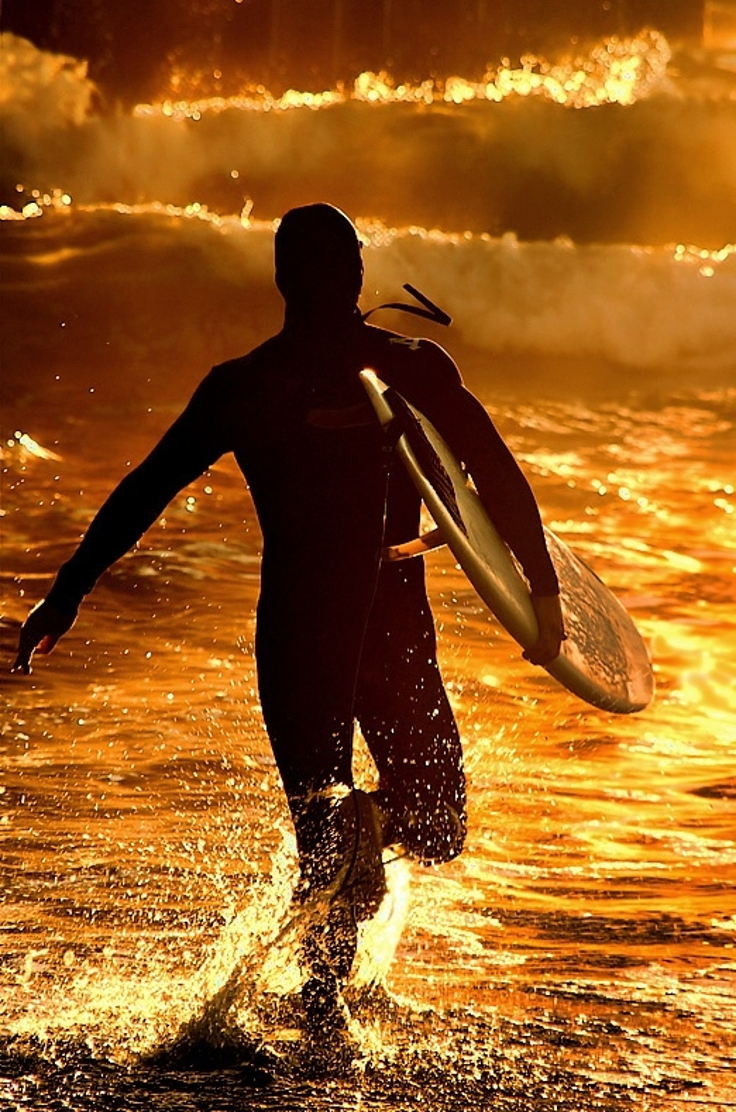 Photo by Rob Bishop
There is you, the raging sea, and your surfboard. No one else. Just you and nature about to meet in an extreme circumstance; a dance of the fittest. A contest of balance and respect. It almost feels that the surfer is proving his worth to the sea, testing everything from his inner self to defying what is possible. Man versus nature. The clouds are also representing the sea waves making us feel as if the entire environment is against us and will test our ability to fit in if we were to win the challenge.
Joy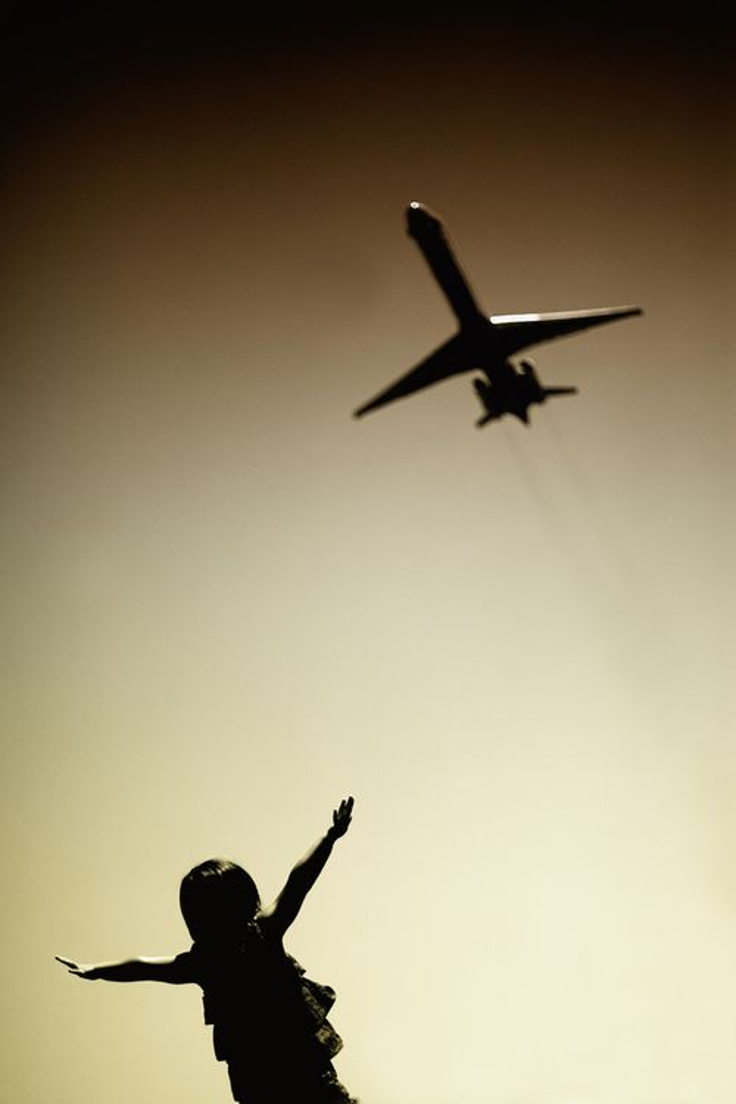 Photo by
What is more beautiful than the innocence of a child simply, enjoy life to the fullest. Colors won't matter, religion won't matter, shapes and sizes won't matter…in fact, not a lot matters until they think they get smarter then alienate so many beautiful things following other people's footsteps and inner thoughts instead of their own. Why this is interesting, is that the child is saying, "I too can fly, I can do whatever I want, and look at the smile on my face while doing so. Maybe you have forgotten the simple spirit and beauty of life?"
Giraffe Love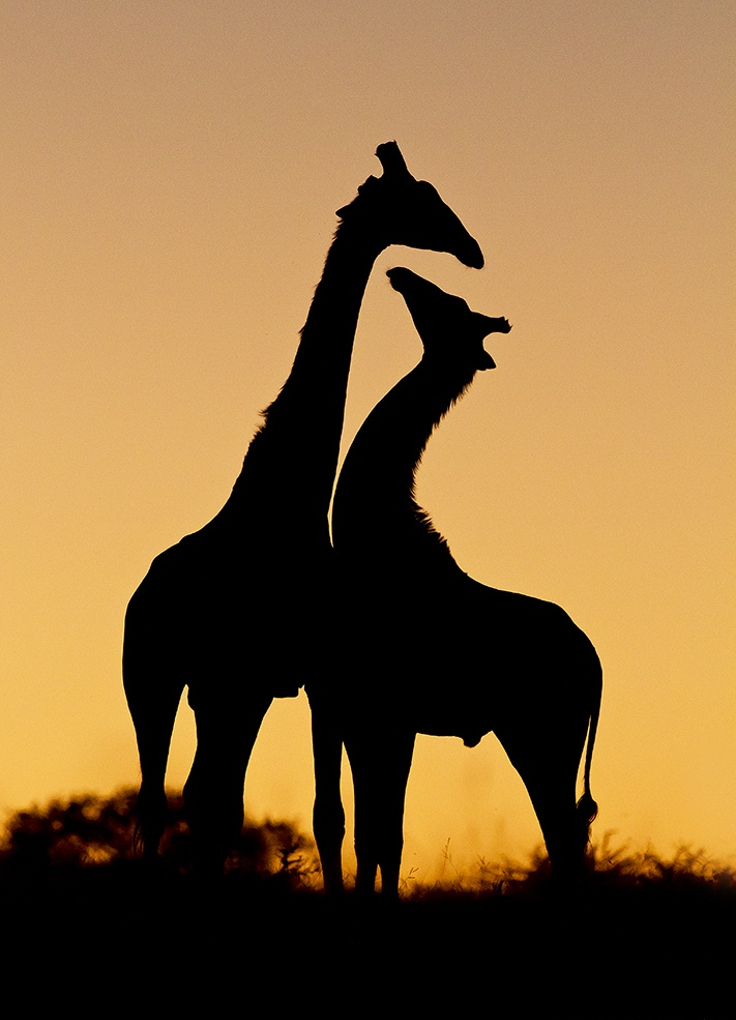 Photo by Shaun Walton Photography
4% is what is left of our wildlife globally. This photograph captures something perhaps never to be taken ever again in the next few decades. The beauty of nature starts from something a little like these giraffe's silhouettes. A, now you see me but soon you won't. That's the feeling we have and hold. And we are all somewhat responsible for it. Like the previous, there is a feeling of not having any care in the world. Happy to be, happy to walk, eat, reproduce as nature intended, and sleep enjoying the pure essence of what life is about.
Shutters Light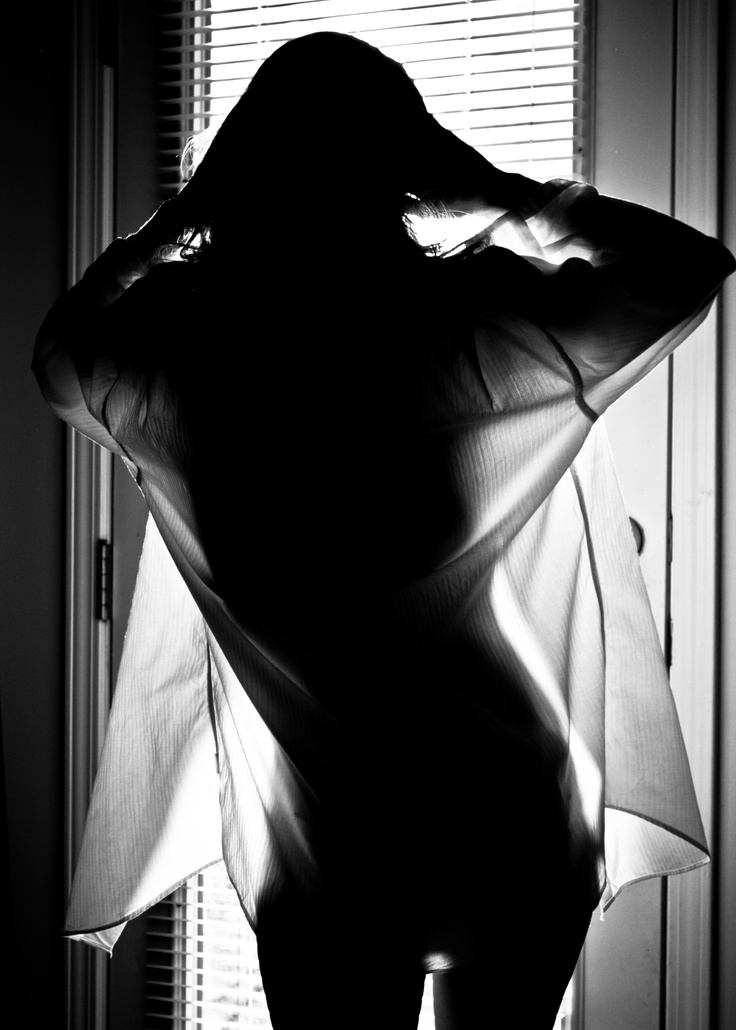 Photo credit to pinterest.com
The beauty of a woman is unrivaled. At all. We feel that she has woken up, with her man still in bed or doing errands elsewhere as she wakes up, took his shirt, thought about him, and felt complete with herself. She seems happy, free for one tiny moment. Wishing to look out the window embracing life and seeking new things to discover with her own eyes. This woman seems intrigued about life and wishes to live it to the fullest.
Rest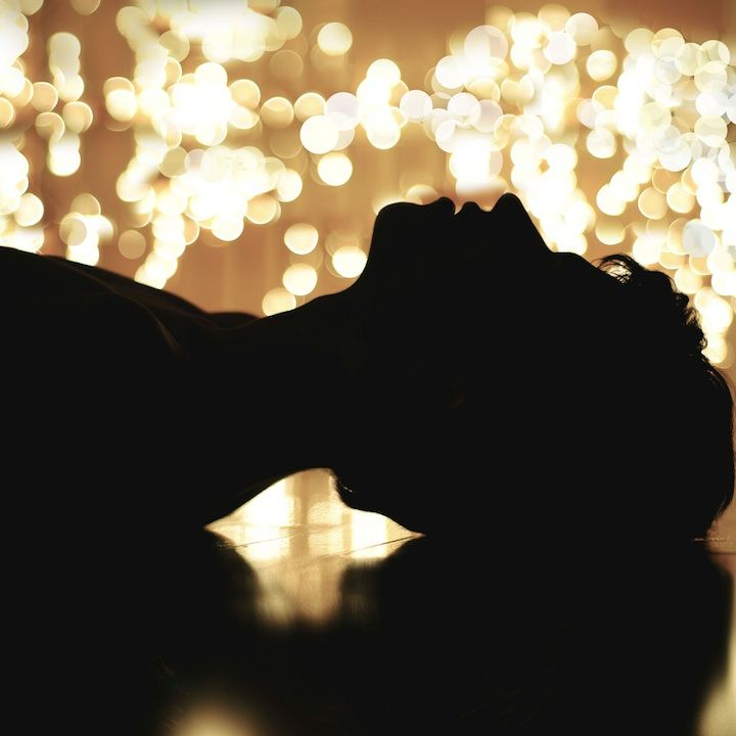 Photo credit to mymodernmet.com
Super talented 18-year-old photographer…already with such a professional eye and artistic ways of seeing beauty behind the lens. He has managed to capture beautifully blurred light pigmentation in the background like fireworks going off crazily without motives. We feel the innocence behind the person lying on what we could think of the floor. Almost living into the air meeting the stars. Golds and darkness fit this photograph down to a T.
Childhood
Photo by Sadik Shahriar
Are you fortunate enough to remember going for rides around the parks with your friends? Feeling freedom for the very first time able to go to farther places than before? The photograph dictates a strong bond and friendship between two friends who stopped and admired the scenery having borrowed the bicycle from their parents. Super cute, meaningful moment. One we wished we appreciated moments like these more thinking back to it. They don't come back. So let's spread the word. Let's enjoy youth while it's within us.
Umbrella
Photo credit to dreamstime.com
This photograph would indicate the love between two people. Perhaps the two living their youth and knotting their love ties again. The umbrella could mean they are wishing to hide away from the mass, and wish to solemnly be with one another surrounded by beautiful mother nature present, according to them their right as a witness to fulfill their mutual engagement.