A special kind of pie that everyone will love to try and make, that's for sure. The French silk pie is the real ancestor of all cream pie recipes that we know and it's a privilege for everybody to learn how to make it.
There are so many types of silk pies that you will have problems with choosing one, and because of that, we have decided to make a fantastic list of the top 10 best silk pie ideas to help you choose more wisely.
So, come on and take a quick look at the article that we have made and we are sure that you will not pick only one, but many favorites from here. We have to mention that these amazing silk pies that we are offering you are really easy to make for everyone, even the inexperienced ones of course.
French Silk Pie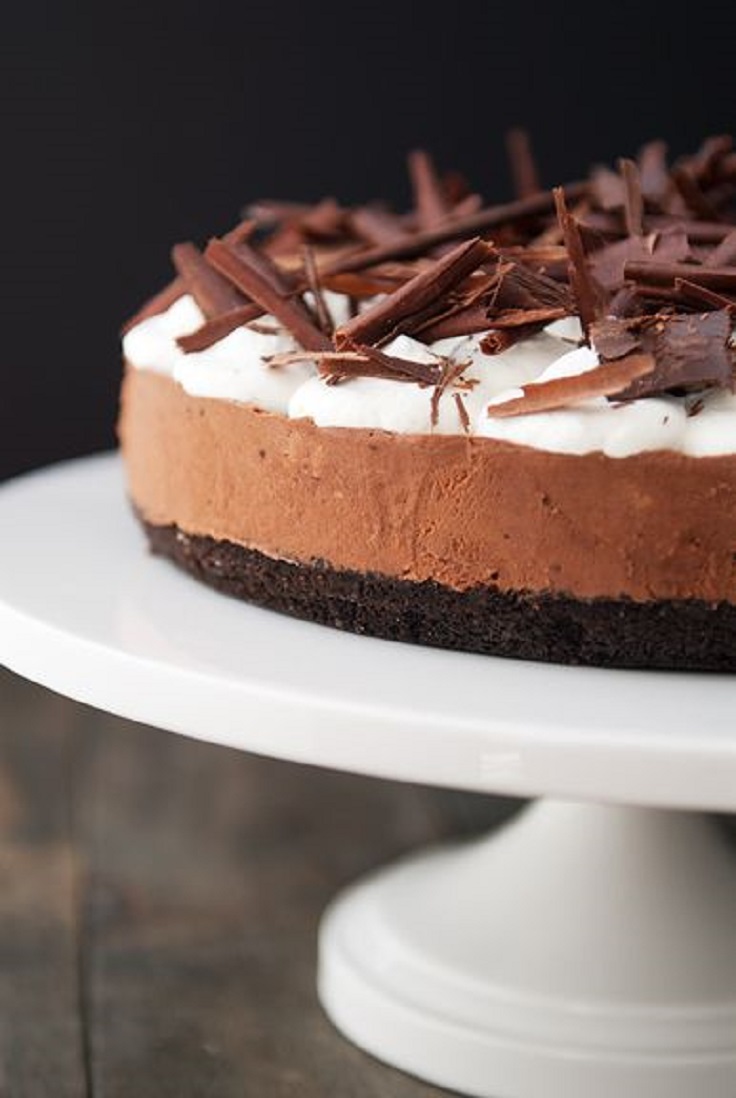 We are proud to start the countdown with the most famous and classic recipe. The French silk pie is the real deal for you and it's easy for making, you just have to follow the instructions step by step and you will succeed.
Recipe via userealbutter.com
Peanut Butter Silk Pie with Nestle Crunch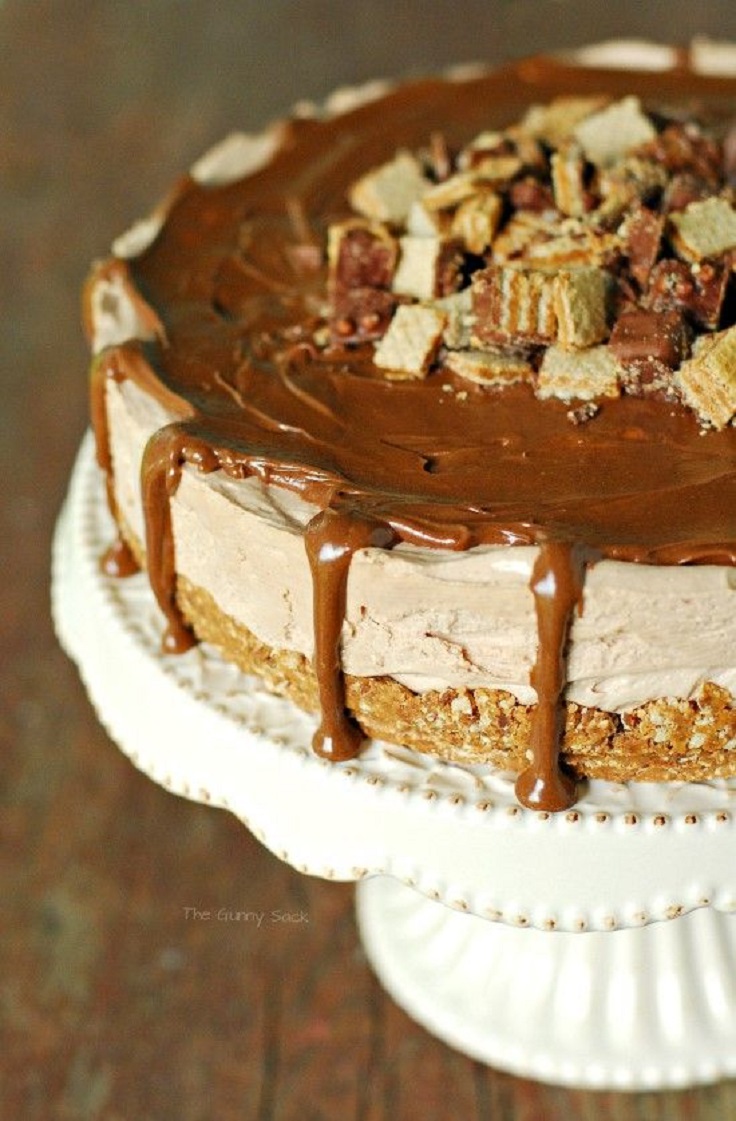 Something really tempting that no one can ignore, a fantastic combination of peanut butter with nestle crunch on the top that will make everybody's day. Make the peanut butter pie recipe with nestle crunch topping at your home and satisfy everyone around you!
Recipe via thegunnysack.com
French Silk Chocolate Pie with Hazelnut Crust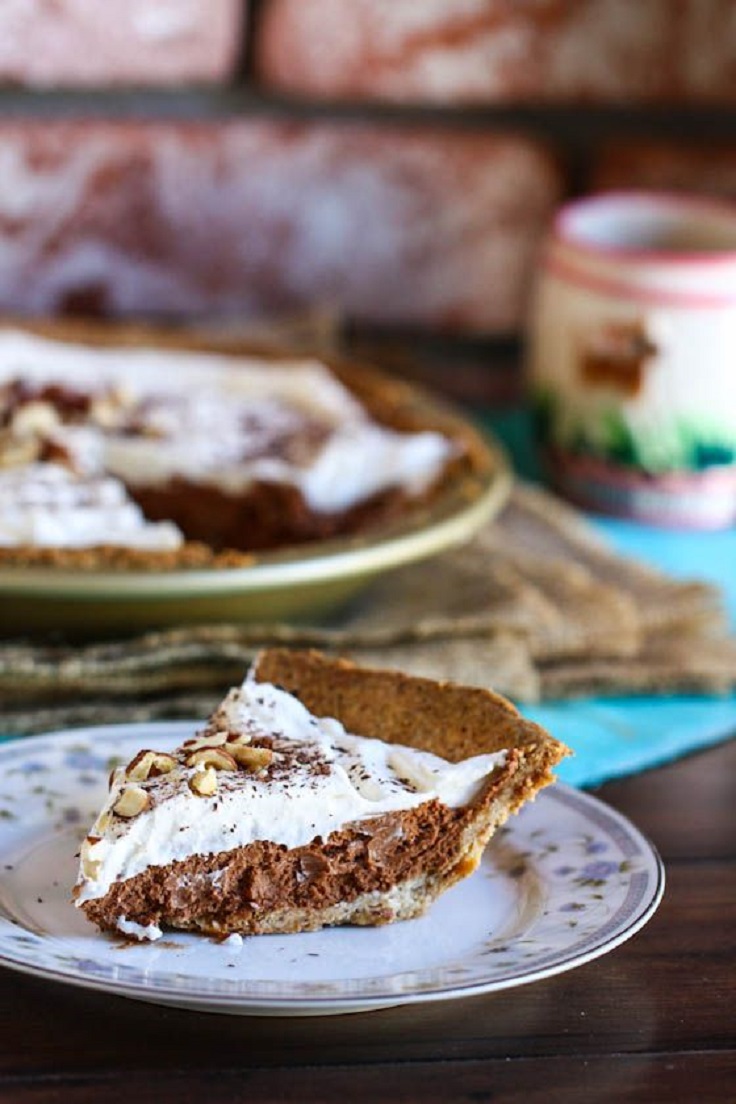 A little more interesting French silk pie because it has hazelnut crust in it that gives an extra flavor. It's an easy recipe for making, so don't be afraid and start cooking right away, you will not regret it, that's for sure!
Recipe via eatliverun.com
Pumpkin Silk Pie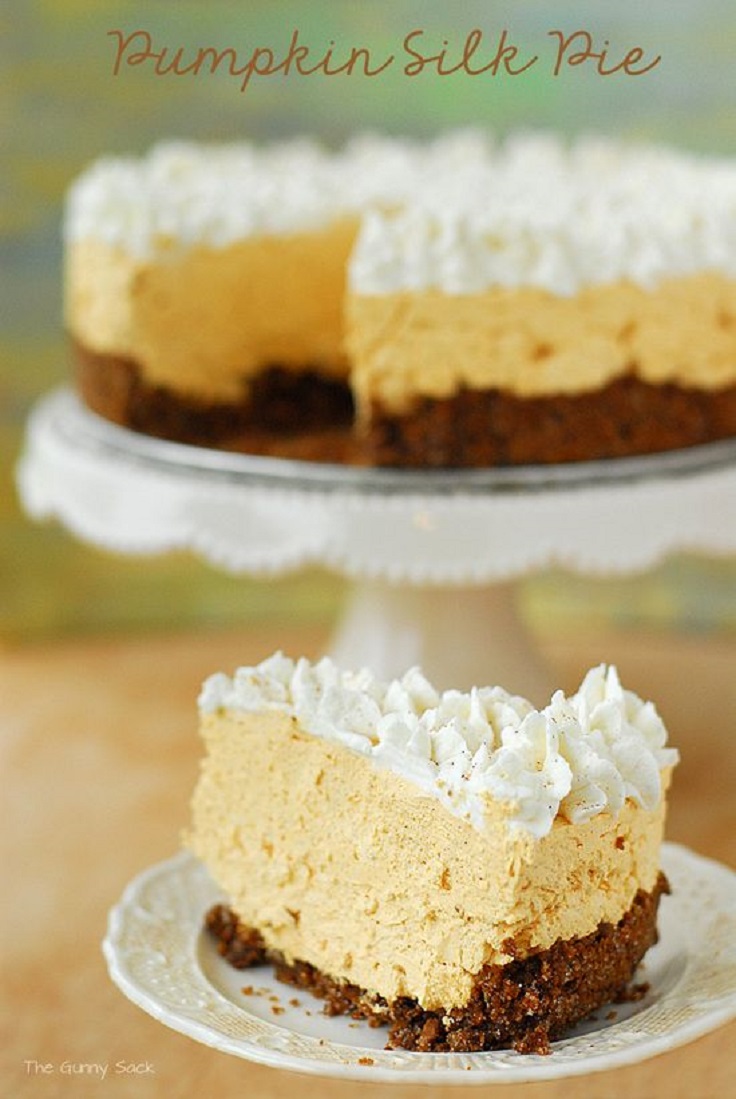 There are many of us who love desserts with pumpkin in it. When pumpkin is the main ingredient like in the pumpkin silk pie recipe here, everything is so much better, especially for the pumpkin flavor lovers.
Recipe via thegunnysack.com
Oreo and Chocolate French Silk Pie Cake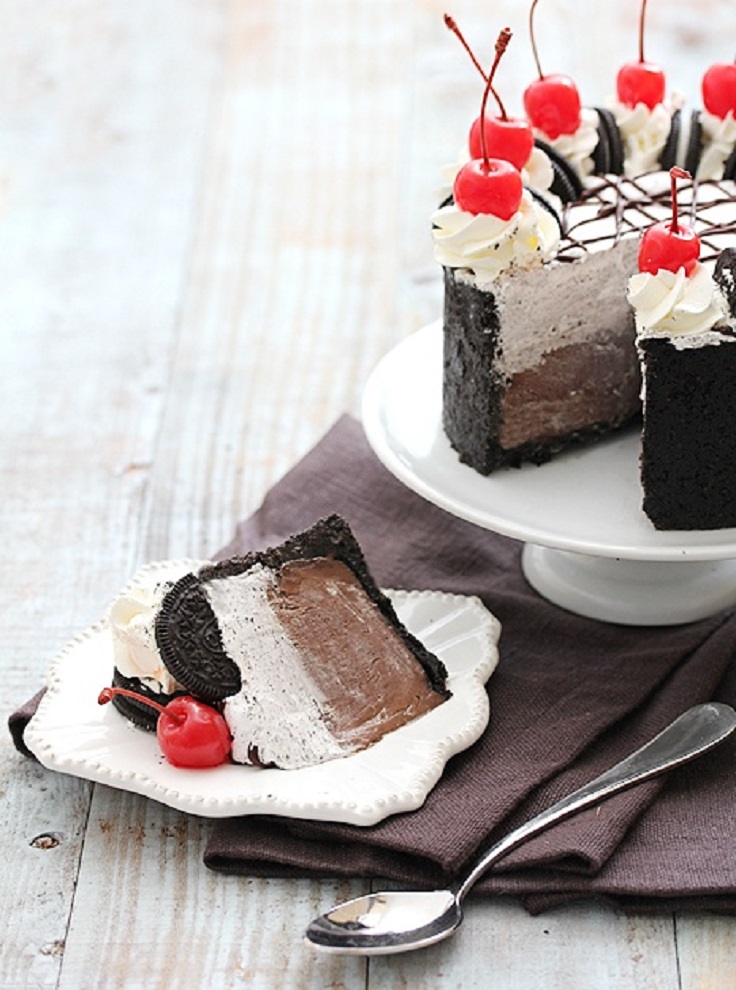 We think that one of our favorites in this amazing list is the oreo and chocolate French silk pie cake. Besides the fact it has multiple fantastic flavors in it, it's a low fat recipe too. So, start making it right away!
Recipe via bakersroyale.com
French Silk Brownie Pie
And finally something more different than the other recipes from our excellent article. The French silk brownie pie is an idea that it's the most similar like our types of desserts. Take a quick look at the full recipe in the link below.
Recipe via pinchofyum.com
Raspberry French Silk Pie Bars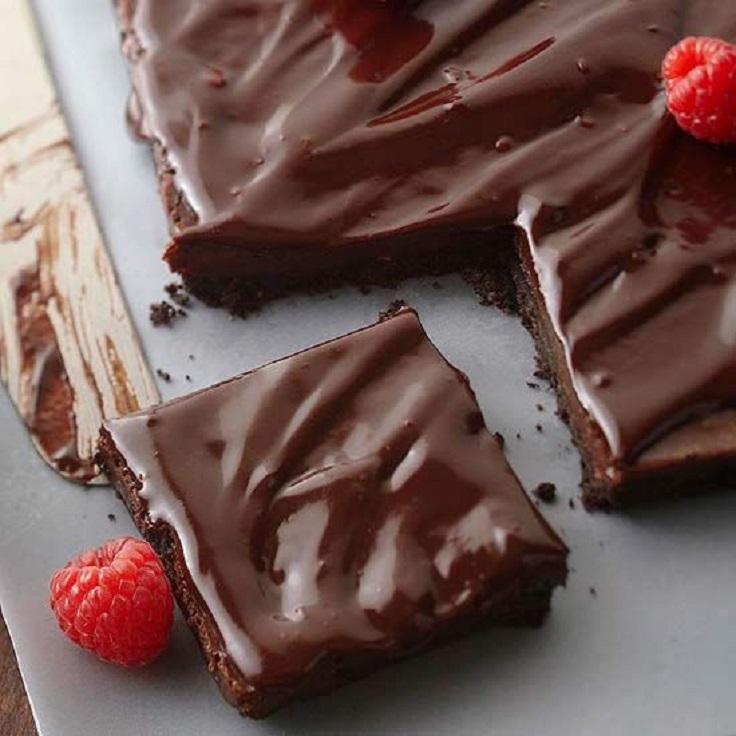 We all want fruits in a desserts because they give them a really sharp and delicious taste. The raspberry French silk pie bars are something exactly like that and besides that they are in an interesting and unordinary from.
Recipe via bhg.com
Low-Carb French Silk Pie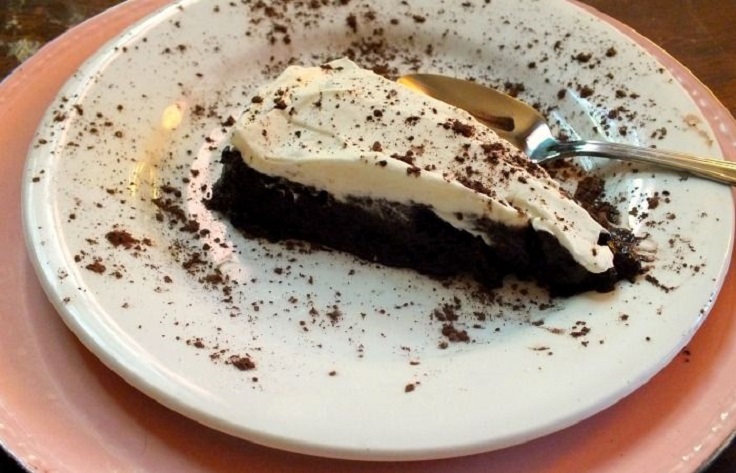 And here is the only recipe for silk pie that is really healthy. The French Silk Pie here is low carb and still has the great mouth-watering taste like the regular silk pies that we offer you. Surprise everyone and enjoy!
Recipe via lowcarb-ology.com
Caramel-Pecan French Silk Pie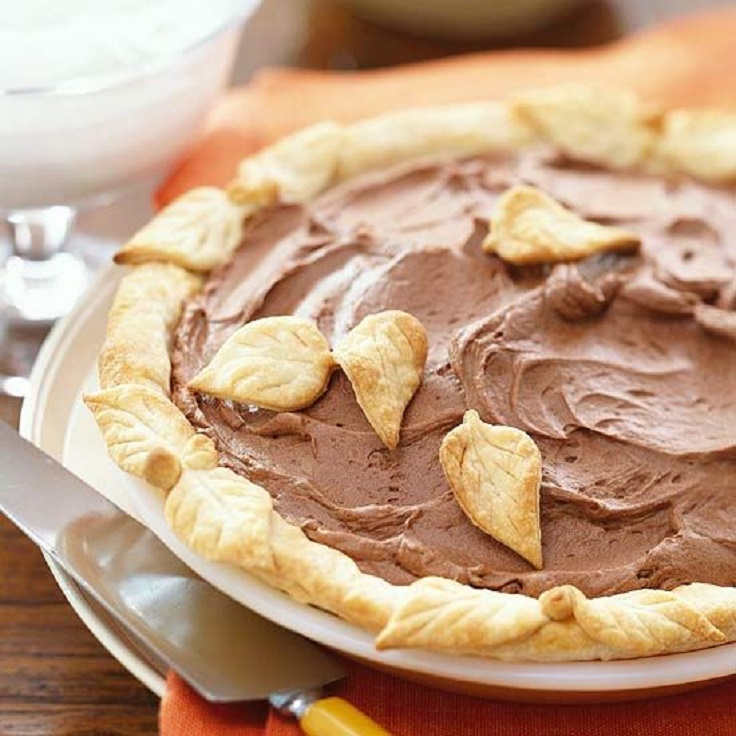 A really exquisite choice for everyone who likes the magical flavor that caramel gives in every dessert. The caramel-pecan French silk pie recipe is a tempting idea for anyone who simply love the taste of caramel.
Recipe via bhg.com
Triple Chocolate Silk Pie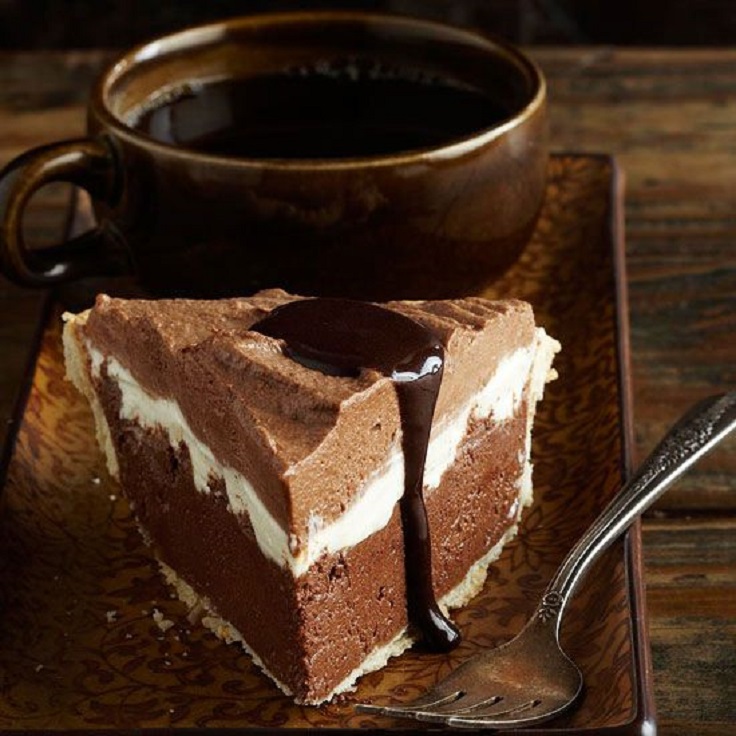 We left maybe the best silk pie idea for the very end. Our opinion is that it must be the best recipe because it contains three kinds of chocolates in it. The triple chocolate silk pie is a real candidate for number one of this whole list. Have fun making these recipes for silk pies and enjoy!
Recipe via bhg.com