It's easy to get excited when contemplating a home renovation project, imagining the dramatic end result of updating your living space. But before diving into such an undertaking it's important to remember one important step: planning. Without it, you risk ending up with unfinished projects, budget overruns, and workflow delays – and potentially costly mistakes that could take years or even decades to undo. Here, we explain why proper planning is essential for successful home renovation projects and how best to avoid the mistakes associated with a rushed approach.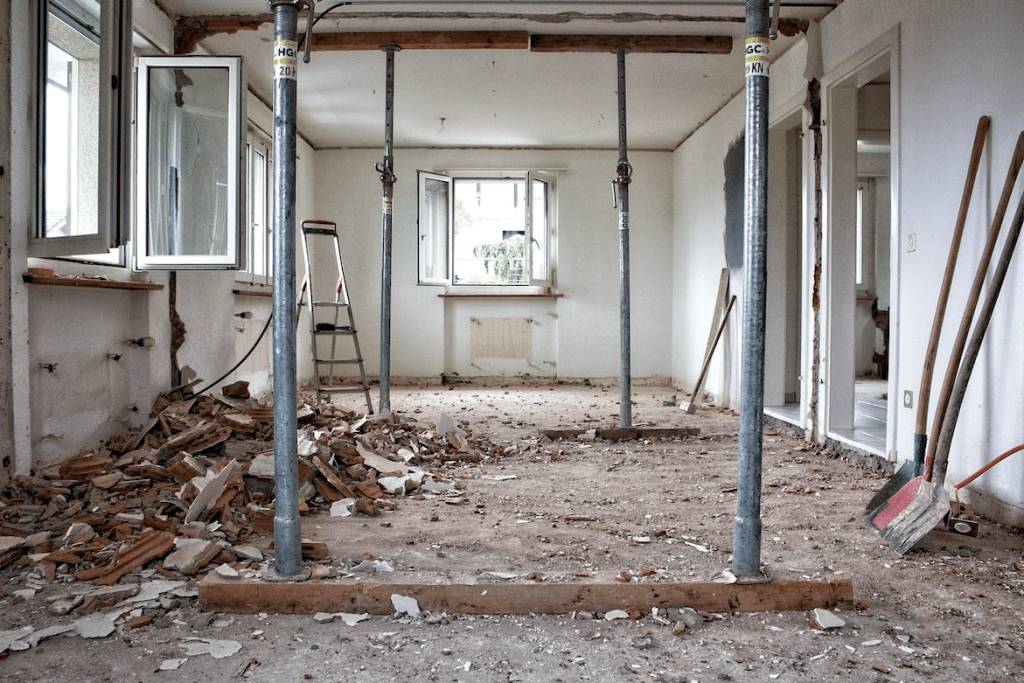 Understand The Scope Of The Project Before You Begin
Before embarking on any project, it's important to understand exactly what you are getting yourself into. This means doing your research and having a clear idea of the scope of the project so that you can plan accordingly and identify any risks or potential problems early on. Make sure you know who will be working on the renovation, how long it is likely to take, and what materials and tools will be needed. The folks behind Find Replacement Windows note that bigger renovations like replacing your windows involve more complex planning and require specialized knowledge, so it's important to consult an experienced contractor. When you have a realistic idea of the total cost and time involved, it's easier to plan for any contingencies that may come up during the renovation. It's also more likely that you will stay within budget and timeline.
Set A Realistic Budget For The Renovation And Stick To It
Renovating a home is undoubtedly an exciting activity as you get to turn it into your dream living space. However, this excitement can quickly fizzle out if you don't set a realistic budget and stick to it. You may find yourself constantly overspending and going overboard, which could lead to financial strain or even project cancellations. To avoid such scenarios, it's essential to create a budget that accounts for all the renovation costs, from materials to labor and hidden expenses like permits and inspections. Be realistic and set aside some extra funds for unforeseen expenses. Once you have your budget, make sure to stick to it by tracking expenses and making adjustments where necessary. With a realistic budget, you can enjoy a stress-free renovation project that leaves your home looking better than ever before.
Consider How The Renovation Will Impact Your Lifestyle
Renovating your home can be exciting, but it's important to consider how the process might impact your lifestyle. While the end result will be worth it, there's no denying that home renovations often entail a certain level of disruption. You'll need to prepare yourself for the noise, dust, and mess that comes with the process, and be ready to adjust your daily routines to accommodate the work being done. Depending on the scope of the renovation, you may need to temporarily relocate to another part of the house or make alternative arrangements while construction is underway. While it may be inconvenient in the short term, keeping your eye on the prize and picturing how your new and improved living space will look can help you stay motivated throughout the process.
Research Different Materials, Contractors, And Design Options 
When it comes to tackling a home improvement project, it's important to do your research upfront to ensure you end up with your dream result. This means researching the different materials available and which ones will be the best for your specific needs. It also requires finding reliable and reputable contractors who can help bring your vision to life. Finally, you will need to explore a variety of design options to ensure you end up with something that suits your personal style and preferences. While this may sound overwhelming at first, remember that investing time in your research will pay off in the long run, resulting in a finished product that exceeds your expectations.
Create A Timeline That Outlines Each Step Of The Renovation
Renovations can be exciting, but they can also be overwhelming. Keeping track of each step in the process is essential to ensure that the project stays on track and is completed within the desired timeframe. One effective way to do this is by creating a timeline that outlines each step of the renovation and its expected completion date. From the demolition of existing structures to the installation of new fixtures and finishes, a timeline can help you stay organized and informed about the progress of your renovation. With a clear understanding of each milestone and its expected completion date, you'll be able to plan and prepare for each phase of the renovation, making the entire process smoother and more manageable.
Make Sure All Permits Are Obtained In Advance 
It's important not to get caught up in the excitement and forget about the logistics. Before any work begins, it's crucial to make sure all necessary permits are obtained in advance. Permits are put in place to ensure that the work is being done safely and up to code. Failure to obtain the appropriate permits can lead to costly fines, delays in the project, and even legal consequences. In addition to permits, it's also important to have all subcontractors hired ahead of time. Make sure to do your research and hire professionals who have a good reputation and are licensed and insured. By taking care of these important details, you will set your renovation project on the right path to success. In addition, be sure to have a solid budget in place before any work begins. Outlining the cost of each step of the renovation and having a contingency fund will help you stay on track financially throughout the process.
Renovations can be incredibly rewarding projects to take on. They can breathe new life into a space, increase its value and contribute to your satisfaction. However, it is important to keep in mind that renovation projects often come with unexpected costs as well as logistical considerations such as time frames and neighborhood requirements. Doing your due diligence ahead of time will help to minimize surprises during the project and ensure you attain high-quality results. Investing in the proper research and planning at the outset will not only comfort you throughout the project but also provide a sense of satisfaction upon its completion.