Everybody loves cucumbers! They are so crispy and tasty, and homegrown cucumbers taste even better. You can easily grow them in your garden, greenhouse or even in pots. Just choose the right variety for you and read our easy tips on growing them. Lets start by sharing some basic facts about this popular veggie…
Cucumbers are tropical vegetables and they grow in warm weather where there is lots of water. This means they are frost-tender and can be grown outside only after 2-3 weeks after the last frost date. There are two forms of cucumber plants – bush and vining. Bush varieties are perfect for small gardens and containers, but if you have enough space it is better to choose from the vining varieties because they produce fruit that is straighter with less disease.
Growing cucumbers is easy. In fact, cucumbers are the second most popular vegetable grown in the home garden, ranked right after tomatoes. Learn everything you need to know to successfully grow them…
1. Choosing The Type and Variety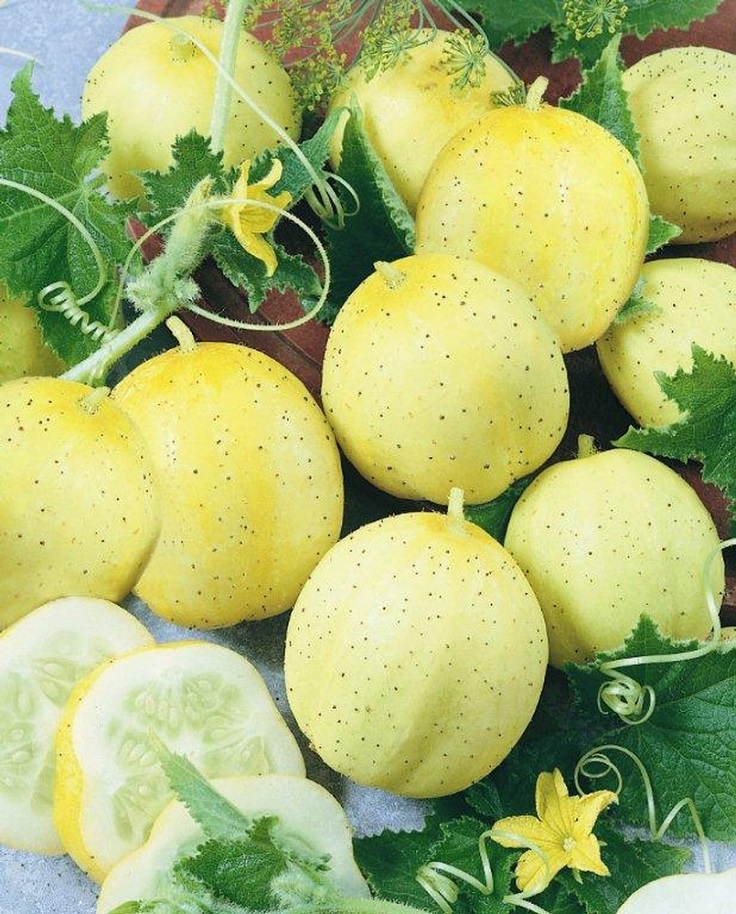 via gardeningintunewithnature.bangordailynews.com
There are two types of cucumbers – outdoors and indoors. If you have a greenhouse then it is worth growing cucumbers inside. This type of cucumbers produce long, smooth fruits similar to those sold in the supermarket. They do not need pollination, in fact you can buy all female plants. Try  F1 hybrid varieties like Cucumber 'Flamingo' which produces only female flowers. Other good varieties include 'Delizia', 'Tiffany' and 'Carmen'.
The other type of cucumbers that should be grown outside are called ridge cucumbers. Their fruit is slightly shorter with a rougher skin. You need to have both male and female plants as they need pollinating. What is fun about ridge cucumbers is that there are so many interesting varieties like white, yellow or even ball shaped cucumbers like 'Sunsweet', 'Crystal Apple' and 'Long White'. If you want regular ridge cucumbers try 'Burpless Tasty Green', 'Green Fingers' or 'Masterpiece'