With Spring coming soon, it's time to think about which flowers and shrubs to plant in our garden now so that we can later enjoy their colorful bloom. When it comes to this, we have plenty of choices, and it can be really hard to pick just a few.
This article presents you with ten beautiful plants that can be planted in small containers. This way, you can place them wherever you want around the garden.
Plus, some of these flowers and shrubs are magnets for butterflies and hummingbirds – isn't it wonderful?
1. Camellia 'Italiana'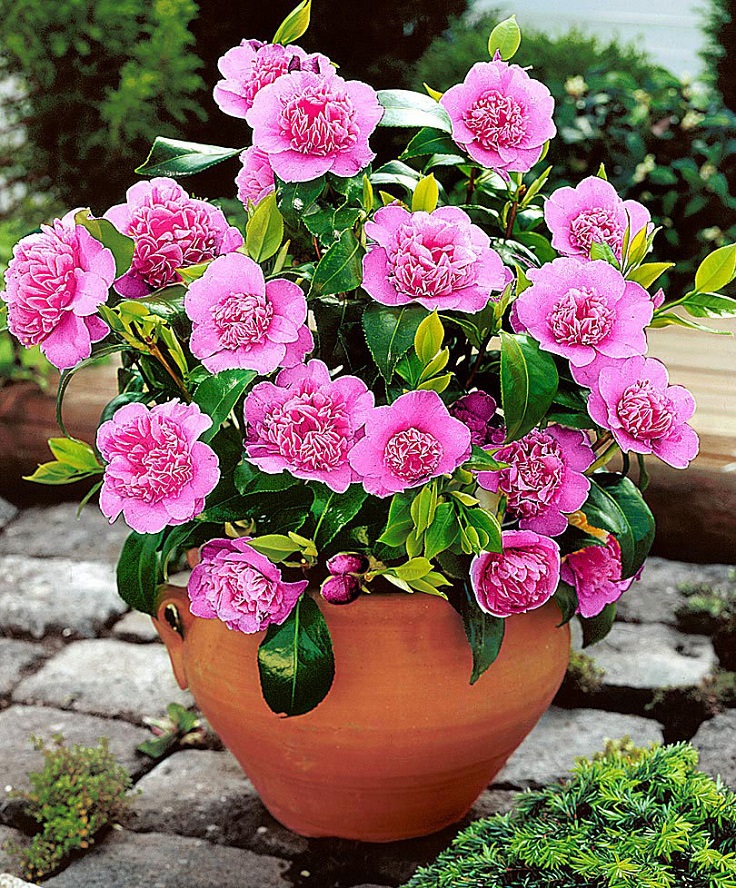 via bakker.com
To grow and bloom better, it's best if you plant the beautiful camellia in partial shade, in a place where it will be protected from the hot afternoon sun and strong winds.They require well-drained soil, especially when it comes to watering.
There are more than 3.000 camellias that you can choose from, and each comes in different color, shape, and size.
2. Miniature Roses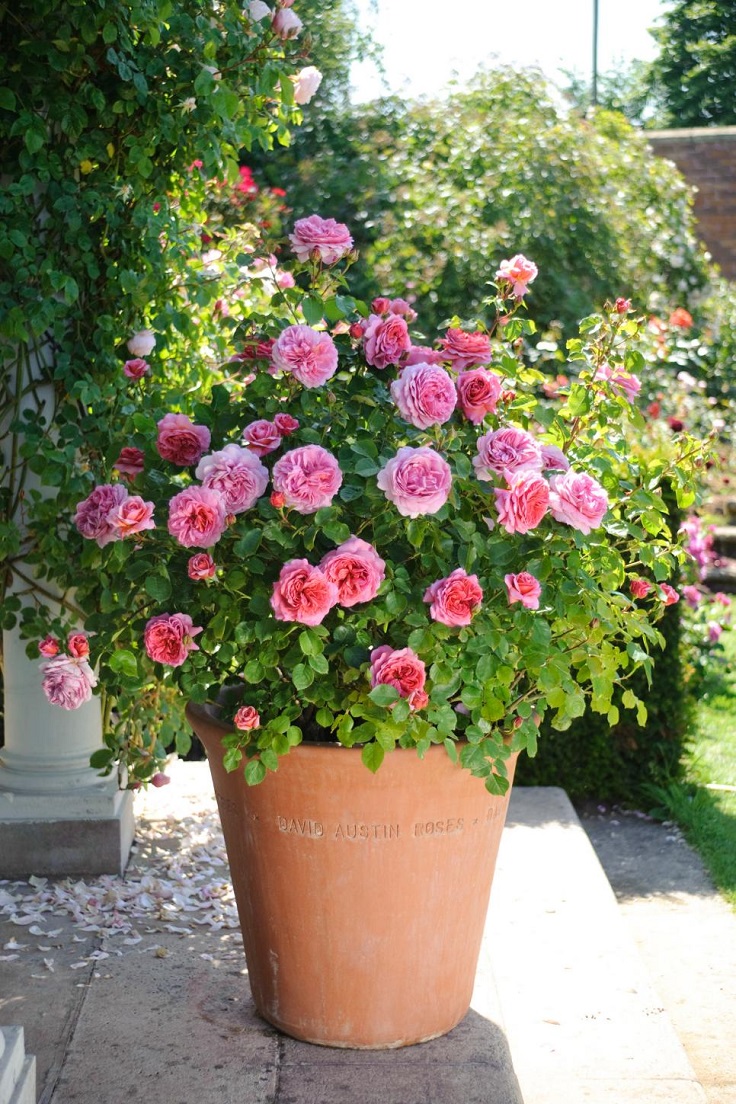 via hgtv.com
Roses are such a classic, and we cannot resist them, no matter their color or size. When it comes to miniature roses, they need at least five or six hours of direct sunlight. They have delicate roots that require plenty of watering and well-drained soil. Expect their blooming to happen in spring, and their blooms last for weeks.
3. Gardenia Jasminoides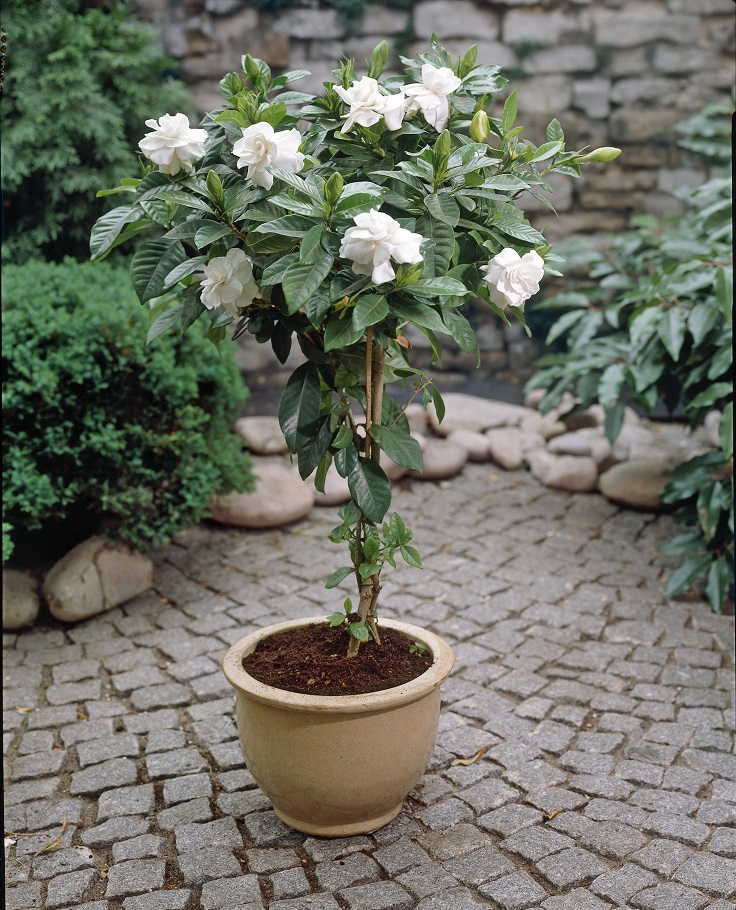 Gardenia plants need full sun and partial shade if they're planted in a very hot area. They want their soil to be moist but never soggy. The most important thing about the gardenia is that the right temperature is necessary for the plant to bloom – the ideal temperature ranges would be 65 to 70° during the day and 60° to 62° at night.
4. Buddleia Blue Chip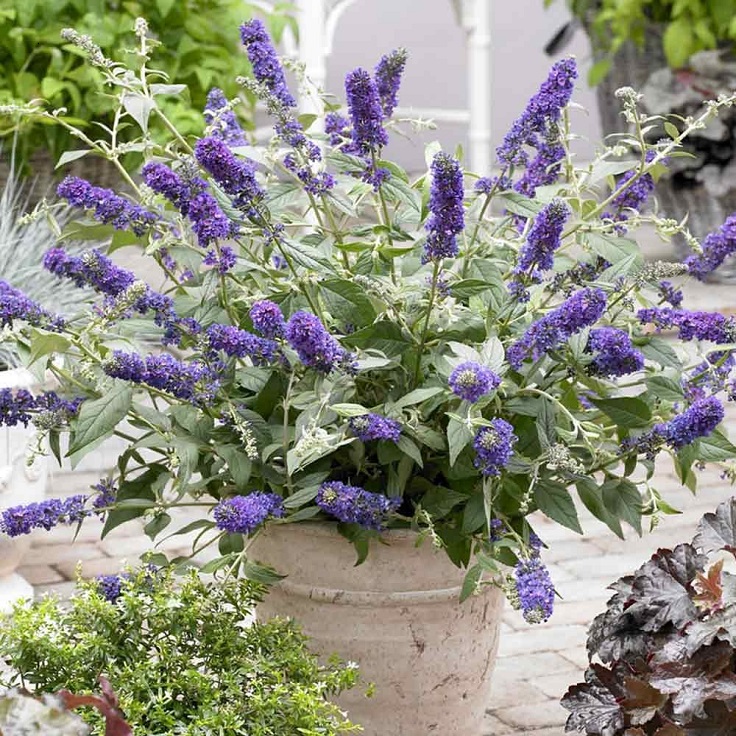 via jparkers.co.uk
The buddleia needs to be planted in late spring, and they also need warm, alkaline oil. Make sure to plant them in a sunny position on well-drained soil as well. The buddleia blooms in August, and what you're going to love about this plant, besides being so delicate and beautiful, is that it attracts butterflies and moths.
5. Busy Lizzies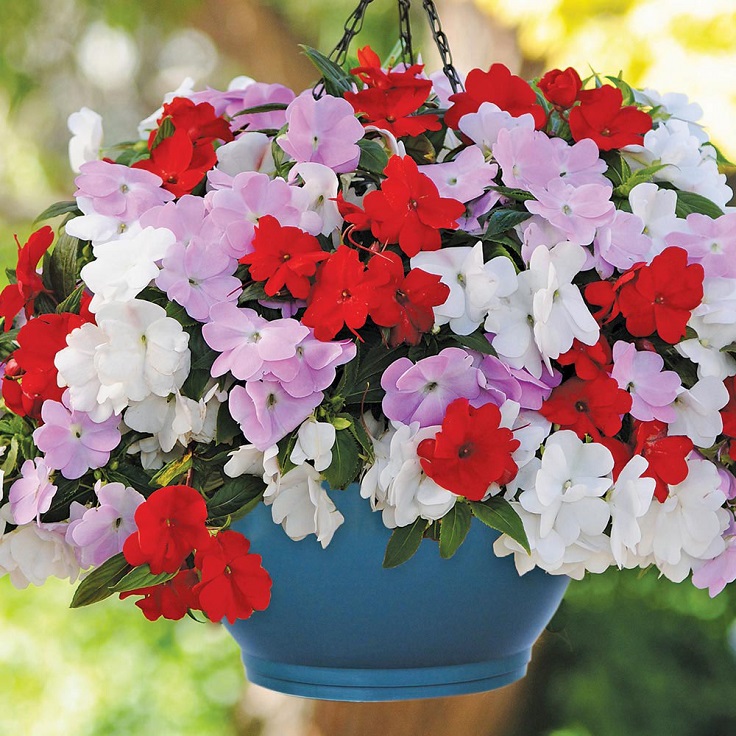 via vanmeuwen.com
Impatiens, or also known as Busy Lizzie, need to be planted in hummus-rich and well-drained soil. They also want to be protected from strong winds and to be planted in the shade. The Busy Lizzies require regular watering, but it's important to keep them moist and not wet. Of course, be careful not to over-water them because that can lead to the plant's fungal diseases.
6. Skimmia Japonica 'Magic-Marlot.'
via plantsam.com
The Skimmia is an evergreen shrub that prefers locations in partial shade and just a little of direct sun; moist and well-drained soil rich in organic matter. Skimmia plants are generally low maintenance, and they're considered forest dwellers. Use an insecticidal soap or  sharp spray of water to blast away unwanted insects.
7. Chrysanthemum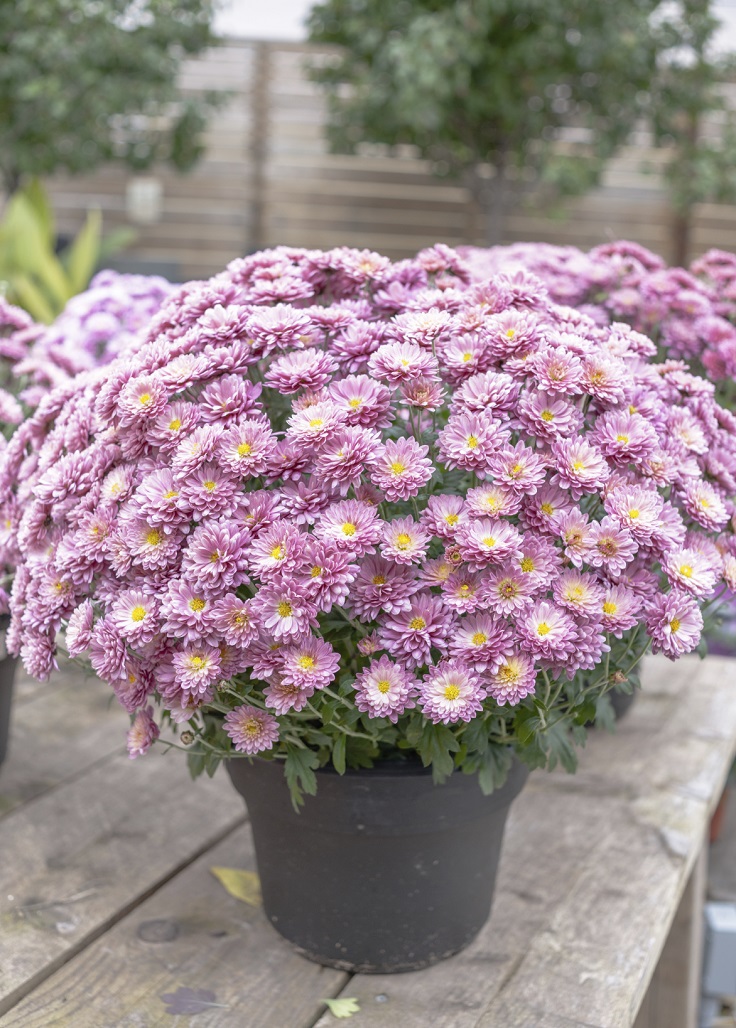 To get the best out of these pretty flowers, make sure to plant the Chrysanthemums in a place where they can get plenty of sunshine. To maximize the flowering and avoid over-flowering, it's important to divide the flowers every three to five years, feed them with a well-balanced, all-purpose fertilizer, and give them the needed moist.
8. Nemesia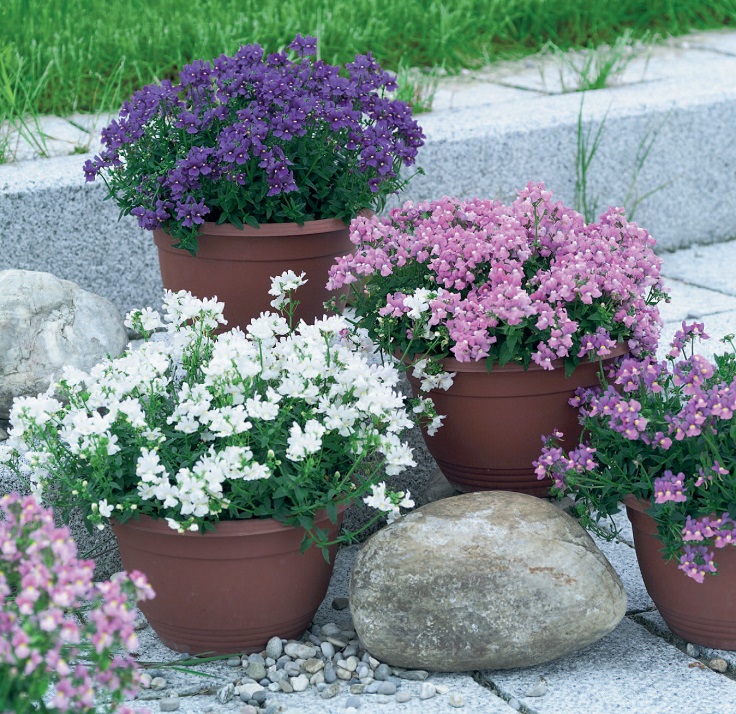 via tried-and-true.com
The Nemesia needs soil rich in organic matter; it is moist and well-drained at the same time. They need a full sun location, and you should be careful when watering – the Nemesia likes water, but if you over-water, it can lead to stem rot. This small bedding plant will certainly make your garden one of your favorite places on Earth!
9. Azalea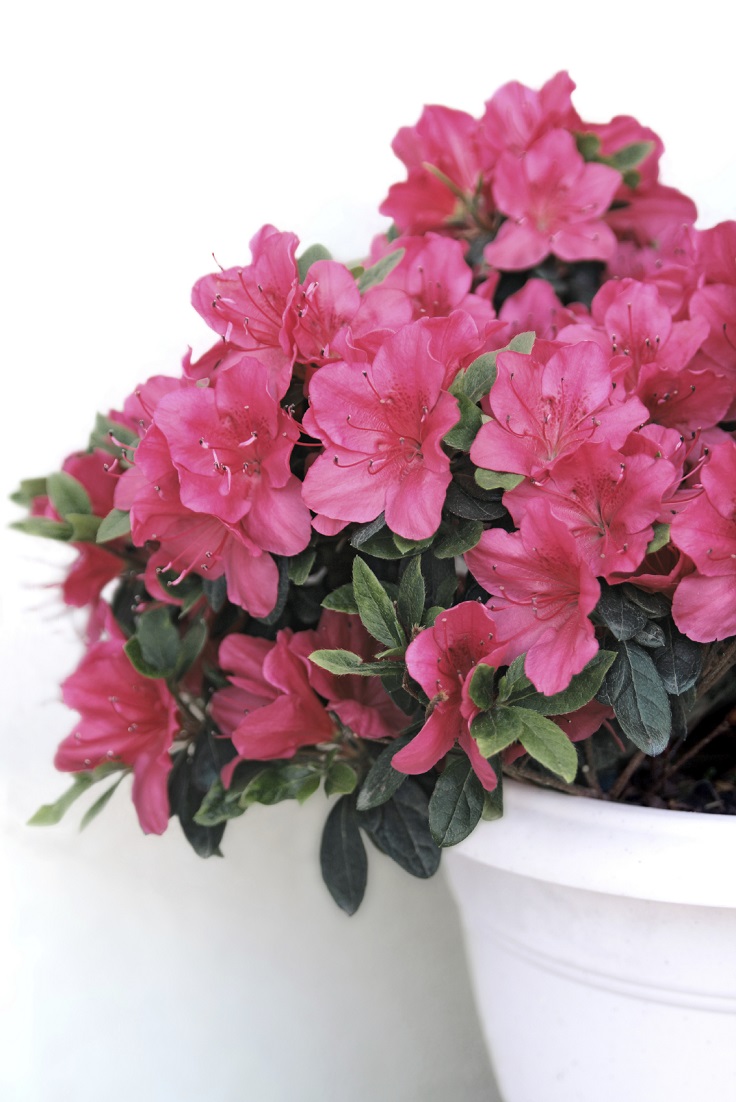 .
The Azalea plant is also known as "The Royalty of the Garden" thanks to its beautiful look. Make sure to plant the Azalea in well-drained and hummus-rich soil. You also need to mulch them well because, if not, shallow-rooted azaleas tend to dry quickly. The gorgeous Azalea doesn't require any fertilizers.
10. Lavatera x clementii 'Barnsley Baby'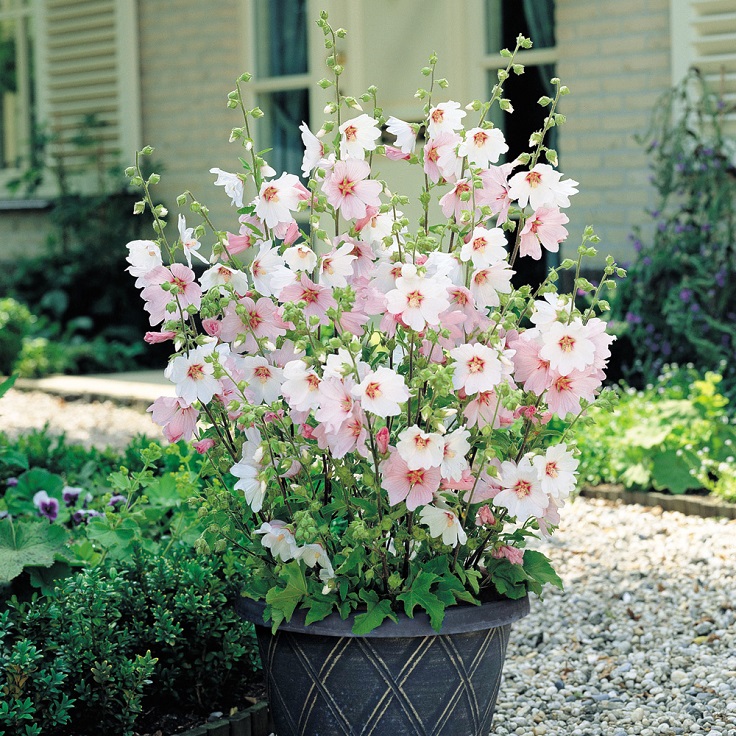 It's best to plant the beautiful Lavatera after the last frost in spring; otherwise, if you plant it sooner than you should, the plant won't be able to survive the frost. Lavatera is a drought-tolerant plant, but it is recommended to water it during hot and dry periods. These wonderful flowers are magnets for butterflies and hummingbirds!