With Spring coming soon, it's time to think about which flowers and shrubs to plant in our garden now, so that we can later enjoy their colorful bloom. When it comes to this, we have plenty of choice and it can be really hard to pick just few.
In this article, we are presenting you ten beautiful plants that can be planted in small containers. This way you can place them wherever you want around the garden.
Plus, some of these flowers and shrubs are magnets for butterflies and hummingbirds – isn't it wonderful?
1. Camellia 'Italiana'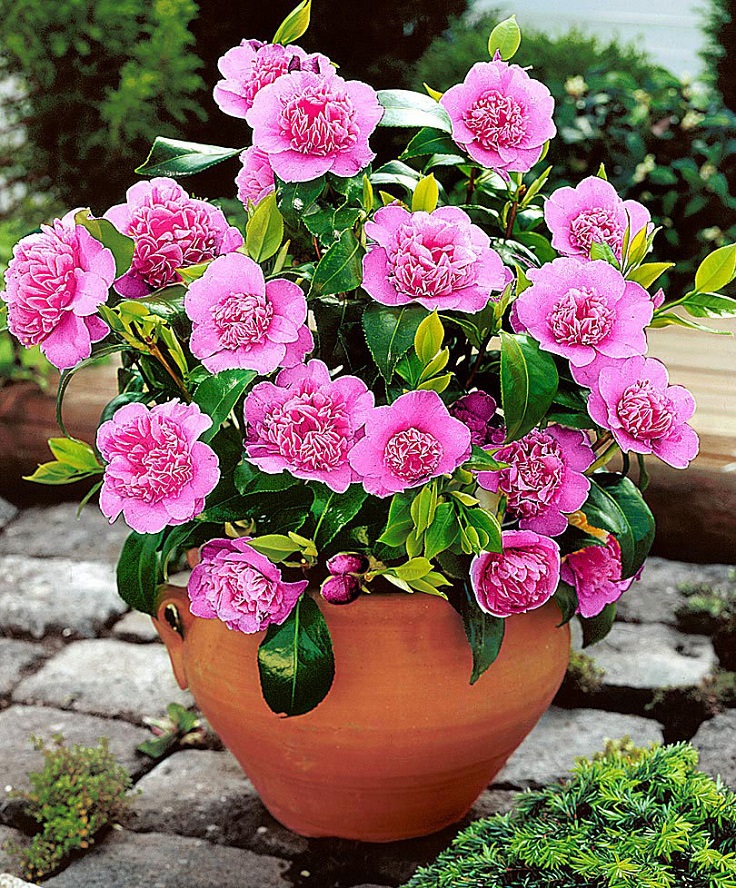 via bakker.com
In order to grow and bloom better, it's best if you plant the beautiful camellia in partial shade, in a place where it will be protected from the hot afternoon sun and strong winds.They require well-drained soil, especially when it comes to watering.
There are more than 3.000 camellias that you can choose and each comes in different color, shape and size.