Spring and the garden are such a dreamy combination because what you plant now will make your yard and balcony beautiful in summer.
It's a joy to see the garden wake up after winter. The highlights for this Spring are the spring bulbs, tree blossoms, and flowering shrubs. So if you want a lovely garden this summer, now is the time to prepare it.
When we think of spring, the first thing on our mind is flowers, lots and lots of colorful, wonderful, and lovely flowers. So, now, before the sun is up in the sky, get ready for a gorgeous garden. Spring is also the busiest time in the garden, so try to get ahead before the weeds start growing.
Even if you live in an apartment in the middle of an urban canyon, don't despair – you can still have a garden. It just takes a little creativity to find and use windowsills, rooftops, balconies, and community gardens to grow lush vegetables, flowers, and herbs. And to be honest, having a garden is not an easy task; it demands time, work, and care.
Spring is the perfect time to sow seeds, indoors and outside, and make weeded a priority. But let's start with the most important thing – choosing the plants and bulbs suitable for planting in spring. Here are our TOP 10 Plants and Bulbs for Planting in Spring – feel free to add your favorites in the comments below.
Lilac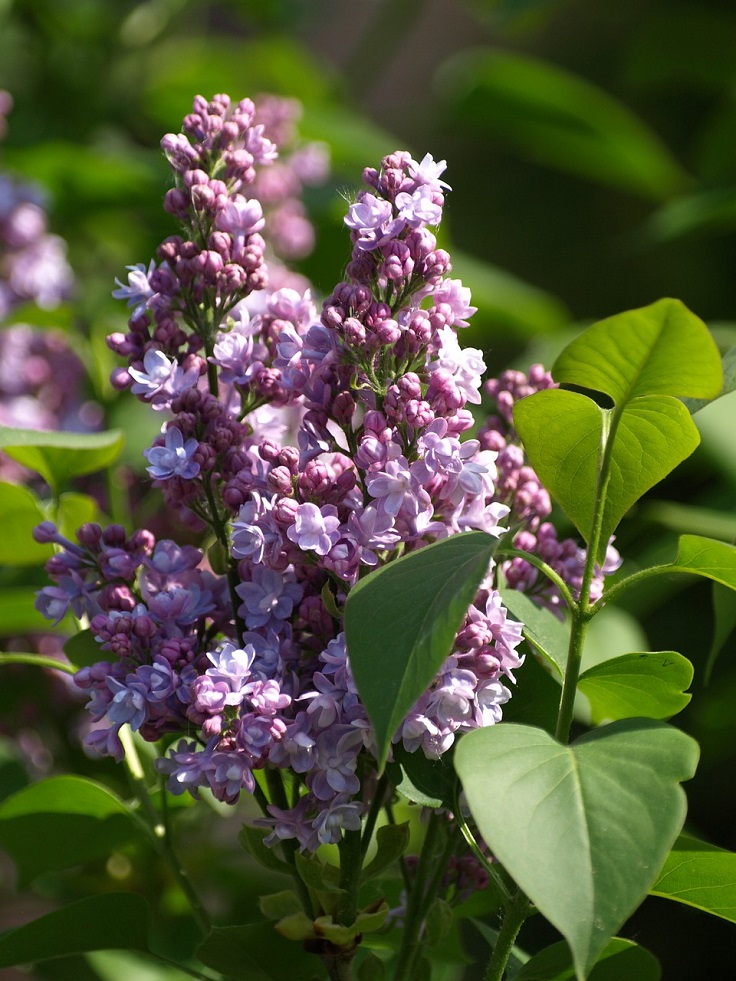 With its sweet fragrance and beautiful flowers, lilac is one of the most popular garden plants. And it is one of the plants that should be planted in spring, so if you want to have one in your backyard, now is the time to choose a variety you like and plant it. They come in different shapes, sizes, and colors.
Cannas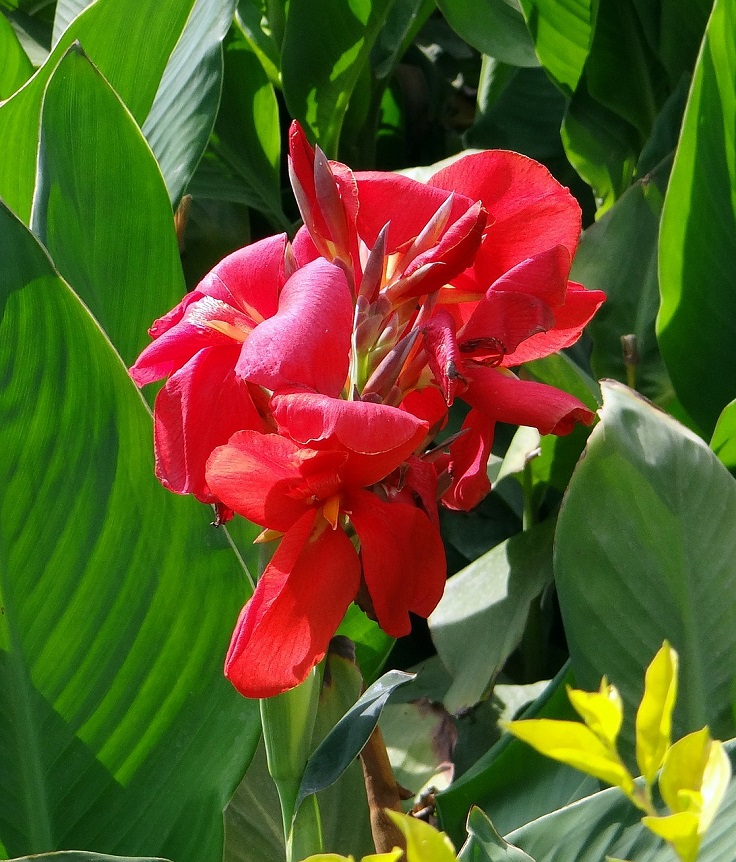 Large-leaved green, bronze, or striped plants featuring orange, yellow, white, red, or pink flowers bloom mid-summer through the first frost. Cannas are great plants to use in a tropical garden because of their foliage and color.
Gladiolus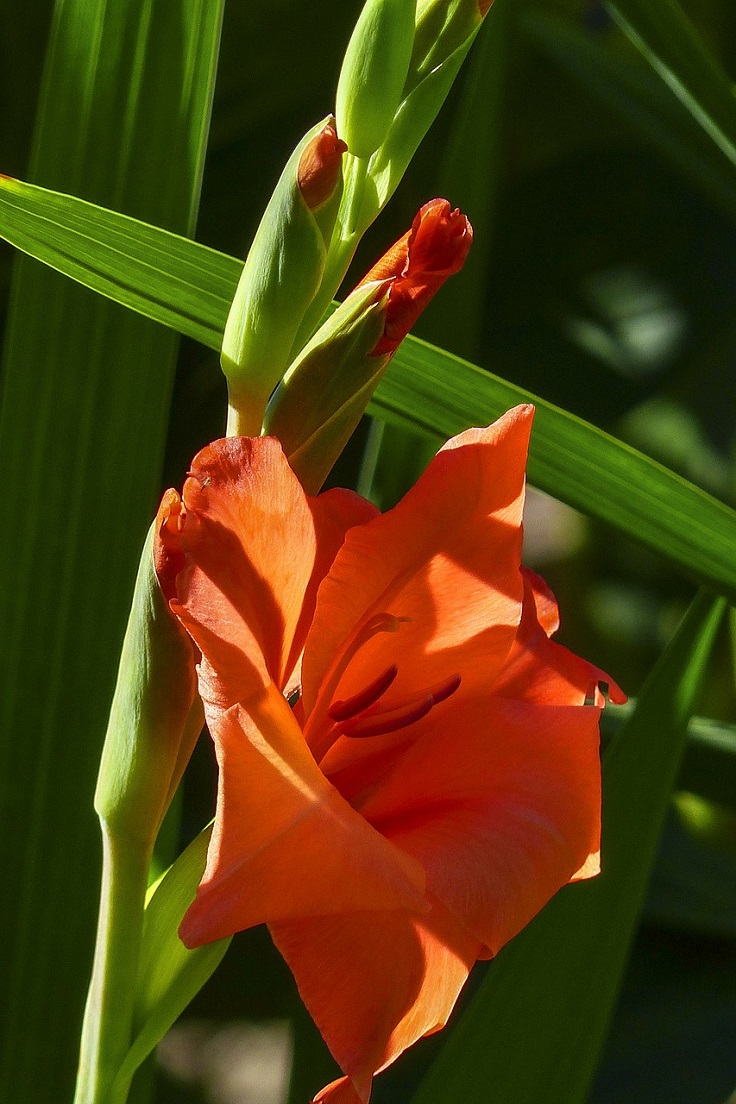 This is a perennial favored for its beautiful, showy flowers. Its flowers grow on tall spikes and are often found along the pathways. It is a gorgeous flower, and you can get it in different colors.
Begonias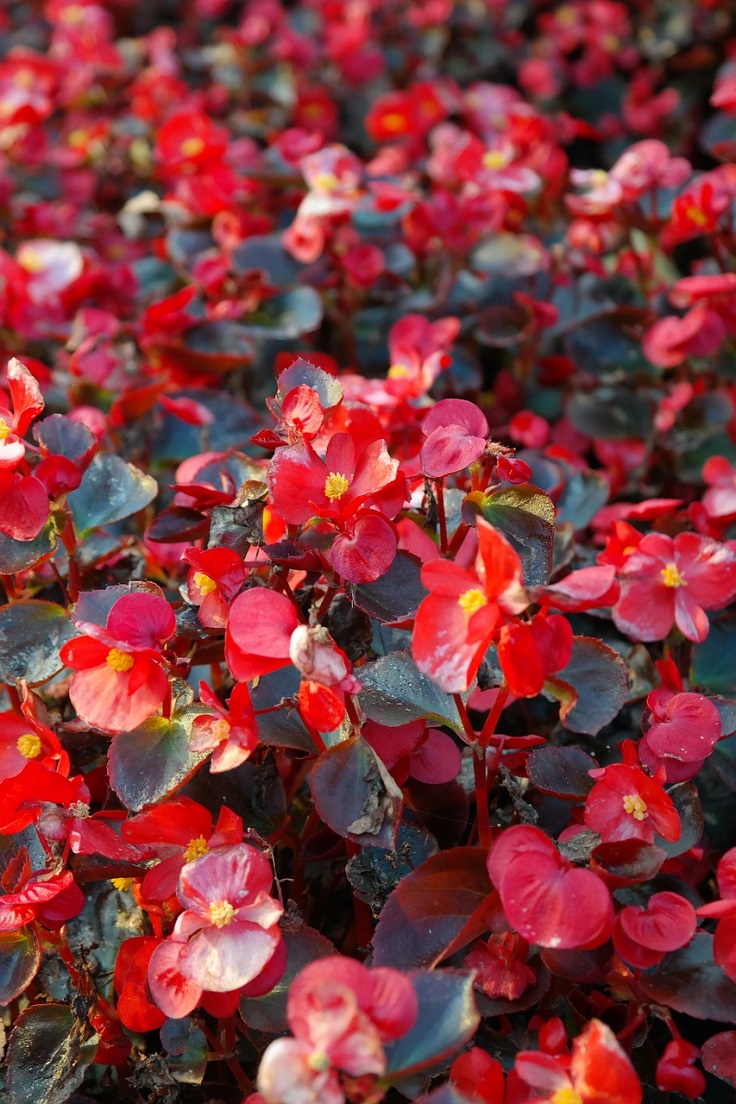 Boasting large flowers in bright colors such as orange, red, yellow, and pink, Begonias are the perfect flower to add to your garden and make it stunning in summer.
Calla Lilies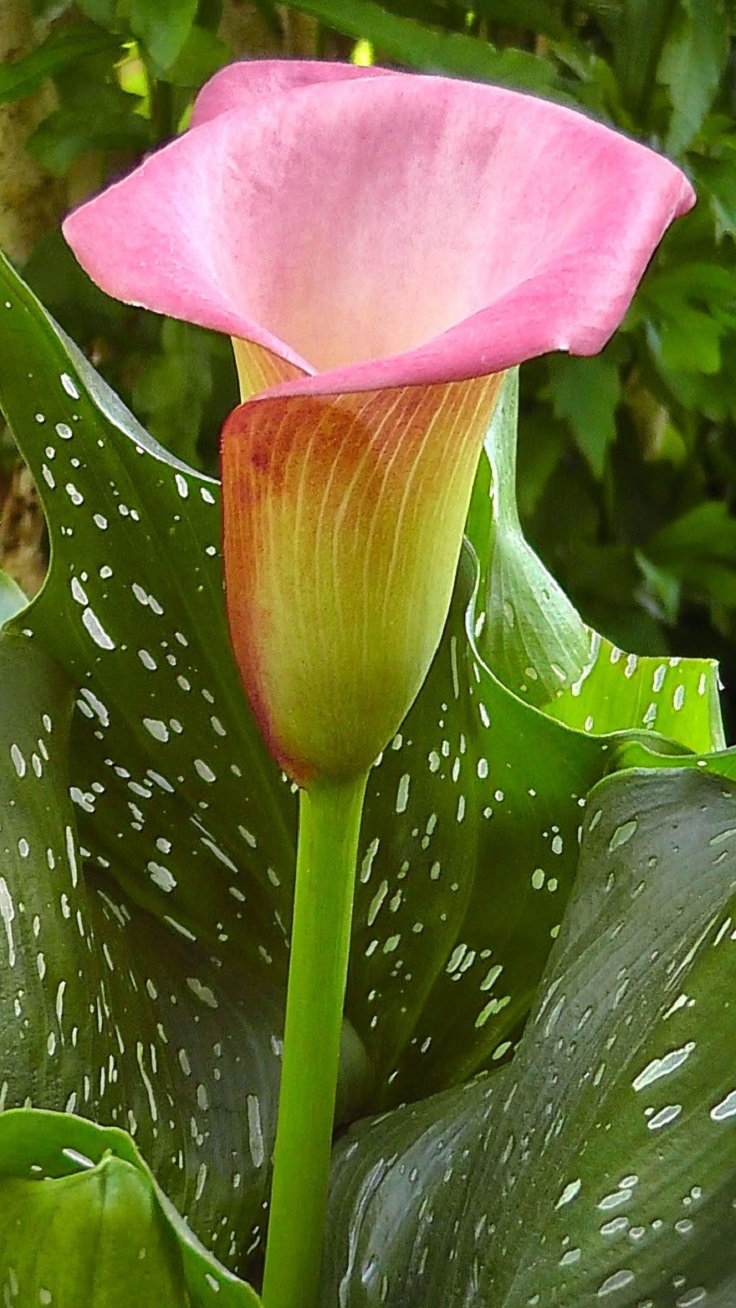 Charming, trumpet-shaped flowers blooming in white, yellow, pink, or red.  Known for their delightful aroma and lovely look, these distinct flowers bloom all summer long.
Dahlia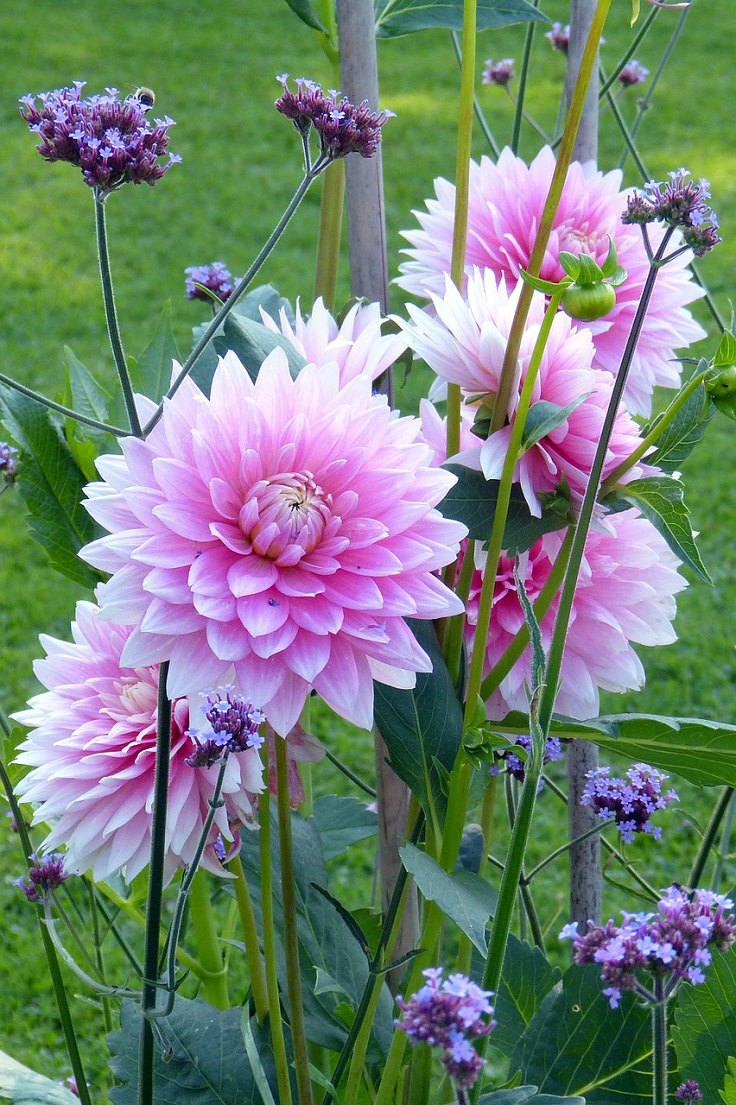 Dahlias are one of the most versatile bulbs for the summer garden. They appreciate a spot with full sun and moist but well-drained soil.
Oriental Lilly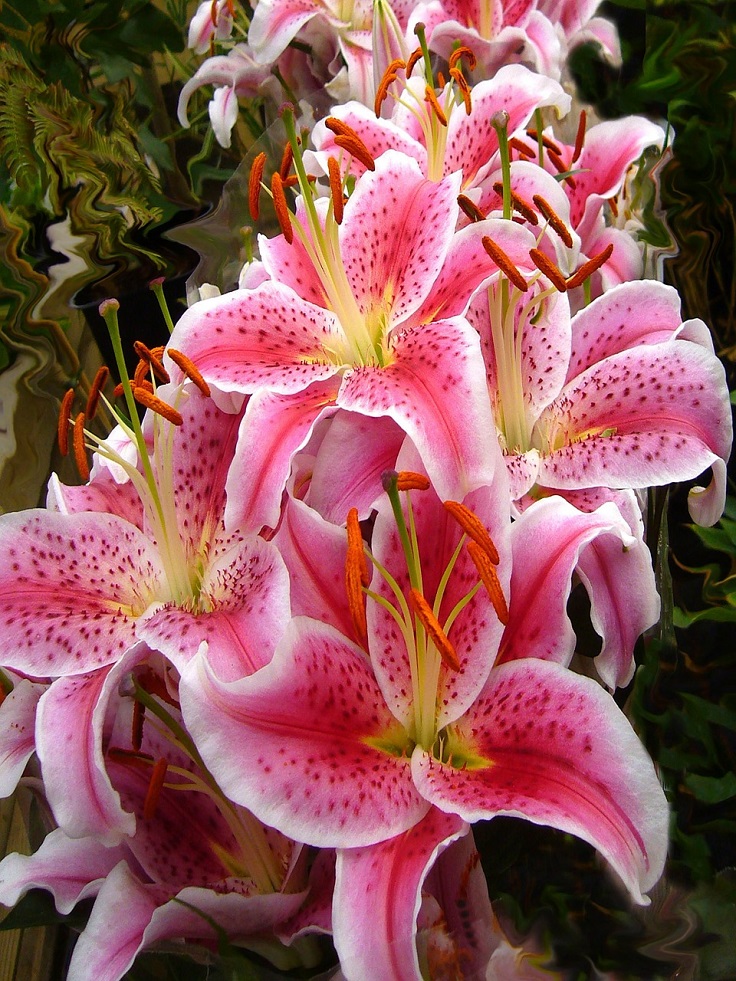 Oriental lilies are the most dramatic lilies. They bear large, star-shaped flowers in shades of white, yellow, crimson, and pink. These blooms are ideal for your summer garden.
Sunflowers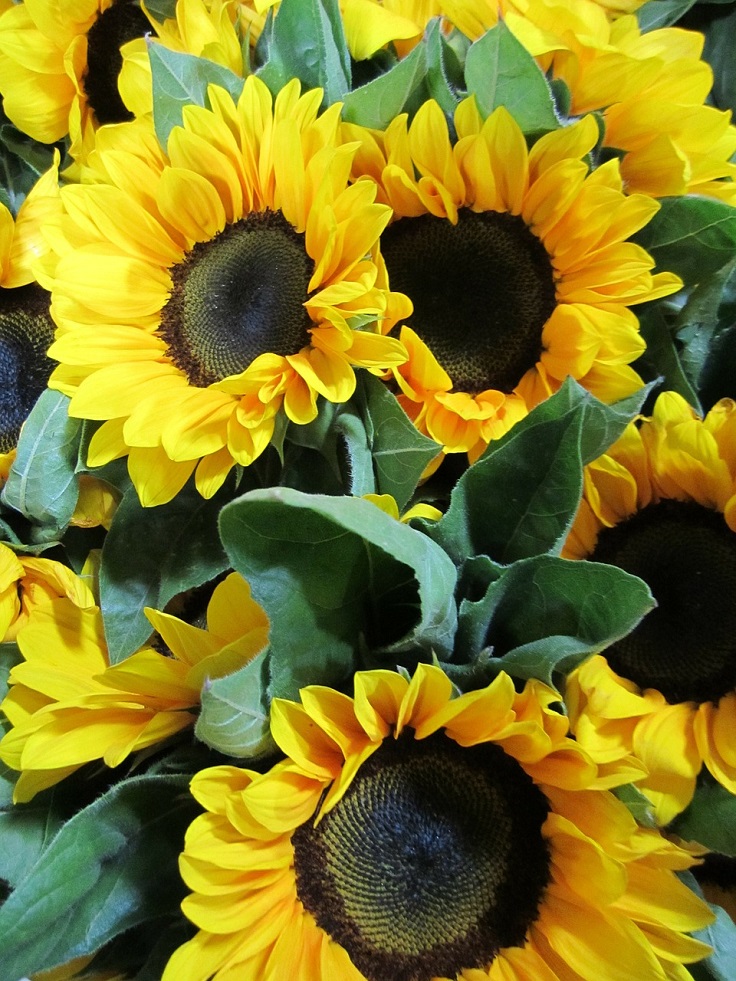 Sunflowers are beautiful perennials that will add height and color to every garden. They also attract birds and butterflies. You can sow them indoors or directly in your garden. Try planting sunflowers with chives to deter aphids.
Petunia
Petunias are must-have flowers for summer. With their beautiful colors, they make every garden or balcony look fabulous. If you are a fan of petunias, have in mind that April is the last month to show them to have good-sized plants in summer.
Herbs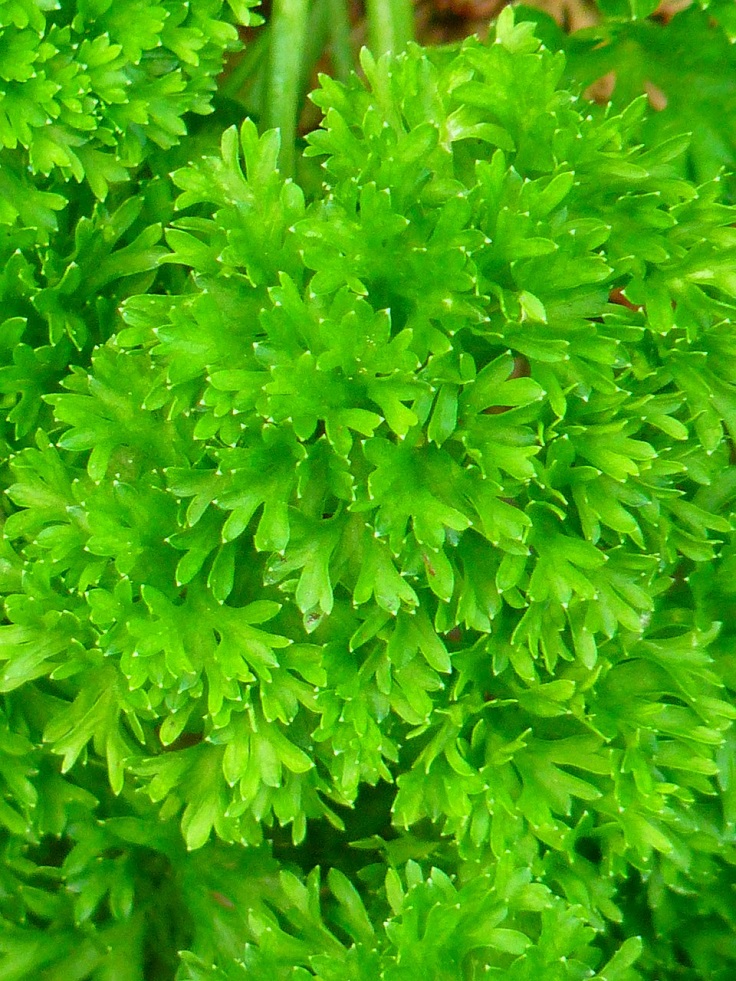 There are many herbs you can plant in spring. However, they thrive just fine in colder temperatures; we recommend soaking the seeds overnight and planting them in raised garden beds. This will help germination. Some of the best herbs to plant in spring are dill, cilantro, parsley, chervil, and chives.