There are plenty of options when it comes to creating a garden. The best way is to experiment with flowers, and we all know that they are why every garden can look like the most beautiful place on Earth.
If you were wondering what type of flowers you can use for your garden bed, scroll along to read more. The choice you have is huge, which makes it difficult to choose just ten flowers.
However, we picked our favorite, and we hope you will like them too, especially because they are all very easy to take care of!
1. Zinnia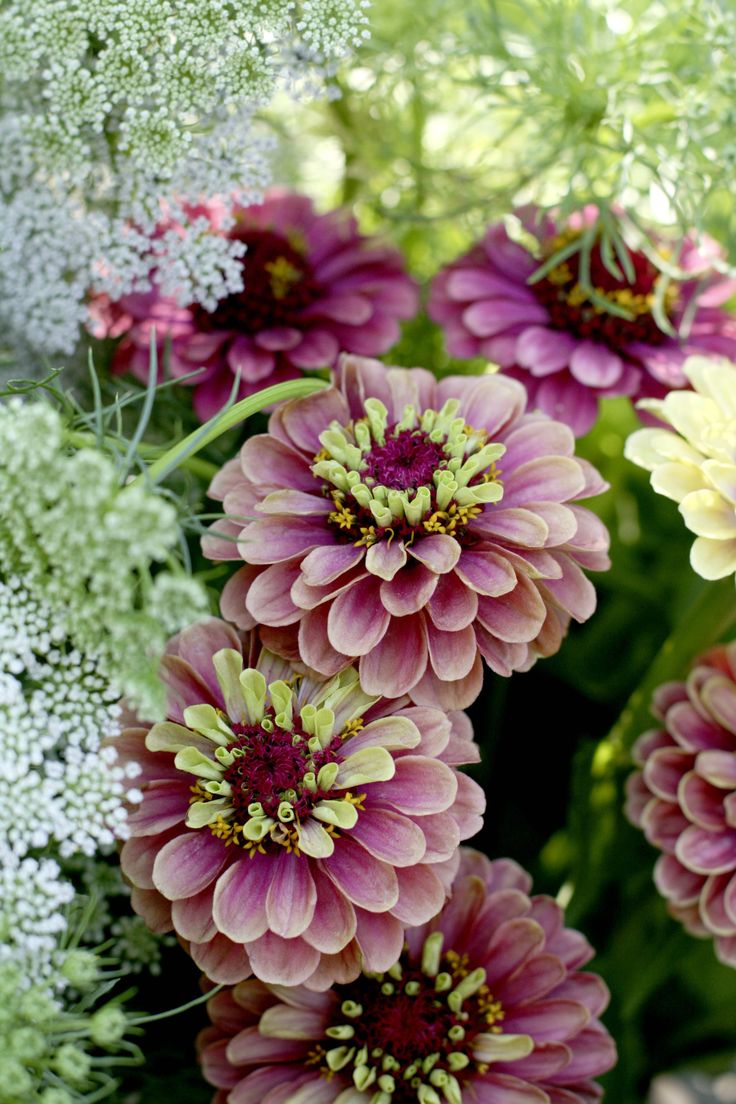 The beautiful flowers of zinnia are native to Mexico and the southwestern parts of the USA. It is definitely one of the gorgeous ornamental flowers you get, and they come in different colors, so you can get these according to your taste – pink, red, purple, white, or you can even find them multicolored.
The zinnias bloom from mid-summer up until the first frost. Depending on the climate, it can be cultivated either as perennial or annual.
2. Catmint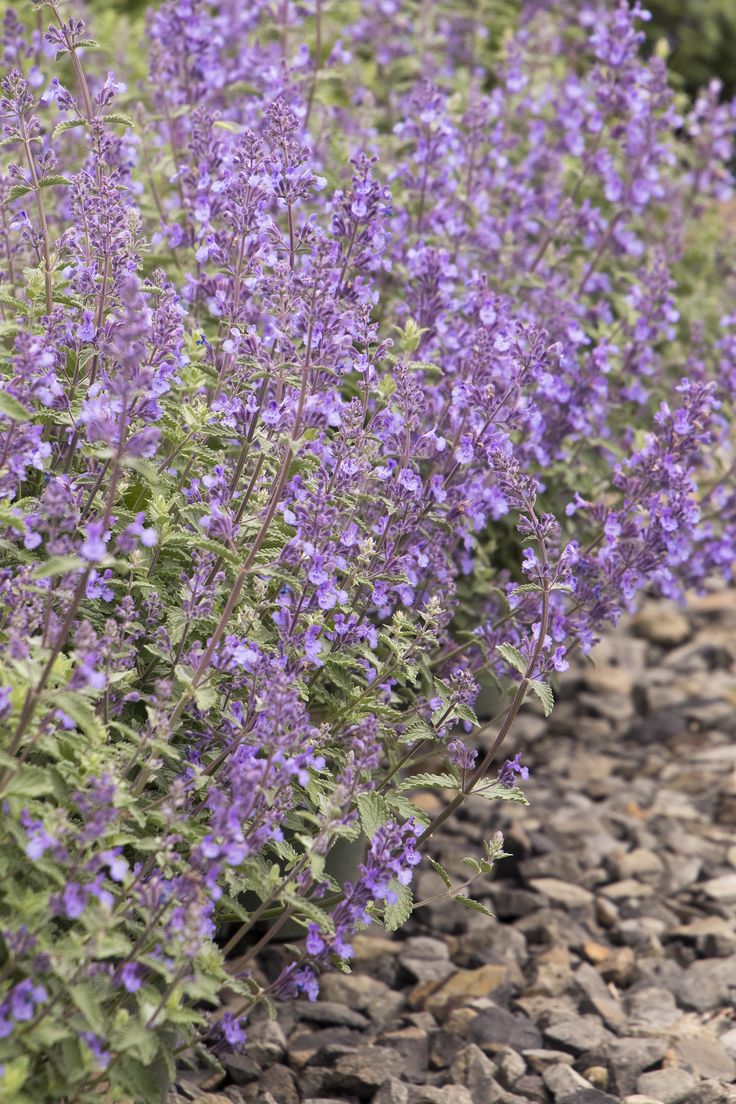 via monrovia.com
The catmint is a herbal plant that got its name connected to cats because they benefit from the health properties that the catmint has – however, cats aren't the only ones that can benefit, since the plant can help in stress release and stomach issues, to name few (we don't recommend using it this way, it's best to consult a doctor for any advice!). Besides these properties, the catmint looks really beautiful with the scented purple-blue flowers. However, keeping it in a garden bed will attract cats, so make sure to plant it somewhere forward.
3. Coreopsis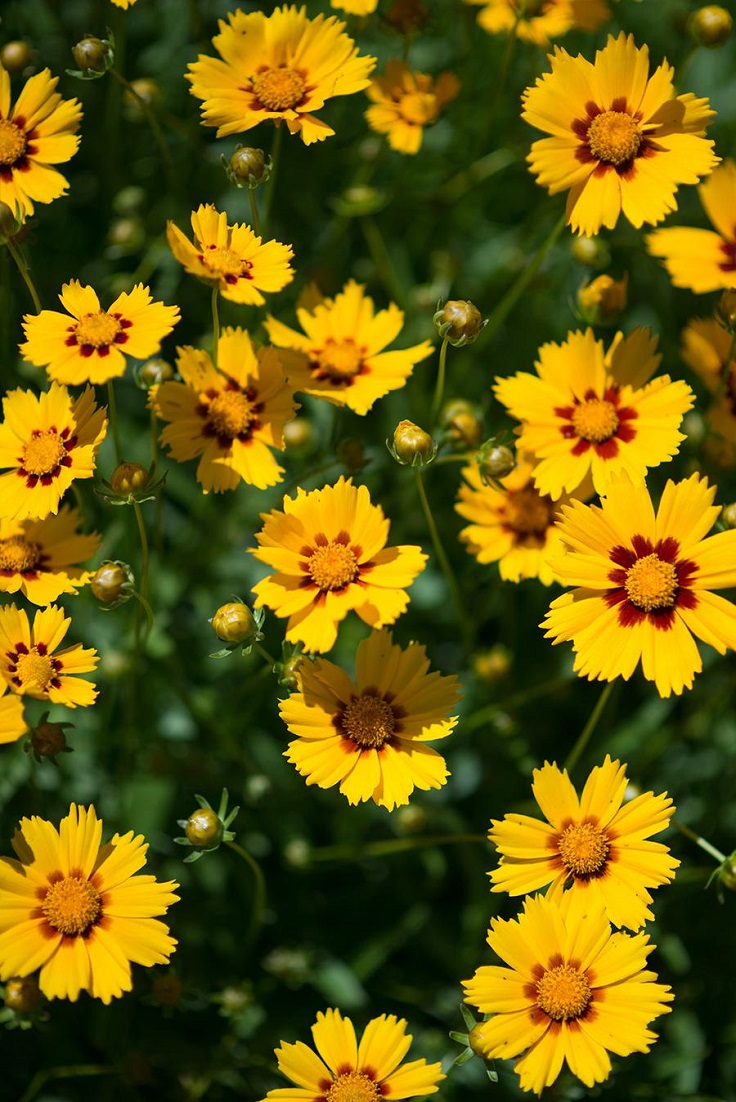 via superseeds.com
The coreopsis flowers are also known as 'thickened, and they will make any garden full with good vibes thanks to their joyous color – yellow. Most of the coreopsis species grow 2 – 3 feet tall, and they can easily be grown from seeds. The coreopsis doesn't want waterlogged soil, as, after the flowering period, the flowers become drought-tolerant. Did you know that in the language of flowers, coreopsis flowers mean "always cheerful"?
4. Forget-Me-Nots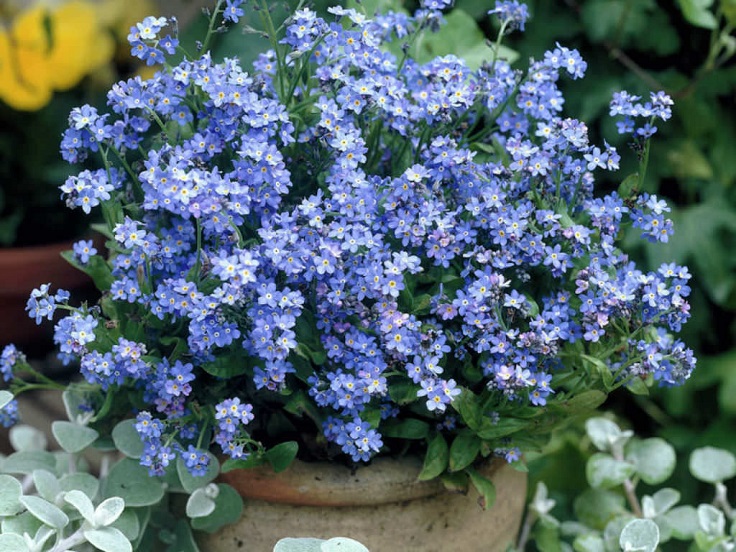 via worldoffloweringplants.com
The forget-me-nots are a five-petaled plant with tiny, blue flowers that bloom all the way from May to October. It's easy to take care of them; there are just a few simple things to do – first of all, you should know that these are likely to spread, as they are free seeding specimens. Forget-me-nots also love shady and damp areas with high humidity and moisture. They need fertilizing just once or twice a year, once in spring and once in autumn.
5. Begonia
Begonias are known for their glamorous, big flower petals and ornamental leaves. The annual begonia is also known as wax begonia or bedding begonia. It needs full sun to the partial shade planting site, which depends on the climate where you live – in the summers are extremely hot, plant it somewhere where it is shadier. The begonia also wants well-drained soil that will be kept moist. Place pebbles around it to provide humidity.
6. 

Snapdragons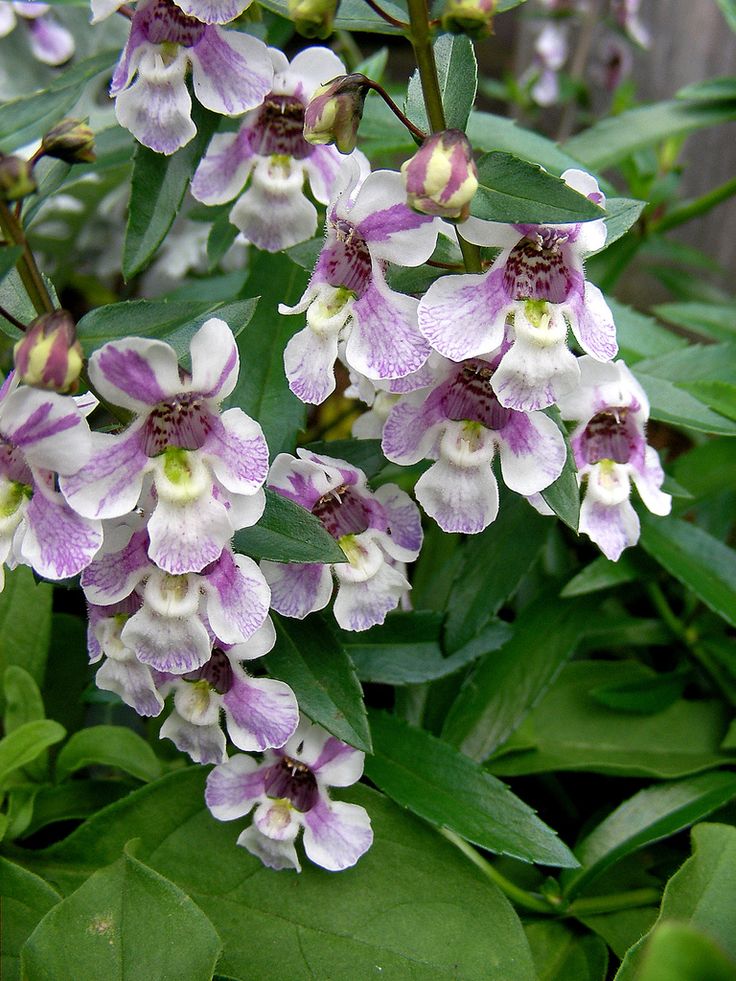 The snapdragon flower comes in many varieties, so you will find dwarf, intermediate and tall flowering stems, so their height can reach from just 6 inches up to 3 feet. You should plant the snapdragon in late winter, in well-drained soil, where it can get plenty of sunshine! They should be watered near the crown of the plant and make sure not to overwater it. Once it is properly taken care of, it will award you with beautiful blooming.
7. Penstemon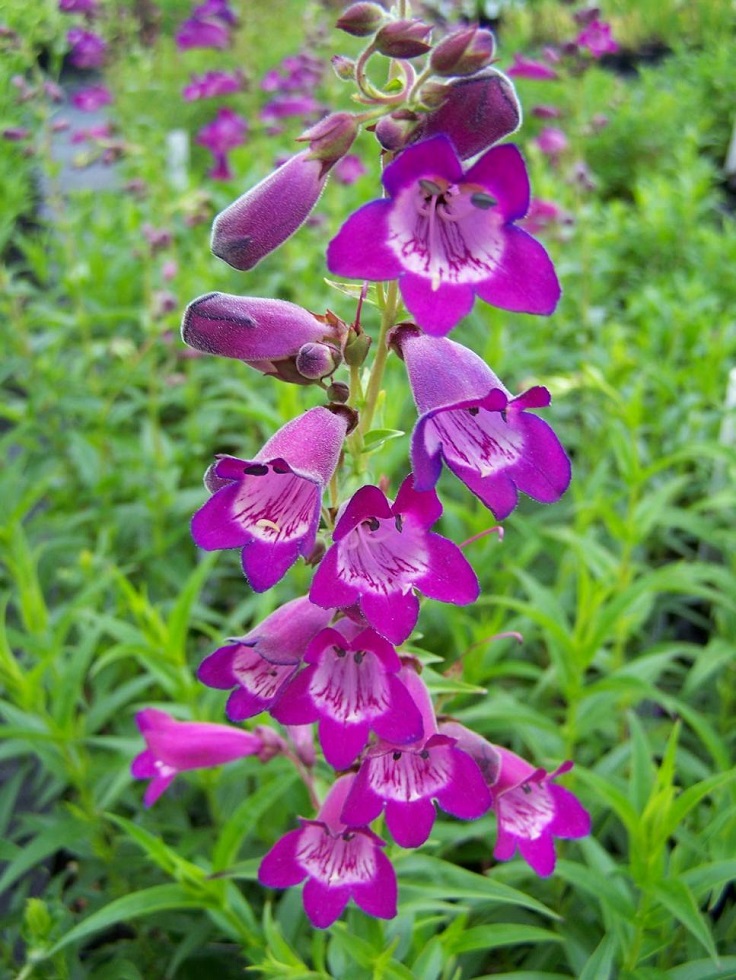 Penstemon comes in more varieties, of which the perennial penstemon beardtongue is most commonly found among gardens. The flowers come in few colors, including pink, red, white, and lavender. It needs full sun and well-drained soil. Right before the establishment, water the flowers once a week, and after that,t they become drought tolerant so that you can reduce the watering. Penstemons attract bees and butterflies, but mostly hummingbirds.
8. Marigolds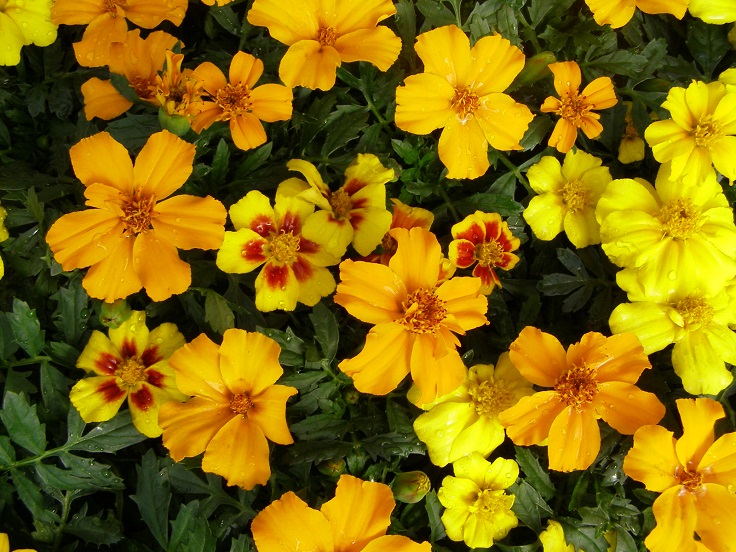 Marigolds can be found in four varieties – African, French, triploid, and single. You can either buy them as grown plants or grow your own from seeds, which most likely will cost you less. Like many flowers, the marigolds need plenty of sunshine and warm weather to thrive, so make sure to give them the right planting position with dry or moist soil. You can give them water-soluble fertilizer once a month, but this is not necessary.
9. Pansies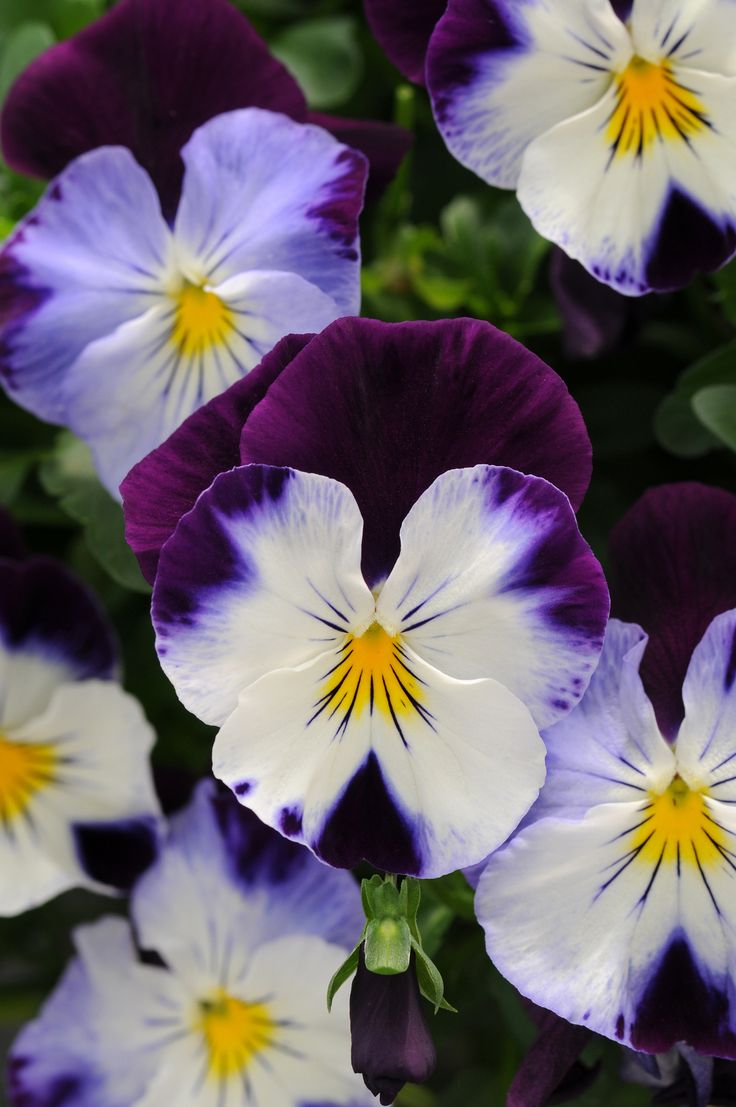 via hgtv.com
Even though pansies are perennials, they can be treated as both annuals or biennials. They need moist soil for ventilation and should be planted in full to partial sun planting sites. They prefer cooler climates and would love to be watered once a week, especially if it's hot outside. Depending on the variety you choose, some pansies can have such a wonderful scent that is especially strong in the mornings or dusks. In the language of flowers, pansies represent the thoughts of lovers.
10. Cosmos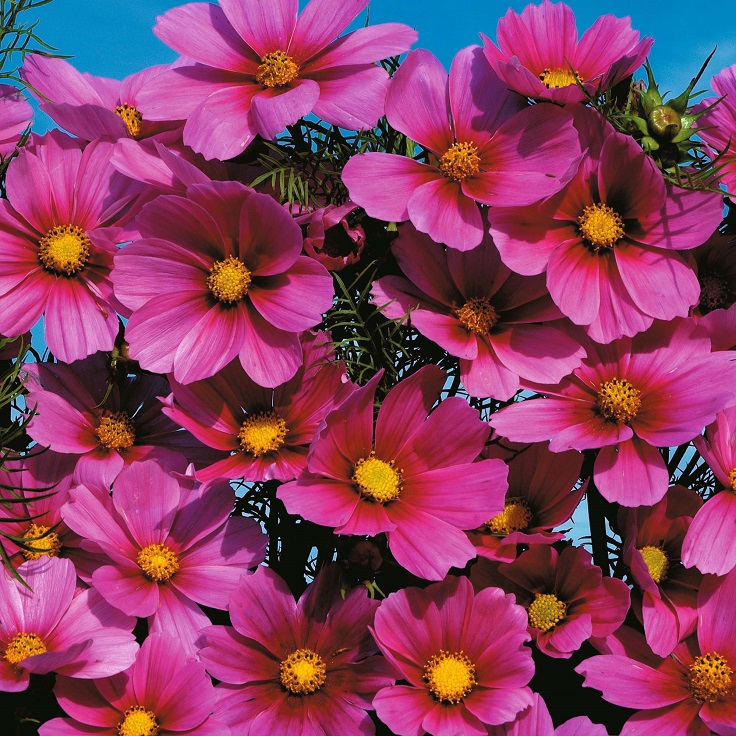 via thompson-morgan.com
Cosmos are herbaceous perennials that are big fans of sunlight, so make sure to give them as plenty as possible. These pretty flowers with big petals aren't afraid of the hot weather; in fact – they become drought resistant after the establishment. Cosmos flowers are easy to plant and take care of, as they can thrive in poor soil conditions and are self-seeding. They also attract bees, butterflies, and hummingbirds, so don't you love them?