The best thing about flowers is there will always be something that you will like, no matter how picky your taste can be. Flowers come in different size, shape and colors and in this article we decided to share ten blue beauties with you – these flowers will certainly make your garden a blue paradise.
So, if you're a lover of the color blue, scroll along to see which flowers we chose. There are easy-to-grow flowers for the beginners, and few a little bit challenging for the experienced gardeners.
Let us know which one you liked the most!
1. Blue Delphiniums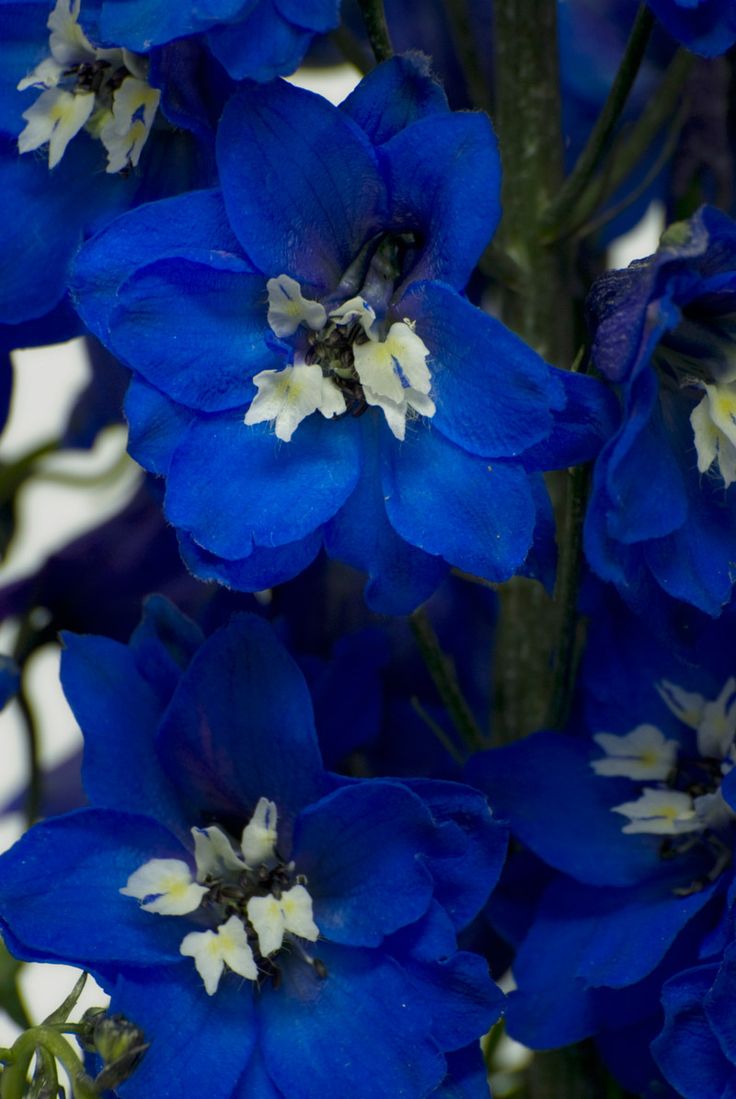 Delphiniums grow on tall spikes with clusters of blue blossoms (they do come in other colors) and there come in more than 400 species. They need plenty of sun and compost – rich, well – drained soil.
These blue beauties have their own nickname – 'Queen of the Border', and it's easy to see why. But, because they're tall flowers make sure to plant them somewhere behind or else they will overshadow the rest of the plants. Delphiniums are toxic, so make sure to keep pets and children away!