Aluminum foil can be used for many other things except for the kitchen needs we all know about. Actually, this foil can be handy for fixing and organizing little things in the house.
There are many uses, starting with using the foil to prevent bananas from getting brown too quickly or using it to sharpen your scissors. It makes our life more practical because it helps us deal with things that at first sight look like something hard to deal with.
So, not only the aluminum foil has many benefits, but the great thing about it is that it is also cheap to buy, and you can find it everywhere. You should read these tips to help you out when you find yourself in a situation where the foil is the easiest way to handle something.
You can find many tips and tricks about it, but here you'll read ten of them, which are needed the most in our everyday lives.
1. Friend Of The Bananas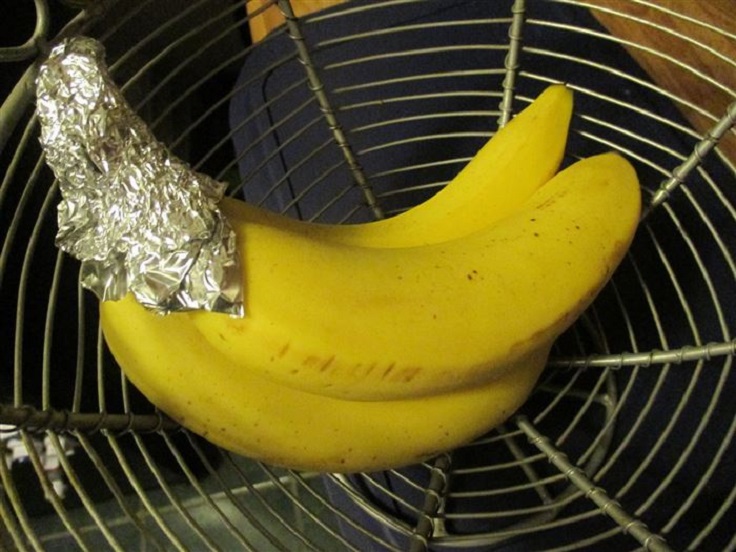 via pinterestexperiment.com
Bananas are starting to get brown very soon after you buy them. You can notice the brown dots even three days after buying them. So, to prevent this from happening too quickly, roll the aluminum foil on top of them. This trick will keep them fresh for some time.
2. Rust Remover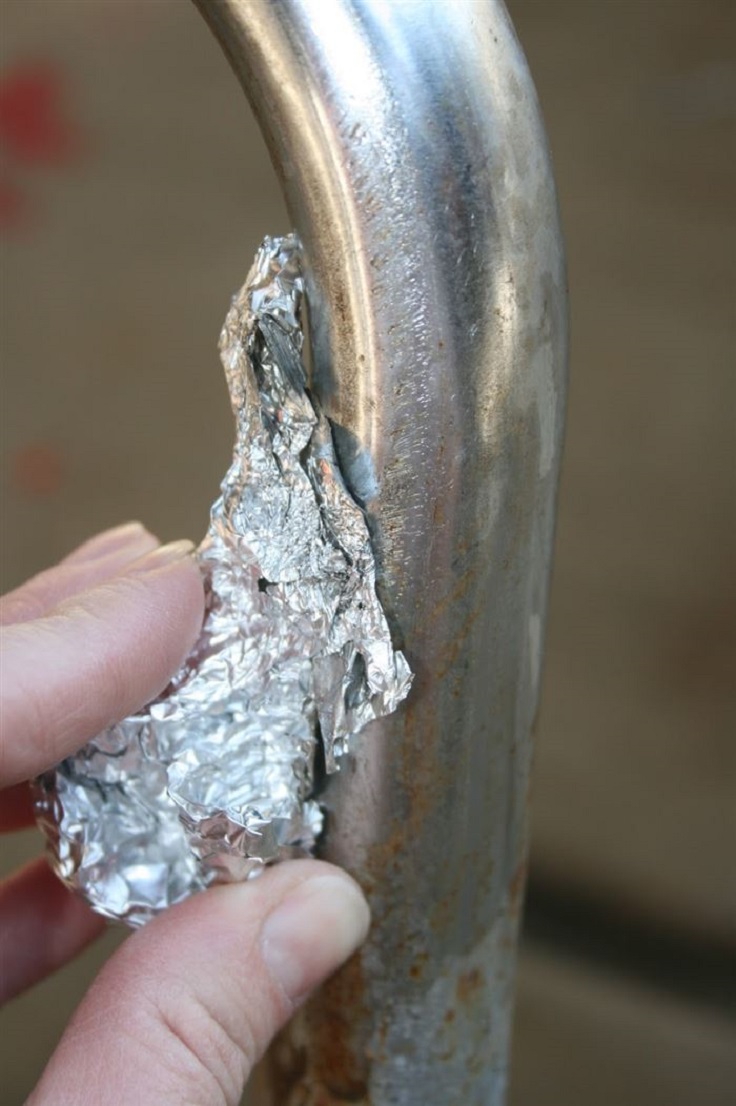 Rip a slice of foil in squares, dip it in water and then start rubbing off the rust. Soon you will see the effects – the rust is coming off, and the surface is more smooth than it was. When doing this trick, remember to use gloves.
3. Grill Cleaner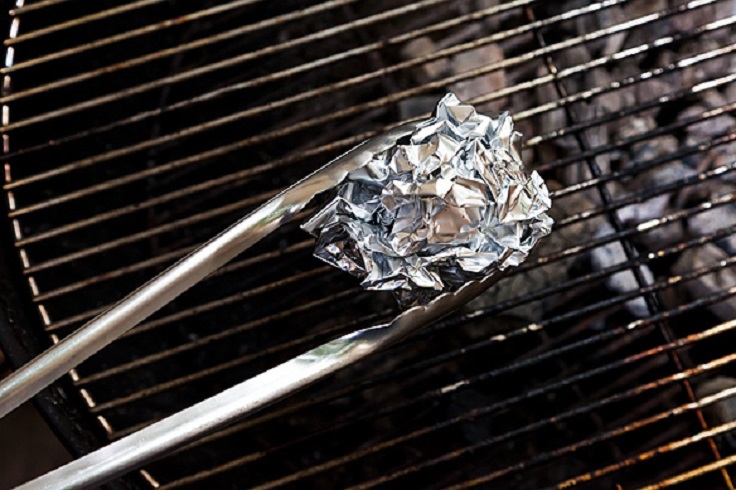 via food52.com
Cut some aluminum foil and crumple it into a ball. It's nothing hard to do; you have a couple of instructions to follow, which will lead you to a cleaner grill, ready to help you in making more burgers and hot dogs.
4. Pots And Pans Cleaner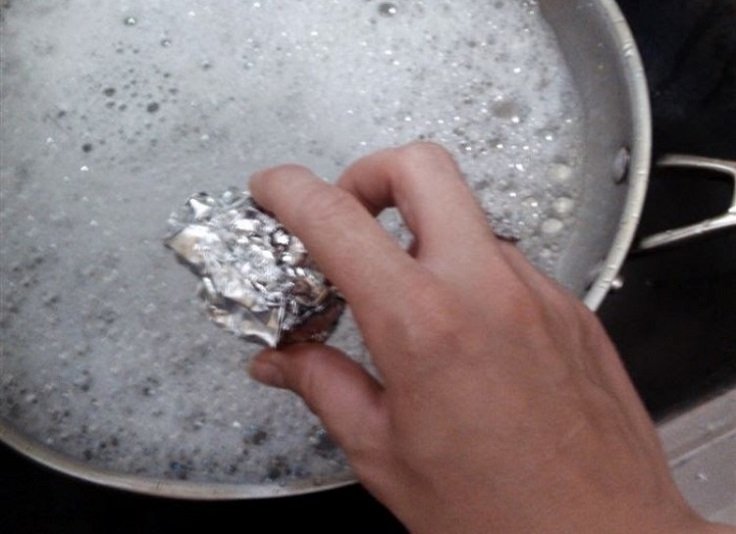 via omgfacts.com
Take some piece of aluminum foil and again crumple it in a ball. Start rubbing your pots or pans, and soon the dirt will come off. You will see that it has the same effects as steel wool has.
5. Protector Of Your Pie Crust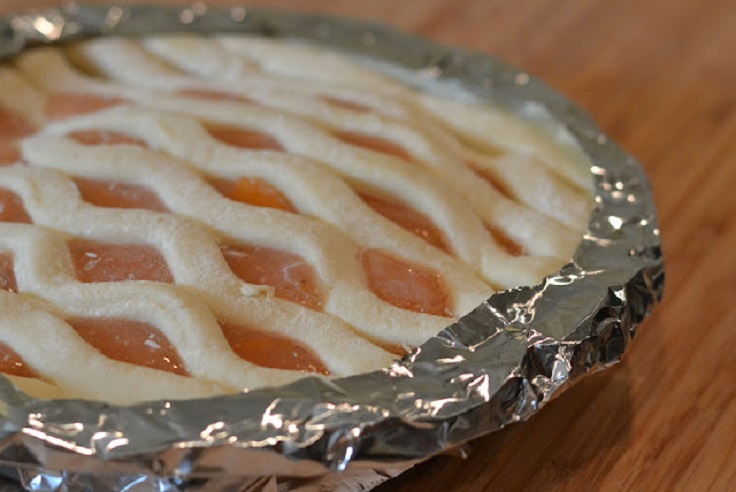 This tip is something our grandmothers definitely know! To try this one out and make it work perfectly, you might want to follow the instructions. After trying it, you will never want to bake a pie without this trick.
6. Softening Brown Sugar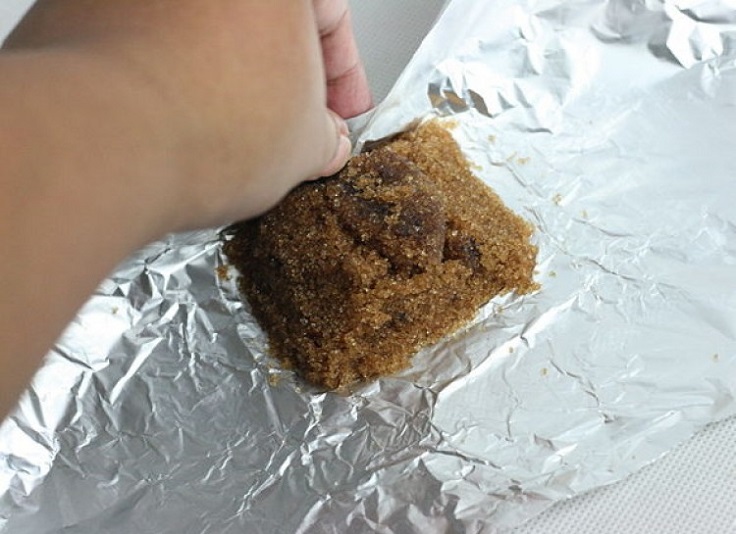 via brainjet.com
If you're dealing with clumped brown sugar, don't worry, there's a way to fix it. Wrap it in a piece of aluminum foil and put it in an oven at 300. After a couple of minutes, take it out and unwrap it. The sugar is ready for use.
7. Sharpening Scissors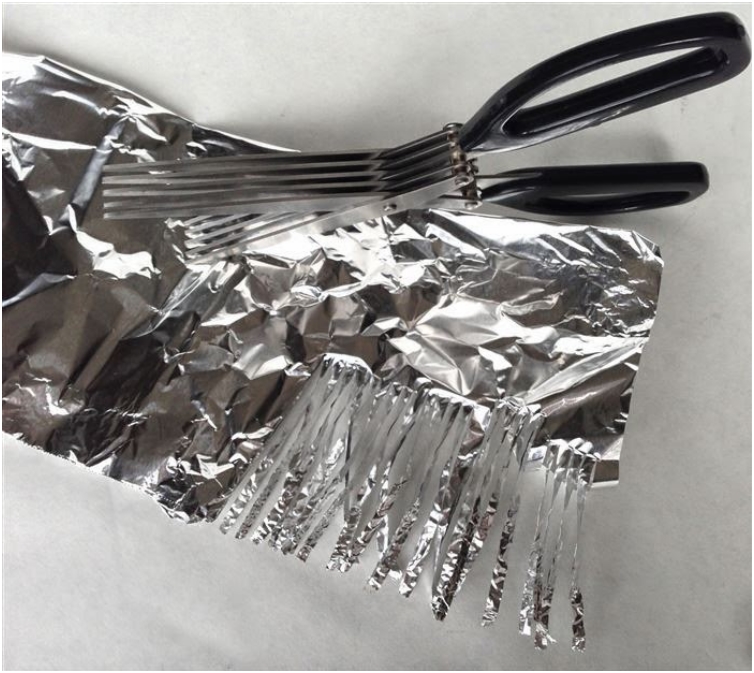 via bluegape.com
Feel like your scissors don't cut well and are getting dull? Don't rush yourself into buying new ones. There's a trick out there that can make your old scissors cut as just being bought. Just cut through an aluminum foil, and the result is going to give a satisfying smile.
8. DIY Frosting Dispenser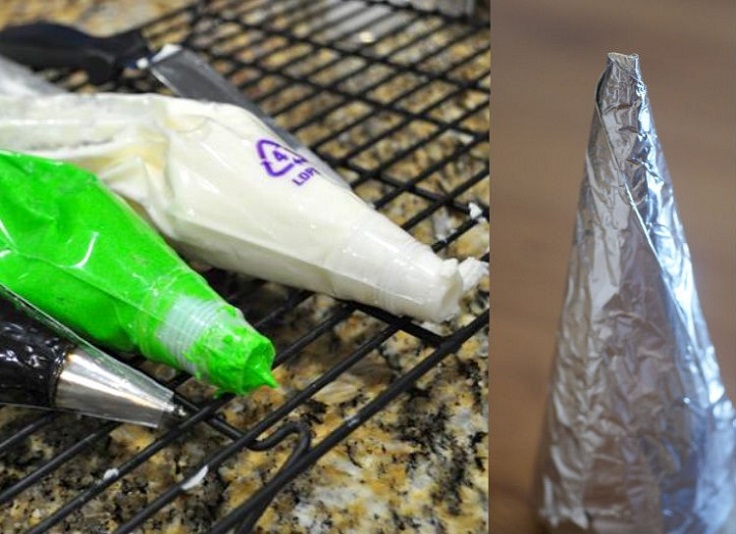 via brightusefultricks.com
Your pastry bag is out of use? Then make your new one in less than five minutes. All you need to do is cut out a bigger piece of the foil and then add the frosting to the top. Roll it together and make a small hole at the bottom to put the frosting on the food.
9. Cookie Cutters In A Minute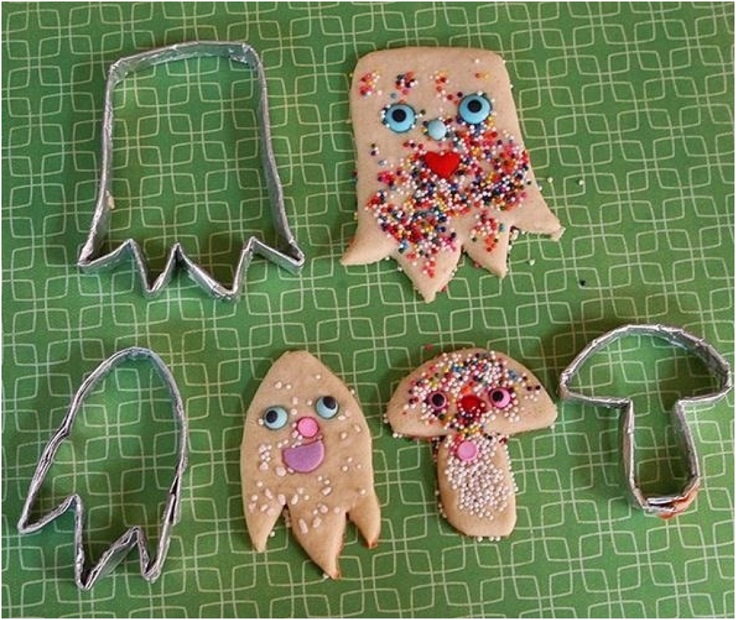 via mamabee.com
Tired of using the same old cookie cutters? No worry, there's a trick even for that. Instead of spending money on new cutters, make your own by shaping a piece of foil over a drawn pattern of cookie cutters you would like to have.
10. Ironing In A Minute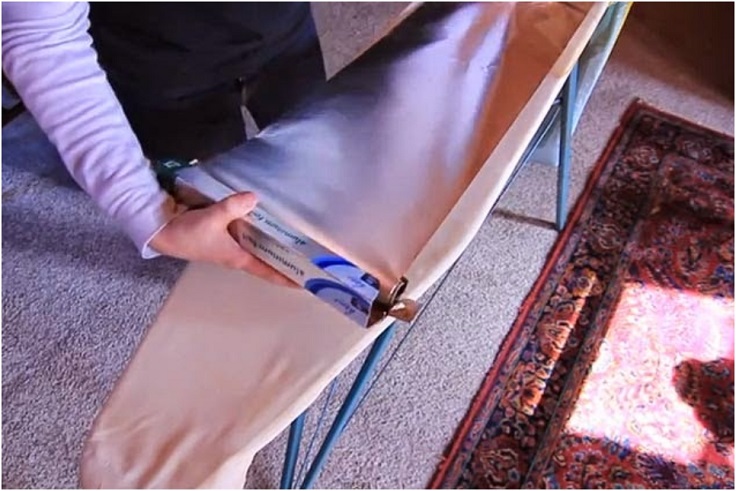 via creativeideesandsolutions.com
Those hours spent on ironing can be done now in half. Just put a long piece of the aluminum foil under cover of your ironing board, and because of the heat-absorbing properties that the foil has, you'll be ironing both sides at the same time.