Valentines's day is one the most beloved holidays in the world. This day is celebrated all over the globe, it doesn't matter which culture or religion we belong to, simply, this is the day when we celebrate love. We all want to do something incredible to surprise our loved ones every year, and sometimes it's hard to make something original. Because of that, we have made a wonderful and romantic list of top 10 creative Valentine's day cupcake recipes especially for you to try and make some in the name of love. So, come on, be creative and surprise your boyfriend/girlfriend with these mouth-watering cupcakes and enjoy!
Red Velvet Cupcake for Your Valentine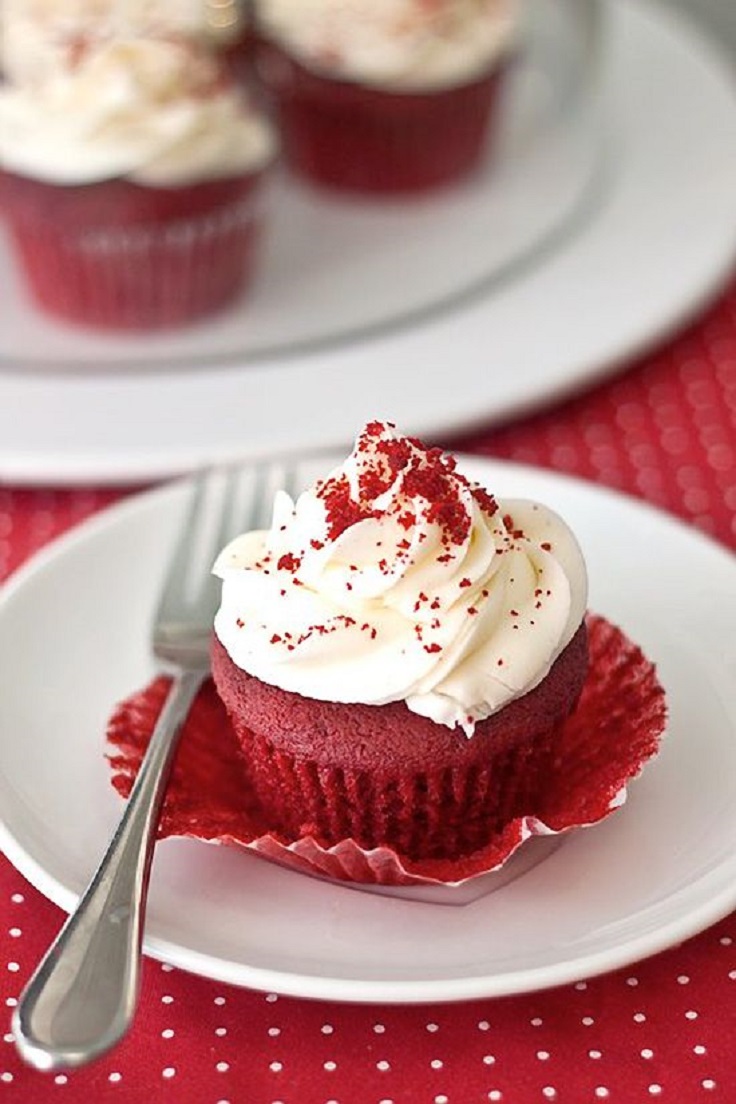 This is a classic cupcake recipe with red velvet, which simply symbolizes pure love. By making red velvet muffin for your lover, you will show your love in really original way. If you want to see the whole idea, the instructions are in the link bellow.
Recipe via thecupcakedailyblog.com
Sweet Heart Cupcakes
Maybe you're not a Valentine's day person, but this is the right time to change that. Sweet heart cupcakes are the perfect way to surprise your loved one this year. They are really sweet and they have an interesting and romantic form, just for your sweetheart!
Recipe via glorioustreats.com
French Vanilla Valentine's Day Cupcakes
It's no secret that the French are the most romantic people in the world. So, here is one amazing recipe for Valentine's day, a cupcake with vanilla and a cherry on the the top, simply delicious. Give this Valentine's day a French, romantic taste!
Recipe via thecupcakedailyblog.com
Chocolate Peanut Butter Cupcakes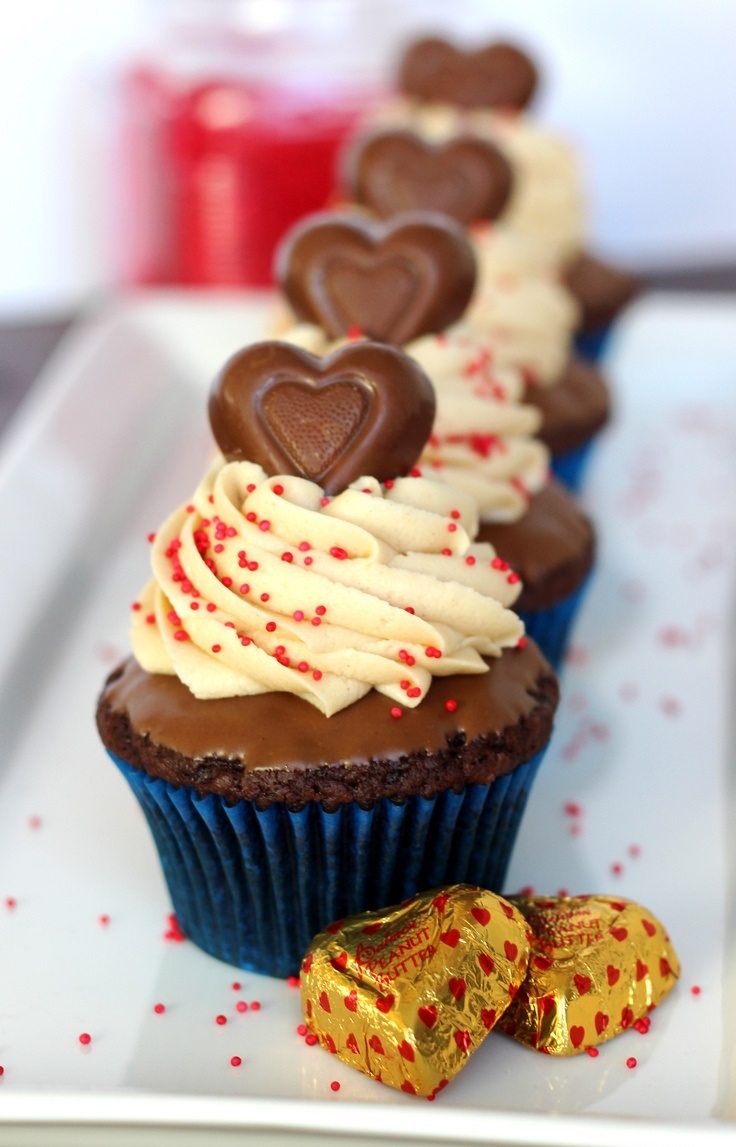 These cupcakes aren't like the classic ones for Valentine's Day, they are not all in red or pink, or with strawberries, cherries or something like that. But, they are really special, filled with chocolate and peanut butter, with a chocolate heart on the top of them. They are tempting, aren't they?
Recipe via yourcupofcake.com
Valentine Cupcake Bites
We all know that Valentine's is all about love, so take a look at these fantastic cupcake bites recipe. Aren't they the cutest ones on the whole list that we have here. Try and make them and you'll surprise everyone you like really quick!
Recipe via thecupcakedailyblog.com
Strawberries and Champagne Cupcakes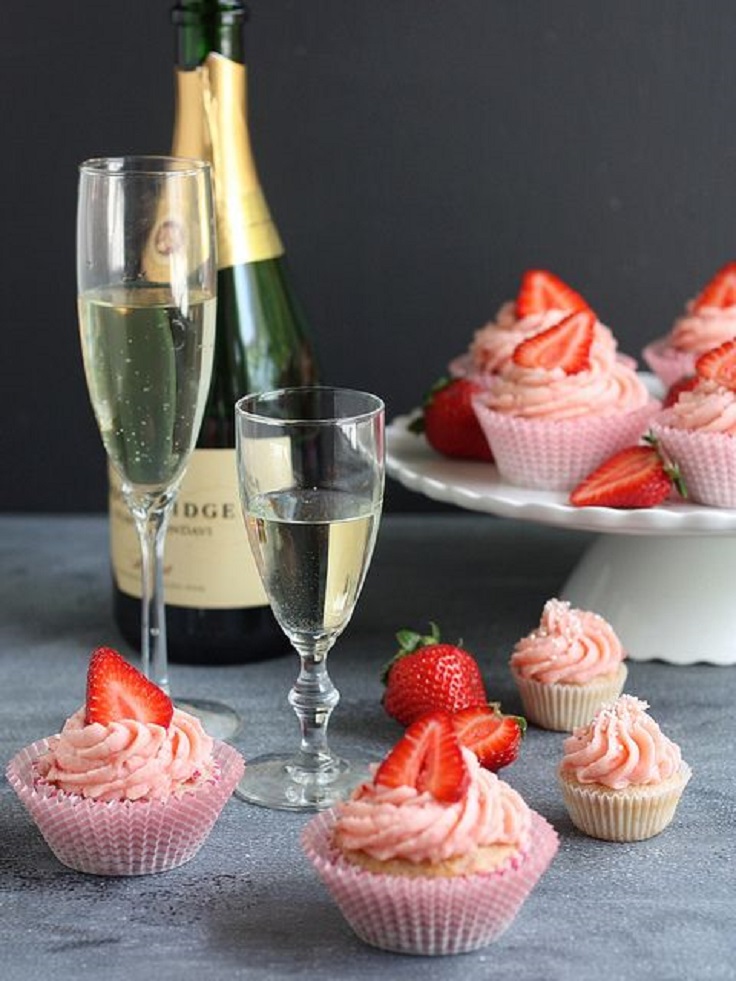 Did you want to have a fantastic and really romantic night with your love of your life? Here is something that will help you to make that come true on a Valentines's day. Strawberries and champagne cupcakes are the real deal for an unforgettable holiday, we can assure you of that!
Recipe via completelydelicious.com
Ultimate Chocolate Cupcakes
If you or your loved one is an ultimate chocolate lover, then ultimate chocolate cupcakes are the right recipe for a Valentine's day. This sweet dessert is full of chocolate, in and out, and with the cute red heart on the top of it, it will conquer every pure soul…
Recipe via thelittleepicurean.com
Mini Conversation Hearts Cupcakes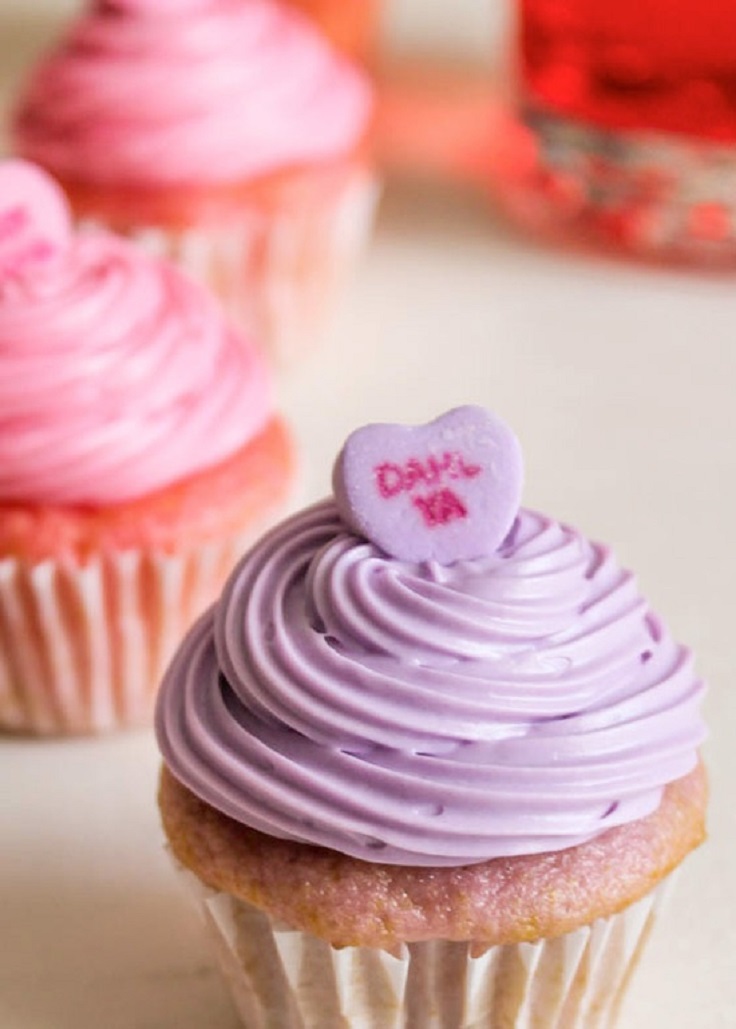 We all love a sweet and really out of the ordinary gift sometimes. So, mini conversation hearts cupcakes are unordinary and interesting in their own way. You can write down a mini message on the heart which is on the top, and you can make a real conversation with your loved one with more cupcakes. Have fun!
Recipe via thebakingrobot.com
Pink Velvet Sweetheart Cupcakes
Pink velvet sweetheart cupcakes, a real, simple way to show your love to a special person. These pink velvet cupcakes are really easy to make and you'll be surprised how mouth-watering they are. The whole recipe is in the link below.
Recipe via buzzfeed.com
Heart of the Batter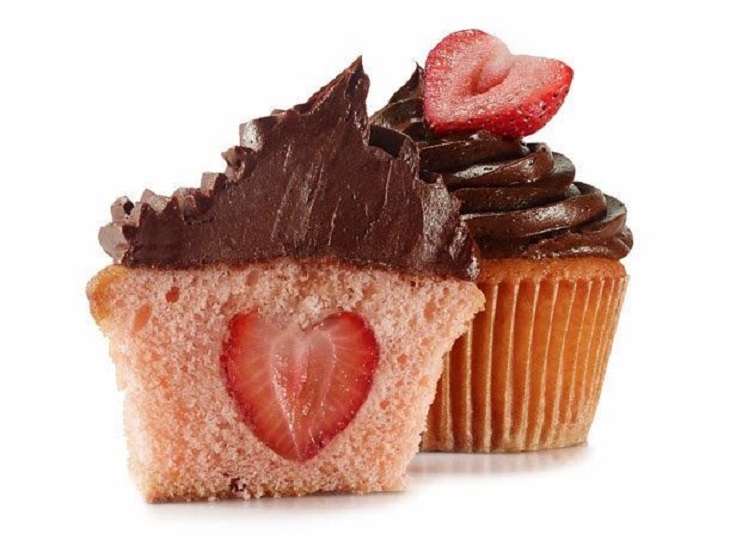 And for the end of the fantastic list we will show you the most creative recipe for Valentine's day cupcakes of all. This kind of idea, with a strawberry inside of the dessert will surprise your loved one and will warm your souls for a whole year. Be original and try to make this particular cupcake.
Recipe via foodnetwork.com