Traditionally, topiaries are small shrubs or trees trimmed into a particular shape. However, today a topiary can be anything that resembles a small plant or tree cut most commonly in the shape of a ball, a spiral or a cone. Topiaries today are simple, yet elegant indoor decorations or a table centerpieces. For Halloween, topiaries become very versatile in the way they are made and the materials they are made from and can bring an excellent balance to the overly spooky Halloween decor. Keeping that in mind, here are the top 10 DIY topiaries you can make for your Halloween party.
Halloween Ribbon Topiary
DIY Tutorial via thedesperatecraftwives.blogspot.com
Halloween Candy Eyeball Topiary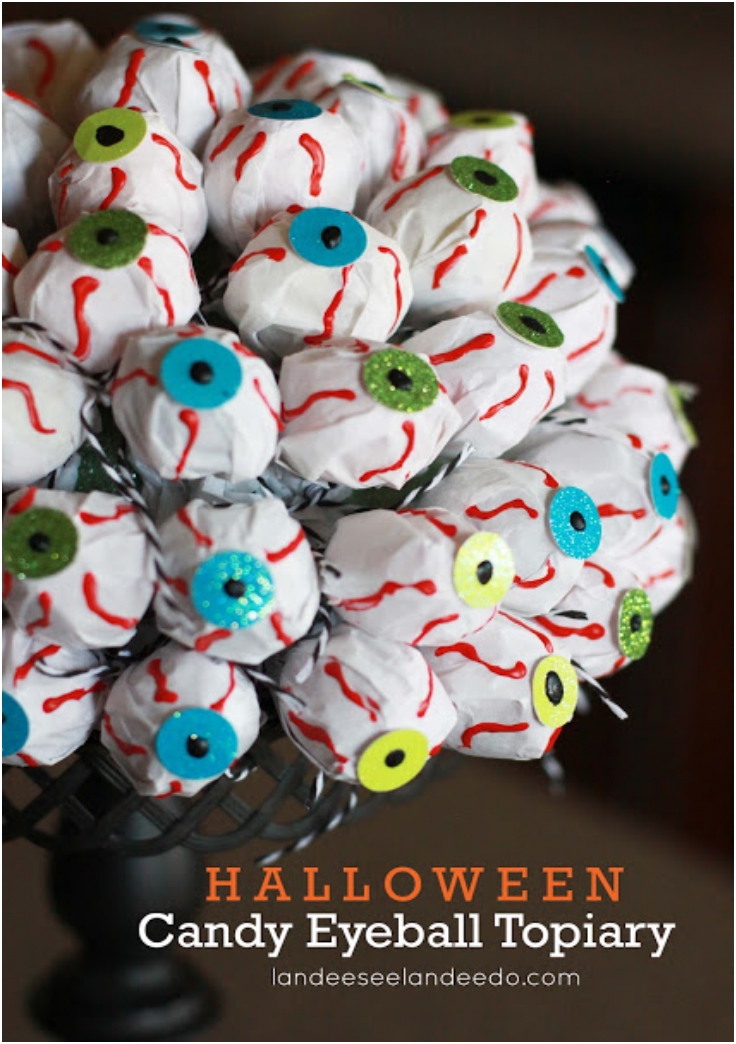 DIY Tutorial via landeeseelandeedo.com
How to Make a Pumpkin Topiary with Spiders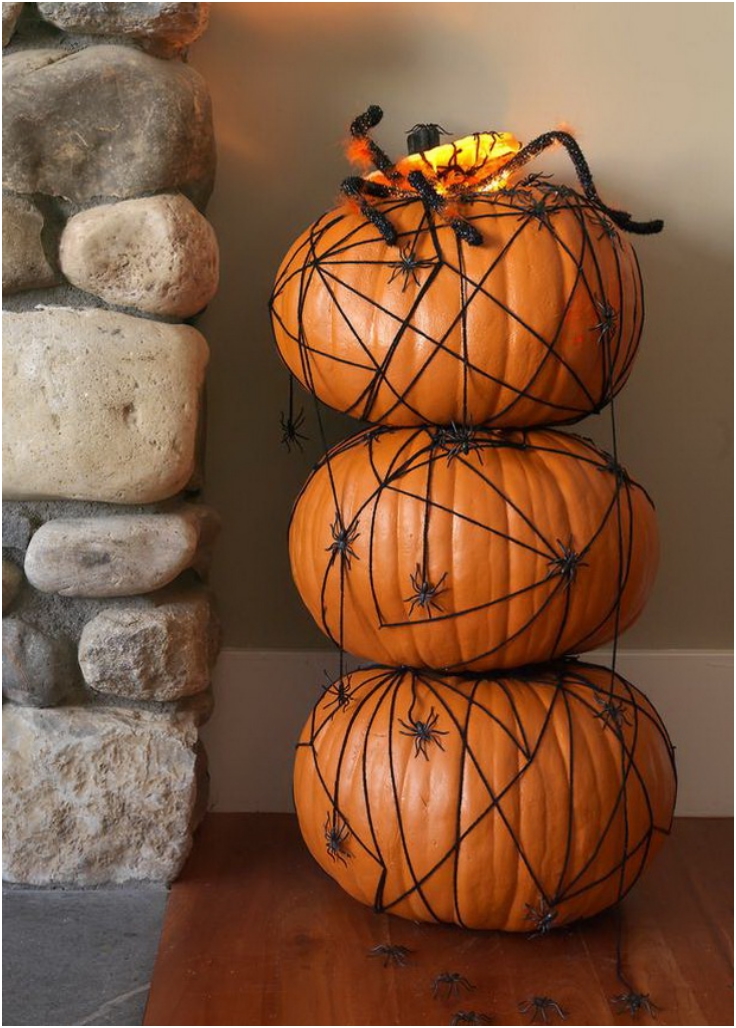 DIY Tutorial via stylisheve.com
You'll Love These Super-fast Ruffled Burlap Halloween Cones!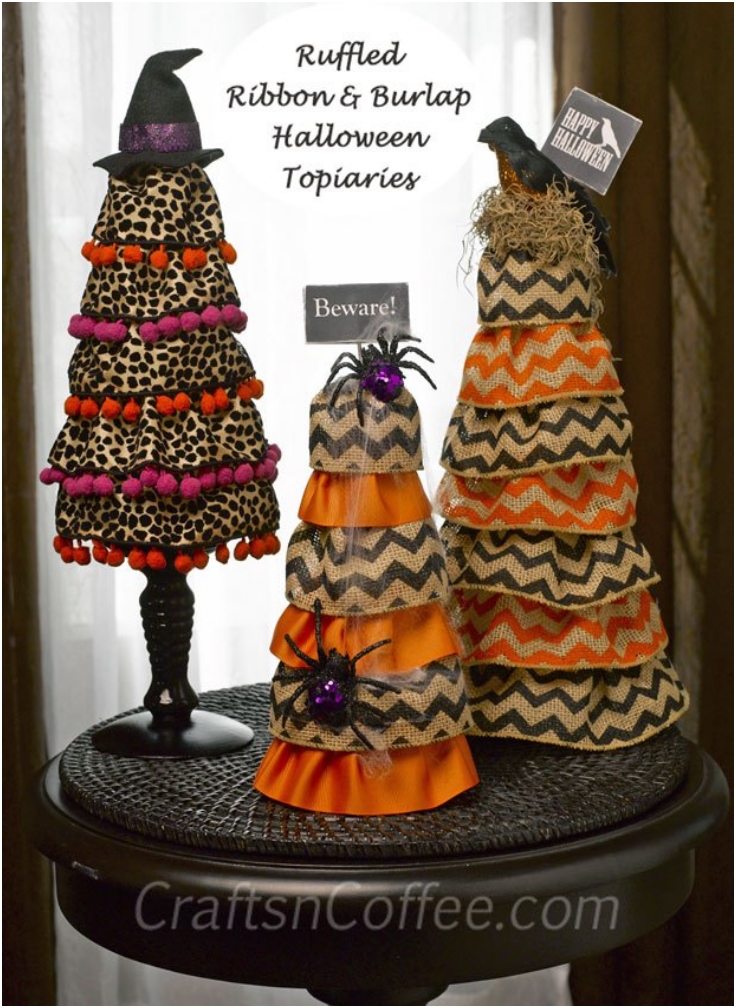 DIY Tutorial via craftsncoffee.com
Halloween Decorating Idea: Make a Candy Topiary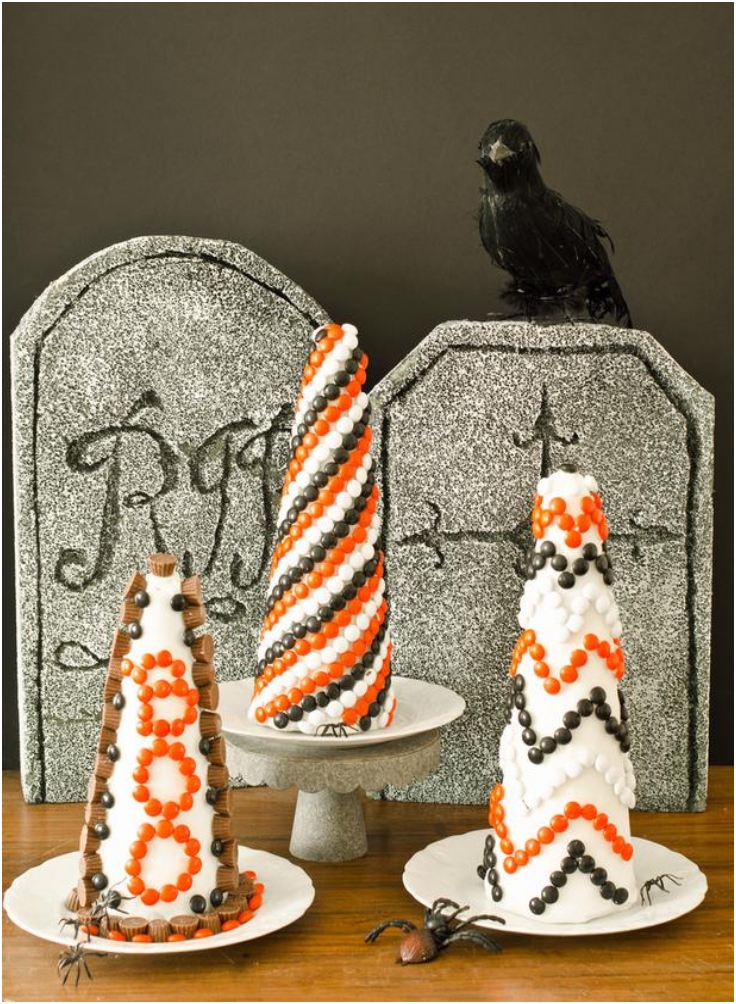 DIY Tutorial via hgtv.com
Creepy Crawly Pumpkin Topiary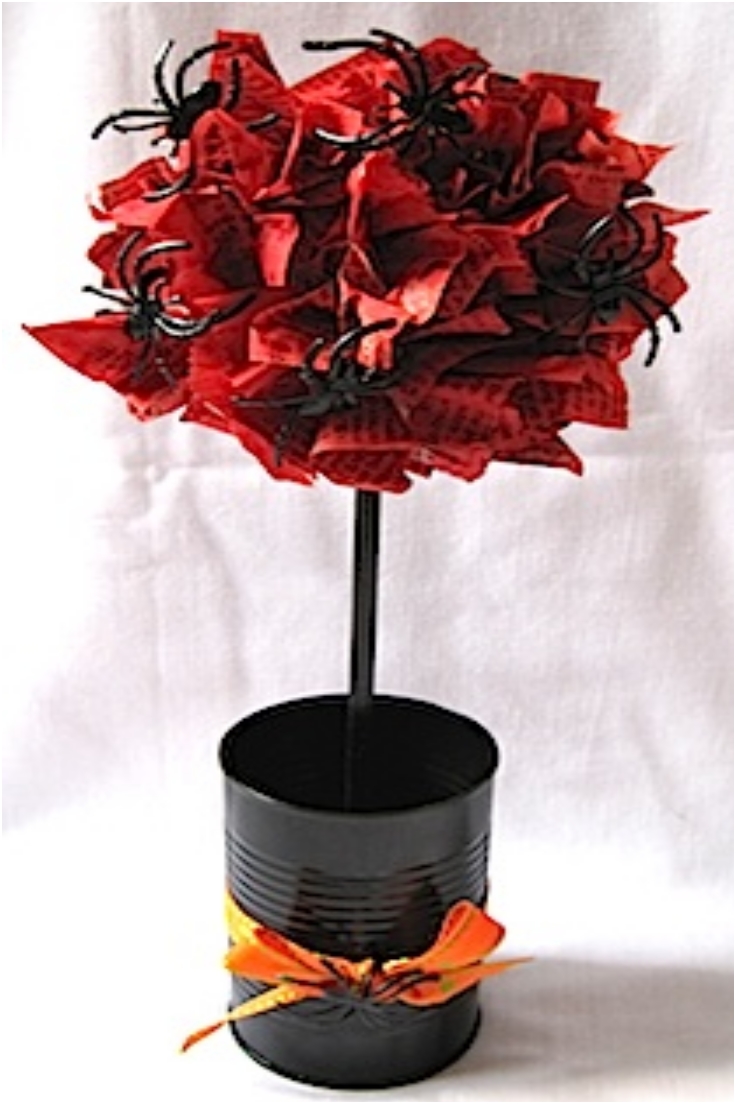 DIY Tutorial via craftyjournal.com
Fun Halloween Topiary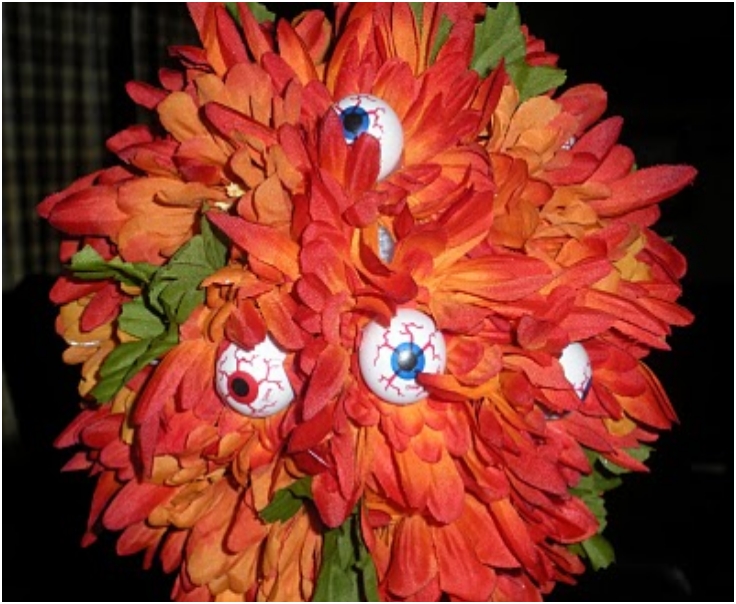 DIY Tutorial via sillysteenecks.blogspot.com
Duct Tape Halloween Topiary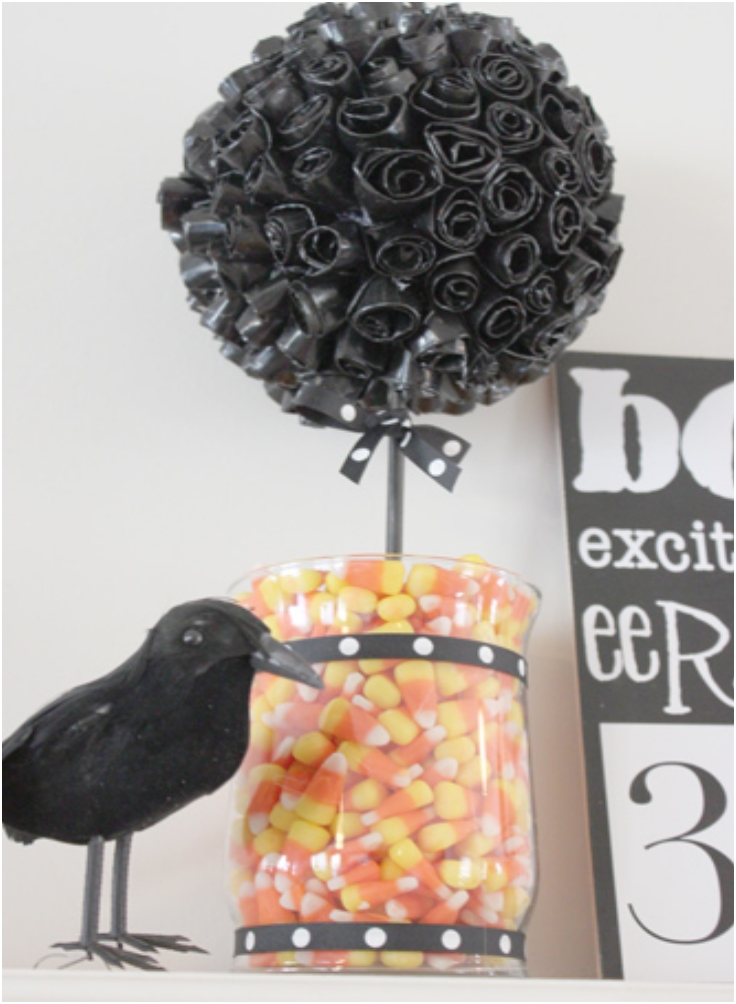 DIY Tutorial via poppiesatplay.blogspot.ca
For the Deco Mesh Fans: A Halloween Ghost and a giveaway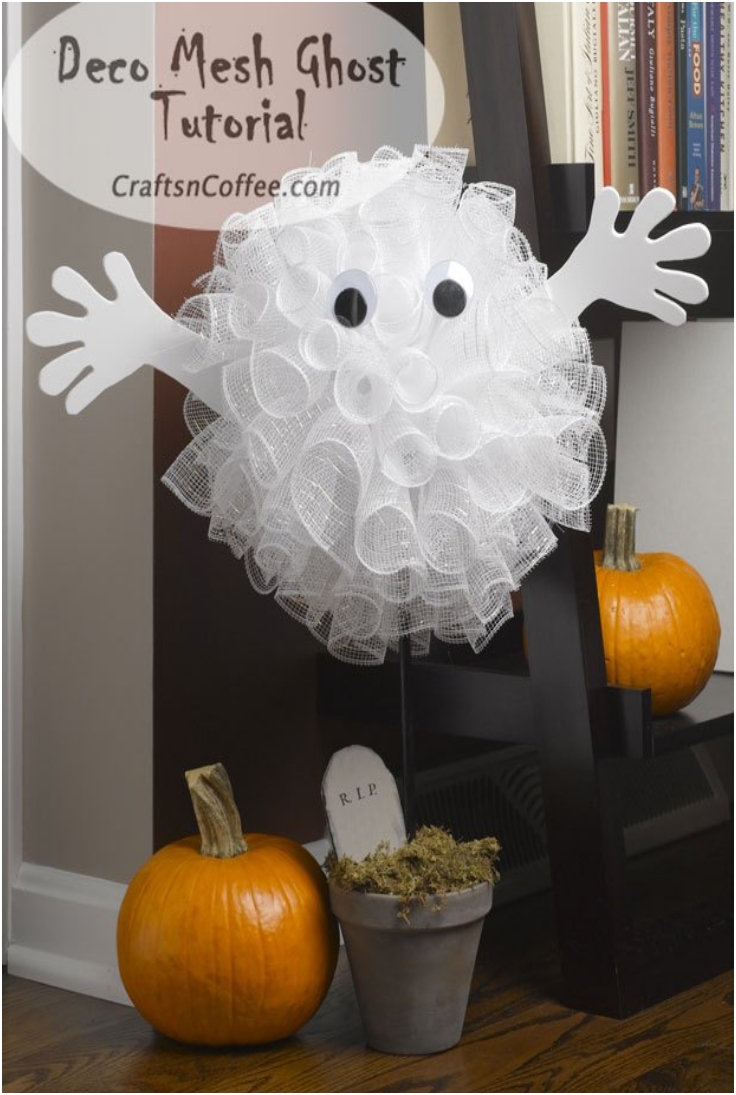 DIY Tutorial via craftsncoffee.com
Trick or Treat Topiaries
DIY Tutorial via craftysisters-nc.blogspot.com