No woman is more beautiful than the expecting mother, or so many people claim. In a way, that is true.
However, maternity fashion does not always reflect that. Since comfort is the most important thing for pregnant women, many maternity clothes are baggy and shapeless, and those that are not, tend to be a lot more expensive. And who wants to spend a lot of money on clothes that you'll only wear for a month or two?
The solution is to make your own fashionable maternity clothes. All you need are basic sewing skills and these top 10 DIY tutorials. You'll be the best-looking mother-to-be, guaranteed.
Reversible Paper Bag Maternity Skirt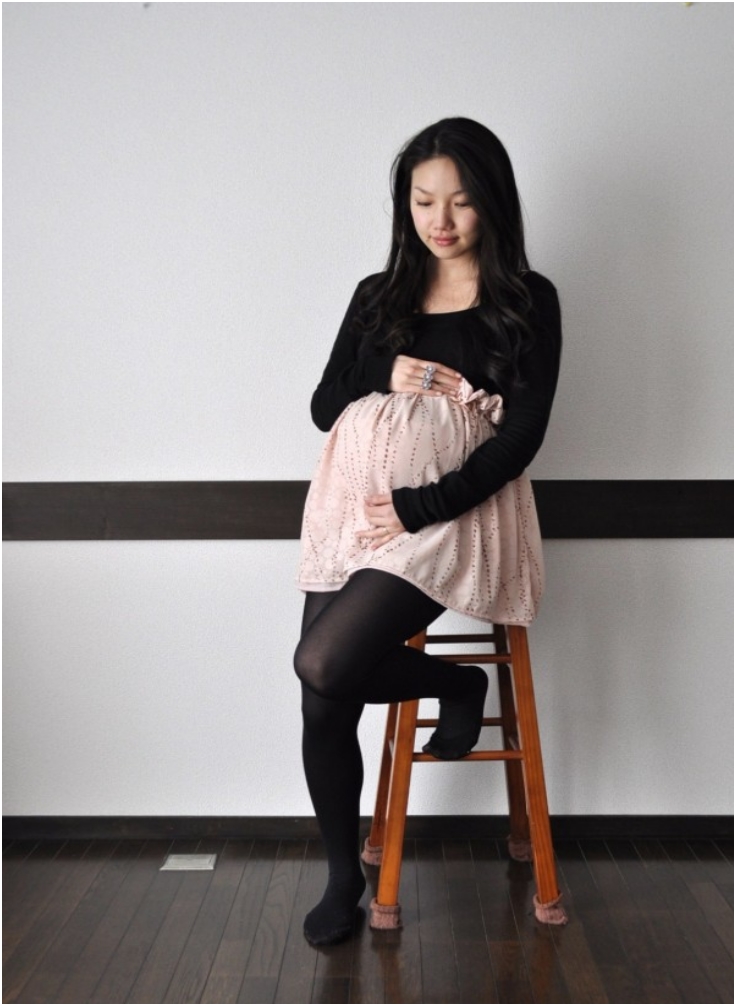 This piece will immediately become one of your favorites because it can be worn before, during, and after pregnancy. The skirt is incredibly comfortable, and all you have to do is stitch straight lines. This skirt is ideal for beginners! So, don't go wasting your money on expensive maternity clothes, sew one yourself for a dime.
Button Up Babydoll Maternity Top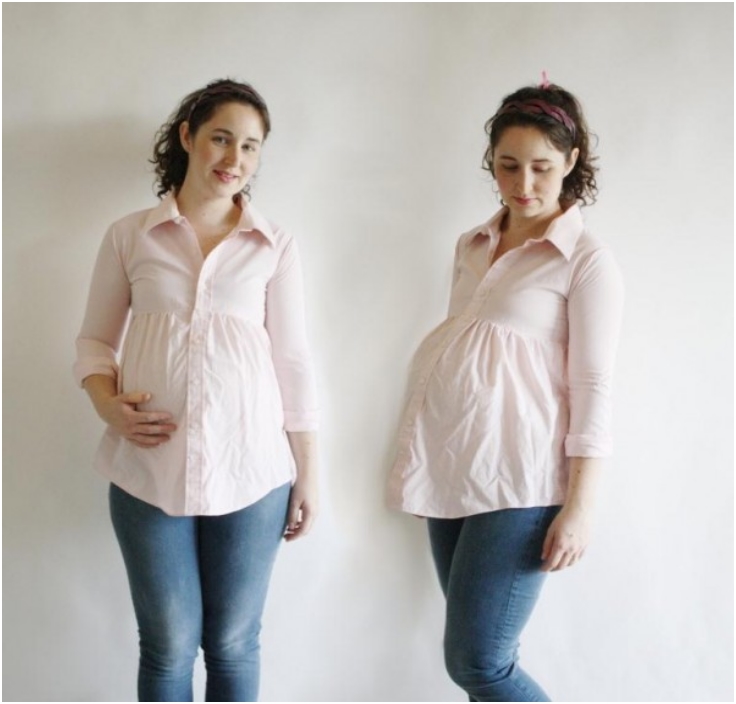 This tutorial is so easy that literally, everyone can make it, even if it is not a seamstress. All you need is a men's shirt in a super-cool color, scissors, and a needle and thread. There, start cutting and sewing according to this tutorial to get yourself an H&M style shirt or even a coat that everyone will love.
How to Make Your Own Maternity Jeans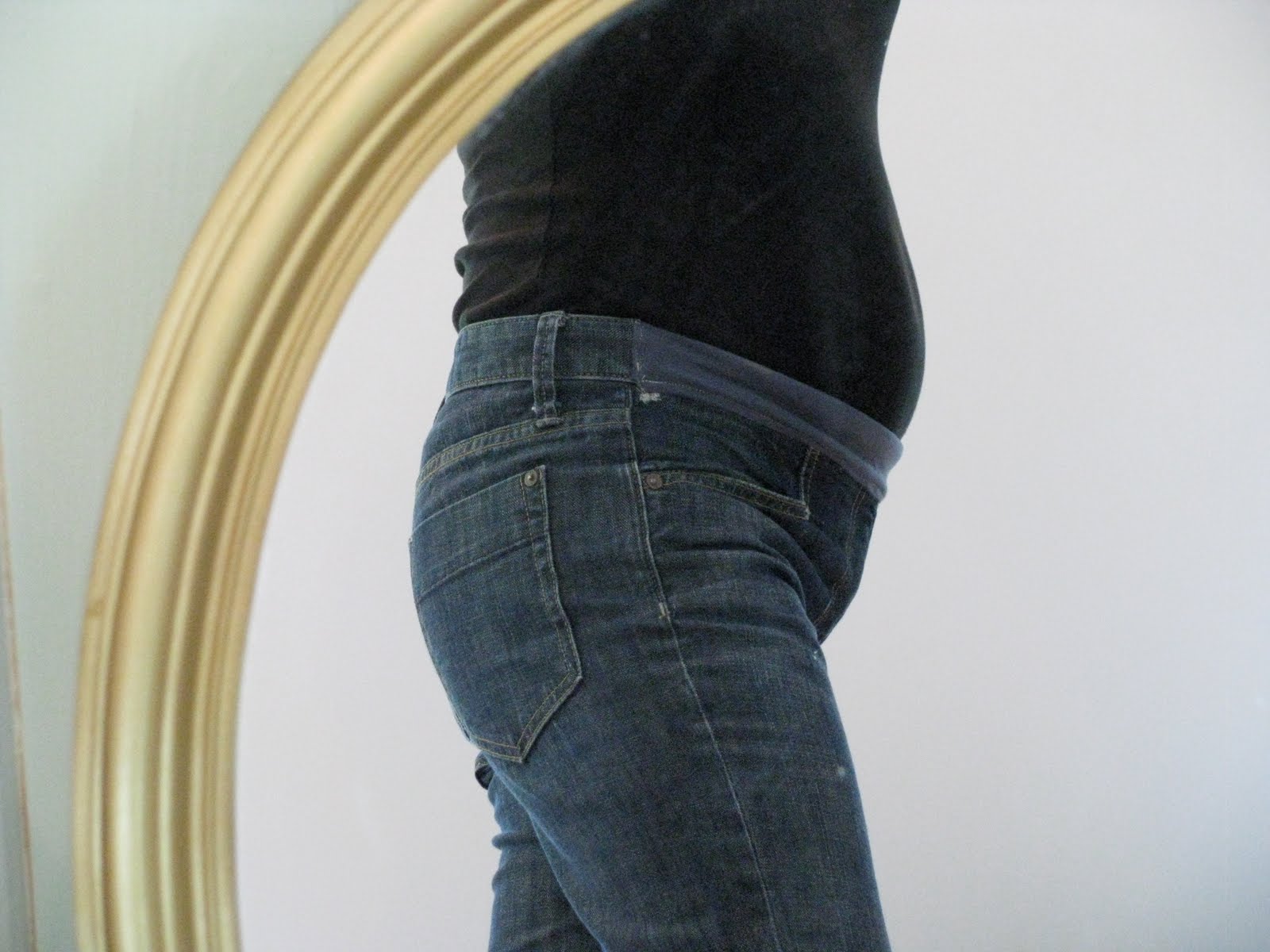 Those maternity jeans may cost a fortune and are nothing more than simple jeans with an elastic band. So, why not make them yourself? You'll find plenty of great options when you set out to buy maternity jeans online. However, if you are more of a DIY-er, you may want to make them yourself as well. Choose a good pair of jeans, even your old jeans you thought getting rid of could do the work. Get a wider elastic band and start sewing. It will take an afternoon for a less skilled seamstress, but only a few hours for a skilled one. It will be the best investment you'll ever make.
Tied Maternity Top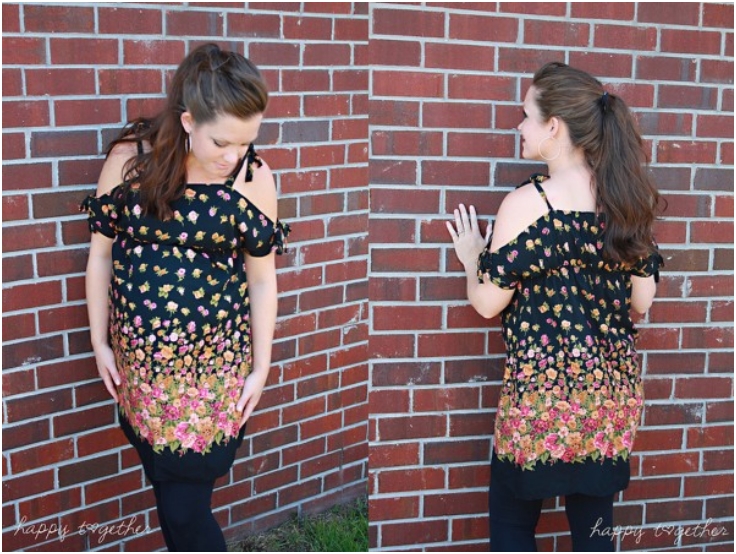 Here is a tutorial of a shirt that might look like it costs a fortune, but it actually costs a dress from a thrift shop. make sure you choose the right color and check the size to be bigger and wider than your belly to give it a place to grow. Then start cutting and sewing and create this gorgeous shirt to wear throughout your pregnancy.
Refashioned Maternity Shirt and Capris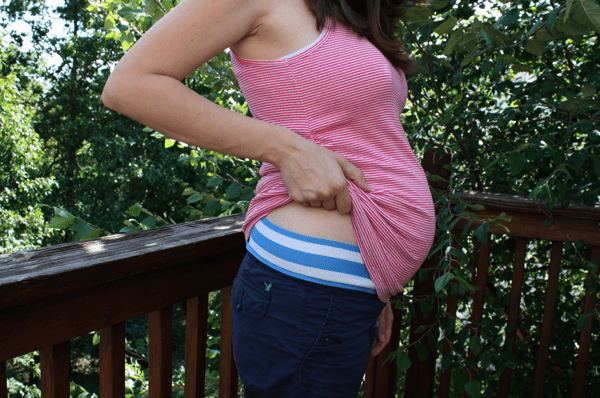 Here is a 2-in-1 tutorial for those summer moms. Instead of spending tons of money on new clothes, upcycle those old capris and comfortable shirts you have grown out of for a while. It might take you some more time, but it will surely be worth the effort and the savings. There are no special skills needed, nor materials. It will be perfect for you and your budget.
The Perfect Maternity Shirt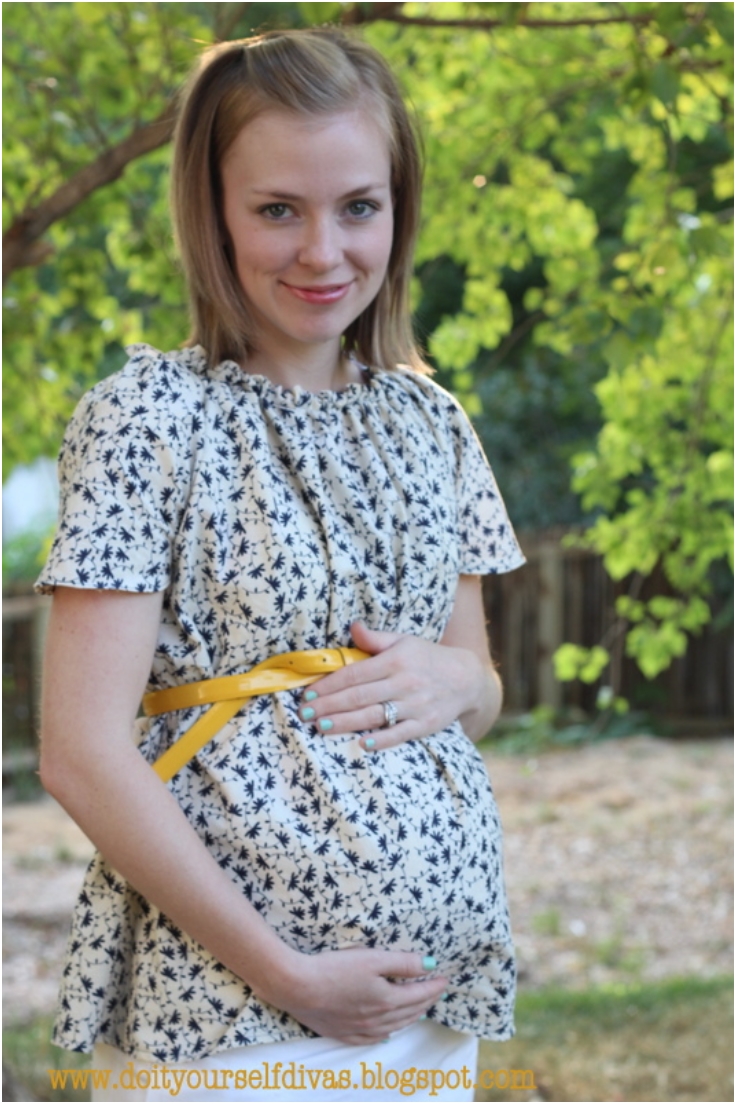 This DIY Maternity Shirt is easy to put together and really comfy! This shirt is created for a small pregnant lady, but it may easily be modified to fit larger or smaller people. It can also be made in a matter of hours. So, choose the right material and the right pattern and start creating your perfect maternity shirt to give you the best look there is in the world.
Make Mommy Happy Dress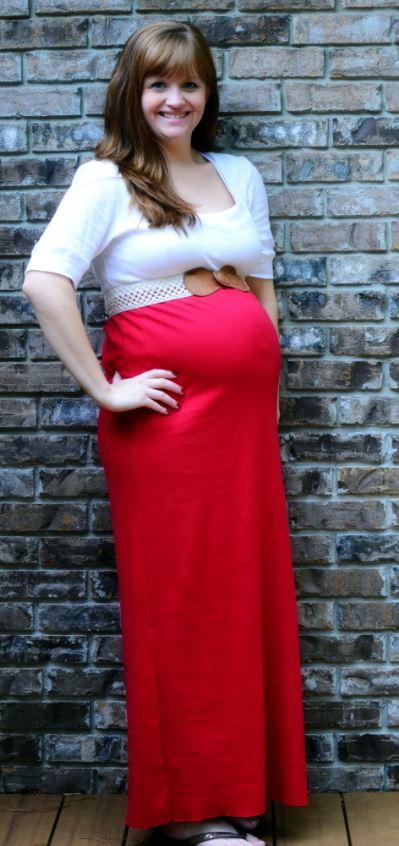 With this tutorial, you can literally make a great maternity dress within minutes. All you need is an old T-shirt and a piece of cloth. Some basic sewing skills will go the trick of sewing those two together. Make sure you choose the right fabric to keep you comfortable during your whole pregnancy. And choose the right belt to look different every time you wear the dress.
Button Up Refashion Swap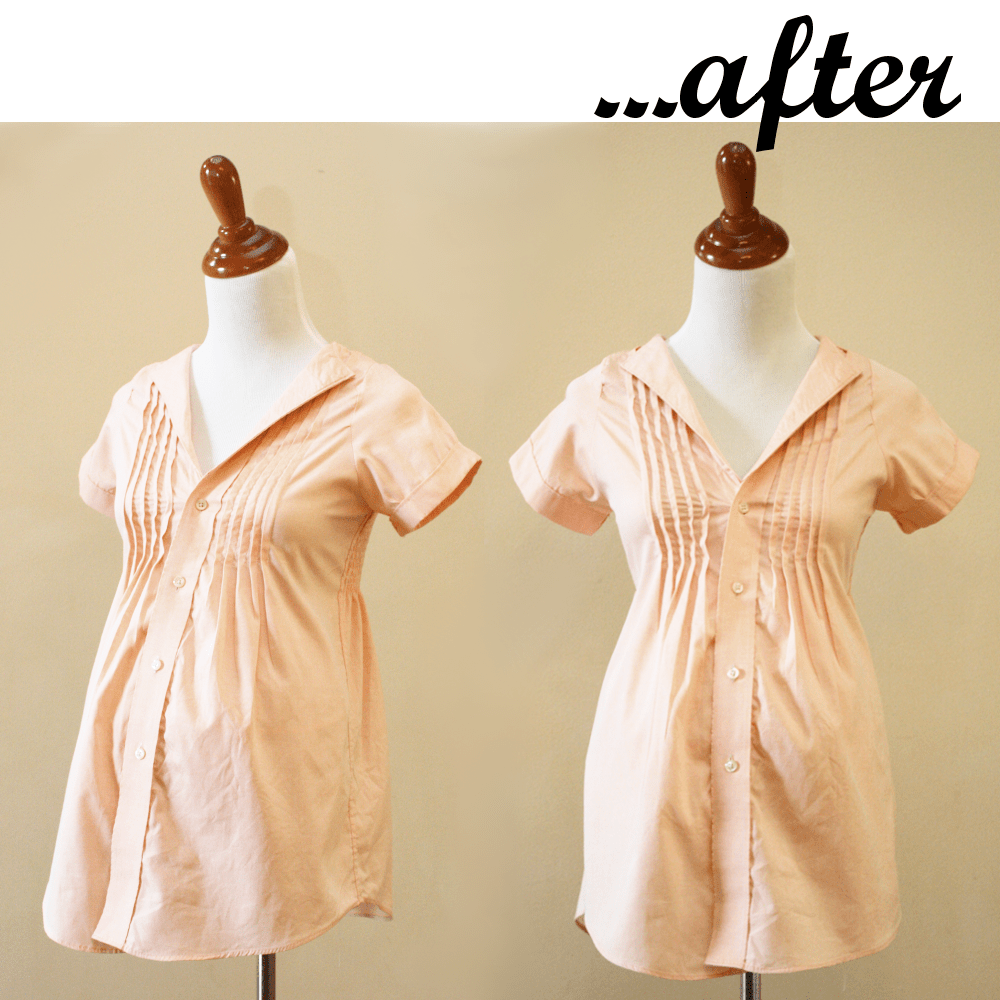 This is a very clever idea of how to reuse and restyle a baggy shirt. It can be a man's shirt, or some old-fashioned baggy shirt you have laying around your wardrobe not worn for ages. Here is her chance to be transformed into something stylish and useful. It does need some more skills, but it is perfect to give it a chance and give yourself a chance to learn a new skill.
Converted Maternity Pants Tutorial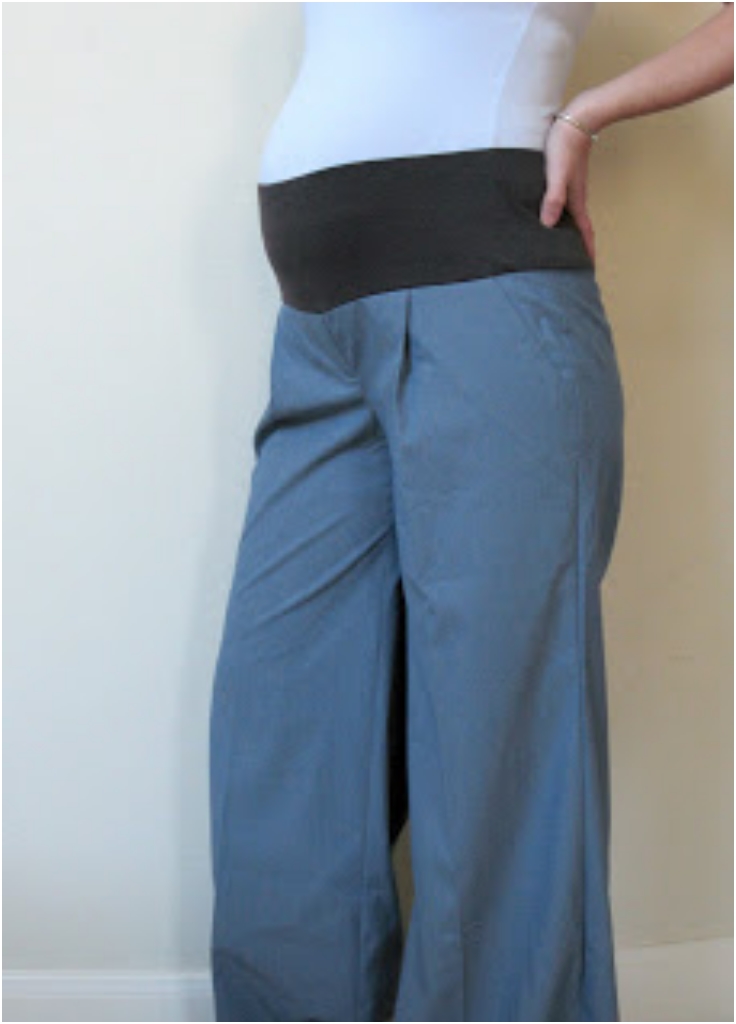 Here is a tutorial on how to transform your old comfy pants into maternity ones and keep enjoying them for a little longer. All you need is a wide enough waistband and some sewing skills. It takes literally hours to make it and you will surely be happy with the result. The only bad thing is that there is no turning back into regular pants, but you can still keep them for your next pregnancy.
Maternity DIY: Make a Tunic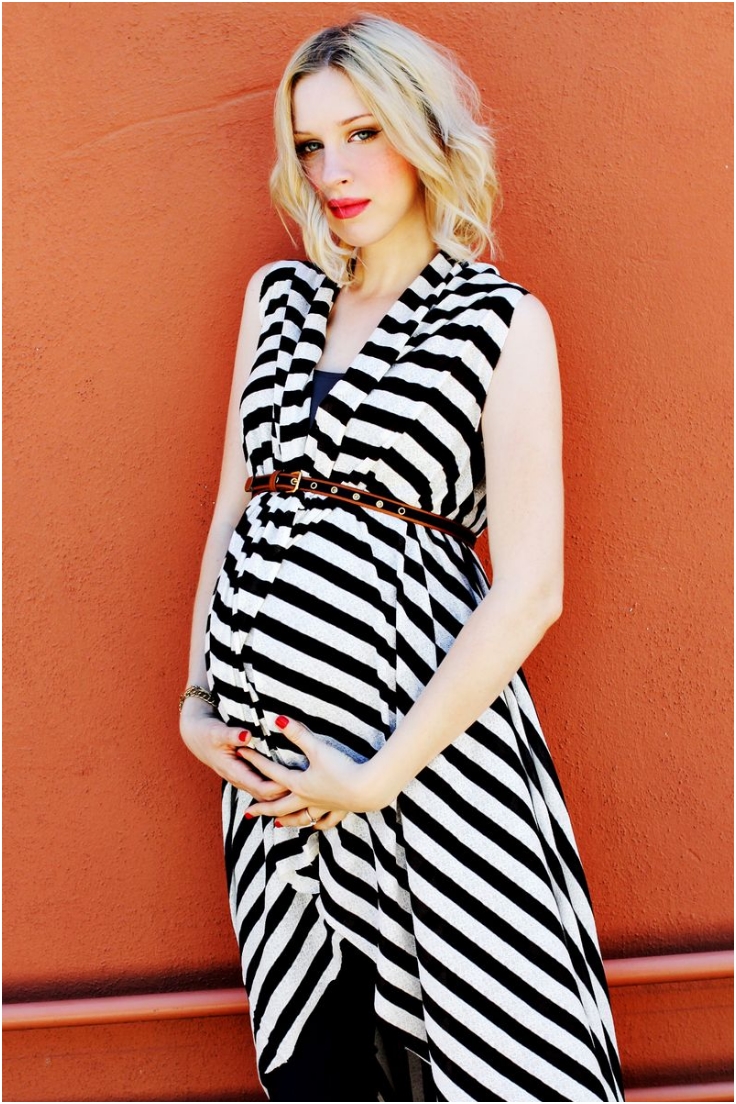 This tunic is one of the best and easiest maternity clothes you'll ever see. It is actually a wrap-around-tie-at-the-waste type of clothing that you can wear for any occasion during your pregnancy. You can choose the pattern and type of fabric, and style it within minutes to create a perfect style for a gorgeous future mom.
Now that you've seen our tutorials and ideas, it's up to you to get inspired and start sewing. Share your creations with us in the comments below.