Can you believe that the paper clip has helped keep papers organized in offices for over 130 years now? This little twisted piece of wire has was so well designed that it hasn't changed much, a few different designers have been created, but the classic double-looped paper clip is still a crowd favorite and a fixture in offices and classrooms worldwide. While the design hasn't changed very much, new uses for the paper clip started popping up over the years. Creative people found fun uses for this bent piece of wire that range from silly to absolutely brilliant. For example, what does it take to look at a paper clip and think "jewelry"? Yet, there are plenty of those around.
Using a paper clip for making some interesting jewelry may seem redundant, but if you think about it, a lot of homemade jewelry use thin, pliable wire to bend and create lovely accessories. So, is it such a stretch that paperclips can be used for jewelry? After all, they are actually cut-to-size pieces of wire, which you can easily twist and bend however you like.
Today, paperclips come in different shapes, sizes, and even different colors, so choose your office supply wisely and start making the top most interesting paperclip jewelry pieces that will turn out much better than you'd hoped.
DIY Paper Clip Earrings
For this project, bending the paperclip into the desired shape is the easy part. The magic comes from the colorful strings or embroidery twine. Wrapping the twine around the tiny wire can be a bit tedious, but the end result is worth it. You can experiment with the pattern, color and you can even add small beads to create some very unique earrings.
Chunky Paperclip Bracelet!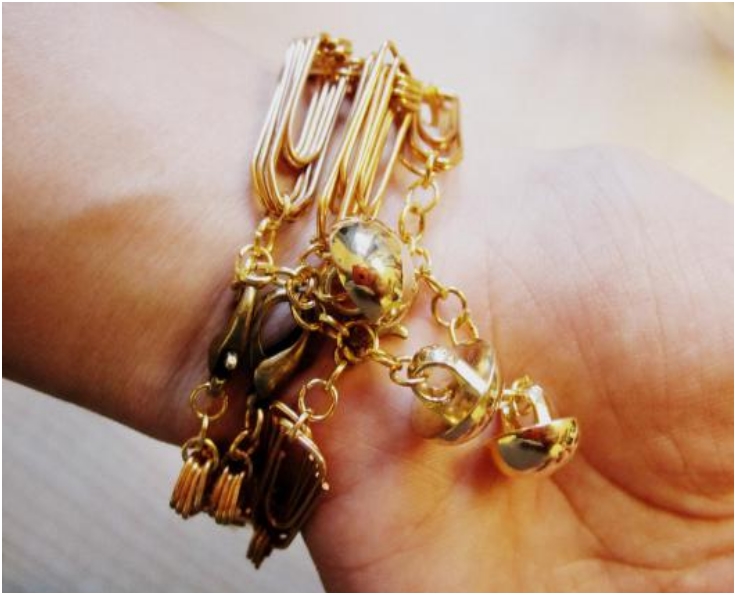 Chunky charm bracelets are fashionable and fun, making a statement both from the size and the chiming sound it makes. For this project, you can use any type of paperclips, but golden or copper-colored ones really give that extra bling to the bracelet. You can customize the thickness of the bracelet by how many paper clips per loop your use. Again, you can add charms, beads, or other item that you might like for some extra flashy chunky bracelet.
 Easy Paperclip Angel Ornament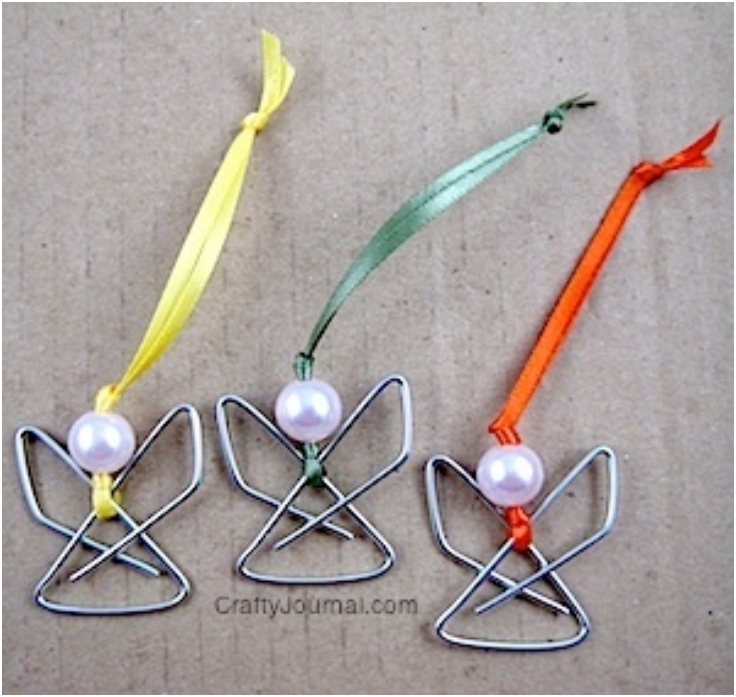 By simply getting butterfly paper clips, youќре already halfway done with this project. With a piece of ribbon and a pearl bead, you can make some pretty little angel pendants which you can then use for whatever you need. They are so easy to make, you can make over a dozen in a matter of a couple of hours. Use them as necklace pendants, earrings, charms for gifts… Whatever you think might need an extra little angel.
 Swirly Paperclip Ring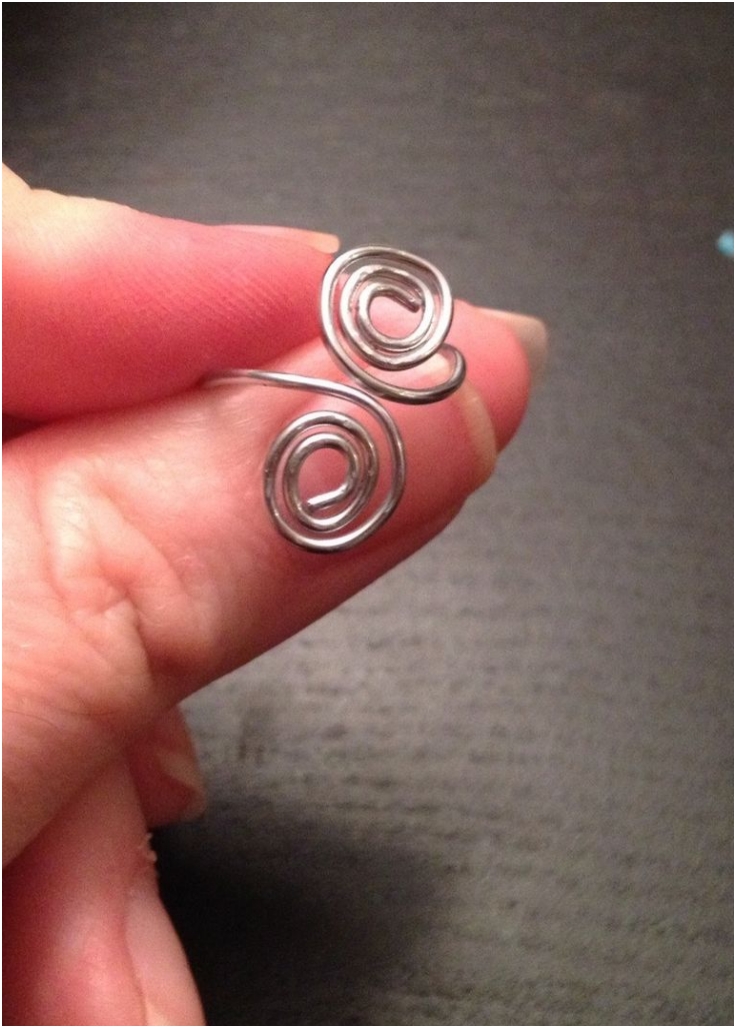 Wire jewelry making usually requires a steady hand and more often than not, twisting and bending the wire in various shapes. With a paper clip, you don't have a lot of wire length to work with for making more elaborate designs, but it is long enough to make s small ring with cute swirls.
 DIY Jewelry From Paperclips and Tape
We've shown you tiny pieces of jewelry you can make with paper clips, now we give you a big one. A statement necklace, made from joining paper clips into a fun design, wrapped with neon tape to give it extra strength and pop. You can play around with the necklace design and colors, and the best part is that you can barely tell its a handmade paper clip piece.
Paperclip Barb Wire Bracelet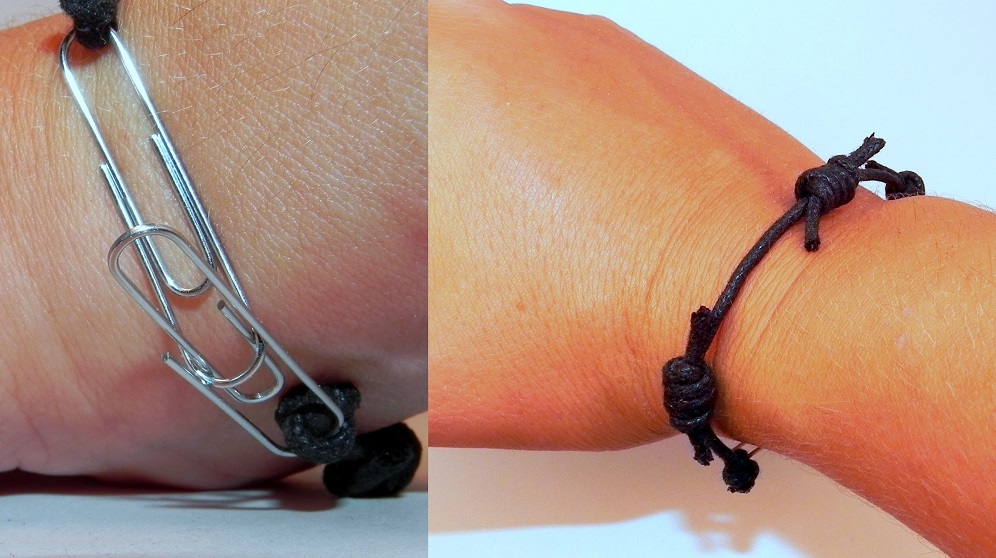 Barbed wire was a very popular design in fashion. For those who still like that look but can't find barbed wire accessories that aren't actual barbed wire, here is a bracelet project for you. The fun thing here is that you can literally Macgyver it from scratch from just two materials. A small cord and two paper clips.
Paper Clip Pendants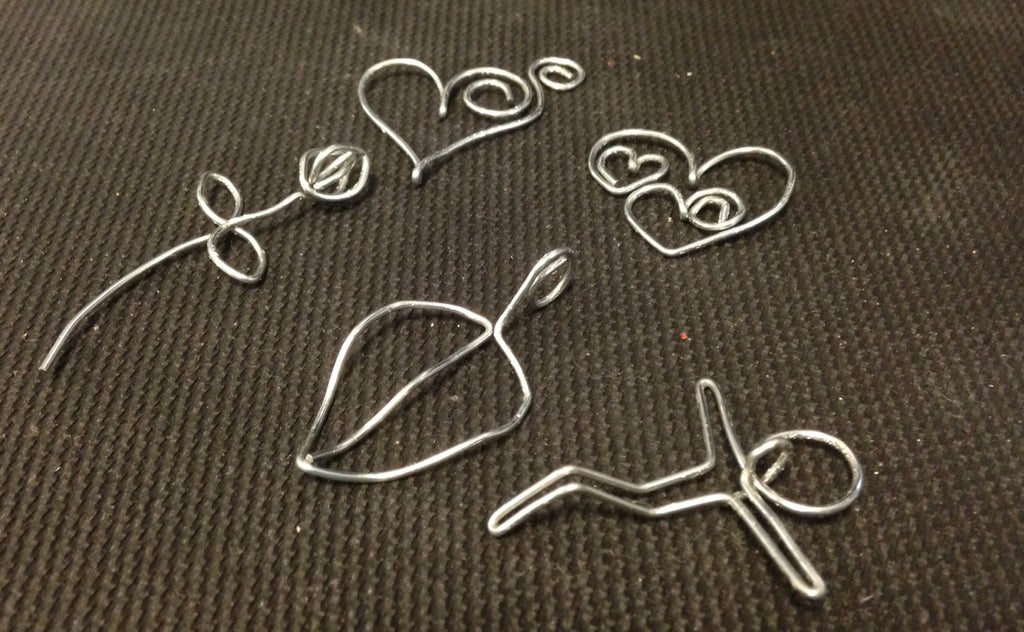 Sculpting a paperclip is not as hard as one might think, and to prove it, here are five different delicate pendants you can make for a necklace or to add to other accessories, like hair clips, brooches, bracelet charms, and so forth. A leaf, a heart, a small man, try making these simple shapes and it will help you developed your own fun paper clip shapes.
Hanging Paper Clip Earrings
The first earrings might have tickled your fancy, but thought that they're not worth the effort, here is a project with the same concept, but a lot easier to make. Instead of wrapping the paper clip with twine or a string, use pieces of paper. This is not only easier to wrap around the paper clip, but it also gives you a chance to play around with different shapes and designs.
Colorful Paper Clip Necklace
Sometimes we just have to keep it simple, and it will turn out great. We know that paper clips come in various shapes and colors, so why not use just that to make some jewelry? Get some paper clips in your favorite colors and in some unusual shapes, and just strung loop them together. It is that simple. You won't even need a necklace clasp.
Paper Clip Pendant and Earring Set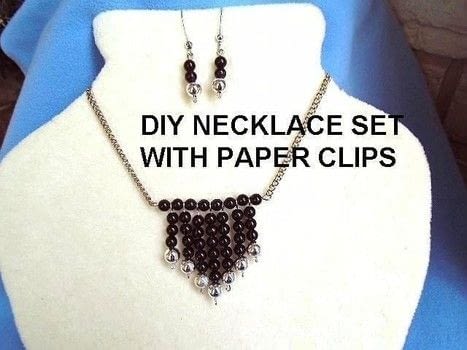 We'll end up our list of paper clip jewelry with a pretty fancy-looking set. At first glance, you'd think this elegant beaded necklace is quite expensive, yet it is made from a few beads, a necklace chain, and clasps. Aren't you tempted to try making one of these yourself?
That's all the jewelry-making projects we have for you for now? Did we succeed in changing the way you look at the paperclip now? We hope you found these projects interesting, and if you have any similar fun ideas, we'd love to hear them in the comment section below.