Okay, so we are NEVER enough of room decor. There are so many ideas and hacks that you can't stop writing about. For this week's project, we have gathered the brand new 10 room decor life hacks that are DIY and easy as a cupcake.
Your room should be a place of harmony and expressing your creativity, so If you have some free time and want to spend it on making these adorable and useful things, then scroll down and pick a project.
These DIY's are easy to make, require very little equipment, and don't take much time, just what you need, right? In this busy world, we are always looking for something simple to beautify and make our lives easier. Try them and tell us how you did.
1. Chalkboard To-Do List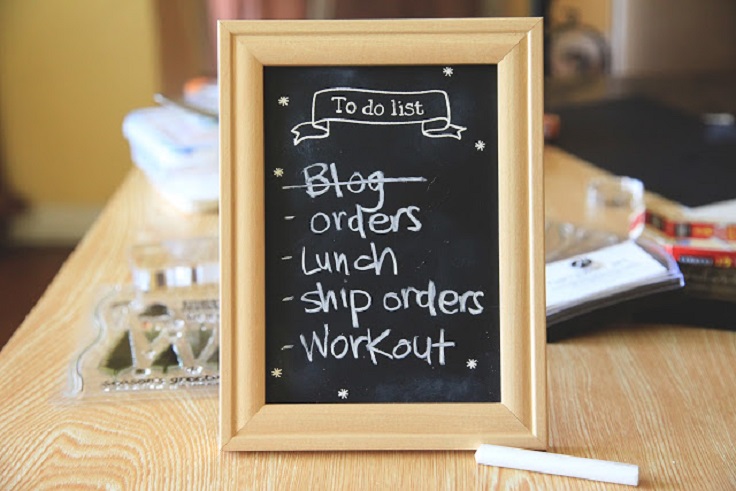 via unifyhandmade.blogspot.com
Who doesn't need this? It is the perfect reminder that you can also hang on a wall. Get some chalkboard paper, and cut it in the size of the picture frame you will use later. Put it in the frame and write your to-do list. Voila!
2. Gift Bag Storage
Use this simple hack to store things and beautify your wall. Pick a good looking gift bag and pin the handles on the wall. Store magazines, markers, mail, blank notepaper, etc.  Genius, right?
3. Ice Cube Tray Jewelry Display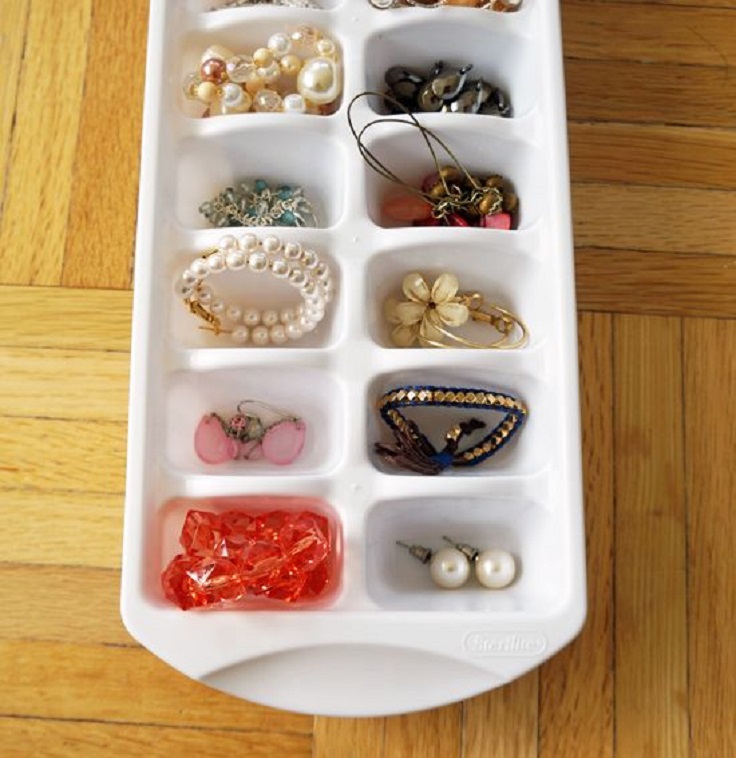 via popsugar.com
Turn your boring ice cube tray into an organizer. Place earrings, rings, and other goodies in the trays prevent mixing jewelry, and, even worse, lose them. You can store other supplies in the trays like sewing material, office supplies, and why not craft material.
4. Hanger Sunglasses Display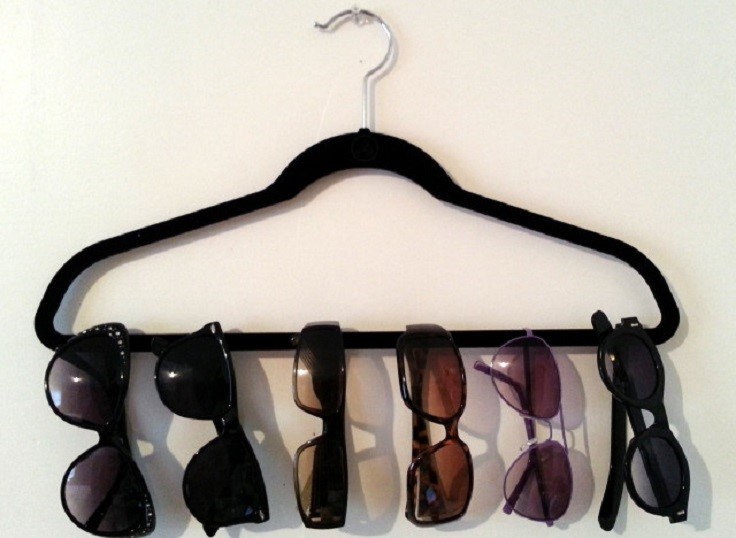 Have an extra hanger and sunglasses with no place to store them? Well, here is the solution. Place all your glasses on the clothes hanger and the wall. If you don't want other people to see it, place it in the closet.
5. Bobby Pin Magnet Strip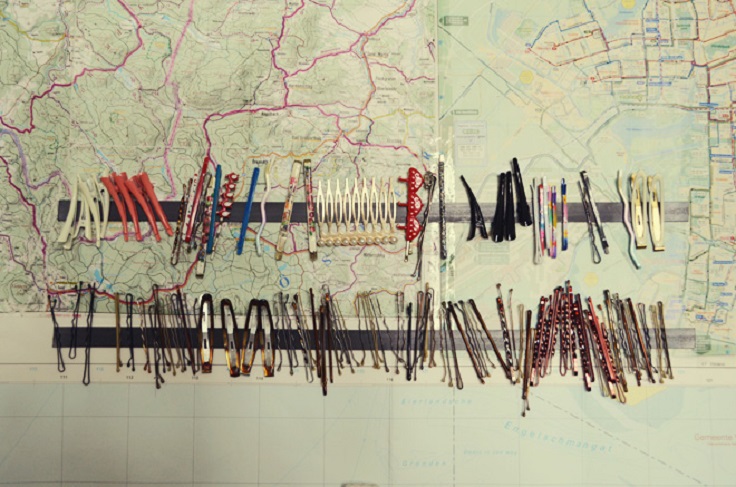 Don't you hate losing the little black devils? Problem solved. Get yourself a magnet tape and place it on the wall or in a drawer. The bobby pins will instantly stick to it and go nowhere.
6. Hanging Baskets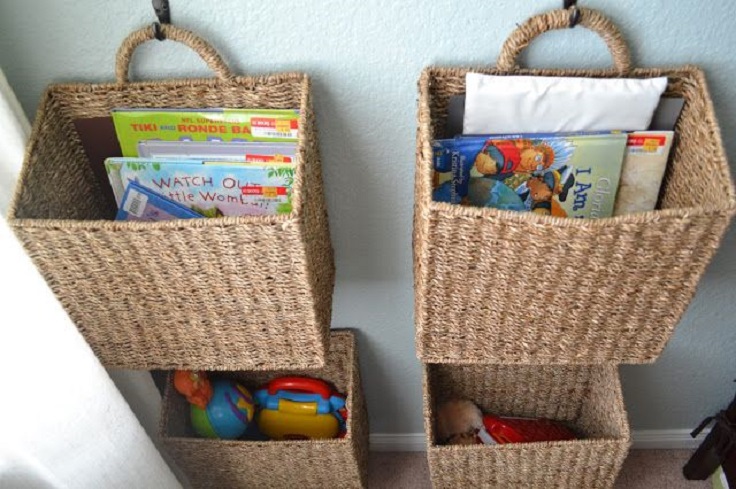 via toyorganizersonline.com
They are multi-tasking baskets! You can place books, magazines, towels, blow dryer and other stuff. Simply get a one handle basket and hang it on a wall hook. If you don't have this kind of basket, simply pin the basket you got on the wall.
7. Suitcase Storage Display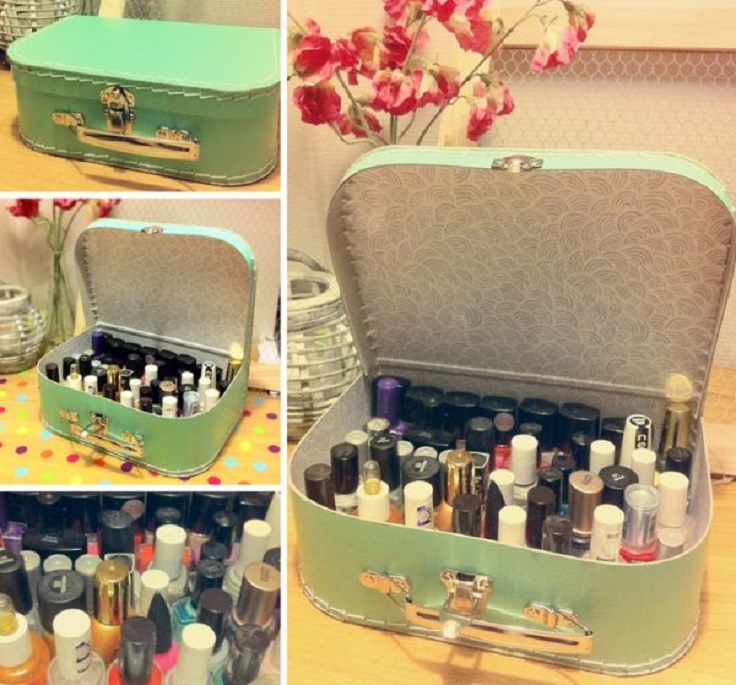 via homedit.com
Don't throw away vintage goodies like this suitcase; they are worth gold. Use them for storing nail polishes, books, movies, scarves, and other items that need storing. You can even take it with you if you go traveling. Convenient, isn't it?
8. Update Old Fan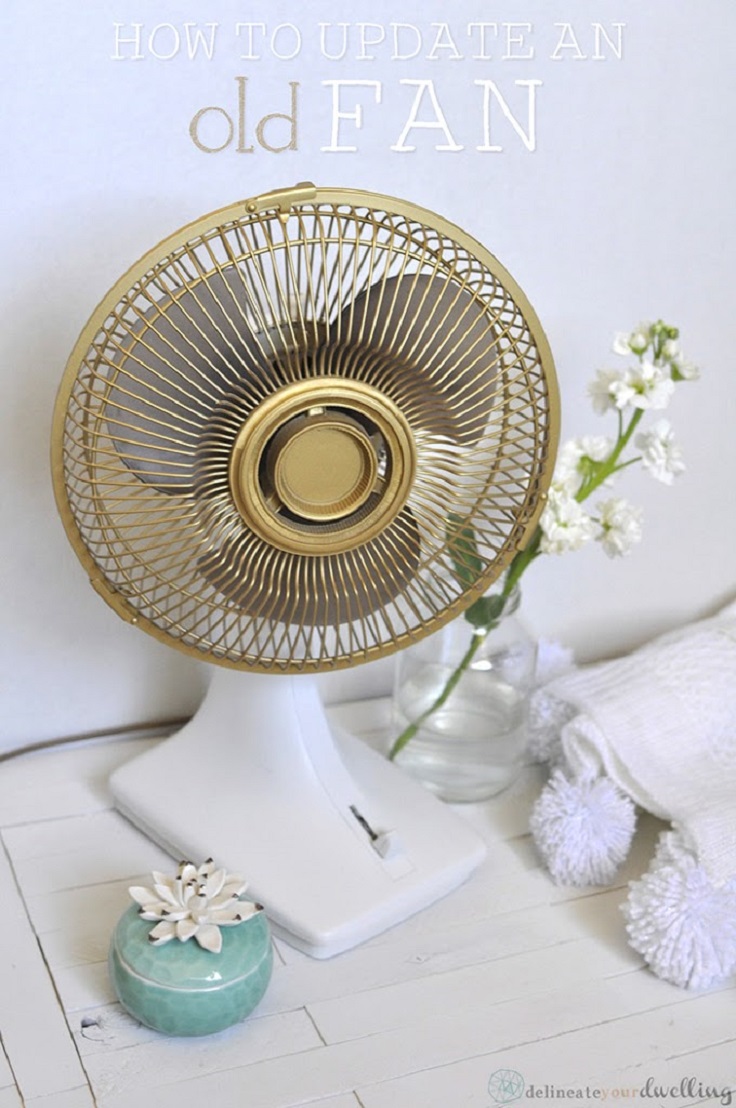 We are not all privileged to have a proper cooler during the summer months, and that is alright; you can now make your old fan better looking. Before you start spraying with golden paint, make sure to protect the other parts of the fan with aluminum foil. Unwrap the foil and give the base of the fan a quick white spray. Wait for the parts to dry and attach them back on. That's it.
9. DIY Terrarium
Basically, a terrarium is a mini-ecosystem. If you want this mini garden, here's what you need to do. Depending on the bottle size, you will need soil, rocks, charcoal, and sand. Start with a layer of rocks, continue with a little bit of charcoal, cover with sand, and finally soil. Add a plant of your choice and place the terrarium in a sunny spot in your home.
10. Washi Tape Table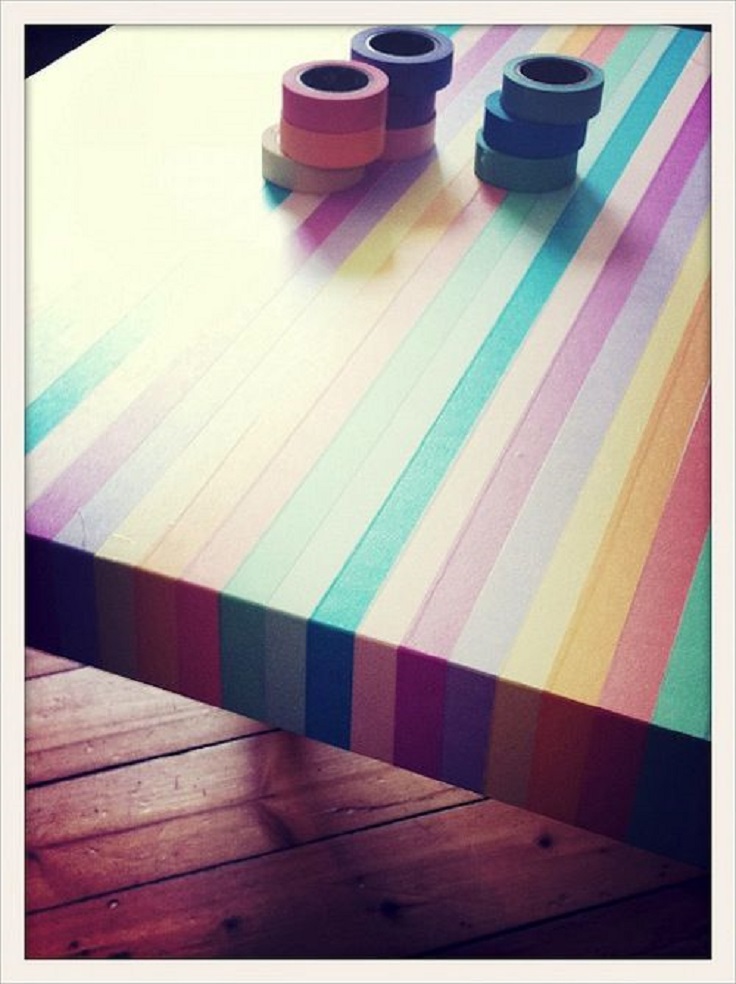 via washitapecrafts.com
If you have an old table that needs updating, use this simple hack. You will only need washi tapes and scissors. Start putting different colored washi tapes from one end of the table to the other. You are finished when the whole table is looking like a rainbow.