Since summer is right around the corner, we're desperately eager to put away the winter and spring outfits and bring on the summer dresses and feet-freeing sandals. We've certainly deserved them after spending a ridiculous amount of time in sweaters and boots. However, chilly weather tends to sometimes creep up unannounced and unwelcomed, even during the early summer days; and when that happens, we decide to place our warmer outfits in a more accessible place in our closets. Sadly, sometimes among those pieces of clothing are crocheted hats.
On the bright side, they are perfect for any kind of weather, which means you'll always be prepared to avoid an unwanted cold. Besides, crocheted hats have their way of making you fashionable while also keeping your head warm, instead of being dull and making you embarrassed to go out wearing them.
So, if you've got a bit of time, yarn, and needles on your hands to make a few crocheted hats, we suggest the styles below which we hope you'll proudly wear in any season.
Take a look, take your pick, and get crocheting.
Easiest Earflap Hat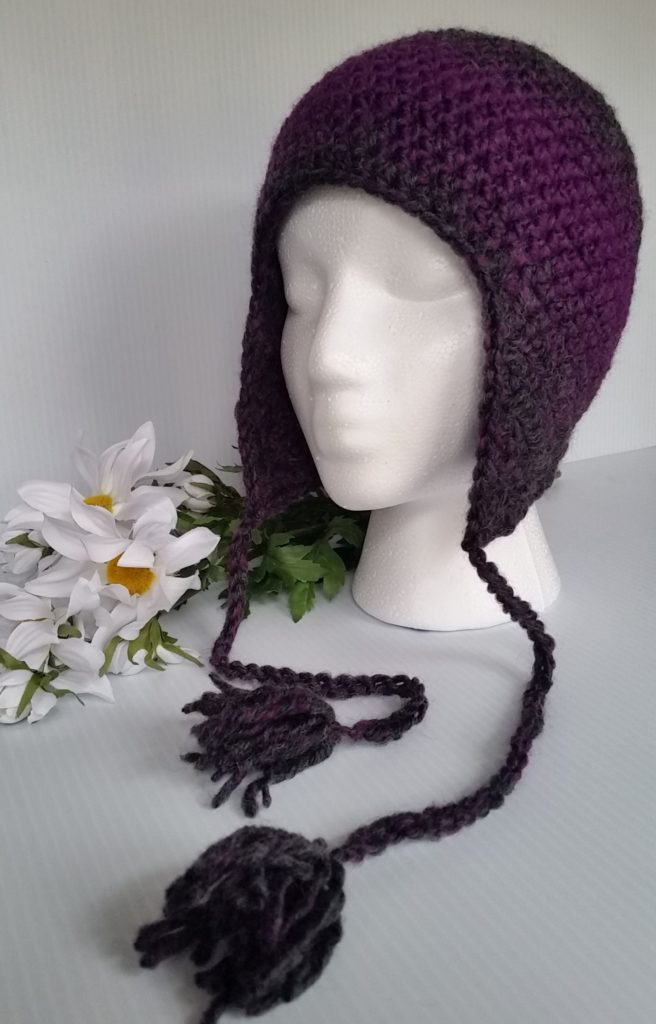 This is the type of hat that it's not only fashionable but also perfect for the spring/summer season, as it both warms your head and allows for a bit of breeze to regulate the temperature. Plus, it's got an amazing blend of colors that will amaze your loved ones who already know how crazy you are about DIY projects. This tutorial includes information about what kind of materials you'll need, as well as step-by-step instructions on how to make it.
Newsboy Cap
Ever since newsboy caps came into fashion, girls have been obsessing over them. Luckily, they're not going away any time soon. So, if this type of crocheted hat has ever sparked your interest, it's time to make one yourself; and this tutorial will be more than happy to help you with that.
Waffle Cone Slouchy Hat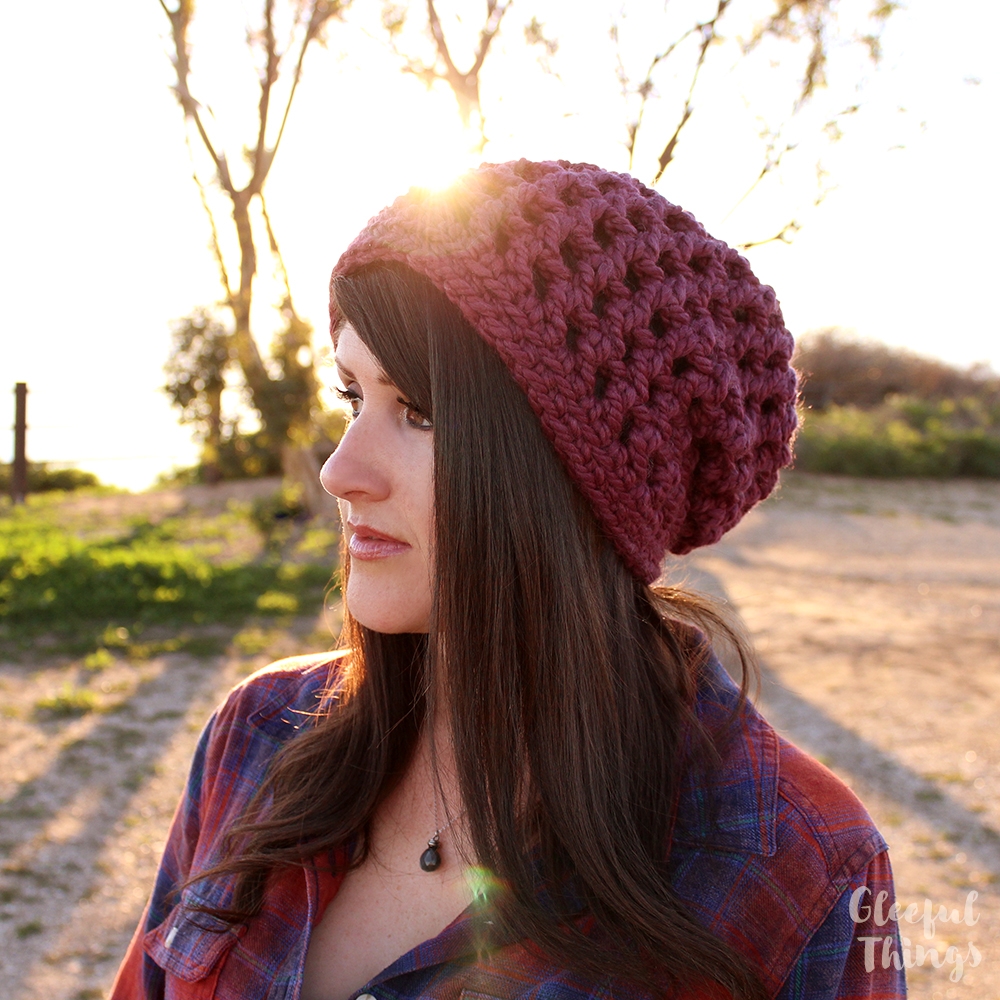 Crocheting has never been easier and more satisfying. To achieve this lazy and amazing look, all you need is some basic materials and follow the pattern readily available you can get for free in the link above.
Crochet Urban Slouchy Beanie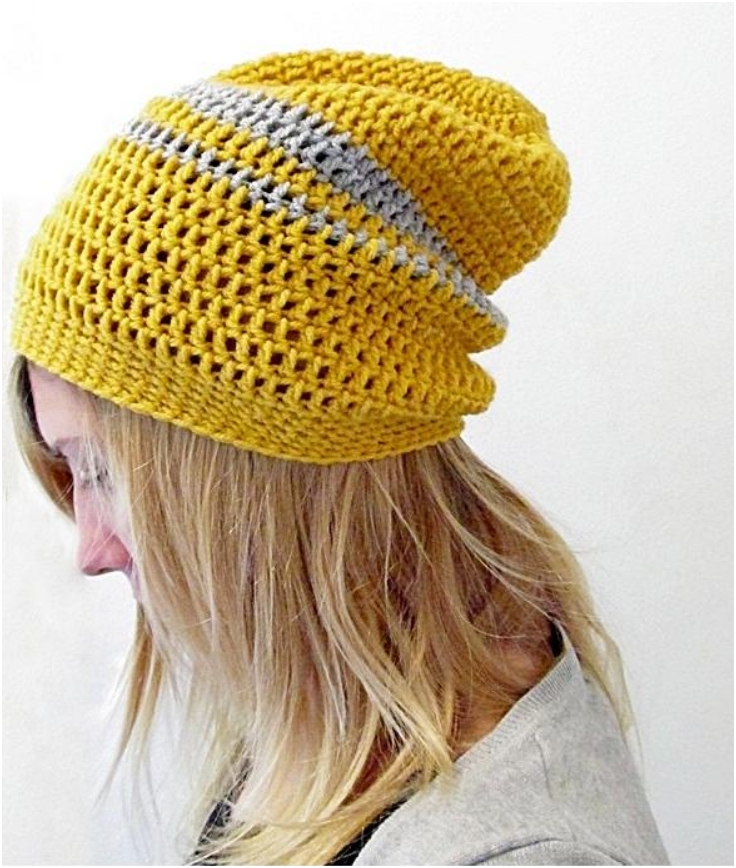 Yet another slouchy hat that you can make in just a few hours and rock the entire year (even during those chilly summer nights). What's amazing with crocheting hats is that you have complete freedom to switch between colors anytime you want and make it your signature hat. It will never leave you bored, that's for sure.
Crochet Elf Pixie Hat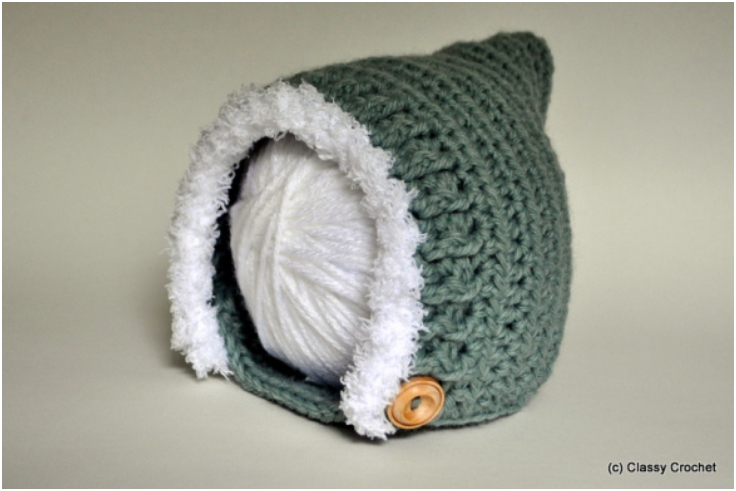 Time to bring on the cuteness with this crochet elf pixie hat. Even though it would look even cuter on children, who says you can't make one for yourself? Get cozied up and awaken your inner child after you've awakened your inner crafter.
Vintage Pompom Hat Pattern DIY Tutorial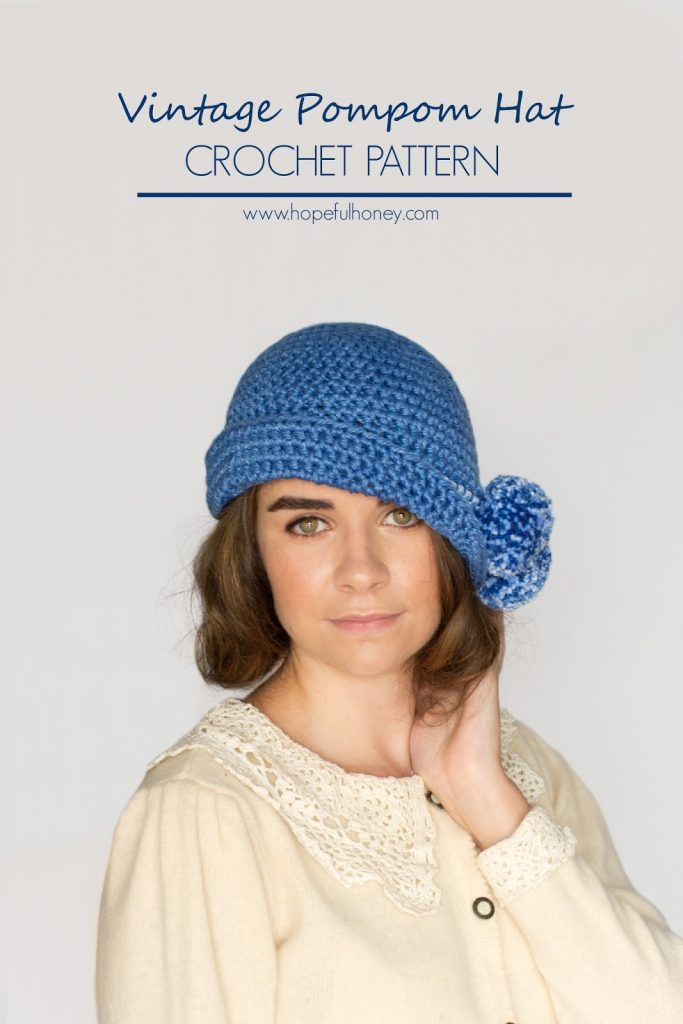 Time machines may not exist (yet, *hopeful grin), but since some pieces of clothing are making their glorious comeback, such as this Gatsby-era pompom hat, we certainly feel as if we've traveled back in time – and we couldn't be happier about that. If you're also a fan of vintage hats, this one is the perfect choice for you.
Shell Stitch Crochet Hat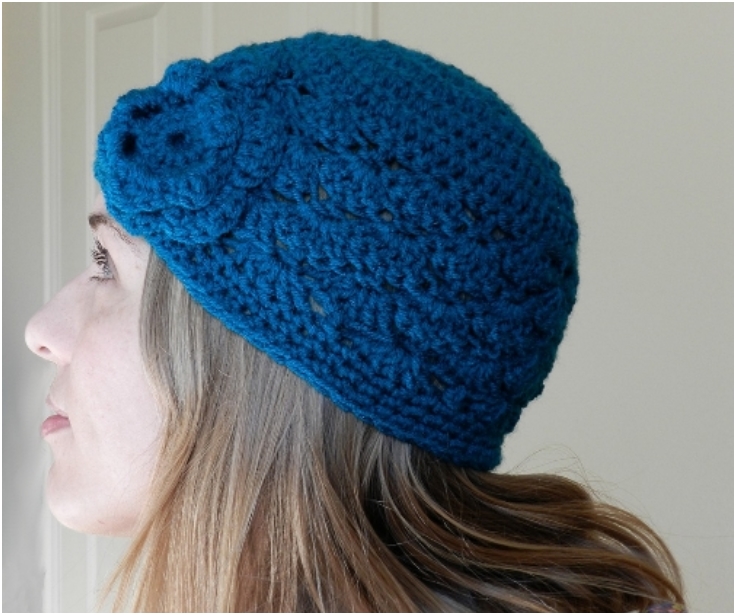 Are you looking for a hat that will add a bit of cuteness to your look and make you feel warm and cozy? Say no more. We present to you this shell stitch crocheted hat tutorial with a free pattern included that will guide you every step of the way.
The Bliss Hat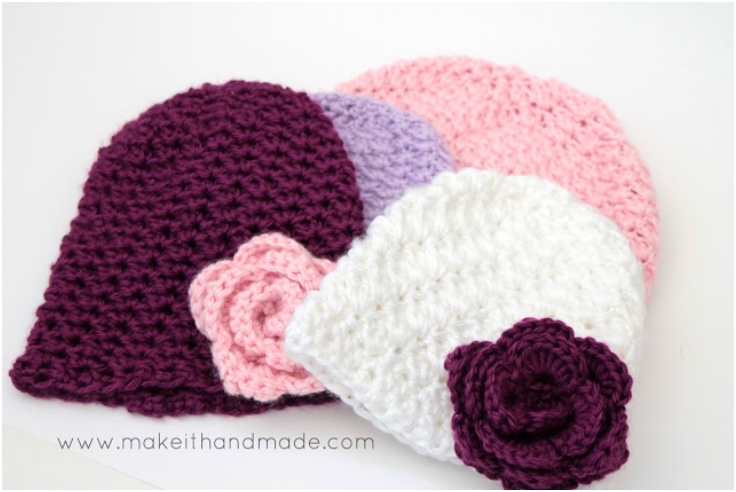 With eye-pleasing colors that are perfect for the winter season, this selection of crocheted hats is a true bliss indeed. If you're thinking about refreshing your look with some new hats for the following winter, the bliss hat style will definitely do the job.
Crocheted Cloche Pattern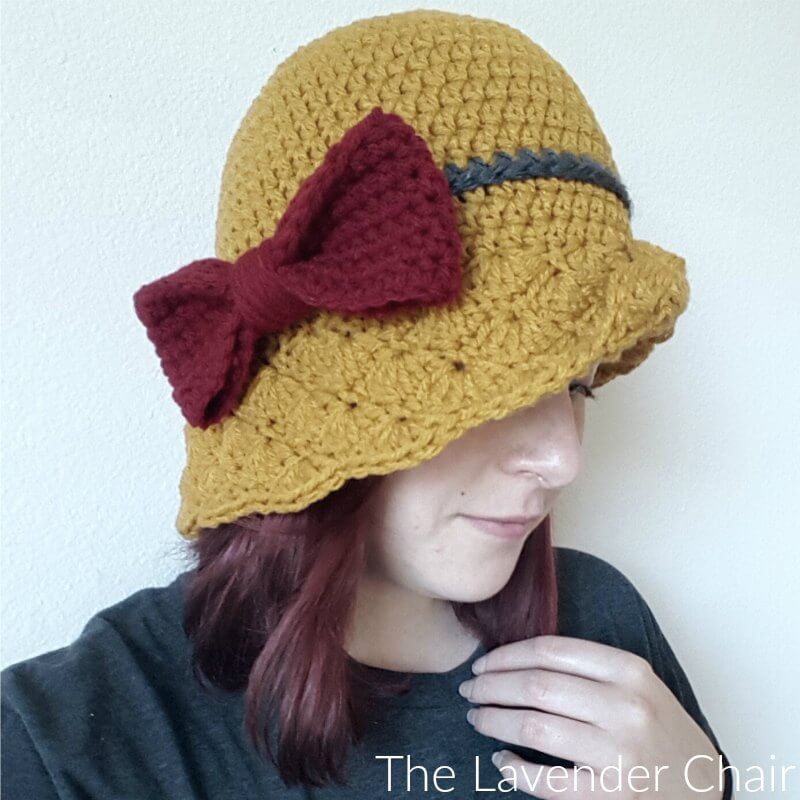 As you can see, we can't get enough of the vintage crocheted hat styles; and if you caught yourself staring at this particular hat for quite a bit of time, chances are, neither can you. Since it's a bit more complicated than the rest of the styles we saw previously, it does require some background skills in crocheting. However, it will only make the project that much satisfying after it's finished. So, if you think you have what it takes to recreate this pattern, feel free to take the challenge. We believe in you!
Free Crochet Newsboy Hat Pattern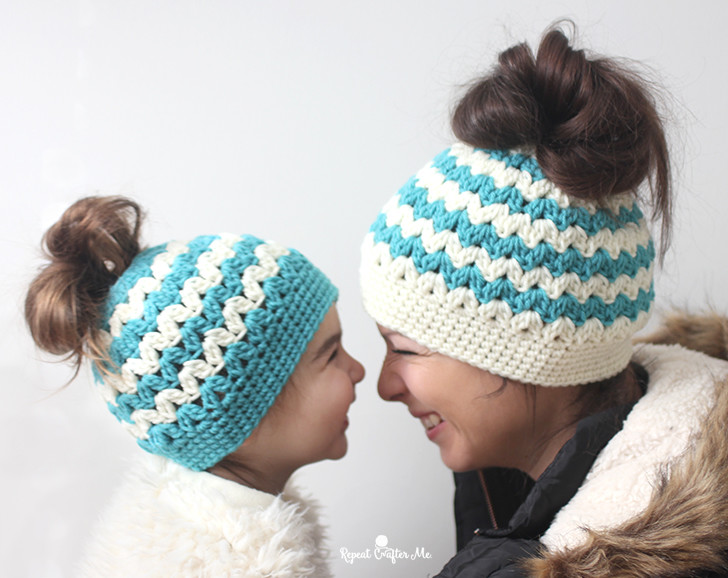 And finally, the cutest thing you'll see on this list – a pair of matching mother-daughter crocheted hats. Kids are known to copy their parents in what they do, so why not have an additional thing you can share together? If you have a little one(s) at home, making a pair of matching crocheted hats is just another heartwarming way to deepen your bond.
That's it for today's fashionable crocheted hats article. Feel free to let us know if you're planning to recreate some of these styles. Have a nice day and happy crocheting!