Oh, the joy of Christmas! All the excitement, the happiness, the gatherings with friends and family, the coziness of sitting in the living room encircled by the Christmas tree, decorations, etc. While we are keeping up with the Christmas decorations and ornaments that have been passed down through the years, there is a thing that does not cry for too much attention, but can become an excellent addition to the overall Christmas spirit – the tree skirt. It is something that may not be as much of a centerpiece, but it still creates a festive background for the Christmas atmosphere in the living room. It will also give a nice touch to the Christmas gifts under the tree, and last but not least it is great for covering up the trunk or stand of the tree. Not to forget, but the bonus is that it will protect the floor and carpet from any fallen pine needles.
You can buy one, or even better you can DIY – a Christmas tree skirt made by your taste. You can create a perfect base for the wonderful tradition of giving gifts with a tree skirt that will give a special touch to the Christmas tree. Add some flair and cover the base with a beautifully crafted decorative tree skirt. Tree skirts are often made from a range of materials and styles varying from playful picks to colorful wicker tree skirts to faux fur and jute ones. It will add some magical charm and will spice up your living room. Tree skirts are definitely giving the finishing touch to your decorating theme.
Truth to be told, the tree skirt is disposable, it is wear and tear, so its purpose is more of a stylish one than keeping and guarding it for the generations to come. Therefore feel free to change it as much as you like after feeling that it has served its purpose. So roll up your sleeves and be as creative as you please in selecting your perfect tree skirt for this Christmas.
We've made a selection of the most creative ideas for DIY Christmas tree skirts that will inspire you and complement your home decor. We can tell that your floors will have a bit more personality this year.
Look at the top 10 festive DIY Christmas tree skirts and choose a piece that best suits your holiday theme and style.
Reversible Tree Skirt DIY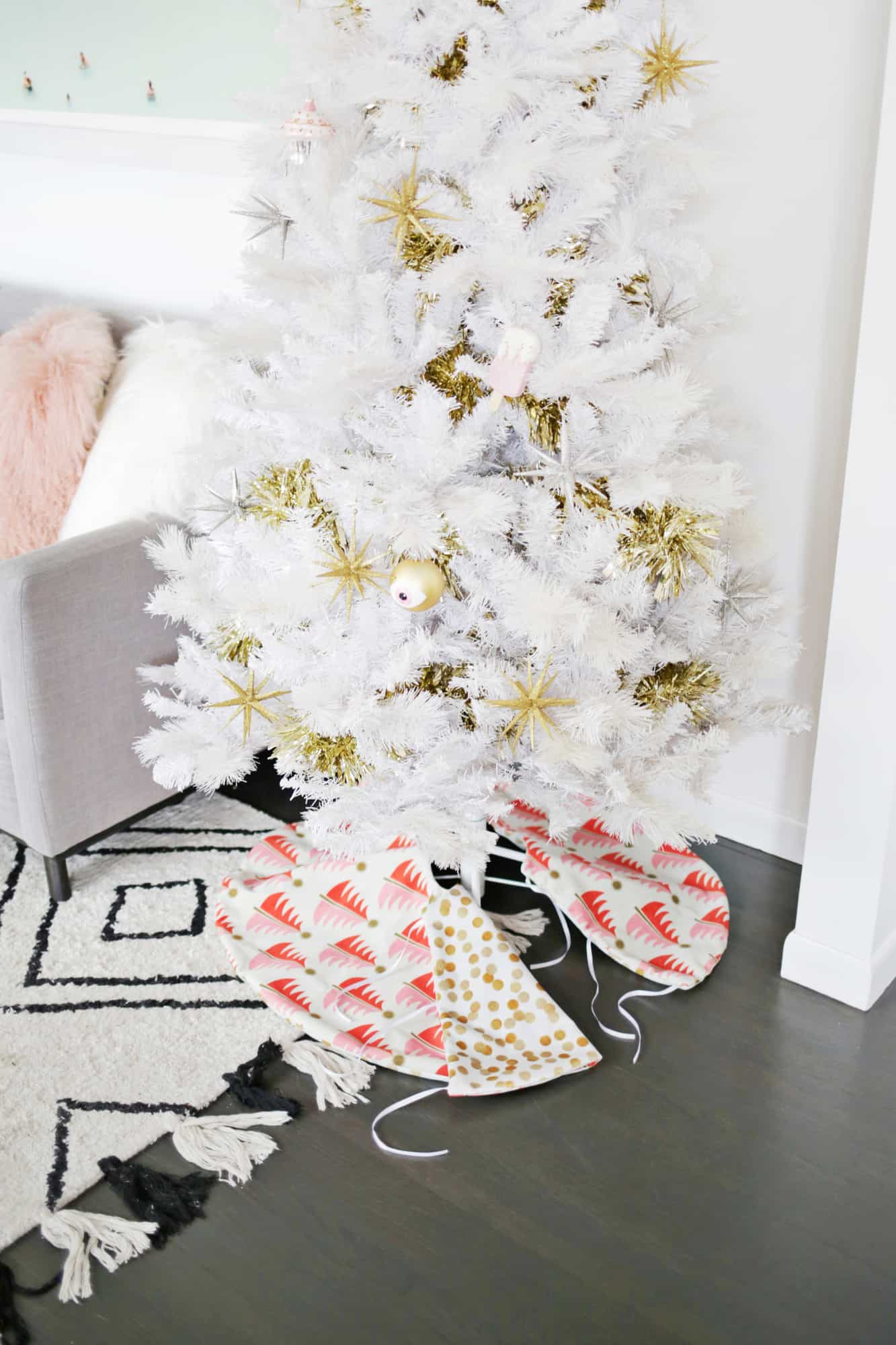 Change the pattern of this wonderful reversible tree skirt to suit your mood. Everyone will be excited about it.
Fur Trimmed Tree Skirt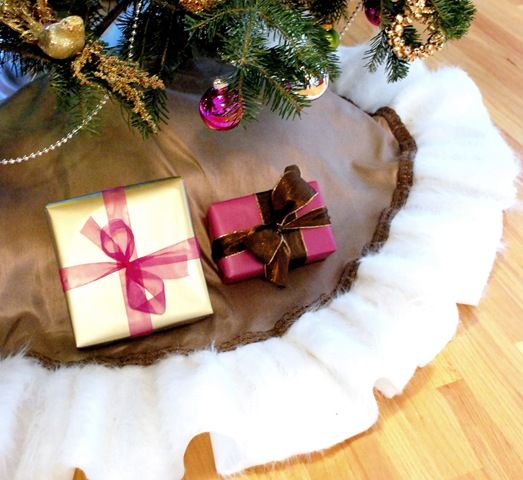 This is a festive Christmas tree skirt with fur. It is fancy and will add up to the Christmas atmosphere in any home.
Spiderweb Christmas Tree Skirt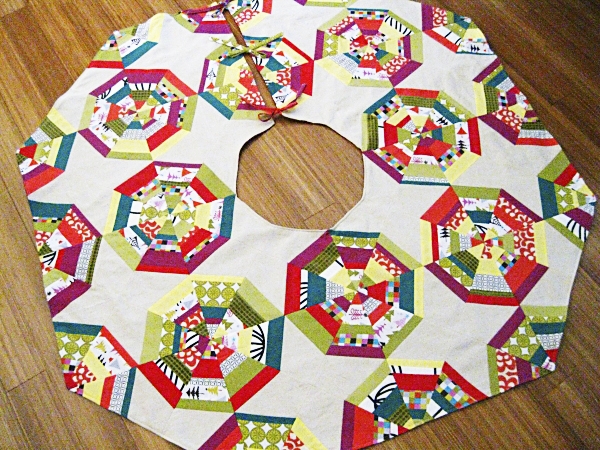 Get your Christmas tree ready for this tree skirt inspired by the geometric shapes inherent in the spiderweb block. It's colorful and brings joy to the overall decoration.
Dash Away Christmas Tree Skirt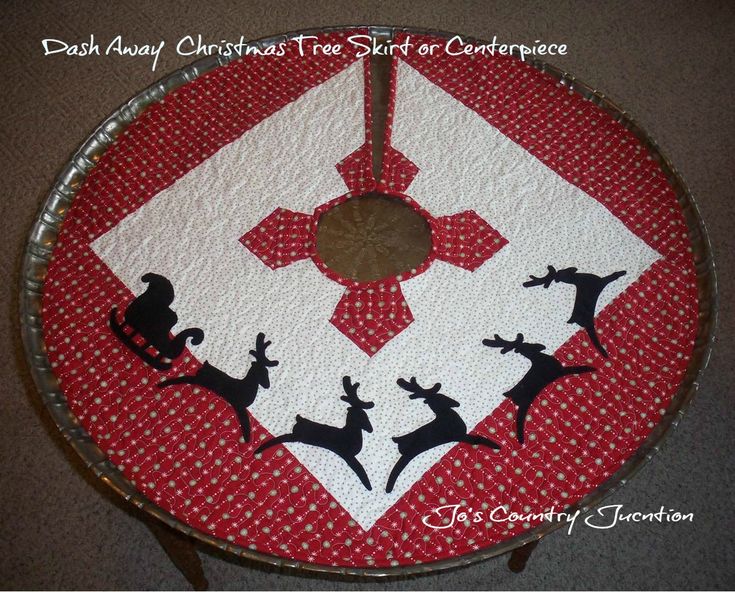 Use this tree skirt to dash away everyone. Besides its purpose as a tree skirt, with some adjustments, you can turn it into a topper for a round table.
Granny Stitch Star
The ruffled vintage-looking tree skirt is bringing joy and happiness. This pattern will take you back to your childhood days. Enjoy the old memories while creating new ones.
Red and White Chevron Christmas Tree Skirt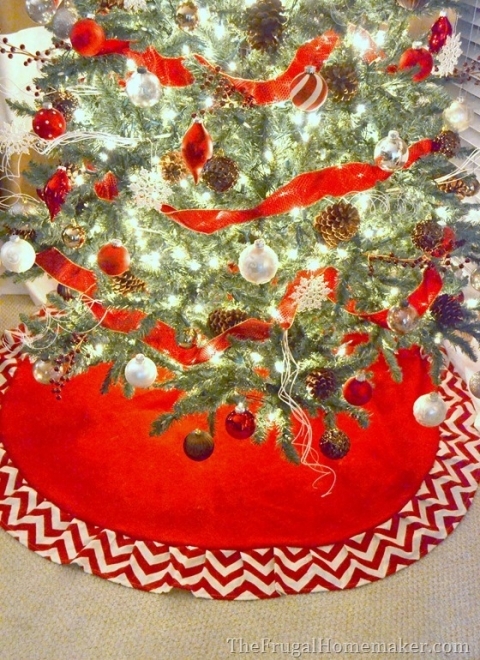 Mrs. Claus might have made this fluffy red tree skirt with white stripes. It just literally screams Christmas and keeps to its spirit.
DIY Ruffled Burlap/Ticking Tree Skirt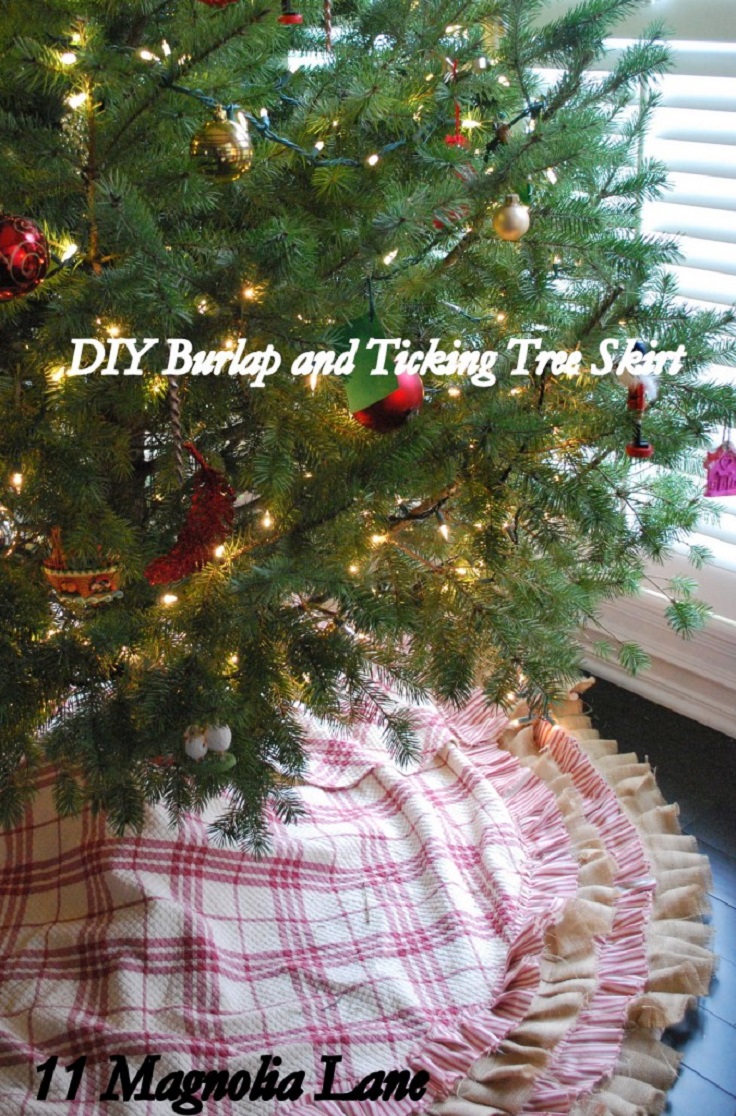 Find a suitable table cloth and with a little bit of magic turn it into the perfect tree skirt. You'll thank us later!
Felt Flower Tree Skirt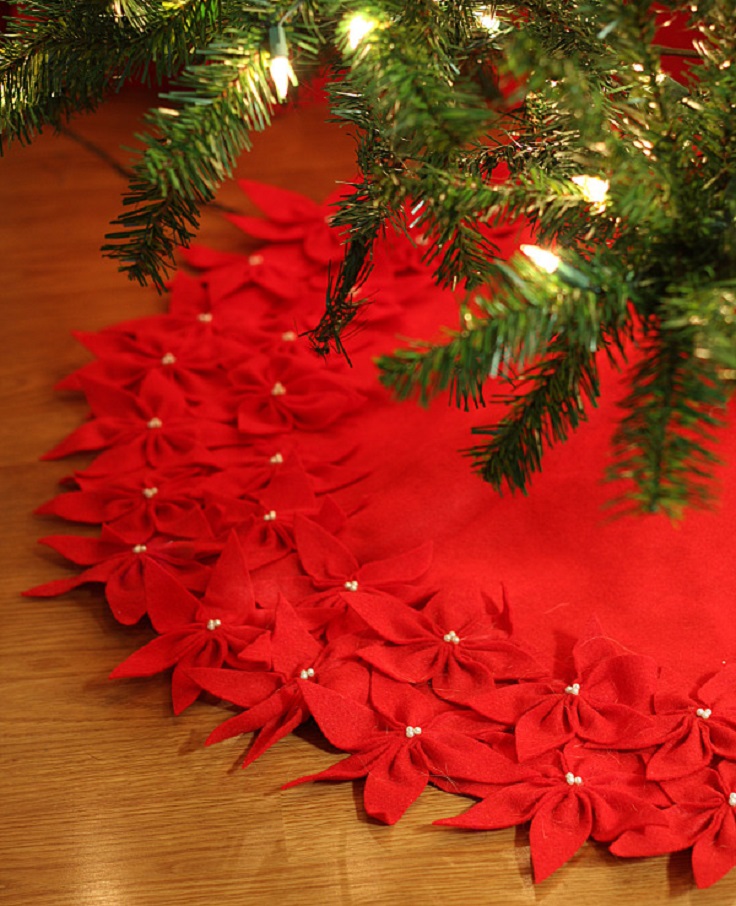 Make your own fancy Christmas tree skirt that will everyone speechless. Let not the flowers scare you away. On the contrary, they are easy to make and give that special flare.
DIY Holiday Tree Skirt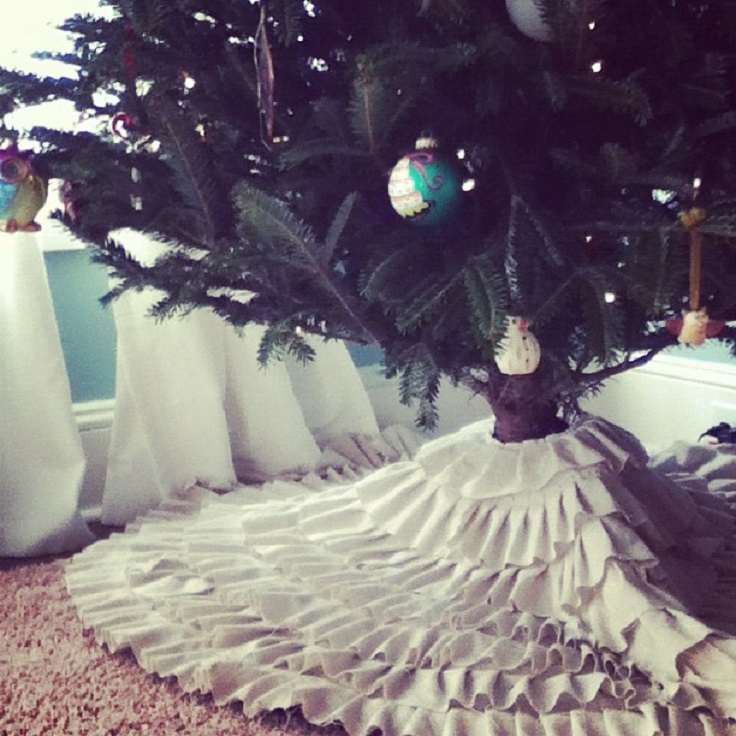 This show-stopper over here is plain and will add up to your Christmas tree. The tons of ruffles are the thing most specific about it, and that's why it's so special.
Festive DIY Tree Skirt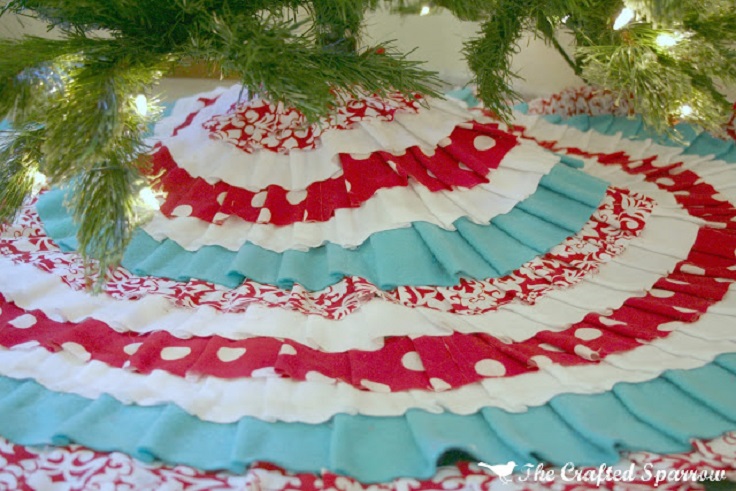 For this beauty, all you need is some fabric and glue. No sewing, no nothing, just your good mood and the wish to turn nothing into something.
Not everyone will be enthusiastic until the end and finish the job. But if you get to the final point, trust us, the satisfaction from the job nicely done will be greater. Not to mention that you'll have a magnificent piece of art under your Christmas tree.