We are great fans of projects that include making something beautiful and useful out of plain simple (and cheap!) things. Take paper plates for instance – who have thought that you can use them for so many other things then for consuming food at parties? Yes, you will be surprised to learn how many awesome things you can create using paper plates. Baskets, purses, favors, napkin rings, decorations etc. We are here to bring you the best and most fun ideas and tutorials. If you are a but creative and skilled you can easily make each of these project we are listing bellow. Take a look.
DIY Cookie Basket
It takes one paper plate and five minutes to make this cute cookie basket. So affordable yet so awesome. Cut, fold, tape and fill with delicious cookies! Decorate with a cute ribbon and personalize with a tag to make it a perfect present. Voila – the basket is ready to give away.
How to Create a Flower from a Paper Plate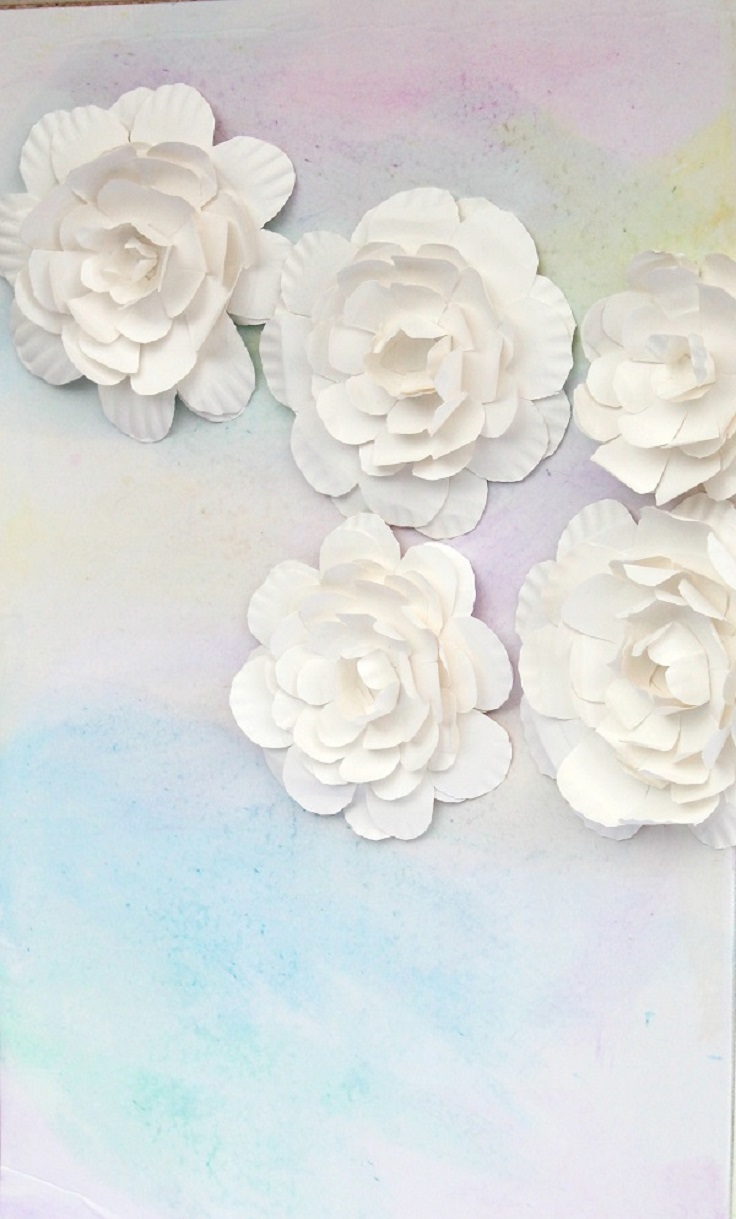 As flowers reminds us spring and spring is so near – it is a great idea to decorate with flowers. Flowers everywhere! Learn how to make them out of plain paper plates and use them however you like. Leave them white or paint them in beautiful spring colors. You can also use colored paper plates to skip the painting part.
Paper Plate Watermelon Purse Tutorial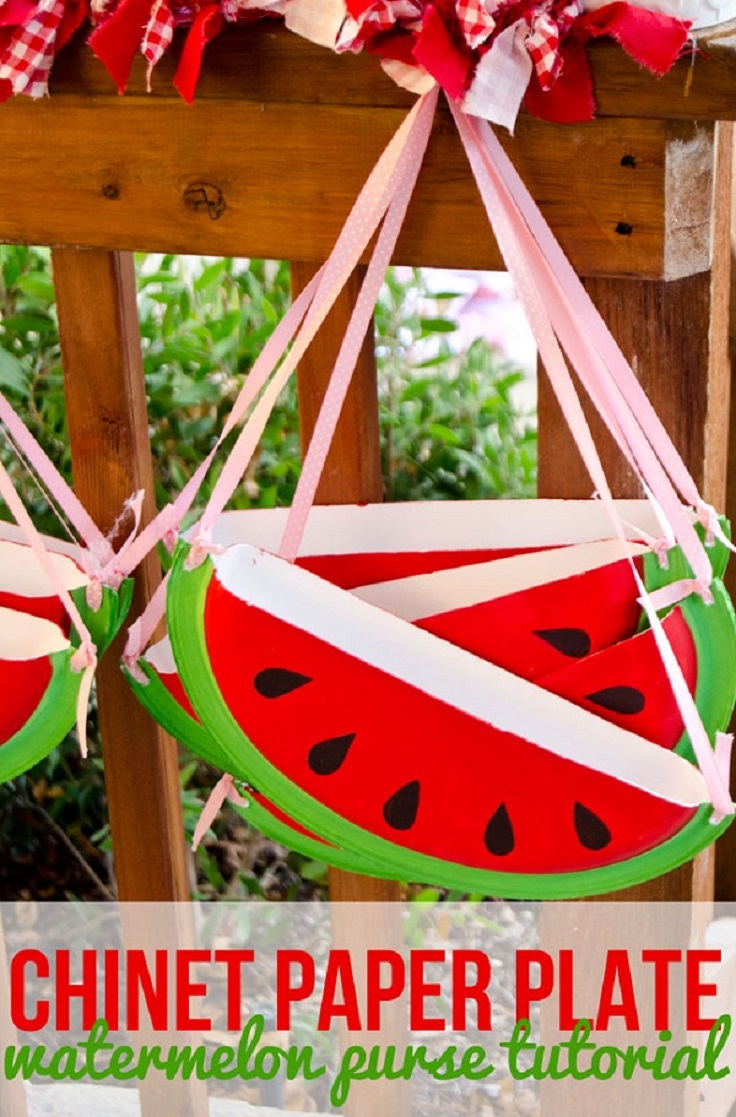 via love-the-day.com
Now here is an original idea – something totally different! This paper plate purses are so unique and fun – you can give this perfect little container to your guests at a party so they can put their party favors in. Go and visit the blog on the link just bellow the photo to learn how to make them.
Paper Plate Berry Baskets

via designmom.com
Here is another way to make fun little baskets out of plain paper plates. Color the folded plates with food coloring and fill them with berries – you get a perfect gift for your neighbors or friends. Check the tutorial and you will see how easy it is to make these baskets.
Paper Plate Gift Basket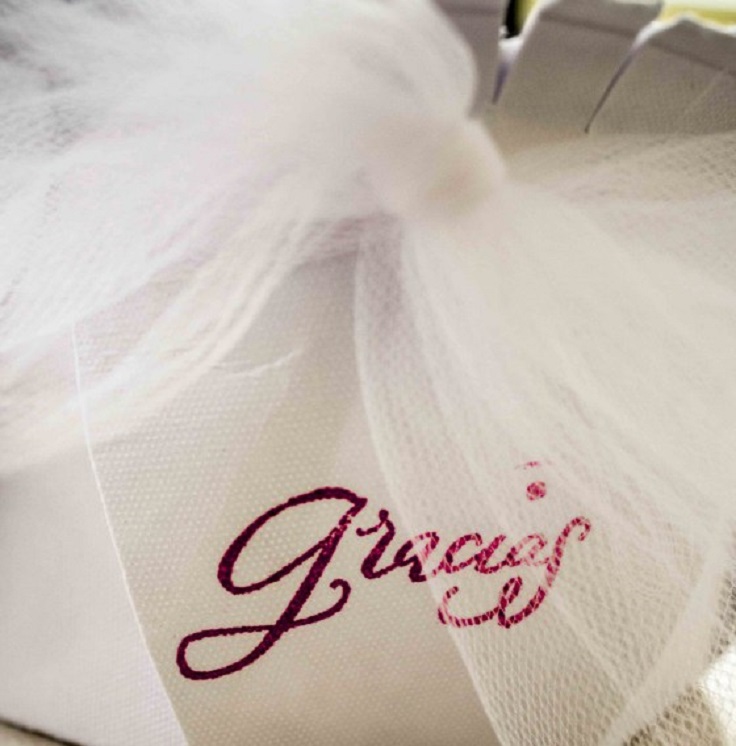 via homeschooledbaking.wordpress.com
By following this detailed tutorial you can make beautiful baskets for packaging homemade gifts. You can decorate them or personalize them as you wish – just use your imagination and creativity. We are sure you already have everything you need to make this project.
Chalkboard party favors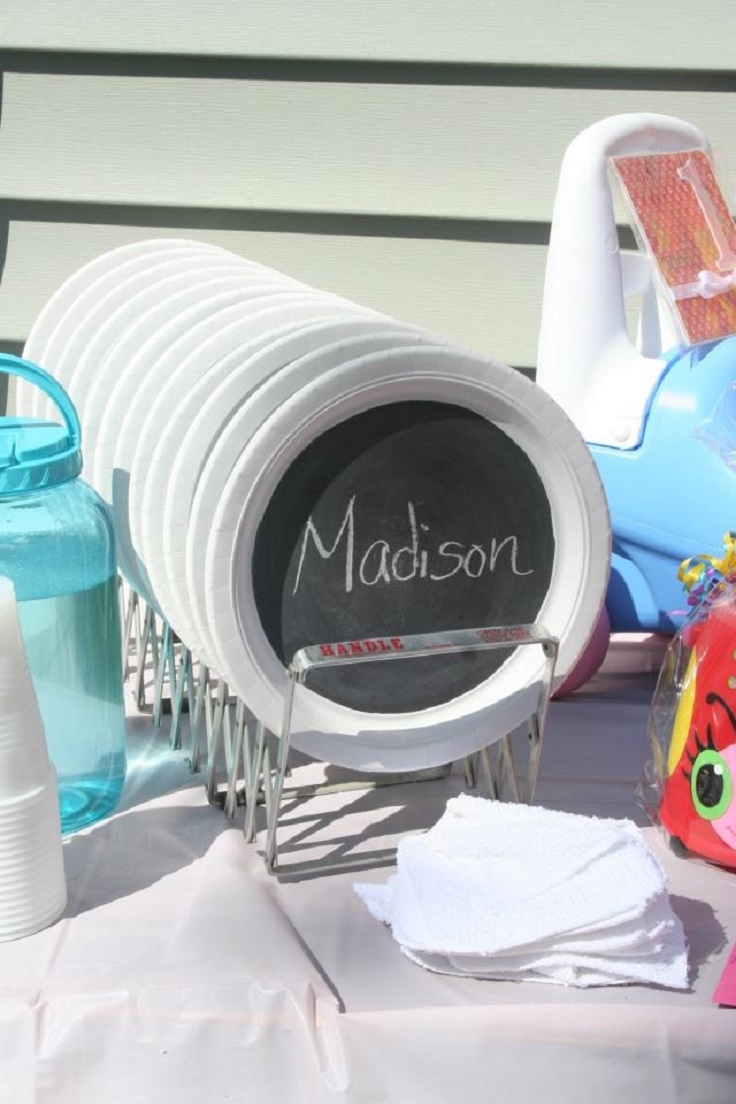 via pinterest.com
This is a great idea we came across on Pinterest. You can make beautiful and interesting party favors by using simple plain paper plates. Choose the kind that are with a shiny surface and paint them with chalkboard paint. You will need to apply 2 thin coats (prime with chalk – rub all over then wipe). Then take some cheap white washcloths, cut into 4 squares each and folded over a corner to sew a tiny pocket just big enough to hold a stick of chalk. Voila – awesome party favors. Now all you need to do is display them on a metal file folder rack or an old "collator"
Easy Angel Wings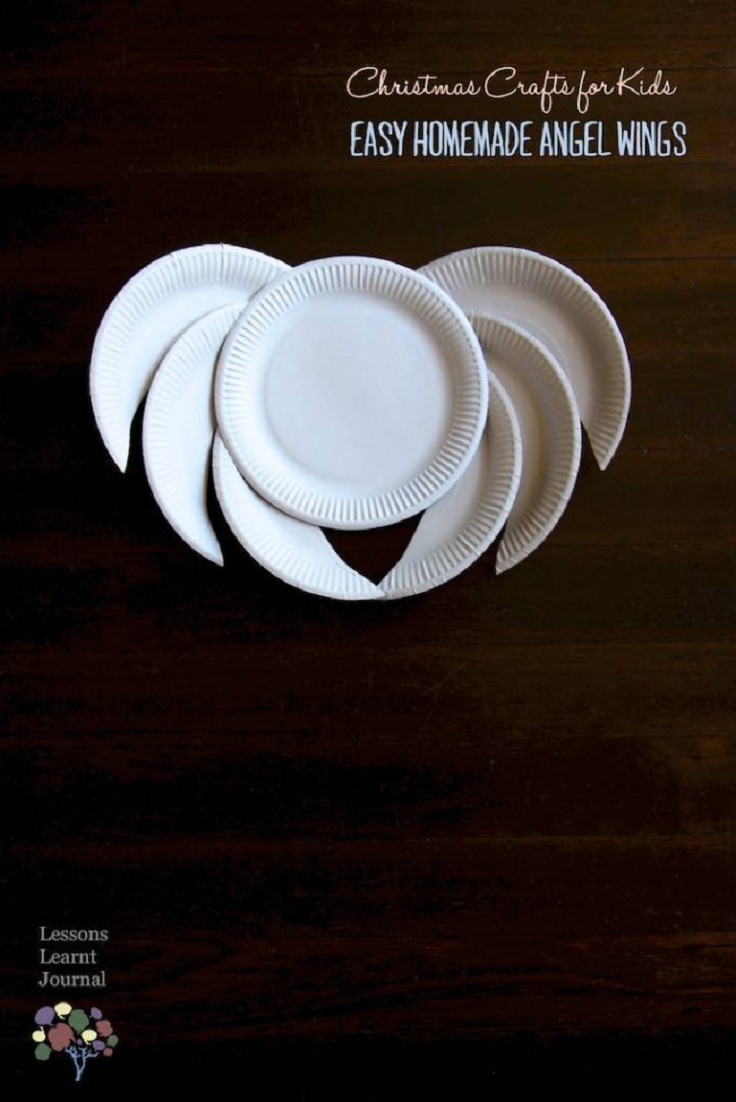 This is such an easy craft you can do with your kids! And it is totally budget friendly. You can make them for Halloween, a party or just for fun – as an easy craft to share with your kids. All you'll need are paper plates and glue.
How to make a paper plate Dreamcatcher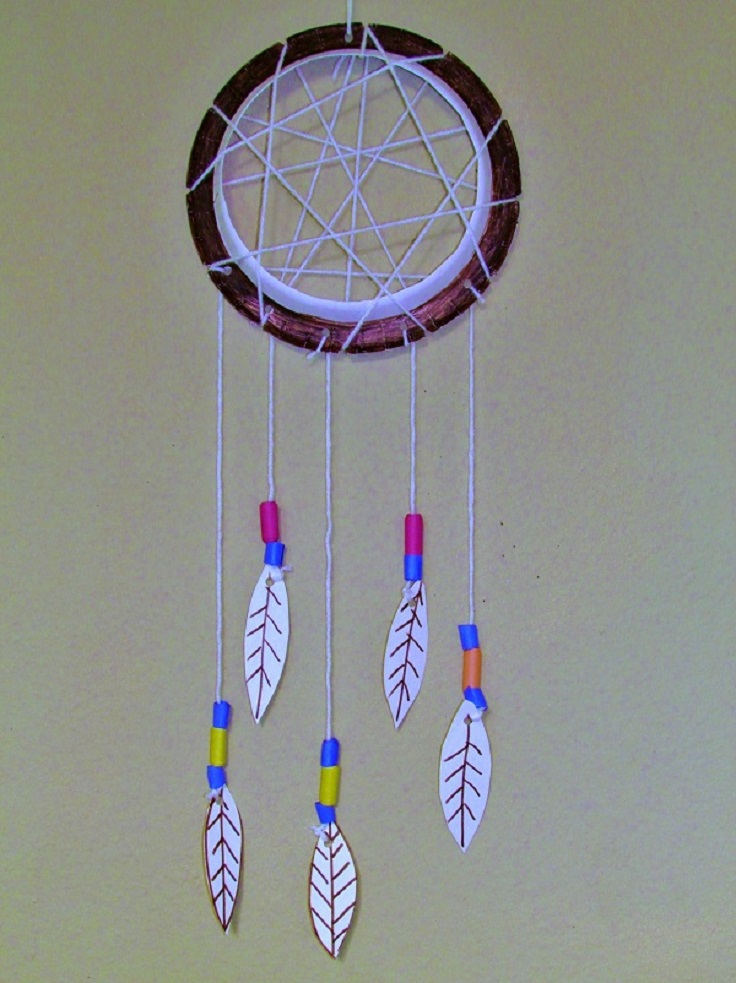 via youtube.com
Who would have thought that you can make a beautiful dreamcatcher out of a paper plate? Well, take a look at this awesome video tutorial and see it yourself… It is a fun and affordable project you can easily make in no time.
Birthday Wreath From Cupcake Liners and Paper Plate Flowers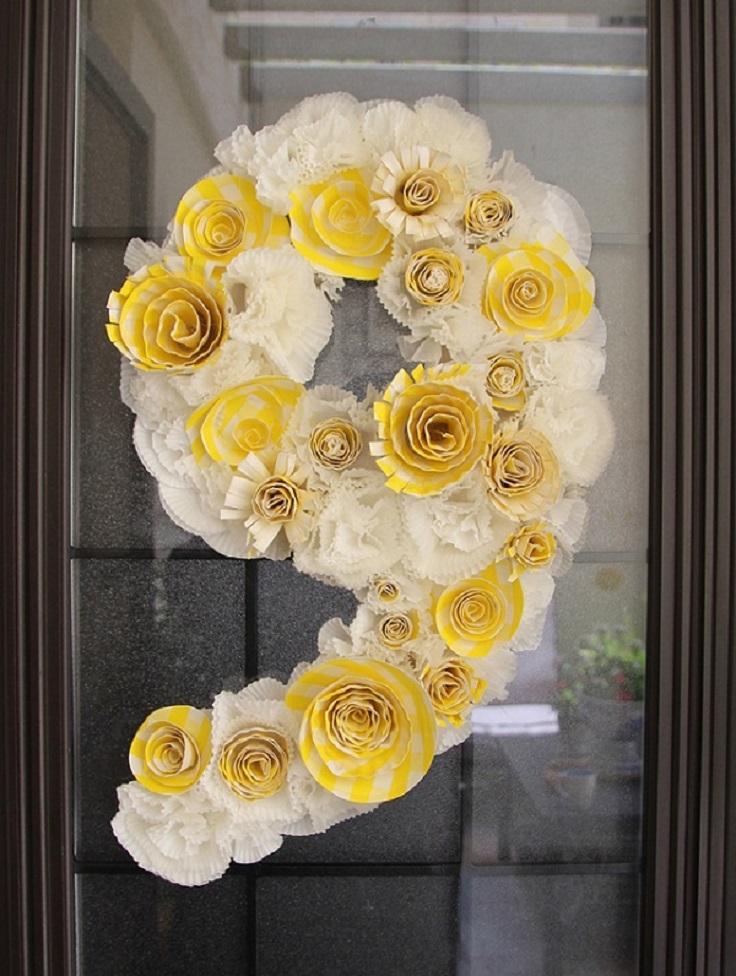 We just love this idea! Making a wreath out of cupcake liners and paper plate flowers is simply brilliant and you will be surprise how easy it can be. You can make any shape you like for different occasions. Visit the blog on the link bellow the photo to see the easy tutorial.
Paper Plate Magnolias
via auntpeaches.com
Magnolias are lovely! And have you ever thought you can make magnolias out of paper plates? Yes, you can make beautiful paper magnolias that actually look like the real flower and use them on top of napkin rings. Learn how to easily make them by following this easy tutorial.