"An apple a day keeps the doctor away" is a wise age-old saying that children just don't seem to like or obey. The apple is probably one of the healthiest fruits available, but parents and kids wage a constant battle against eating any fruits and vegetables. Therefor, parents need to become more cunning and creative if they want to win the war. Every holiday is an excuse to trick the kids into eating different fruits and vegetables and Thanksgiving is no exception. That's why we offer you the top 10 Thanksgiving turkey apple snacks that will help you make apples more tantalizing, fun and interesting for kids to eat.
Caramel Apple Turkey-Thanksgiving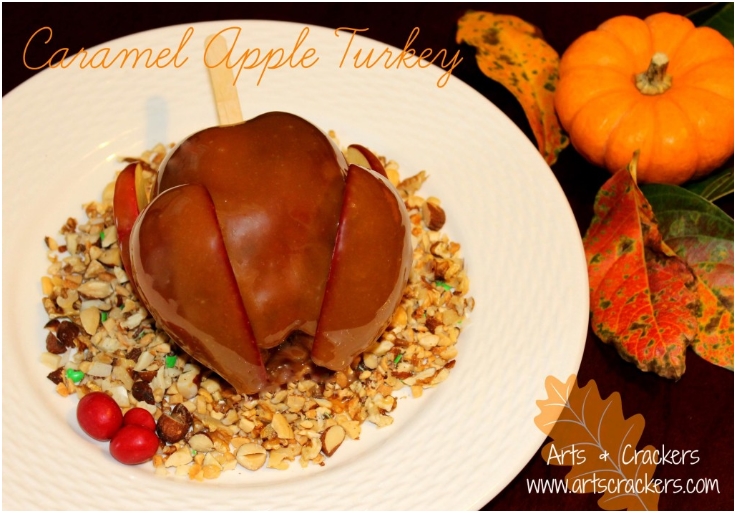 Recipe via artscrackers.com
Turkey Fruit Snacks!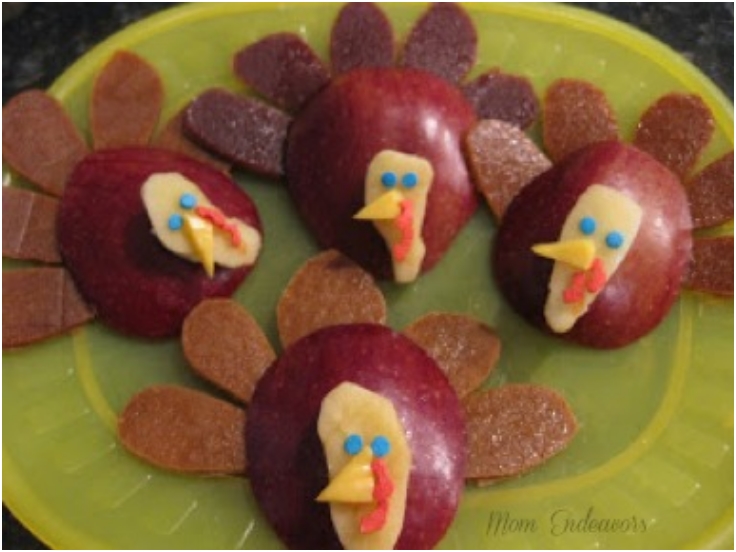 Recipe via momendeavors.com
Apples and Peanut Butter Turkey Treats for the Kids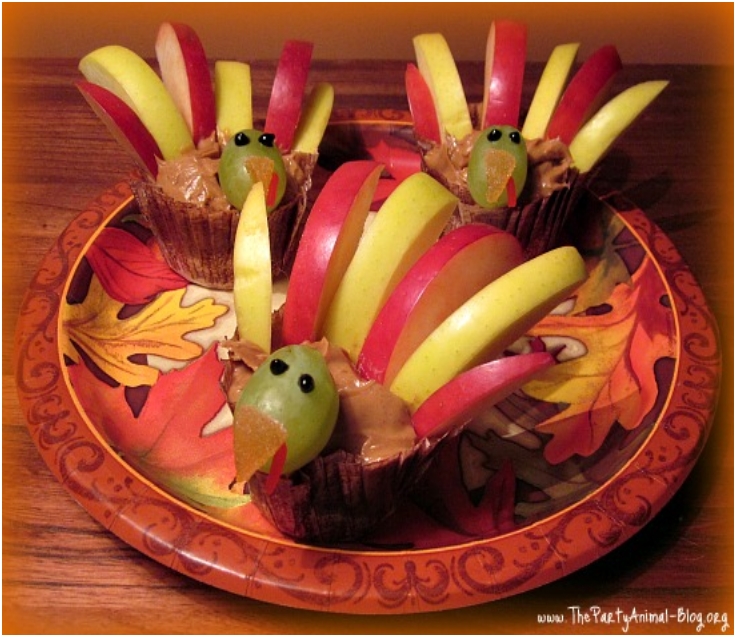 Recipe via thepartyanimal-blog.org
Thanksgiving Turkey Chocolate Caramel Apples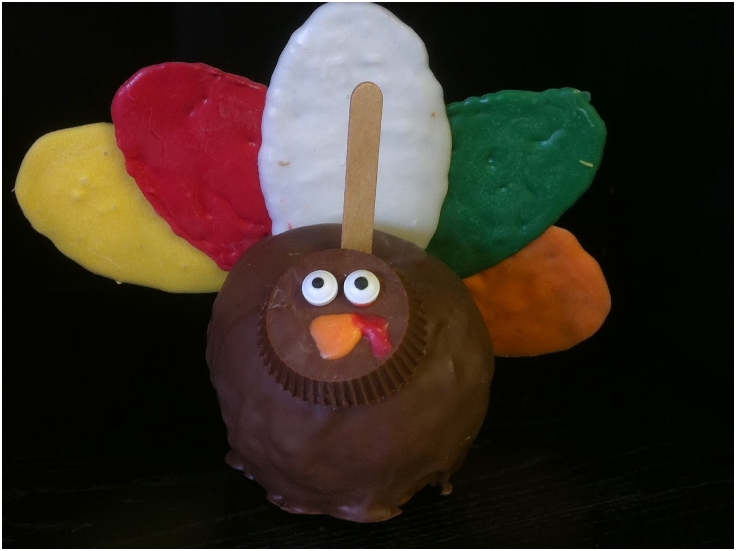 Recipe via kimskandykreations.blogspot.com
Thanksgiving Healthy Snack For Kids
Recipe via dancingcarrots.com
Thanksgiving Apples and Dip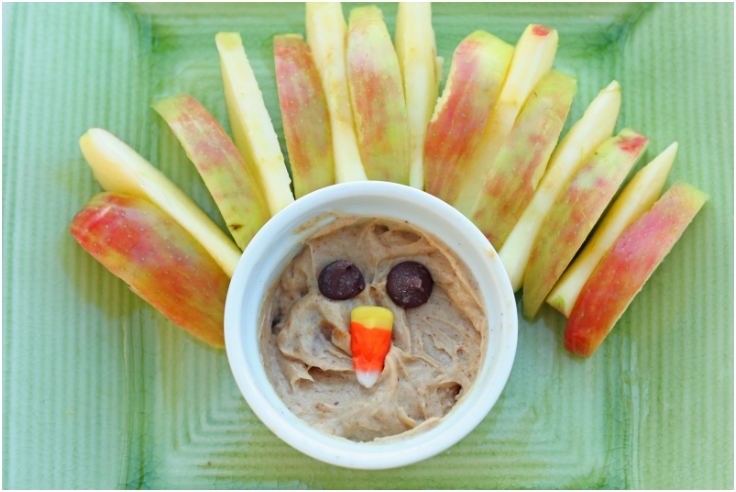 Recipe via superhealthykids.com
Thanksgiving Snacks & Goodies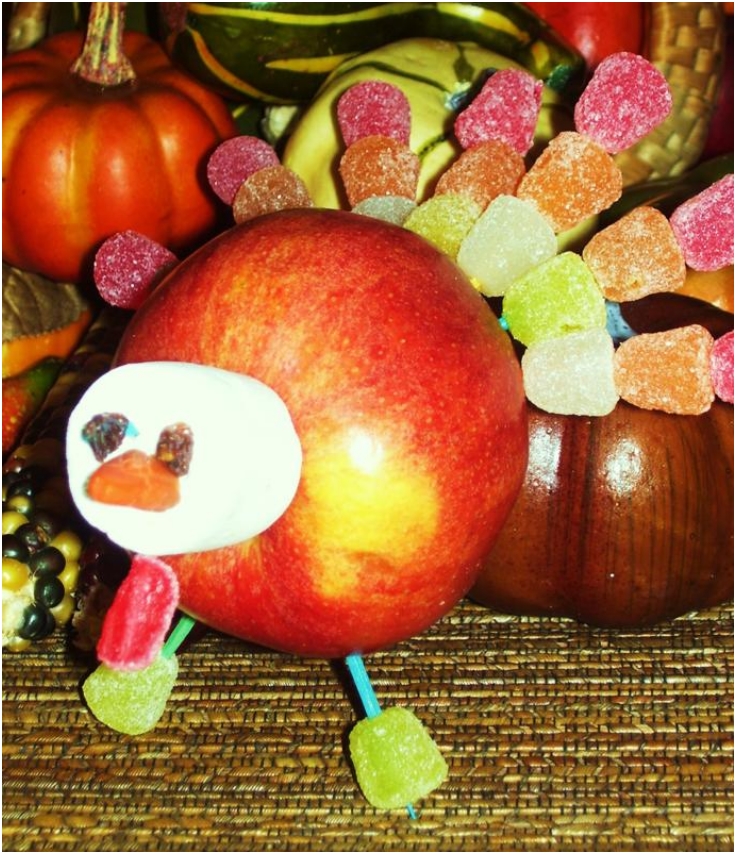 Recipe via kidactivities.net
 Turkey-Shaped Apple Tarts
Recipe via mirandamade.com
Caramel Turkey Legs
Recipe via sheknows.com
Recipe via mewdesign.com