One of the best ways you can decorate any container in your garden is by adding ornamental grass to it. This kind of grass will be a fascinating display – you can plant the ornamental grass in containers, perennial beds, or use them for borders.
Ornamental grasses are easy to grow – you won't have to look after them all the time, while you will still get amazing results. Instead of spending money on garden decorations, buy seeds of ornamental grasses and use nature as your best decoration. Scroll below to see what we picked for you!
1. Savannah Ruby Grass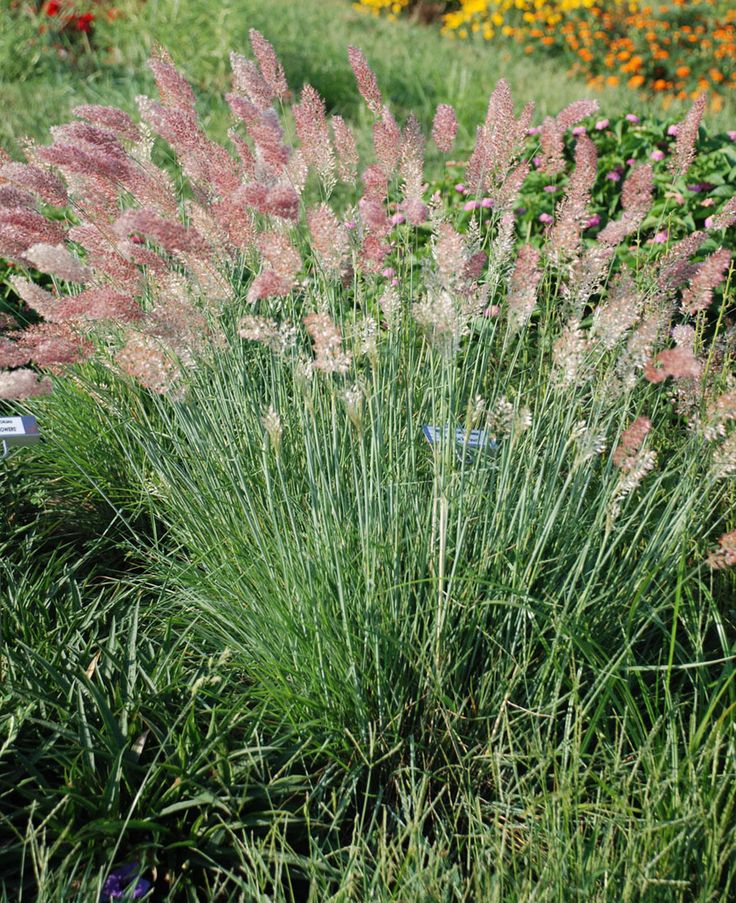 Grown from Ruby grass seeds, this beautiful ornamental grass is also known as Bristle-Leaved Redtop Grass. For the best growth, plant the seed outside in a prepared seedbed and make sure to have 24 inches between each seed. The Ruby grass should be planted in a prepared seedbed with well-drained soil in a full sun planting site. Once you take care of it properly, the results will be great. This grass is a great choice for borders, perennial beds, or containers.
2. Japanese Blood Grass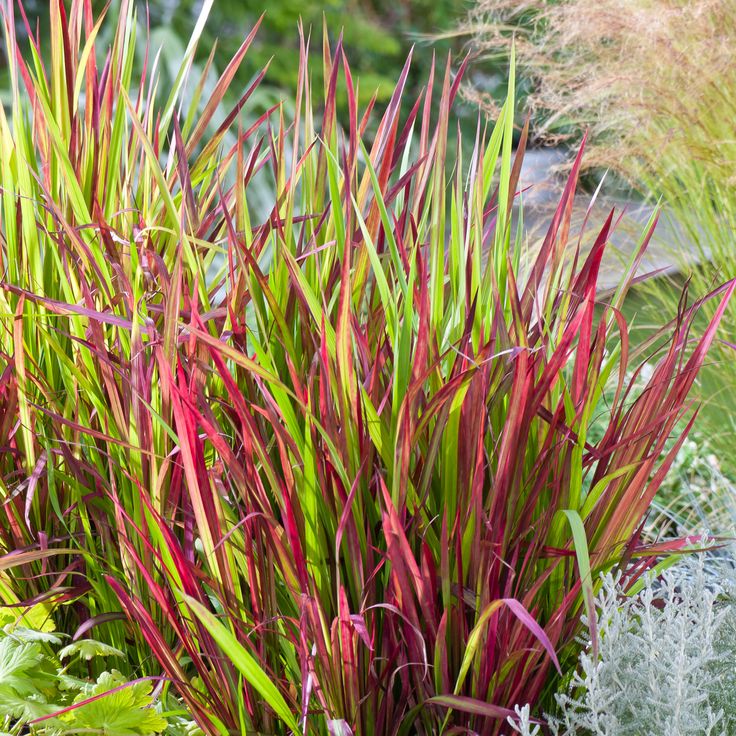 via dobbies.com
The Japanese blood grass is a perennial with an invasive habit of growing, so planting it in a container is a good idea. This gorgeous ornamental grass wants cool and moist locations but not too moist to prevent it from getting rotten roots. The Japanese Blood Grass wants plenty of suns, and if it gets, the red color becomes more intense. Water the plant once a week during the summer, while in winter even less – the grass goes dormant.
3. Fountain Grass
The Fountain grass is one of the most popular choices for ornamental grasses because it's a very adaptive plant, and therefore it's easy to take care of it. You should cut back the foliage in spring to ensure the best growth and also apply fertilizer. It requires well-drained, moist soil but will do well in almost any type. Watering the Fountain grass is not a must after it is well-established, but do water it if the weather is extremely hot and dry.
4. Blue Oat Grass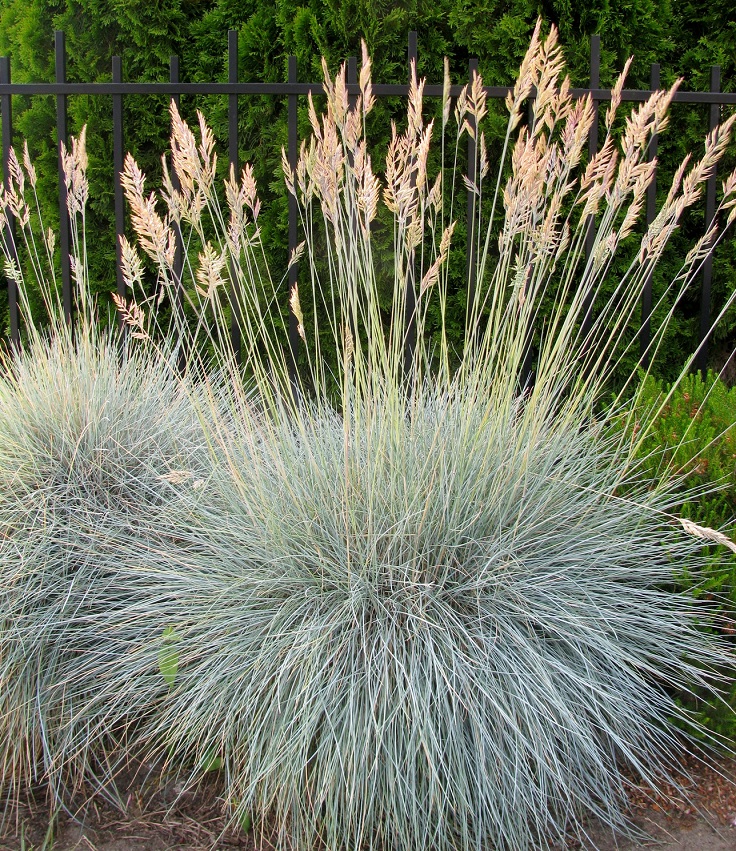 Unlike most of the ornamental grasses on the list, the Blue Oat Grass is a cool-season grass, but you can have it summer as well as long as you grow it in full or partial shade. To form foliage, make sure there are about two feet of space between the plants and plant them in moist and well-drained soil for the best growth. This is a low – maintenance plant, as all you need to do is feed it yearly and prune it in the fall to remove old leaves.
5. Maiden Grass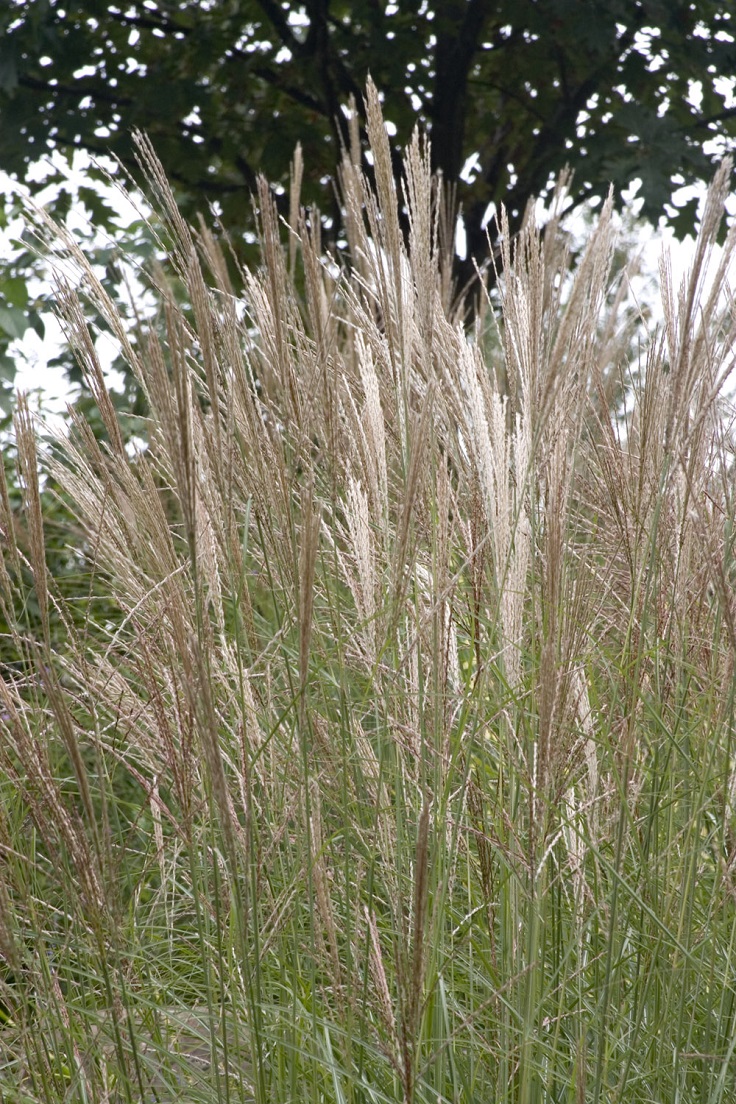 via monrovia.com
The Maiden grass requires well-drained soil and a full sun planting position. It's really easy to take care of the plant, as it is very tolerant when it comes to dry weather, moisture, acidic soils, and hard clay sites. This grass is pest-free and disease-free; the only problem that you could have is rust. The propagation is done through division – cut the root base in 2-4 sections and plant each of them as a new plant.
6. Northern Sea Oats Grass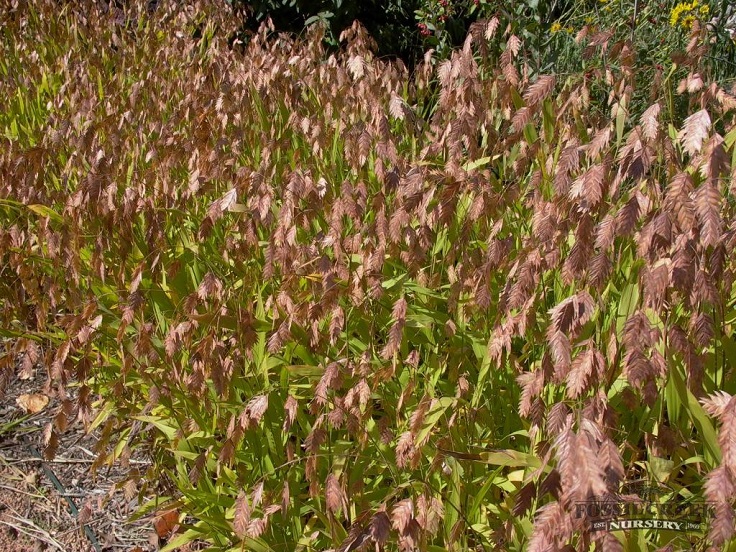 This ornamental grass belongs to the warm-season grasses and loves rich, well-drained soil; it can be grown in either full sun or shade. The Northern Sea Oats Grass has an invasive nature, so you can use this to your advantage if you're planning to fill larger spaces. It is tolerant of dry conditions, moist soils, and sea sprays. You can do the cultivation by the division of the rhizomes in fall or early spring.
7. Blue Fescue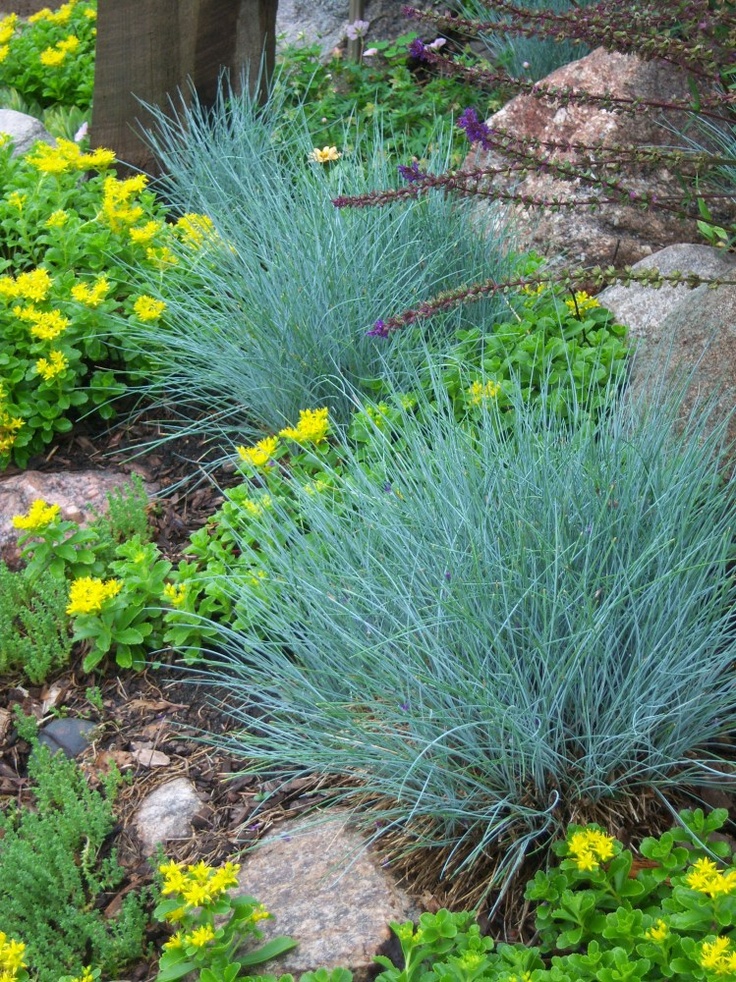 Even though the Blue Fescue loves warm weather, it's not really tolerant of extremely hot summers. It loves planting sites with well-drained and moist soil, where it can also get plenty of sunlight. When planting, add plenty of compost because the grass may die if the soil is too heavy or has too much clay in it. Division the plant every three to five years, or when you'll notice that the plant begins to slow blade production in the center.
8. Dwarf Pampas Grass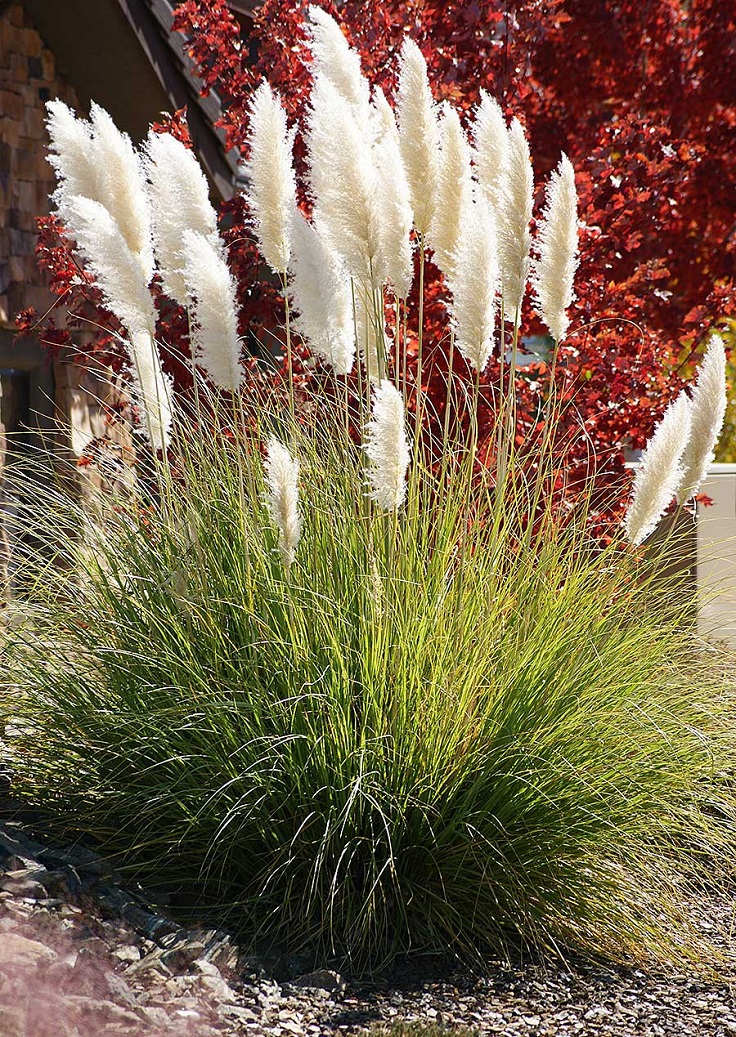 via prescottenews.com
The Pampas Grass is really easy to grow, and it's a very fast grower – it has an invasive nature like many of the grasses on this list. It needs space, so putting it in a small container won't be a good idea. The Pampas Grass is tolerant of many soil types, but it prefers moist and well-drained soil. It is tolerant of drought, winds, and sea sprays – however, you should water it if the weather is extremely hot and dry. It's not a must, but you can use a balanced fertilizer to ensure the regrowth of the plant.
9. Fiber Optic Grass
The Fiber Optic Grass loves plenty of sunlight, so make sure to plant it in a full or partial sun planting site. Also, plant it in a mixture of potting soil and peat moss, especially if you're planning to put it in a container. If you want to place it in another container or divide it, do this in spring. The Fiber Optic Grass needs to be fed monthly with a half dilution of plant food until autumn.
10. Zebra Grass
via ebay.co.uk
The Zebra grass is a perennial which foliage dies off during cold winters – don't worry, it produces new leaves during spring which have even more stripes than the previous ones! Plant this grass in the full or partial sun planting location and well-drained soil. The Zebra grass is easy to grow, as it is resistant to most pests and diseases. As long as you keep it in a place where it gets plenty of sunlight and you water it regularly, you will have amazing results.