As an example, the United States of America is made of 328 Million people making it the third-largest country on Earth and growing. The US is made of highly complex mixes of nationalities coming from every corner of the world. And this makes America we know today.
The States has never been a one people only sector, that goes as far as 11,000 BC with the migration of the first people, the Clovis Culture. After that, the Paleo Indians from Siberia. The USA used to be the 13th British colony prior to the Revolutionary War in 1775 for 8 years, and thus establishing independence.
The likes of the Irish, Spanish, various European countries, Africa, and the list goes on, have made America, well, America. Their influence can be caught everywhere, including within the people themselves. Fascinating stuff, and will never cease to continue.
It is no longer a case of black or white, this is a multitude of nationalities mixing together, creating something new and to the untrained eye, unusual. According to Martin Schoeller:
Sandra Williams, 46, Chicago, Illinois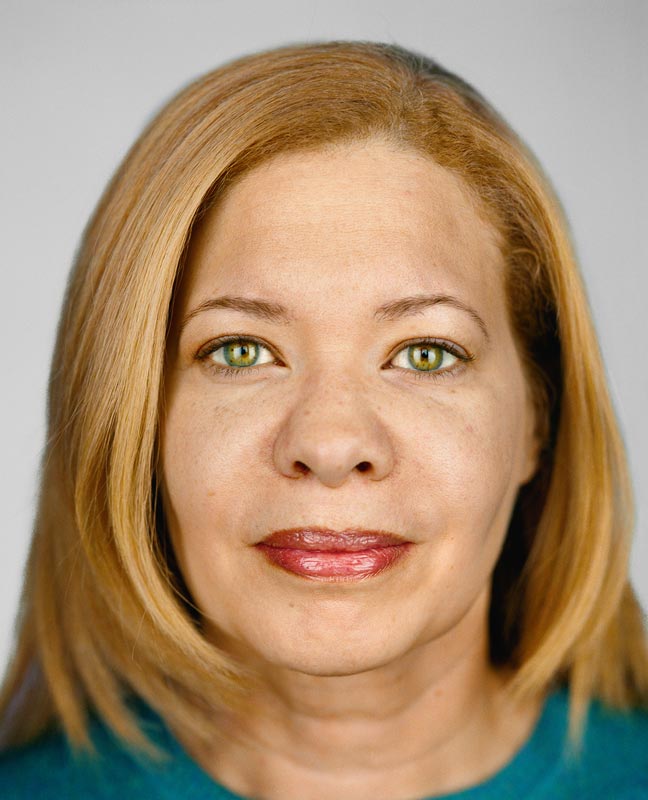 Photo credit to nextnature.net
Biracial ID and "Human Being" – Census Box Ticked: Black.
This lady would appear to be a red-haired woman indeed in her 40s. But what if we'd tell you she is black? Whatever the background we love the fact that she ticked "Human Being" because after all, this is exactly what she is. All the features we know are portrayed on her, with a lighter skin tone and ginger red hair. Beauty comes in all colors and shades perfectly demonstrated here.
Daisy Fencl, 3, San Antonio, Texas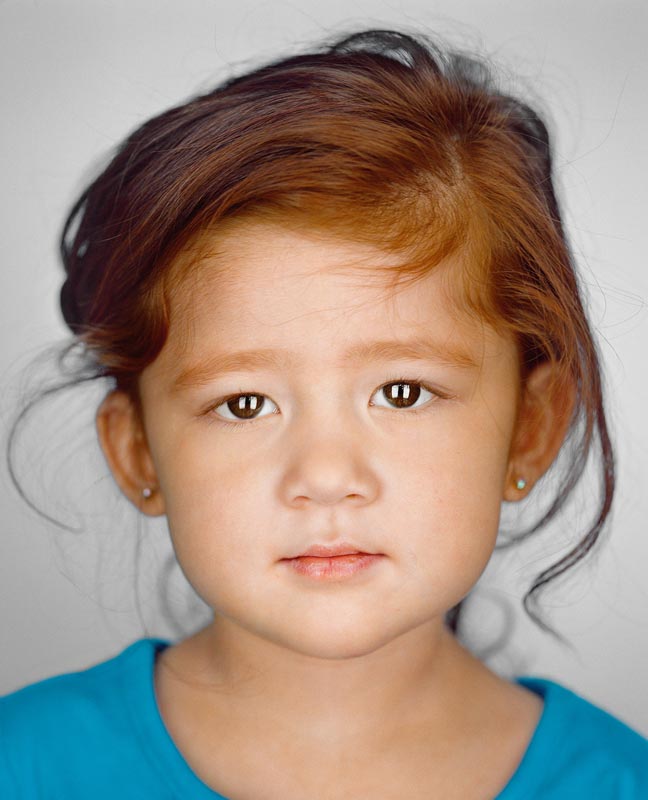 Photo credit to nextnature.net
Parent's ID for her – Korean and Hispanic. Census Boxes Checked: has not yet been counted.
This extremely pretty girl in the world of two beautiful humans, that once met before the I dos and the whole children responsibility knowing that it could not be easy for her as she grows up in schools. If children's homes were open-minded, perhaps there won't be issues on race and colors or equality or whatnot, and perhaps children would embrace anyone regardless of gender color, and the rest. One can clearly see the mix and the doing of both parents.
Helen Robertson, 54, Los Angeles, California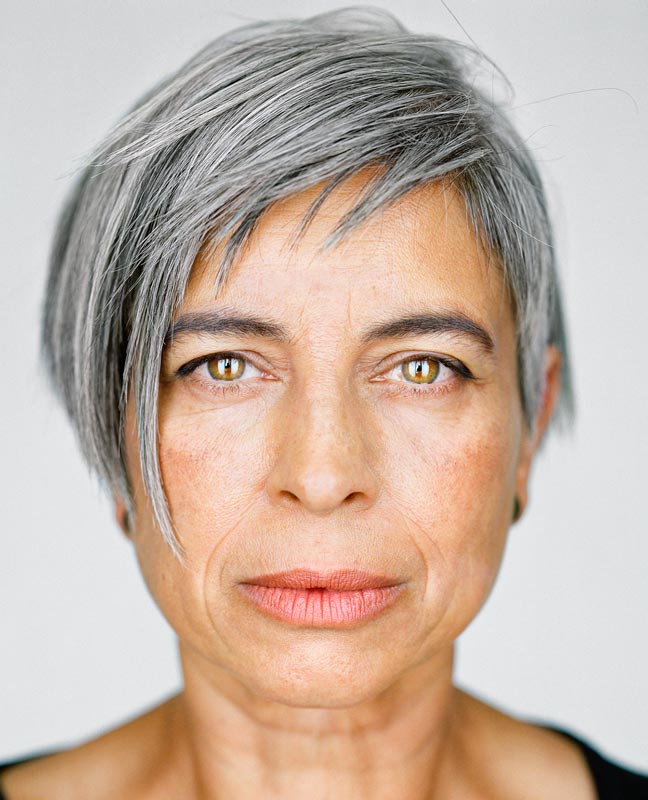 Photo credit to nextnature.net
Self ID – English, Census Boxes Checked: White/Asian.
Asians in America count for 5.6% of the total population which is rather a lot. There are many millions of Asians living and working in the USA. And so no wonder why the two people found attraction. After all, we all know that opposites attract so why the taboo? Love has no boundaries, no religion, no color…simply love. The only thing it portrays on Helen's facial features is the love both parents had for one another while conceiving their future little girl.
Tevah Jones, 22, Grants Pass, Oregon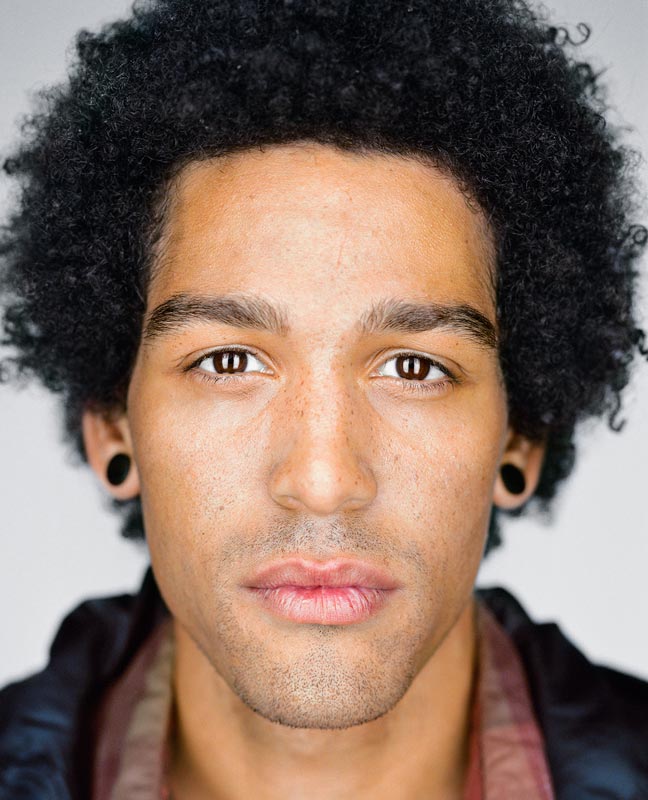 Photo credit to nextnature.net
Self ID – Trinidadian American/Colored. Census Boxes checked: White/Black
So many people would have struggled on this question either opting for white or black, but possibly not both because they might have been afraid to not fit within society, or that society taught them to choose a color. Even the close relationship between their friends and family would have persuaded them to choose a corner. Not for this man not for Tevah. And this is brilliant because too often things go wrong due to the whereabouts of a singular person. Our children will be brought up in a world of ever-changing human beings. And this is a great thing.
Jakara Hubbard, 28, Monee, Illinois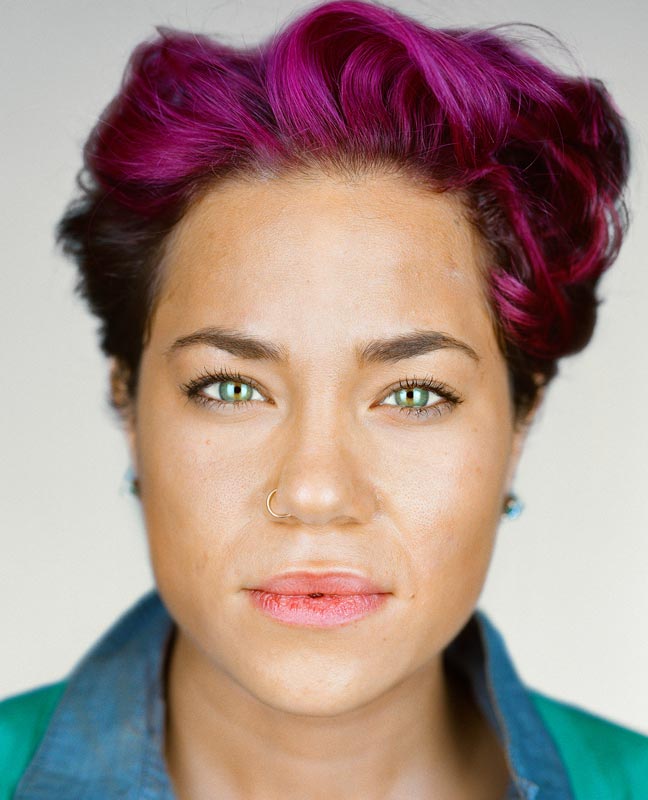 Photo credit to nextnature.net
Self ID – Mixed. Census Box Checked: White/Black.
Same as above and thankfully a changing generation of mixed people comfortable in their skin… Clear features of both parents are visible, making her for now, what seems and could be considered as unique. Soon enough though, people in the next 30 years will increase their chances of having this very mix changing forever, and for the better, the look of Americans as we know it; creating a just balance in the world.
Mariyam Nayeri, 33, Brooklyn, New York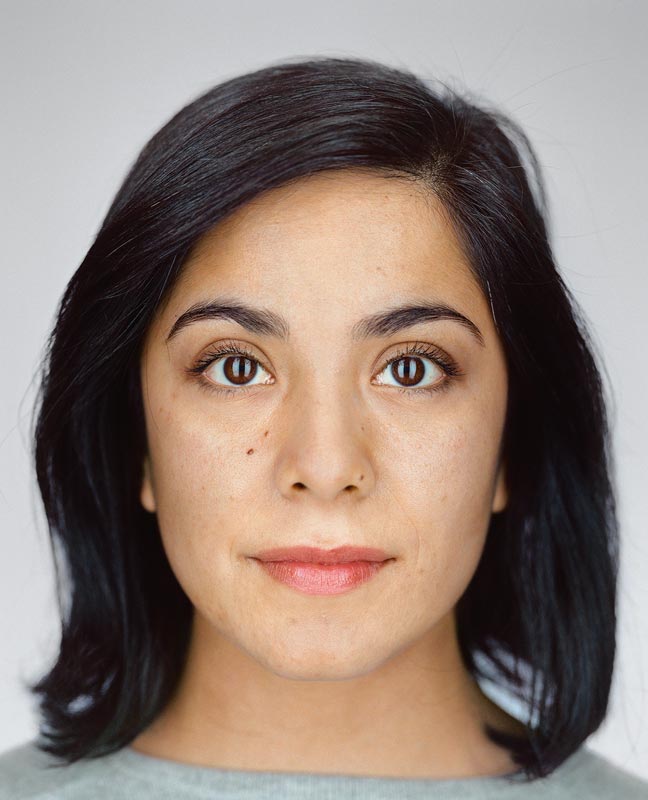 Photo credit to nextnature.net
Self ID – Mexican and Saudi. Census Boxes Checked: Some other race.
Powerful image and powerful meaning of "change is coming". Slowly but surely, we are all going to find ourselves part of one person. The human race. Work and travel are becoming something we know and part of our daily lives for millions of us around the world. Once again, religion has no borders and should have no borders. Everyone is free to believe in whatever seems more fitting for them personally without having influences from family or friends and this is perfectly fine.
Themba Alleyne, 30 Los Angeles, California

Photo credit to nextnature.net
Self ID – Multiracial / "I check every box". Census Boxes Checked: White/Black/American/ Indian/Asian Indian/Native Hawaiian/Other Pacific Islander.
Wow! Mr. Alleyne could well be the future that awaits us within the United States but also worldwide. Travelling is no longer a luxury and a lot of people are free to do so. Also, working abroad as an expatriate has become a thing of today and is totally normal. Like working next door. Because countries have been made closer to one another by acceptance and the people's mentality overall.
Maya Joi Smith, 9 Cary, Illinois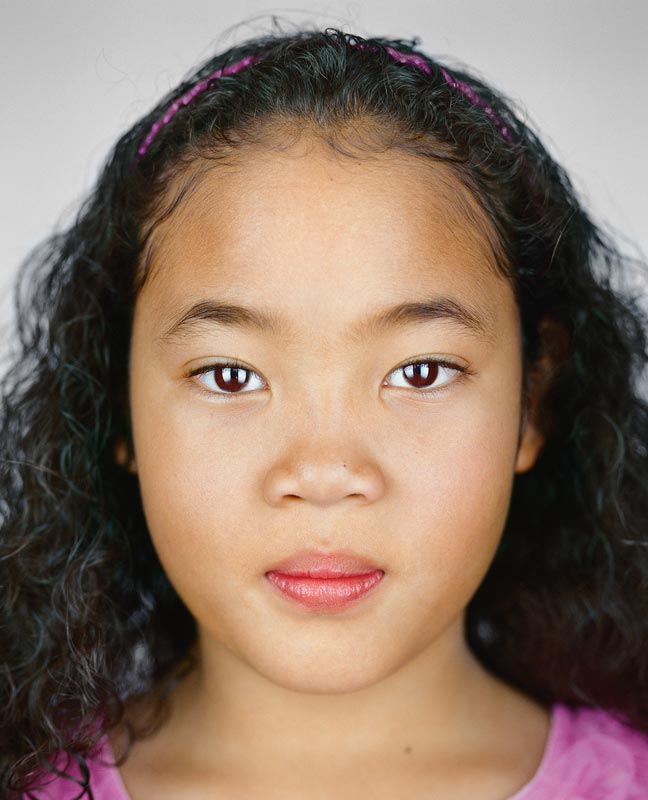 Photo credit to nextnature.net
Self ID – Black and Asian / Korean and African American. Census Boxes Checked: Black.
This lovely-looking girl is history in the making with many nationalities attached to her physically speaking, but also lucky to have all these mixes to learn from and move forward in the world with such great knowledge and acceptance. The future of our children right there and mainly the future children of the American People.
Oona Wally, 25, Brooklyn, New York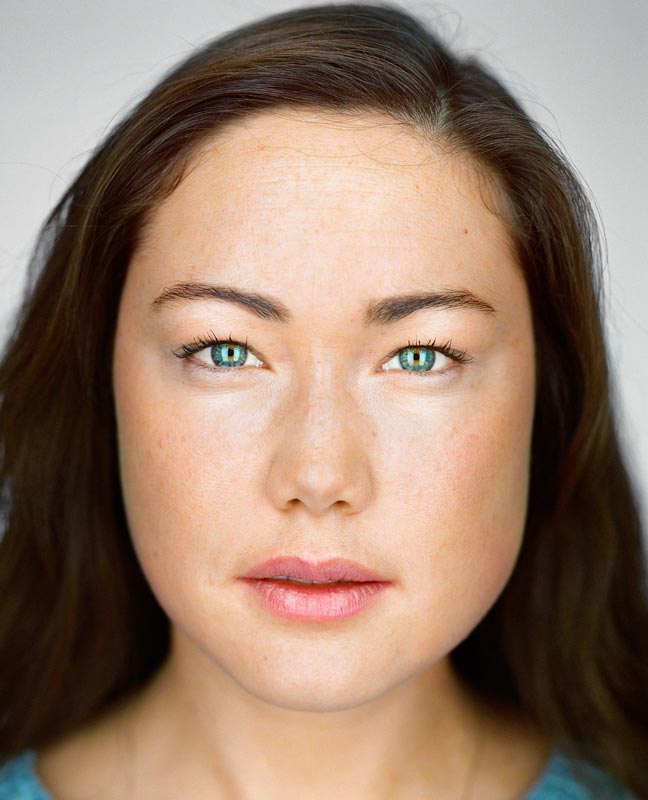 Photo credit to nextnature.net
Self ID – Chinese and Jewish / Caucasian. Census Boxes Checked: White / Chinese.
Turquoise blue-greenish eyes, eyes are slightly slanted and monolid. Dark brunette and rather symmetrical facial speaking. All of which are all the traits from her background and multinational past. We see a determined young woman meaning business, without prejudice and without fear, without an inch of misunderstanding of her very self. A strong woman wishing to take things into her own hands. All the nationalities are added to her character traits.
Adrian Adrid, 24, Haleiwa, Hawaii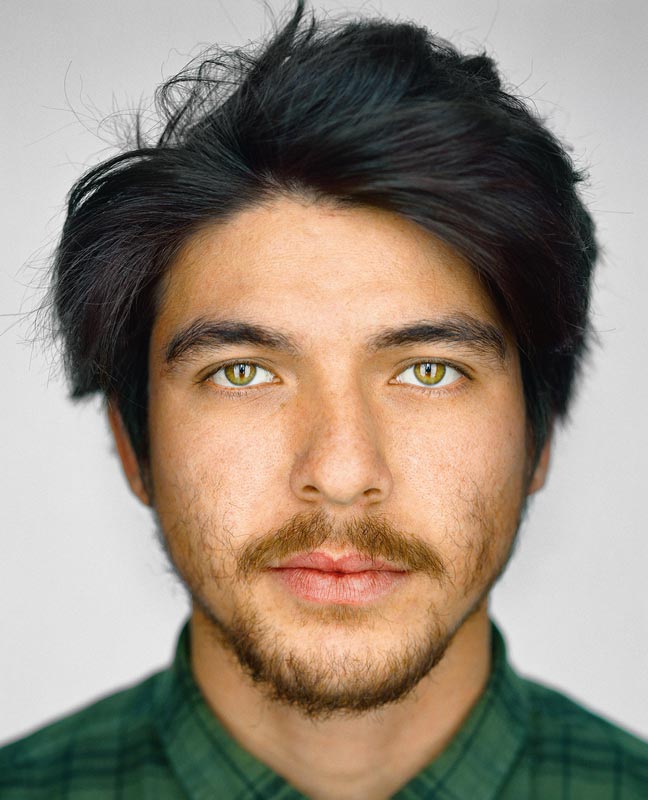 Photo credit to nextnature.net
Self ID – White. Census Boxes Checked: White / Filipino.
The Filipino community is moving more and more towards the United States looking to further their education and furthering knowledge and of course, looking for a brighter future. Aren't we all the same though? Aren't those things we long for? It doesn't matter where you are from, we are looking for the same thing. Quality of life, new opportunities, a better more stable life.