Everyone loves taking a dip in the clearest of waters on a beautiful hot summer's day. Here are 10  places around the world you would love to visit, to do some underwater exploring, and have the time of your life! Not to mention all the amazingly clear imagery you would come back with. So, which is your favorite one? Maldives, Menorca, Galapagos, Cuba…?
Maldives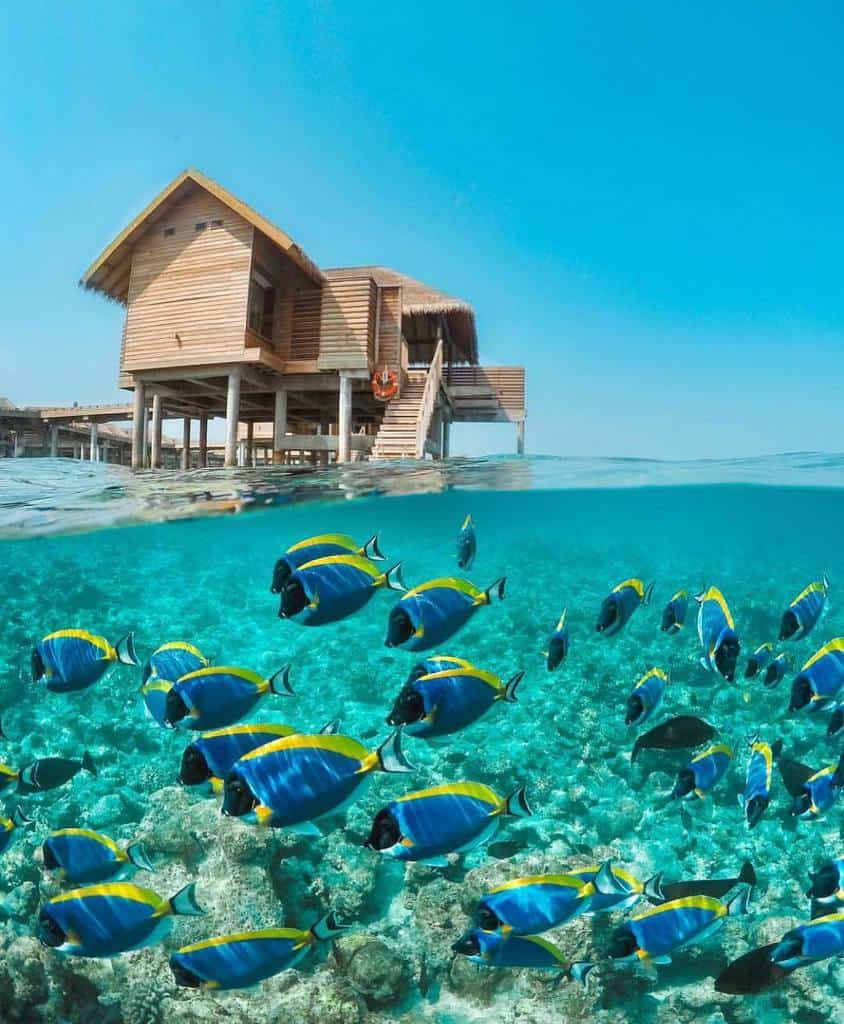 via livingnomads.com
The perfectly romantic destination also boasts the clearest waters on the planet with rarely water movement as it is so flat. Marine life is in abundance in most of the hundreds of islands available to stay within the Maldives. Crystal clear water is always on tap, and always here to welcome you to a magnificent snorkeling or diving experience. The water is so blue that it looks like CGI was involved in the making. A must place to visit if you're into turquoise seas.
Bodrum, Turkey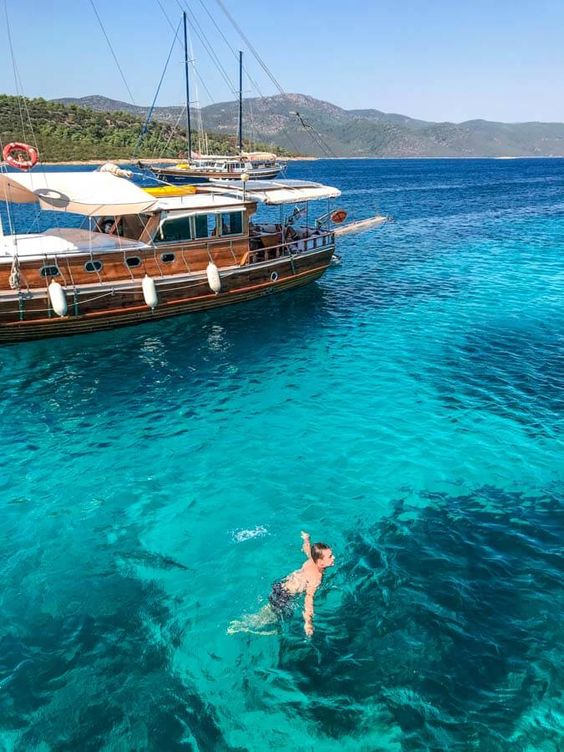 via roadiscalling.com
One does not necessarily put two and two together and might not consider Turley as the diving paradise we all seem to lust over. However, don't be fooled. It isn't always about the marketplaces and the history behind the rather rich country where the past is concerned. Turkey has an amazing medieval past especially within the region, where you will also find the Bodrum Castle, and is one of the 7 wonders of the ancient world competed in the 4th century BC. It is a rather small beach area which is perfect for relaxing and enjoying the emerald blues of the Mediterranean sea.
Cayo Coco, Cuba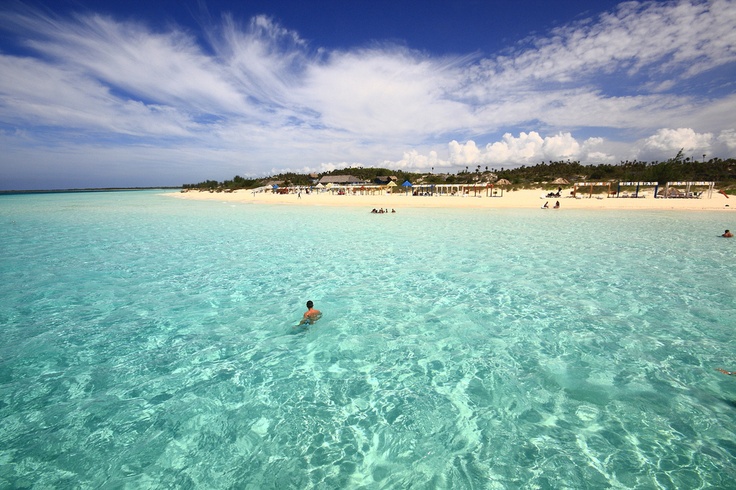 via gsamie
Just for the name only, one has to go. It sounds already very exotic! If you ever find yourself in Cuba, then be sure to head towards Cayo Coco of central Cuba in the Jardines Del Rey chain. One will find white sandy beaches, and coral reefs superb for anyone wishing to take a dive, or three. The place is dotted with five-star accommodation and luxury items are on tap here. Natural features included lagoons and marshes home to thousands of birds. So it is a great excuse to hop on a plane and get the suntan going again, peacefully and in a safe comfort zone heaven on earth.
Puerto Ayora, Galapagos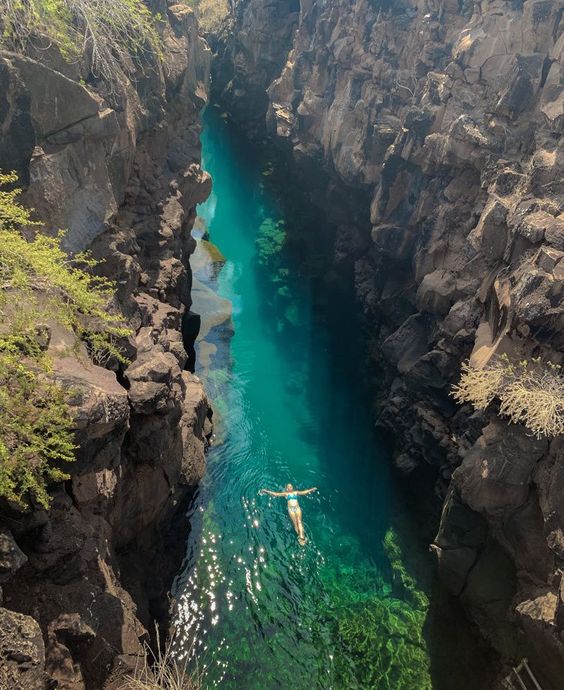 via bemytravelmuse.com
Santa Cruz Island, Ecuador, a bustling coastal town. There is so much to do in this city, that we might not have all the time to write about it. From diving to mountain climbing, to the abundance of natural wildlife, and its superb restaurant offering with the best Empanadas on the planet, truly phenomenal experience. The backdrop is stunning. Surrounded by high rocky mountains almost resembling a tunnel, channeling you through one end to another swimming and diving off the cliffs. The water is hard to describe as it is so super clear, making it picture-perfect for anyone loving putting a swimsuit on.
Cala Macarelleta, Menorca, Spain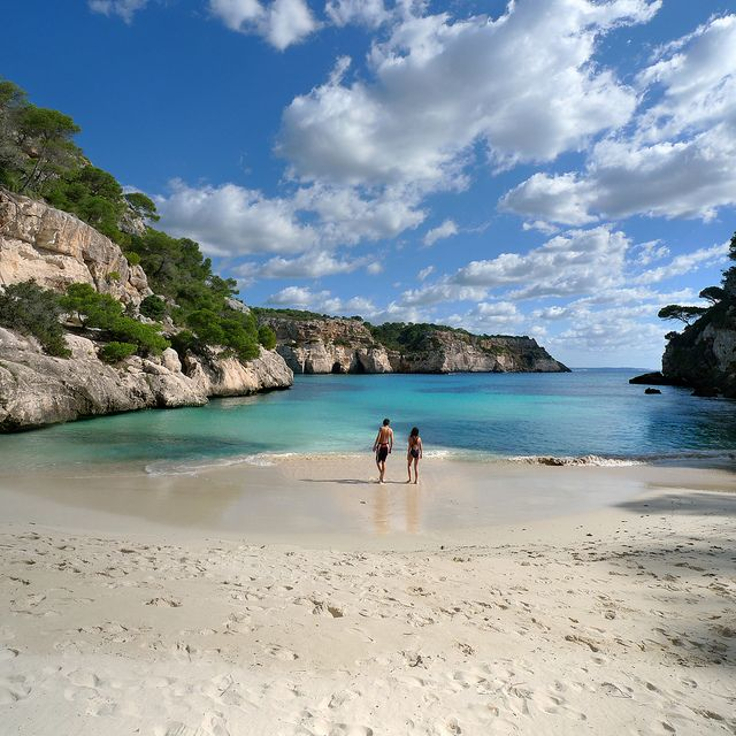 via Ben The Man
If you are in the heart of Western Europe, even the East, it will be a shame not to think of the neighbors. Yes indeed, many faraway exotic places are available all over the world but if you do not wish for a 10-hour flight to somewhere, you might wish to look closer to home. The beaches in Menorca are usually impeccably turquoise blue with many rocky cliffs overlooking the shallow waters, enough to see it through to the bottom. You would mistakenly think you're on an expensive island in the middle of nowhere which is a luxury nowadays. It is a perfect beach welcoming families and couples alike, making it one of the must-dos whiles in Spain.
To Sua Ocean Trench, Samoa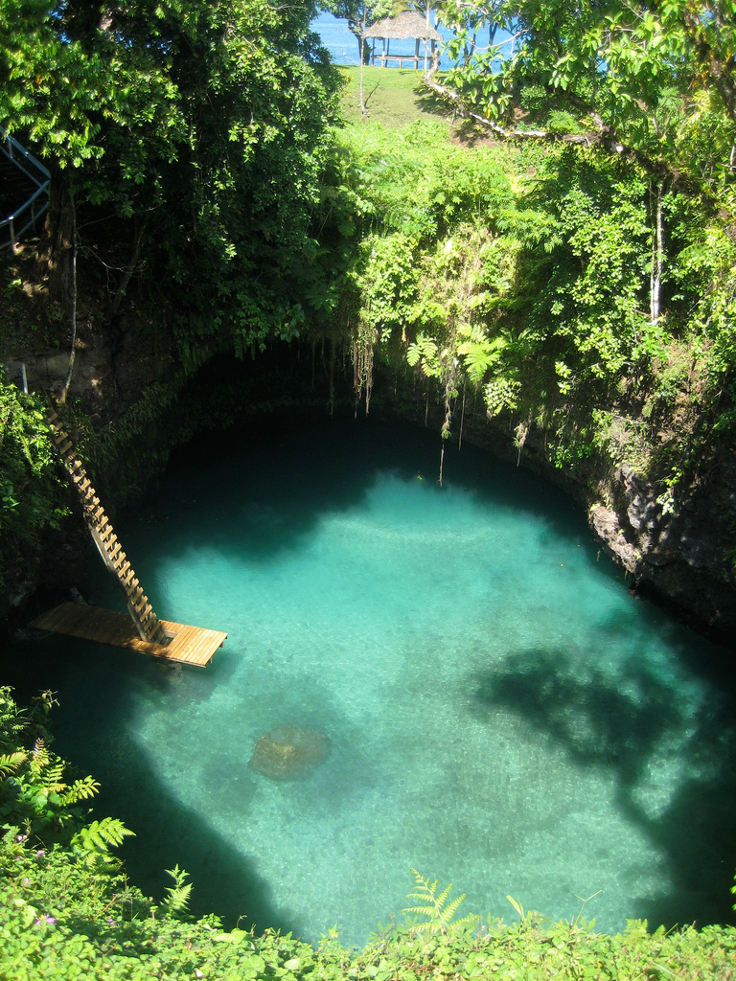 via Alison brick
So, if you are an adventurous traveler and wish for a long trip, then this destination is an absolute must to consider. Samoa is magnificent and this little hidden gem is even better. It is paradisiac, to say the least. You could say that this palace is directly from a movie set, and honestly fit enough for any blockbusters. To Sua literally means Giant Swimming Hole was discovered by the site owners and revealed to the world their real wonder. There is a wooden ladder to the platform meaning one can jump from thirty meters high into the crystal clear water populated with tropical fish. You would be right in the middle of nature itself thinking how is it possible for everything to have such immense beauty. You will be immersed in something unique.
Sabah, Malaysia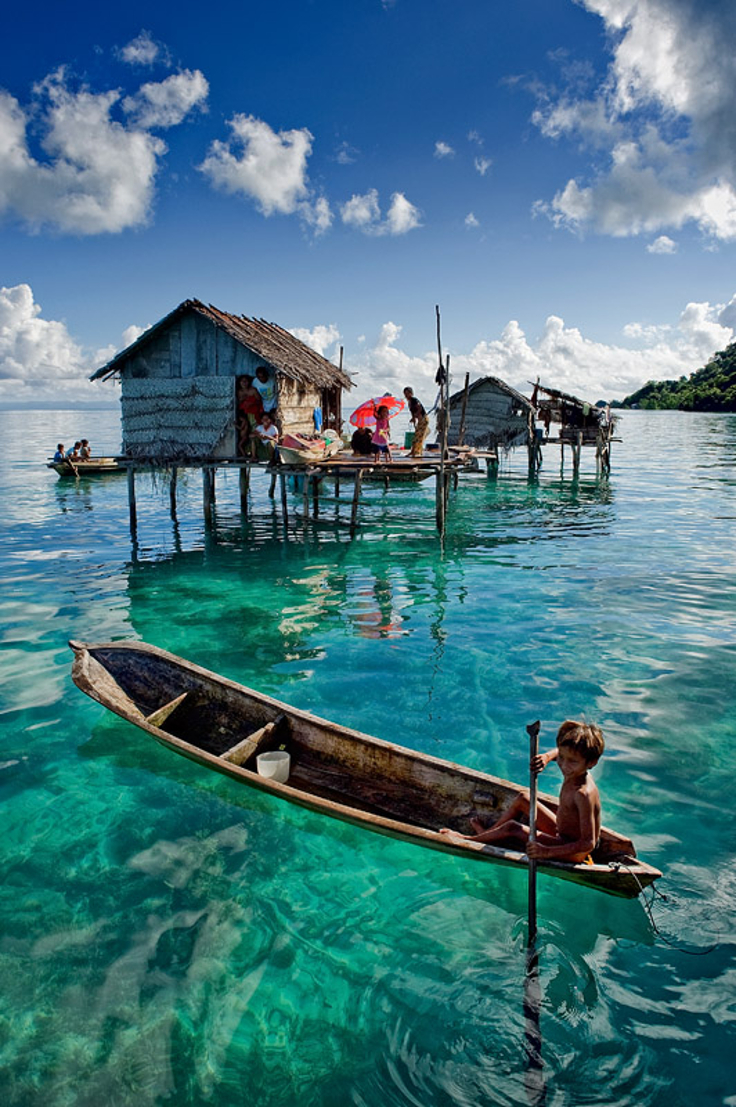 via Yaman Ibrahim
Sabah occupies the northern part of Malaysia of the better known Borneo. It is the country's highest peak filled with wildlife, marine life, and reefs. Diving into these waters is diving in your very own bathtub. Formidable warm and you will be surrounded by tropical fish in a picture-perfect cartoon-like scene, overlooking the magnificence of their reefs. One can appreciate the most incredible sunsets in the world from the beaches themselves, having the number one seat in the house seeing the thousands of different shades of oranges, reds, and violets. A very dramatic beauty of Malaysia awaiting you for the dive to remember.
Bonito, Mato Grosso do Sul, Brazil

via ecoa.org.br
Very near the border of Bolivia stands this magnificent wonder. There aren't many places in the world offering you such turquoise waters, surrounded by tunnels of rainforests cuddling you as you swim by, peacefully. Its freshwater rivers offer something unique in the world, and snorkeling and diving in these natural aquariums are highly recommended. Makes a lovely change to the salty busy seas around the planet we are so used to thinking of as our to-go beach destination often filled with people. In this instance, if you are after quality time, alone or with your loved one, we cannot think of anywhere better to go.
Calanque de Sormiou, France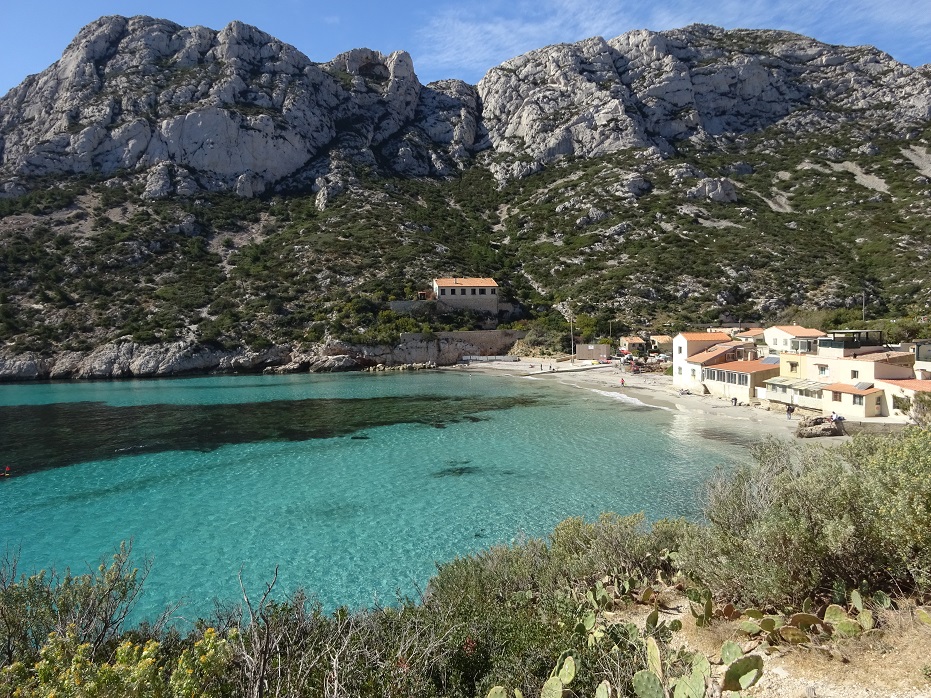 via deparlemonde.com
Now part of the National Park of the Calanques, near Marseille, is a sublime little area consisting of perfect cliff areas ready for us all to dive right in it. Its sheer beauty also has its ups and downs and being one of the most delightful areas on the south coast of France, it is also one difficult to access! However with a little perseverance, one would expect a mini paradise. It is famous for being the climbing spot of the area, and naturally, also the diving one. Its many different shades of blues within the water are surrounded by pine trees overlooking the sea from their cliffs. The seabed is white sand, perfect for fish spotting and snorkeling too.
Cayos Cochinos – Honduras

via matadornetwork.com
The Cayos Cochinos or Cochinos Cays consist of two small islands and thirteen more small coral cays situated not overly far from one another, 30 kilometers or so northeast of La Ceiba on the northern shores of Honduras. If we were to close our eyes and picture what heaven would be like, it sure would look to some of us, exactly like this paradise. Sixteen dive sites are available for you to choose from, we suggest for you to do most of them! Incredible place on Earth and many dives to remember. You would be more likely to spend time underwater than being on land.