Winter has its own way of turning even the most common landscape in a fairy tale scene. Don't you agree? Whether if it is a forest, mountain, river, or just the street in front of our home covered with snow, the view in front of your eyes is a sight that stays in our minds for a long time.
The magic that is spread during a snowy day awakens the asleep child that every single one of us is carrying inside. In the list below are gathered the most wonderful snowy scenes that the winter brings to us.
So, where do you prefer to spend a snowy day?
Winter Landscape

Photo credit to imgur.com
Winter could be one of the most impressive of our four seasons, giving us a beautiful painting that is primarily white, yet seems to have a thousand different colors within it. It feels like the blank canvas is giving us more than the thousands of shades that exist in the world. Although the color white isn't an actual color, that is for another time. This is an extreme photograph, not one that could be seen from your own backyard, but even then we do miss stunning, and the natural retrospectives of nature.
Tree Shadows In The Snow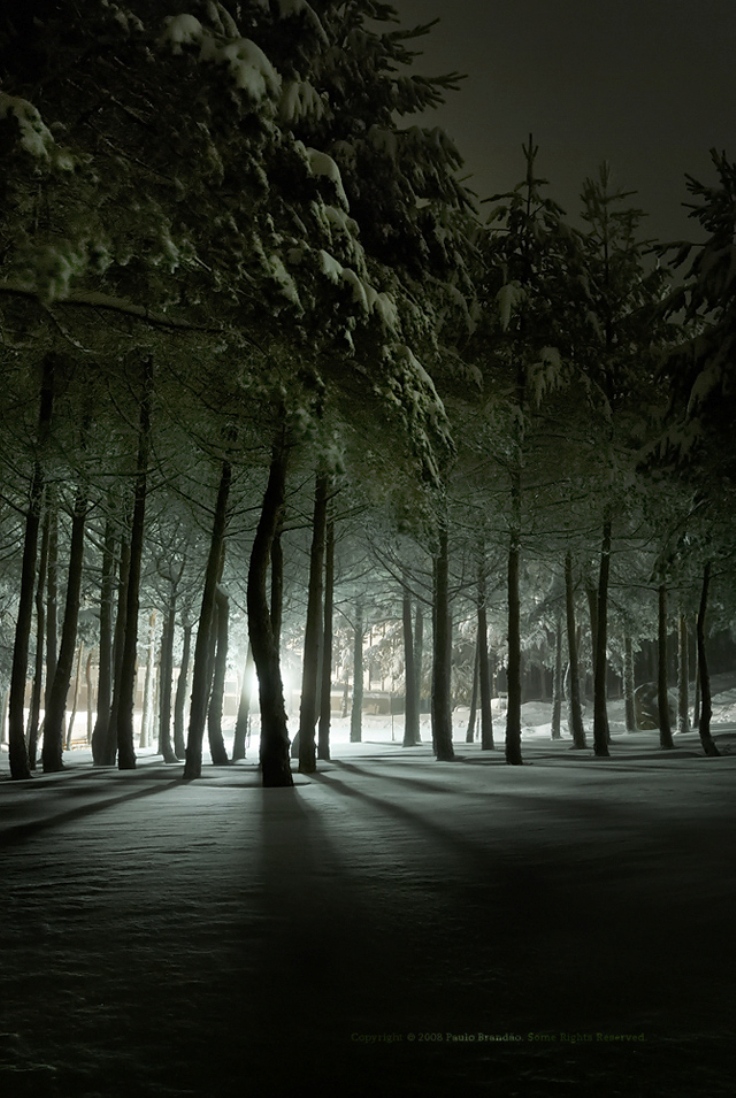 Photo credit to Paulo Barnadao
Waiting for the perfect photograph can sometimes take years especially if you are out for perfection. The photograph is almost making the trees speak to us and are happy to be left alone without the presence of mankind out to destroy them. We believe everyone is different, and the way one interprets an image or situation will differ from the other, but one cannot deny the simple beauty of this shot. Whatever goes through your mind, chances are it is the correct feeling. Big sense of peacefulness or even loneliness.
Waiting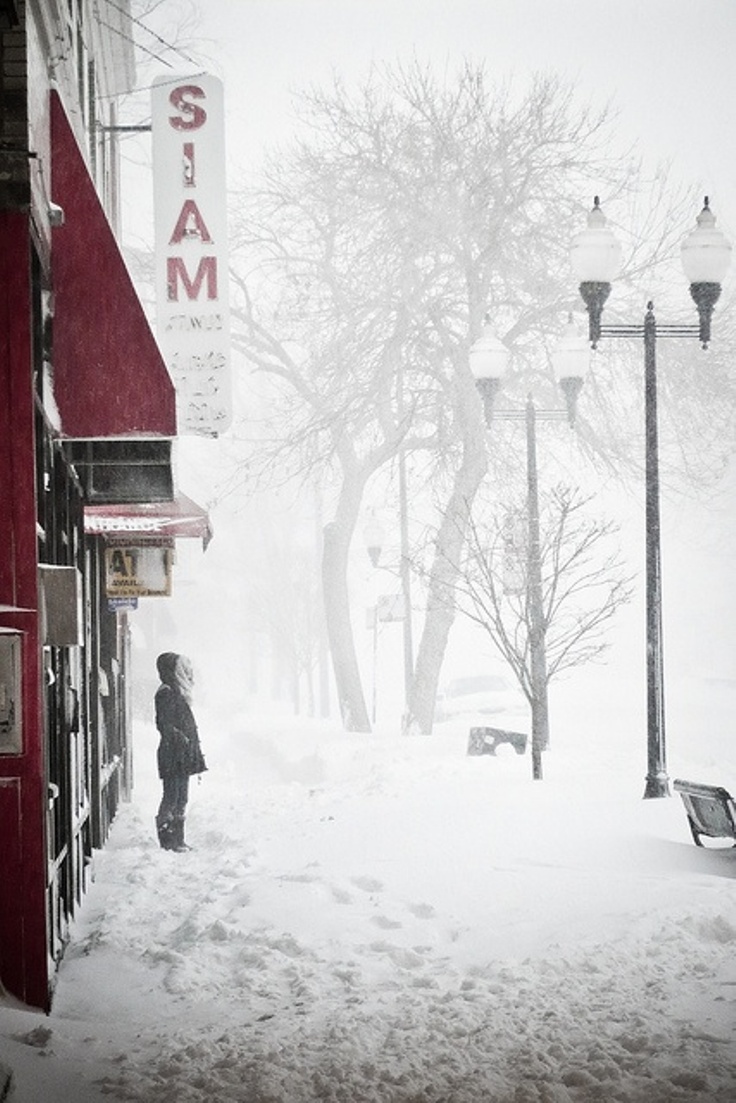 Photo credit to Megan Sauter
We all have had this idea of waiting but have you ever in such a way? Superb picture of a person that could be rather cold at the moment, waiting. From what one might add, we would never know, but the idea of being present in the situation is rather unbelievable; especially to some of us living in areas of the world that only one season is available. Which would be summer and no less than 20 degrees celsius.
Ice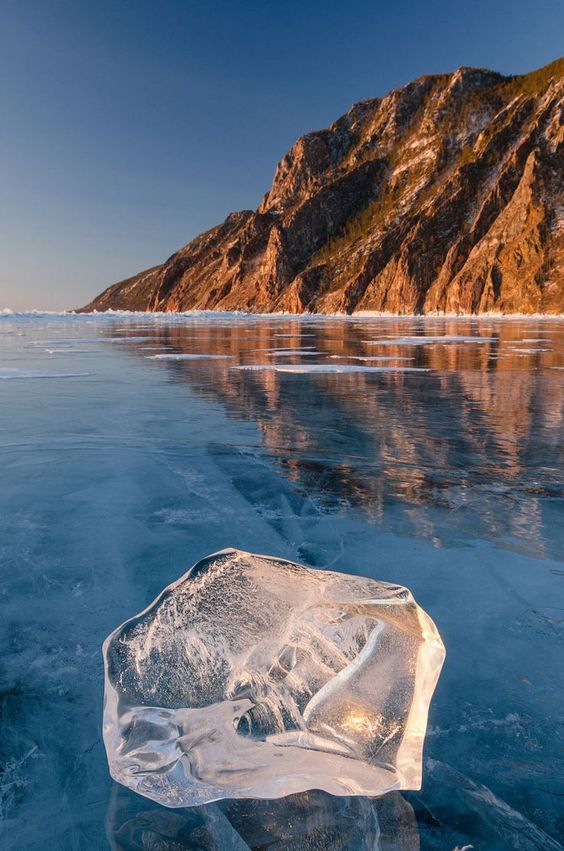 Photo credit to Asya Kostyukovskaya
If you have followed science at school, you might have learned that water freezes into ice and that ice melts into water. Ok so, why does it always seem to amaze some of us bearing in mind its simplicity? Maybe it is exactly because of it. Simplicity. Ice is beautiful and makes in this intense, terrific sense of drama and purity within hth same shot. Makes you want to get your ice skates, winter clothes and hot chocolate in a thermostat doesn't it?
White Horse In The Snow

Photo credit to flickr.com
These sure look like wild horses, in their space, in their environment away from us humans simply going on about their daily business with no one to answer to. The horse has been the man's best friend especially during the peak of agriculture, but nothing beats the horse in its natural environment away from difficult daily shores. The photograph signifies the purity of life almost with everything white that once had color. Magnificent creature and magnificent picture.
Deep Snowy Night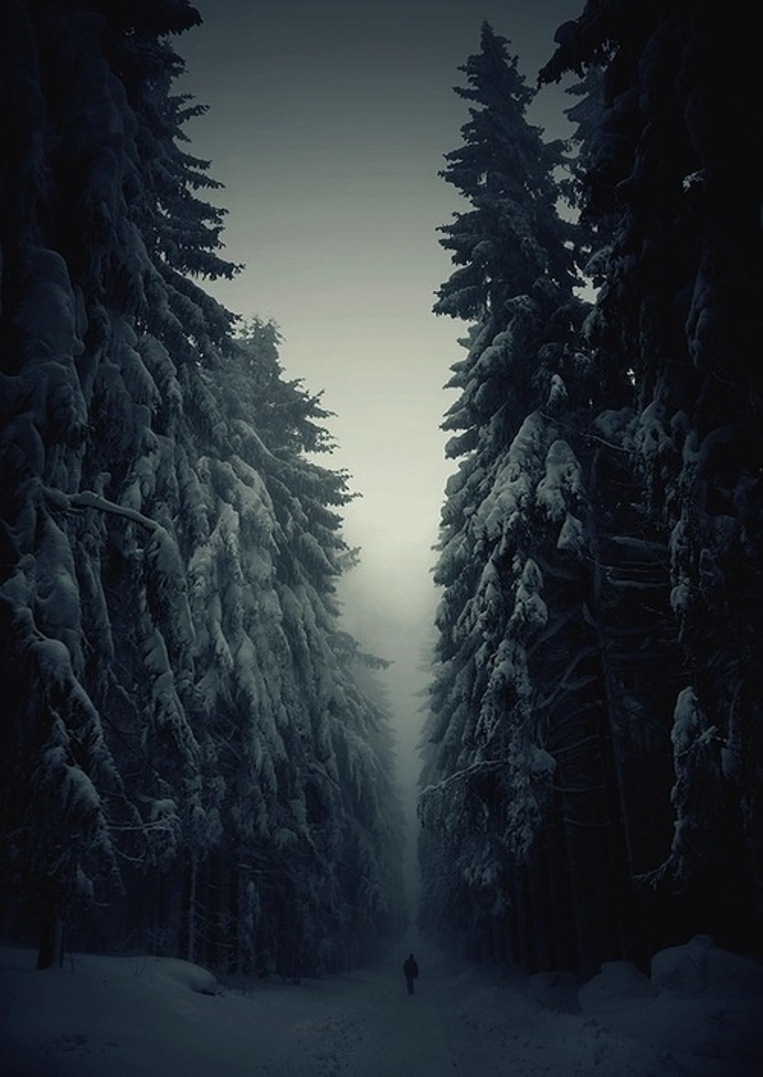 Photo credit to weheartit.com
This photo can be shared as having the sense of being lost and lonely perhaps or maybe on the right track of recovery aiming for the light at the end of the "tunnel". Of course, it can have different meanings but in this instance, it does feel rather dark in here. The way the photograph has captured the natural lowlights in between the trees and the natural eery conditions is not short of being spectacular. Beautiful shadows, and a terrific sense of depth and adventure.
Dog Love

Photo credit to weheartit.com
Our long-fried companions have almost never let us down. And if they once did, this could be due to the lack of love, attention, or discipline taught at an early age. Even cold, this forever companion will always stand by your side regardless of the situation. And the photograph exhibits exactly that. The absolute and utter never-ending love for us, human beings. The street lights almost make the two companions on center stage, and about to do their show of a lifetime.
A Snowy Night In The City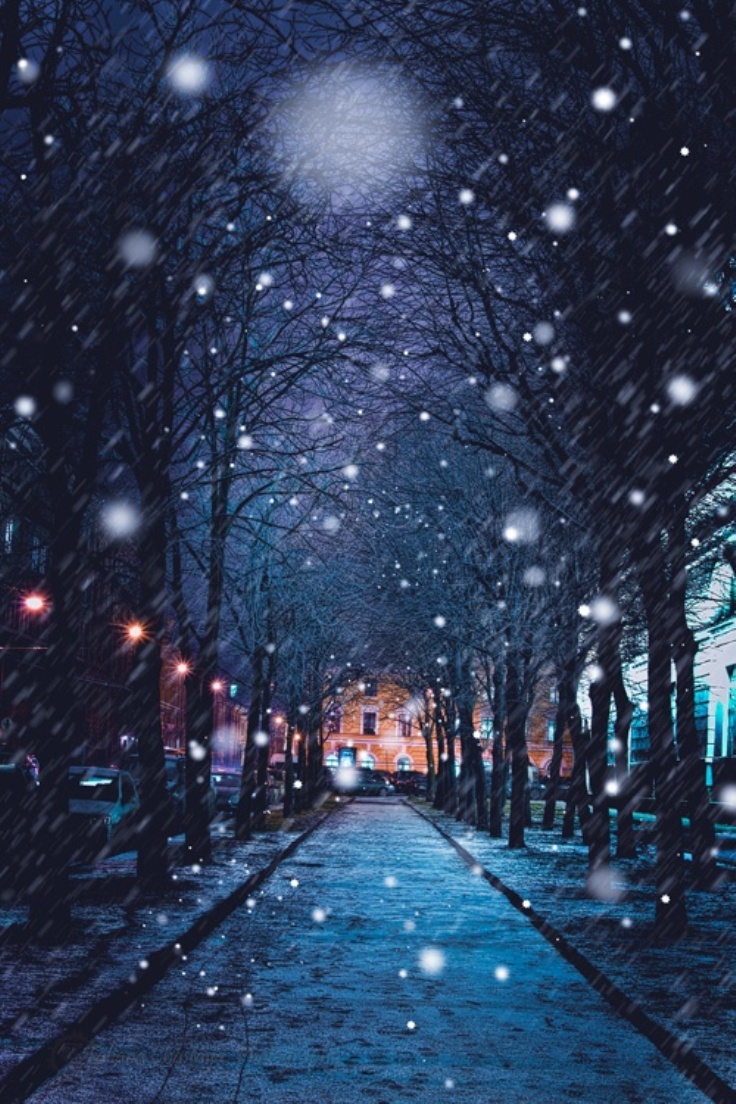 Photo credit to myfotolog.tumblr.com
A true fairytale wishes a lot of us, being right in this picture frame at precisely this very moment. This looks brushed painted and not at all photographed as it seems too good to be true. The snowflakes are falling down this incredible pedestrian street appearing to be soft and slow, with almost no wind at all to interrupt the straightforwardness of their fall. Some might say a picture-perfect moment for anyone finding themselves at this moment. A lucky photograph only will know the feeling of snow beauty like no other.
Winter Sun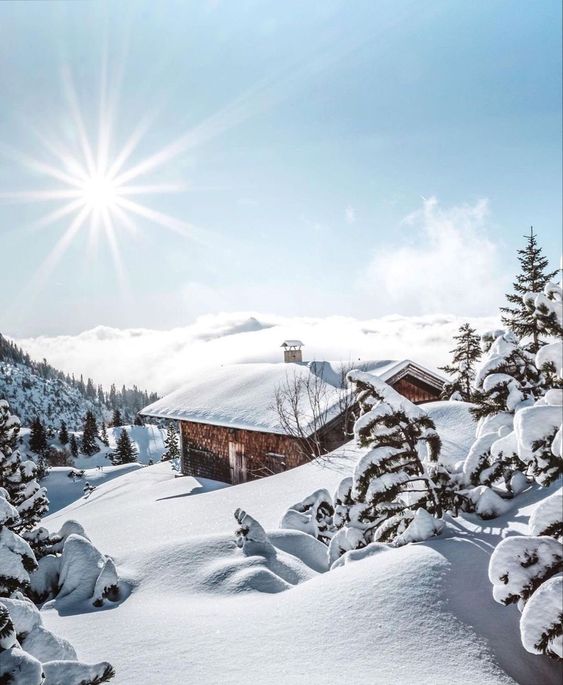 Photo credit to pinterest.fr
It is an absolute certainty that the winter sun does warm you up. It is all in the mind and that's how powerful we truly are. We are able to warm ourselves up, even in minus degrees situations. Even looking at a photograph brings us warmth and hope. This is how important these photographs are and little we know certain facts about the power of photography. An astonishing photograph of what looks like heaven on Earth.
Canada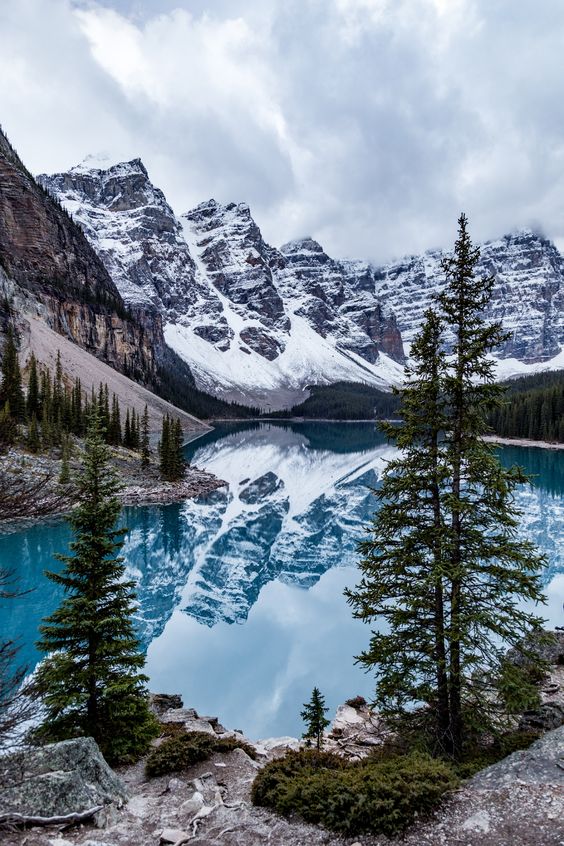 Photo credit to lonelyplanet.com
Canada as a country has always amazed us for its sheer size with so little population in comparison to the United States for example. The lake is just, simply stunningly beautiful. We would find it difficult, to find something with such beauty at just one click of a finger. The reflection of the mountain and its peaks are stunning. What a great place to be. The photograph might have been on his own but always knew to share this worldwide to entice us for our next destination.