Does a plain white or black fridge door seem too boring? A colorless fridge door is not an exciting option for decorating the kitchen interior. Modern kitchen appliances, including refrigerators, need to be bright, stylish, and interesting.
The kitchen fridge can be painted any color and decorated with various exciting images to create an energetic mood and add more interest to home decorating. Today colorful fridge is a part of modern kitchen design.
The fridge door can become the focal point of modern kitchen design because the fridge is one of the largest interior decorating elements. It is not hard to turn an ordinary fridge door into an impressive art piece with modern decorative stickers or paint. Buying a new stylish fridge or repainting an old one are modern kitchen decorating ideas.
Punch Pins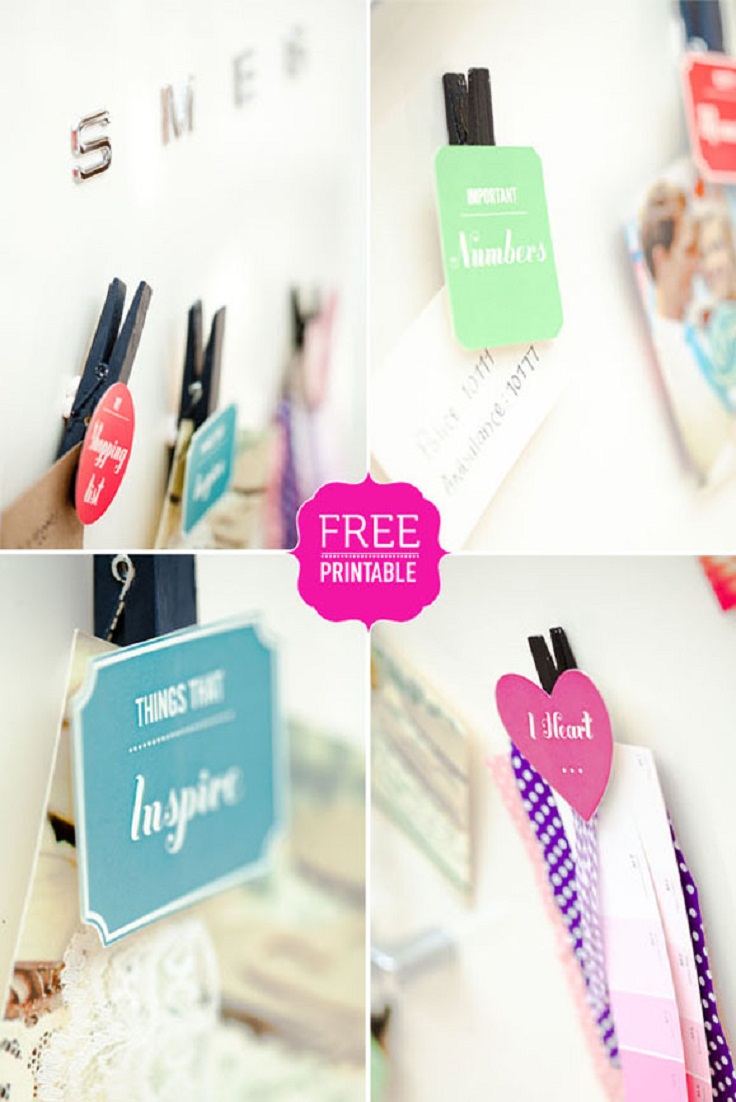 After cutting out these fresh (and free!) printables, adhere them to clothespins using double-sided tape and apply magnet strips to the backside. The cheery colors and shapes make even your grocery list seem exciting.
Form and Function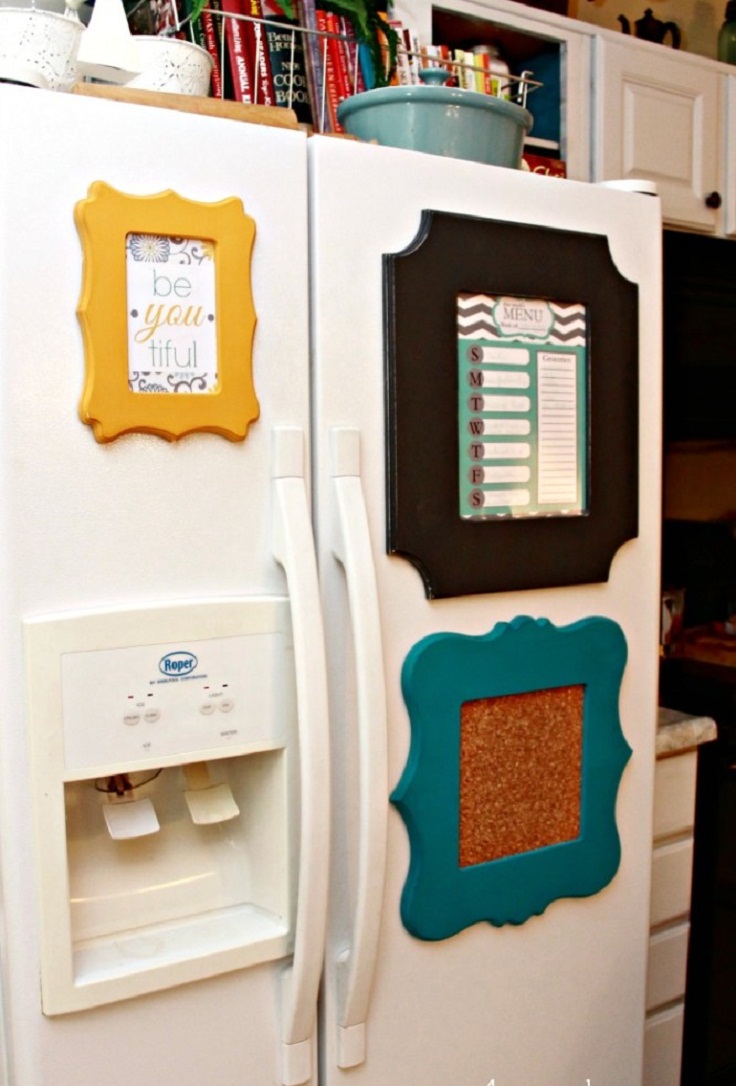 Thrift store frames come to life when spray-painted in your favorite hues. Add magnets to the back, and use some to frame up kids' artwork, and add chicken wire to others. Clip photos and reminders with clothespins to create an upcycled command center.
Smart Boards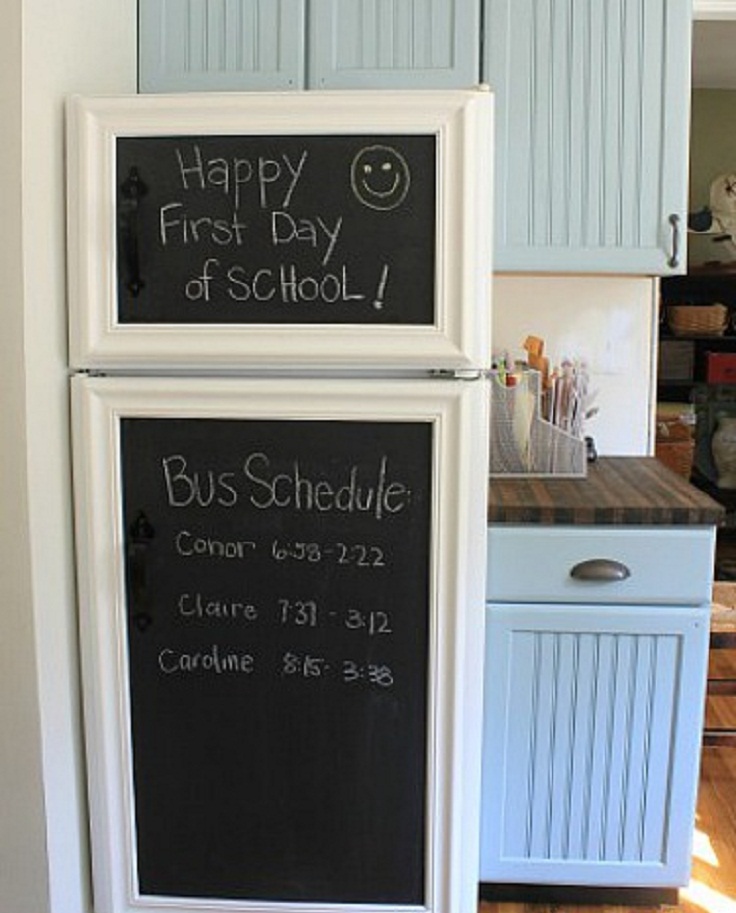 A fridge door is a perfect place for helpful lists and cute notes, but you don't have to coat the doors in chalkboard paint to get this look. You can choose a wood blackboard panel secured with really strong magnets.
Bold Impressions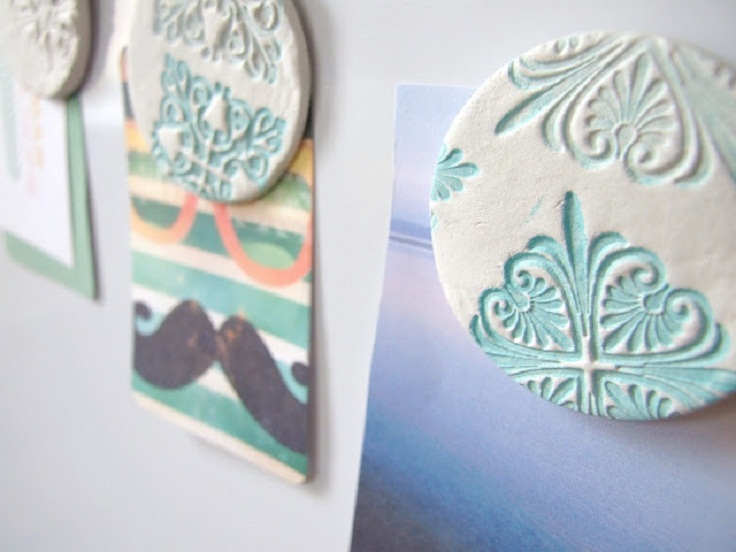 These pretty magnets come together quickly with air-dry clay, cookie cutters, and whatever rubber stamps you like — from the cheeky to the ornate.
Metallic Chic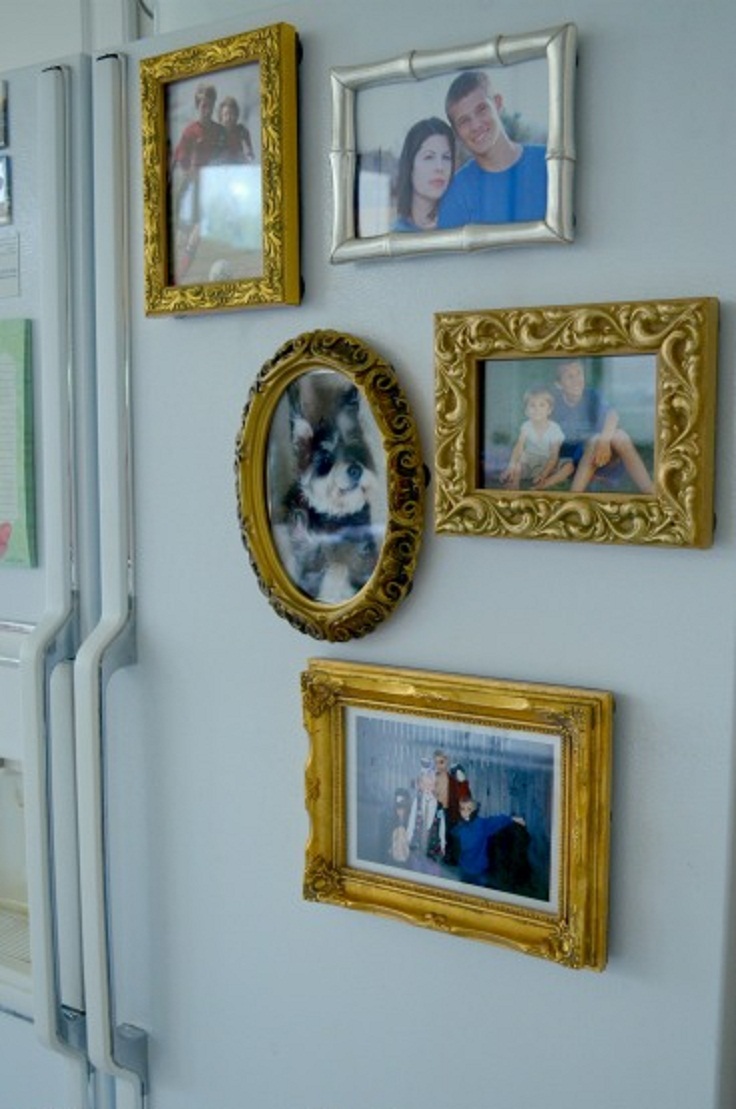 Your fridge door doubles as a glam gallery wall when you turn picture frames into gilded photo decor. The magnets should have a strong pull, so the frames stay right in place.
Photo Finish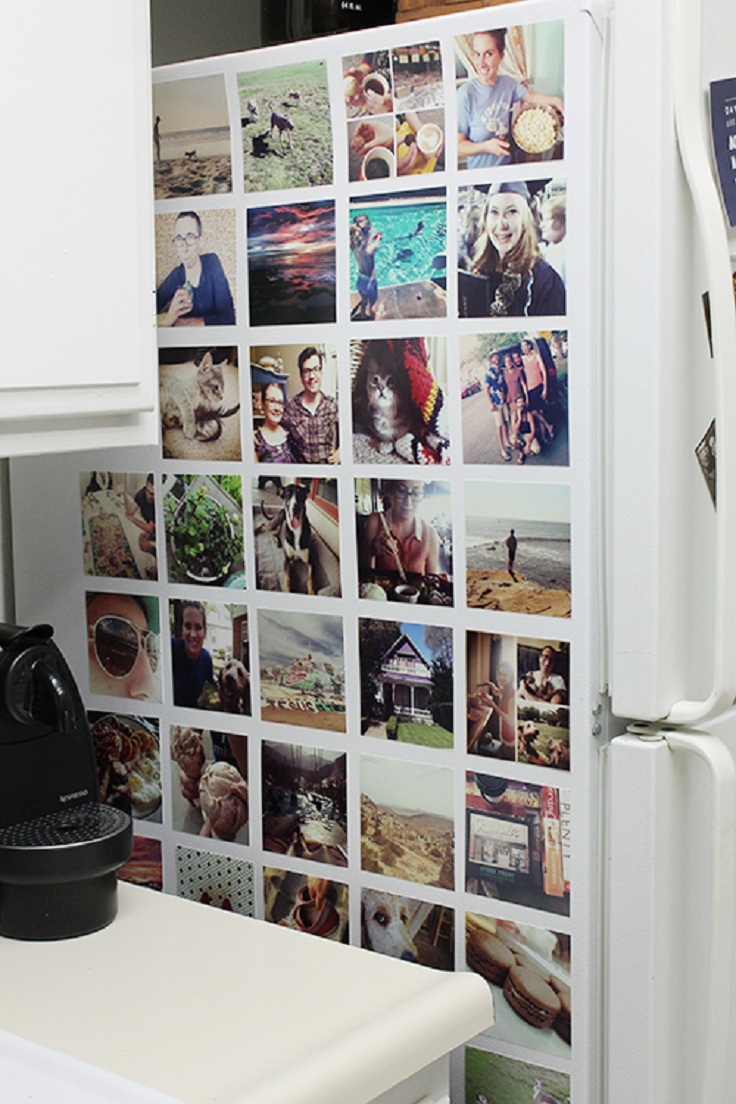 Combat unruly fridge clutter by displaying photos in a neat, polished grid. These little photos are sure to cheer you up every time you head to the kitchen.
Alpha Bling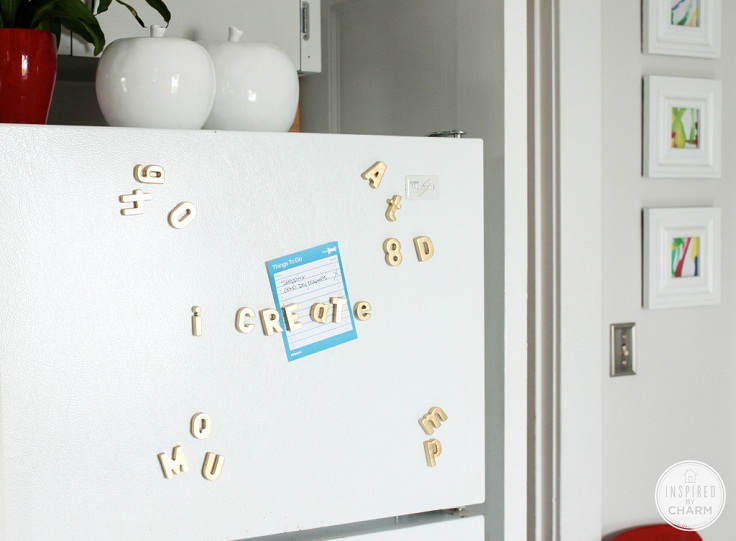 Make a fridge full of plastic magnetic letters a tad more grown-up by covering the primary colors in gold spray paint. Despite how it looks on the cap, the color and sheen are perfect.
Fridge Flora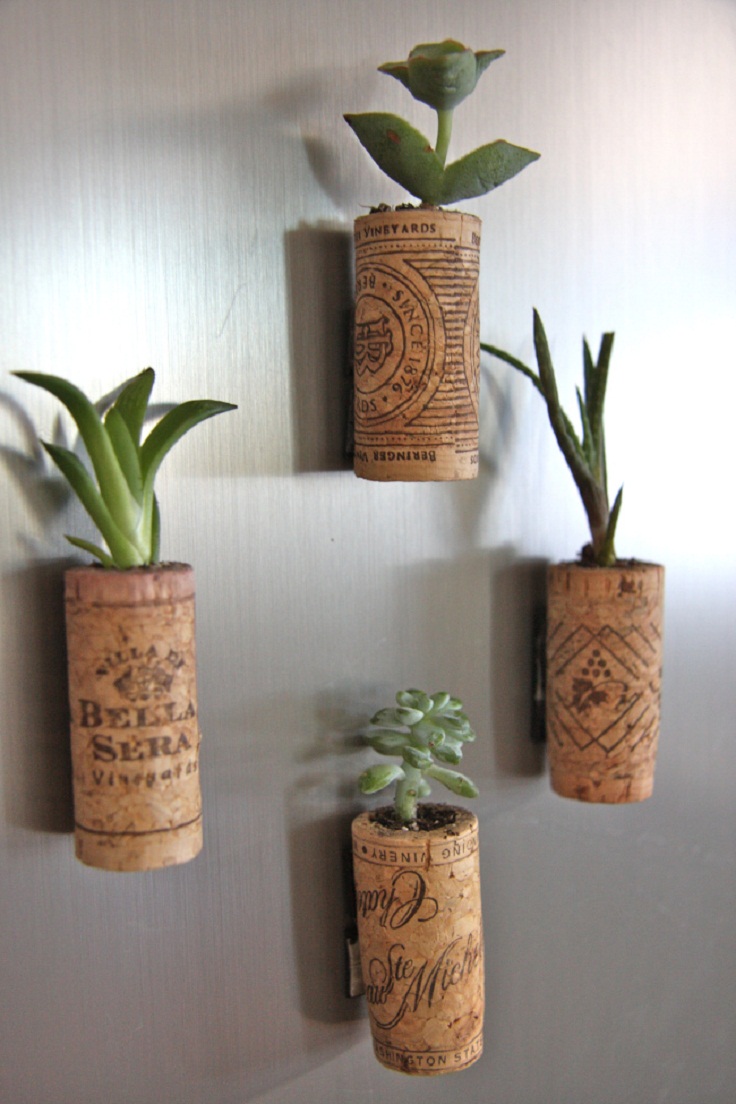 Hollowed out corks find new life  when made into petite succulent pots. Cheap magnetic tape affixed to the back of each creates an easy-care floating garden.
Winning Tins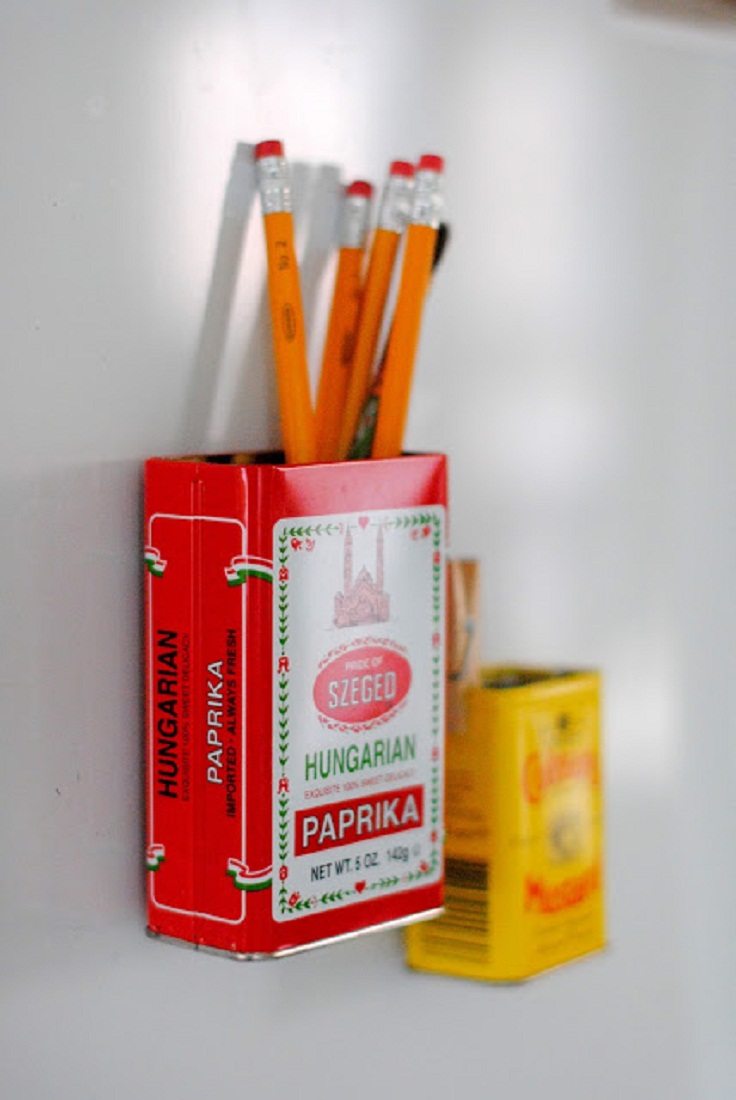 Give pretty spice or candy containers a new life in seconds by turning them into refrigerator magnets. Place a small, powerful magnet inside the back of an empty tin, which makes the tin itself magnetic.
Painting Ideas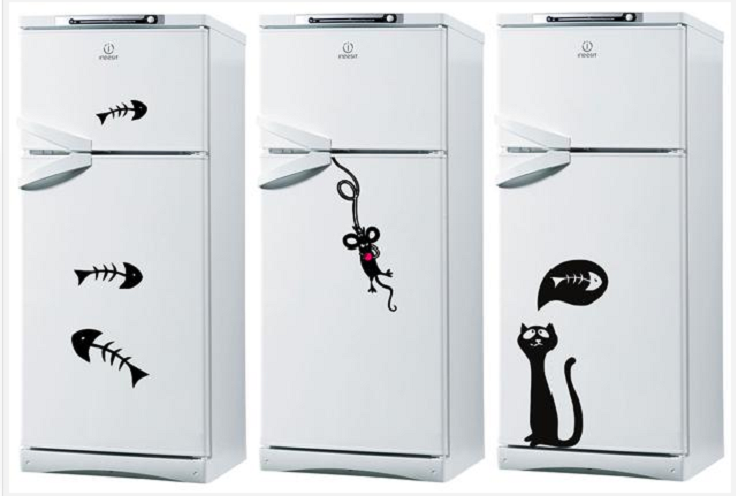 via lushome.com
Another way to decorate kitchen cabinets, fridge doors and small kitchen appliances are creating modern kitchen decorations with an old technique of painting bold images or attractive patterns on surfaces.