Sometimes we have to live in smaller apartment for any reason out there. The bigger it is, the higher the price is or you just don't need to live in a huge apartment by yourself only. However, small space doesn't have to mean that we are stuck in a dull place, with lack of creativity or air. If we invest in it, there are couple of ways in which we can make it look bigger by having things that can have that kind of effect. Some of those things we don't even have to buy – we should only throw away what we don't use and reorganize our furniture a little bit. Wondering what you can do in your apartment? Just read along.
1. Bright, Neutral Colors
via ferodoor.com
Pale, natural colors give away a light impression and thanks to that they have the power to make the room look a little bit wider than it is. They open up the space more, while the darker colors are "closing" it. So, any natural color such as white, baby blue or even baby pink can have such effect. Of course, you can add other pale colors as well.
2. Sunshine All the Way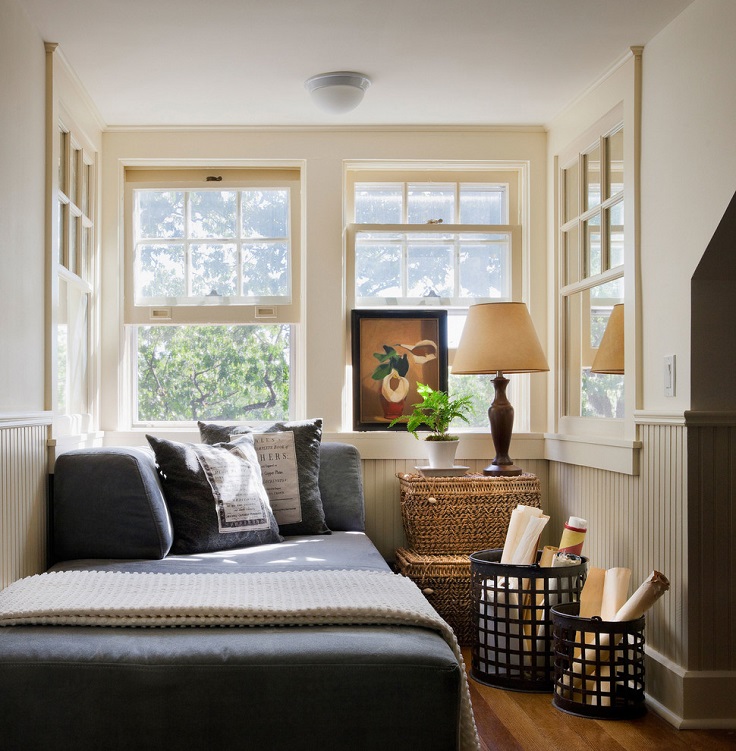 There is no better light than the natural one, so pull away the curtains and let the sunshine in. The natural light, combined with the the wall color will light up the space in the room and will make it look not only bigger, but very nice and cozy as well.
3. Furniture That Fills the Room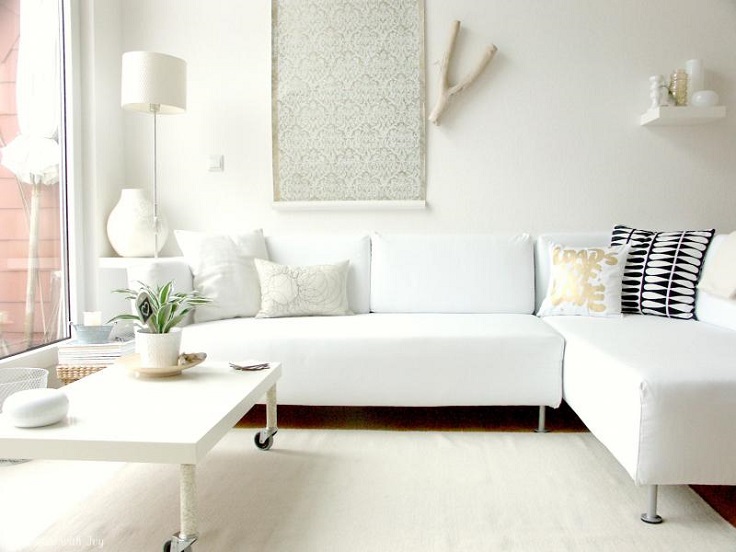 via trendecoration.com
Having one, large statement furniture in the living room instead of more pieces is a better idea if you are living in a small place. That way you're opening more space in – between and not only that, but these kind of furniture looks great too. When it comes to furniture and small space, a good option is to find a sofa that can easily be turned into bed, so that way if you are living in a very, very small apartment, you can make more space in the room by using the furniture as your bed.
4. Built – In Shelves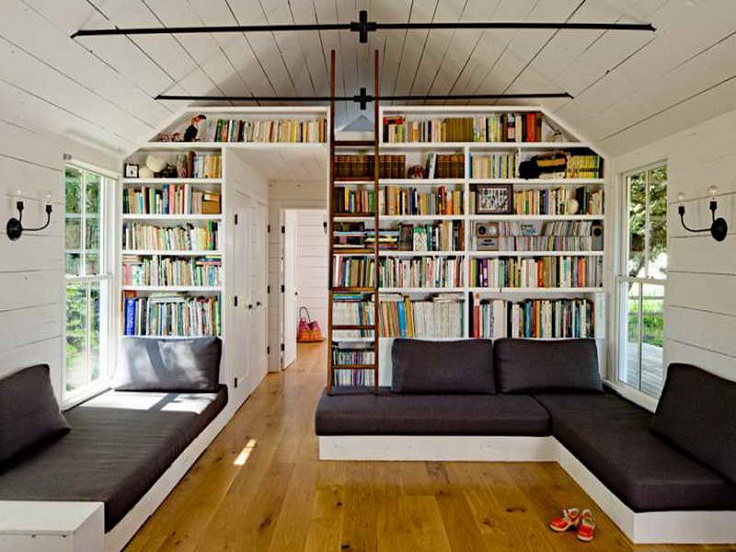 via fortikur.com
The built in shelves are always good idea to help you in creating more space, especially if they are starting from the ceiling and go down to the floor. Books look good on them, but if you are thinking about other decor then be careful with how much you put on the shelves. Keeping it simple is important because crowded room may seem like a smaller room.
5. Multifunctional Furniture
via carpinteriaymuebles.wordpress.com
Buying multifunctional furniture such as the ottomans who can serve as both table and mini sofa is always a good idea. It looks nice, cozy and is leaving you with more space since it has two functions. If you find it at reasonable price, then you saved yourself from spending more money further.
6. Wall Mounted Desk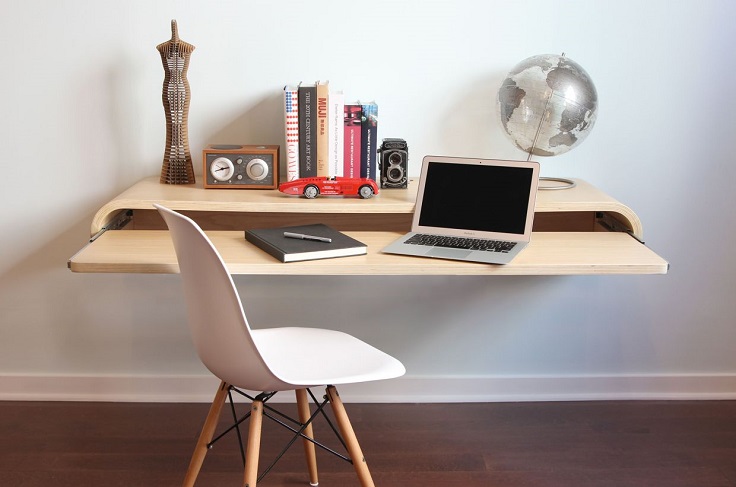 via blog.gessato.com
One of the best ways to make a room look bigger is again, by having pieces that will serve more than one function and in this case, especially if they are wall mounted. This desk is a good example of how a wall mounted piece can save you money, make your space look bigger and still look great at the same time.
7. Size the Bed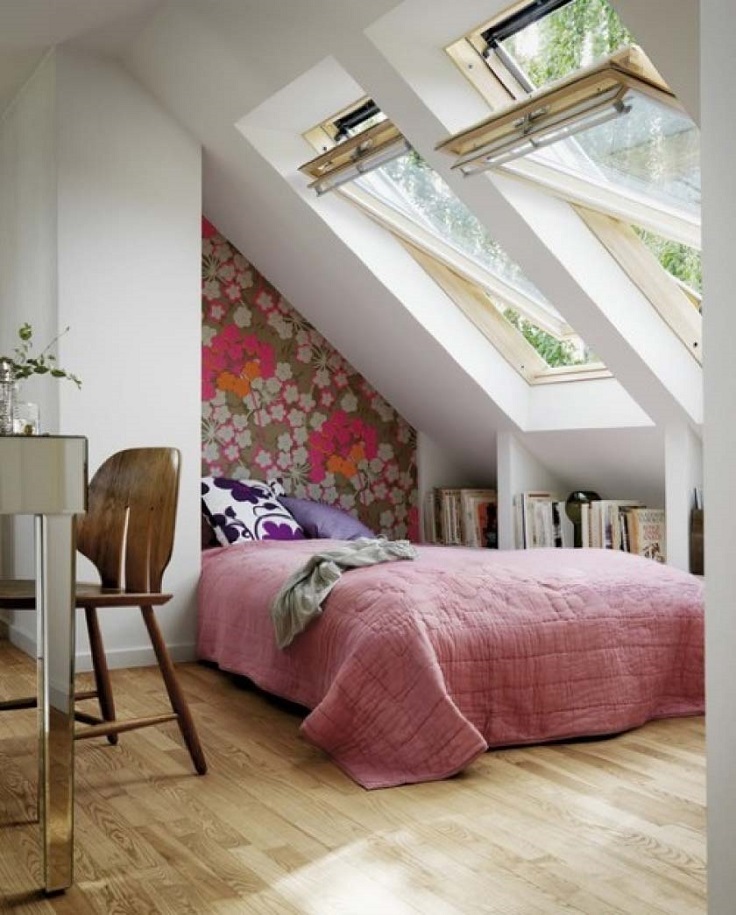 via sipsoups.com
Instead of putting a large bed in a small room, try sizing the space and find a bed that will suit well the room. This one is important when it comes to kid's room. The bunk bed is a perfect way to make the room of your kids a little bit bigger.
8. Keep It Simple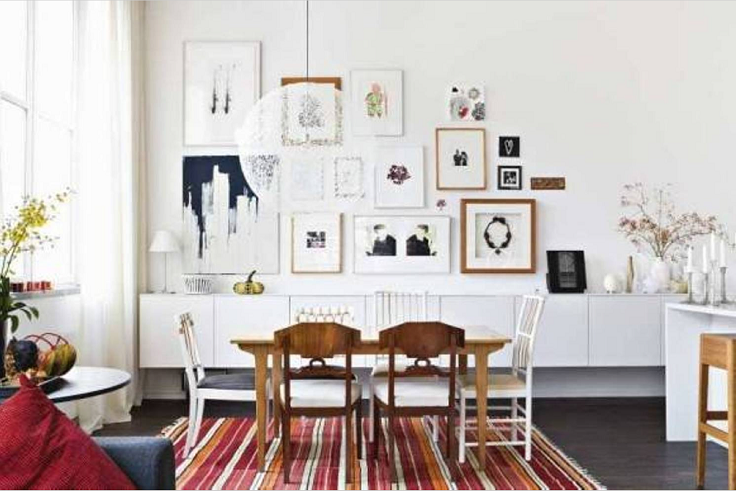 Throw away what you don't need or you don't use anymore. Small spaces also need some decorations to make them look nice and cozy. You can choose whatever you want, but be careful – don't place everything everywhere. It will make the room look "crowded". So instead of that, always go for something simple, for symmetry and bright, pale colors.
9. Illusion by Mirror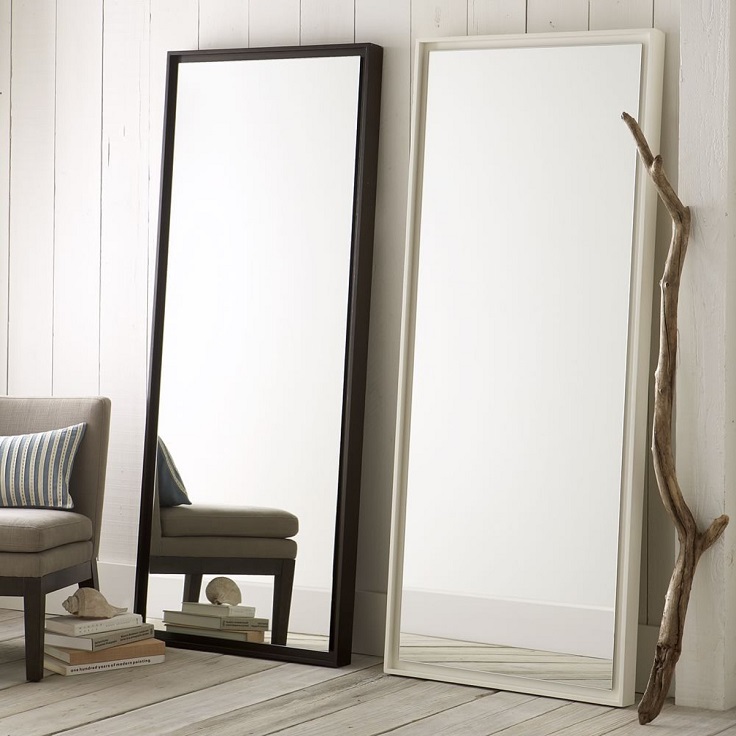 via westelm.co.uk
Mirrors reflect and they can give away an impression of prolonged room space. You can put mirrors in any room you like, but when it comes to bedrooms you can place them as your wardrobe door, or you can even use mirror doors somewhere in the house.
10. Illusion by Stripes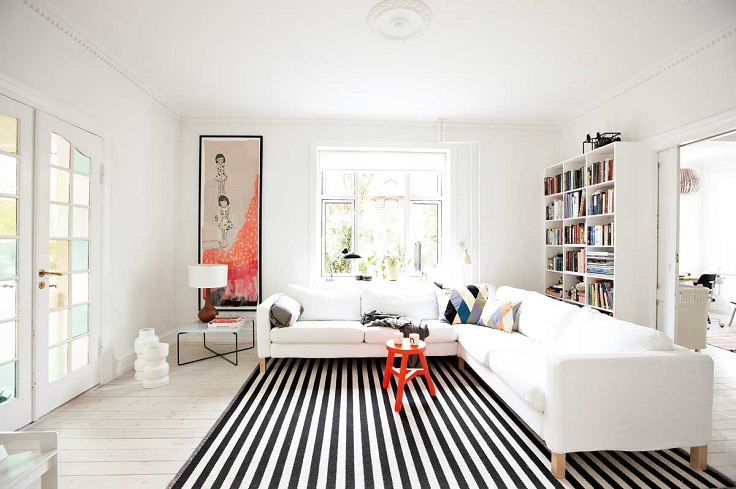 via househomedecor.com
Stripes give away an impression as if the space has no ending. Black and white stripes in a mostly white room cause a very nice contrast and it looks amazing. But the effect of having "no end" room can be achieved with other carpets or rugs with stripes design.