Every girl loves little handy clutches! But why wasting a bunch of money when you can make one for yourself? We all know the purpose of the DIY projects, and we can all agree that they are the best thing that ever happened!
With the internet's help and the amazing people who give us this great different idea, we can now make almost everything that comes to our minds.
This post is all about the DIY clutches, we searched out there, and we have chosen the top 10 that we think are the best ones for our readers.
Look at them, we are sure that you will be amazed by these ideas, and we hope that they are inspiring enough for you to start re-creating them by yourself. Every one of them has its own beauty and is up to you and your taste to tell which one catches your eye the most. Have fun!
Vintage Notes
Use your old paper music notes to make a fabulous clutch that can go with every outfit. Look unique and spice up your style with this amazing idea. Look up the tutorial and find out how to make it.
Embellished Box Clutch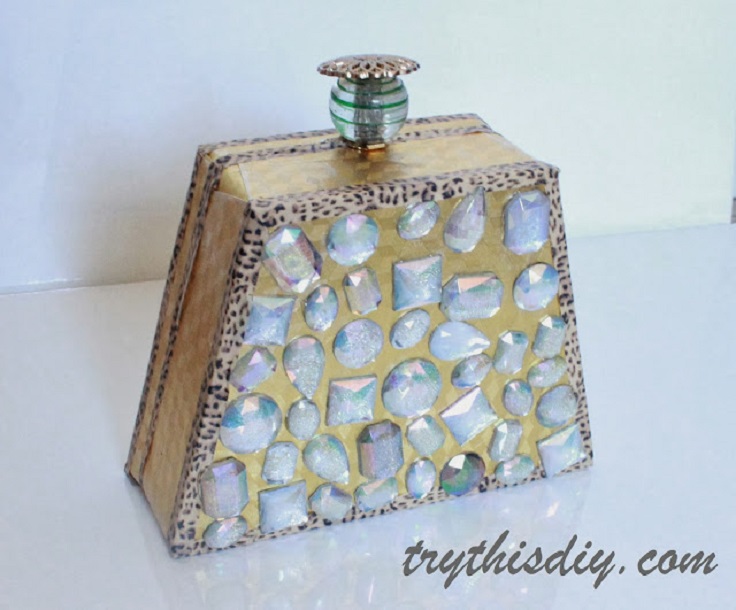 via trythisdiy.com
From a usual box to a glamorous clutch that leaves you breathless! Yes, it is possible, and figure out how on the link below the picture. It is an amazing transformation; it leaves you in the temptation to try it.
Pearl Clutch
via ispydiy.com
Pearls are the best match if you want to make something classy and feminine. You can see an example here; just by adding them with regular glue, they change this clutch's whole look.
Emilio Pucci Inspired Clutch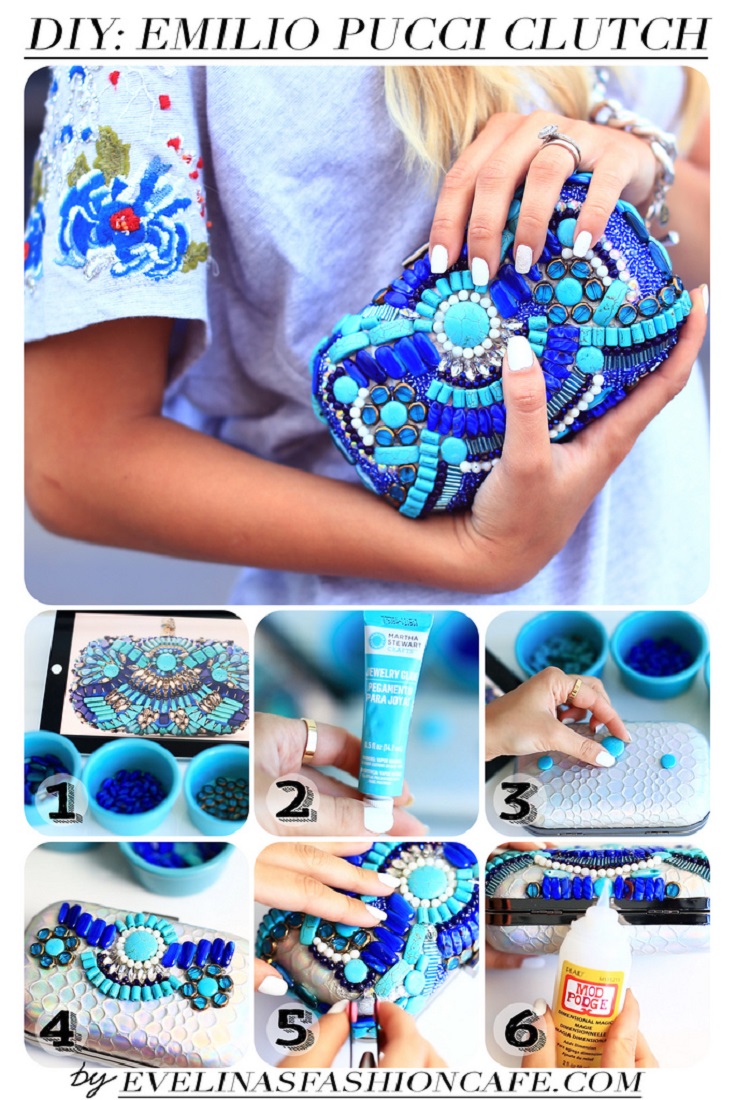 If you are wow-ed from the look of this clutch just as we are, then you will probably get the things that you will be needing and start making it right away!
Book Cover Clutch
Amazing use for the old book covers in your home. We just love it when some random thing in your home that sits there useless can be transformed into something trendy and stylish. Try this fabulous DIY project!
Vintage Glam Clutch
If you open the link, you will find instructions on how to change the color of your old not-so-beautiful clutch and make it just the way and the color that you like. Amazing, right?
$1 Sequin DIY Clutch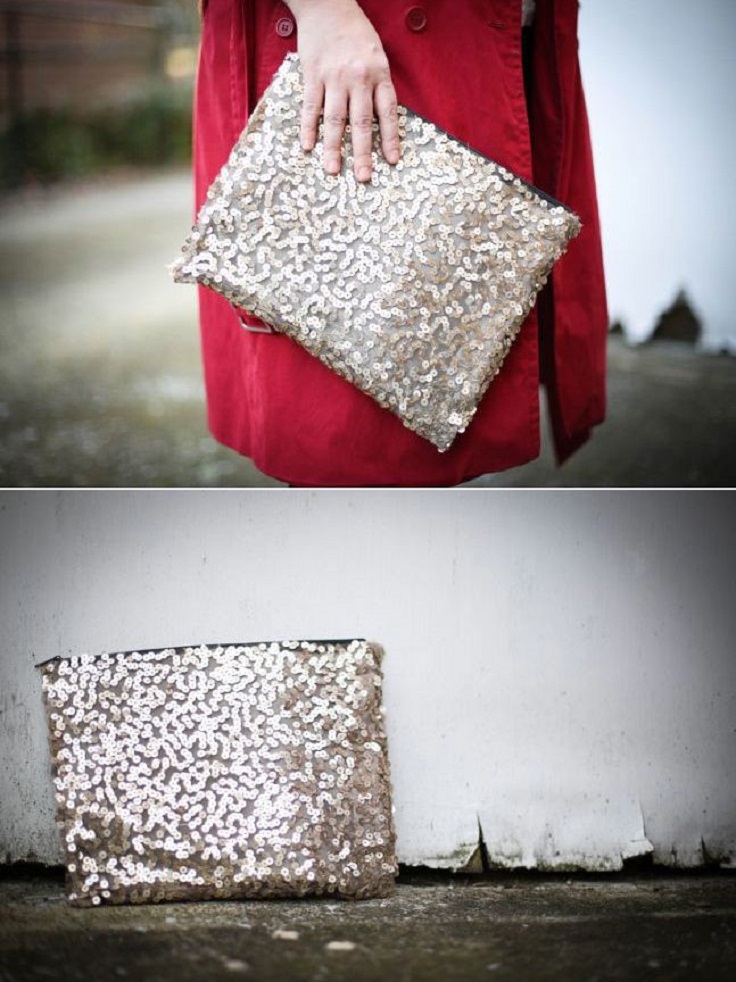 via hellonatural.co
For the sequin-lovers. Tadaaa, here is one easy and beautiful clutch, just separate a little of your free time and create this gorgeous clutch that is so eye-catching and bright up the look in this fall days.
Faux Bow Clutch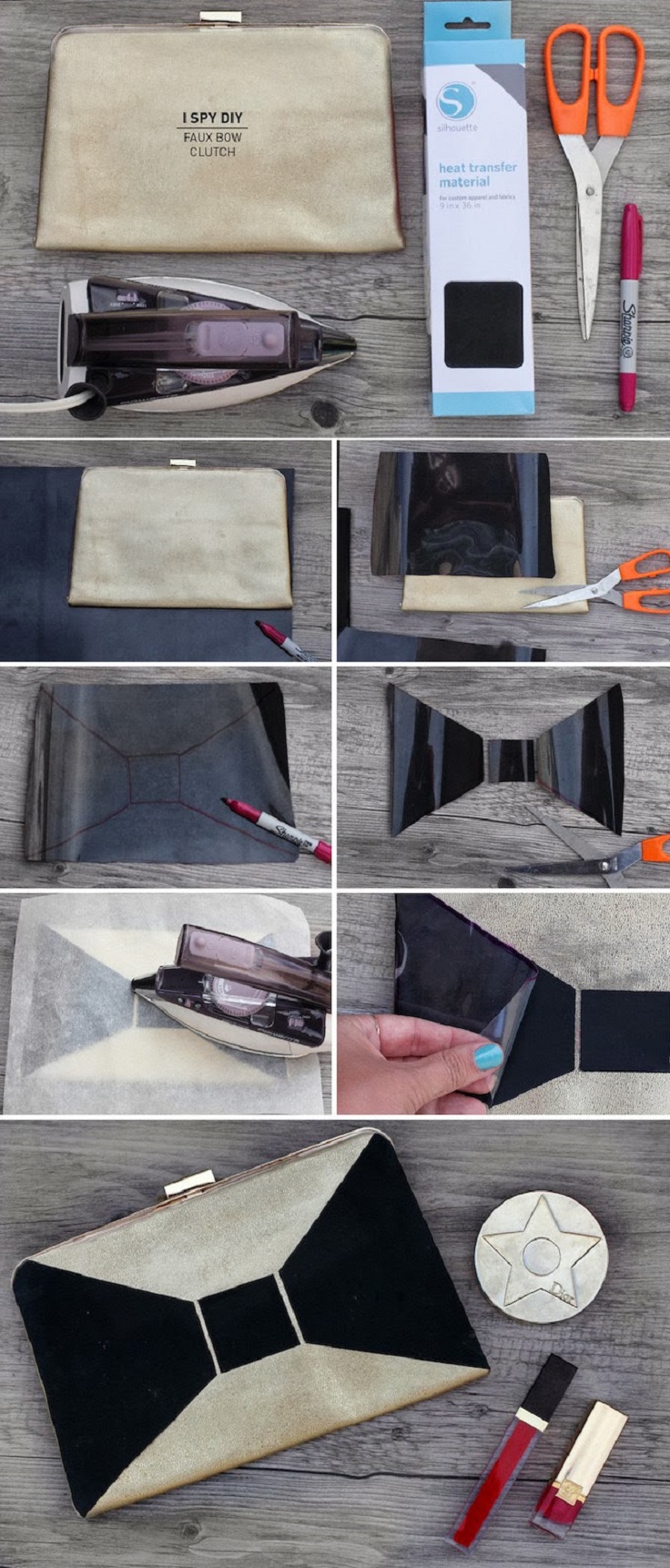 via ispydiy.com
Make a cute bow on your simple clutch that has bored you over time. You can make something that you already have into something brand new in just a few simple steps is just so inspiring.
Celine Structured Clutch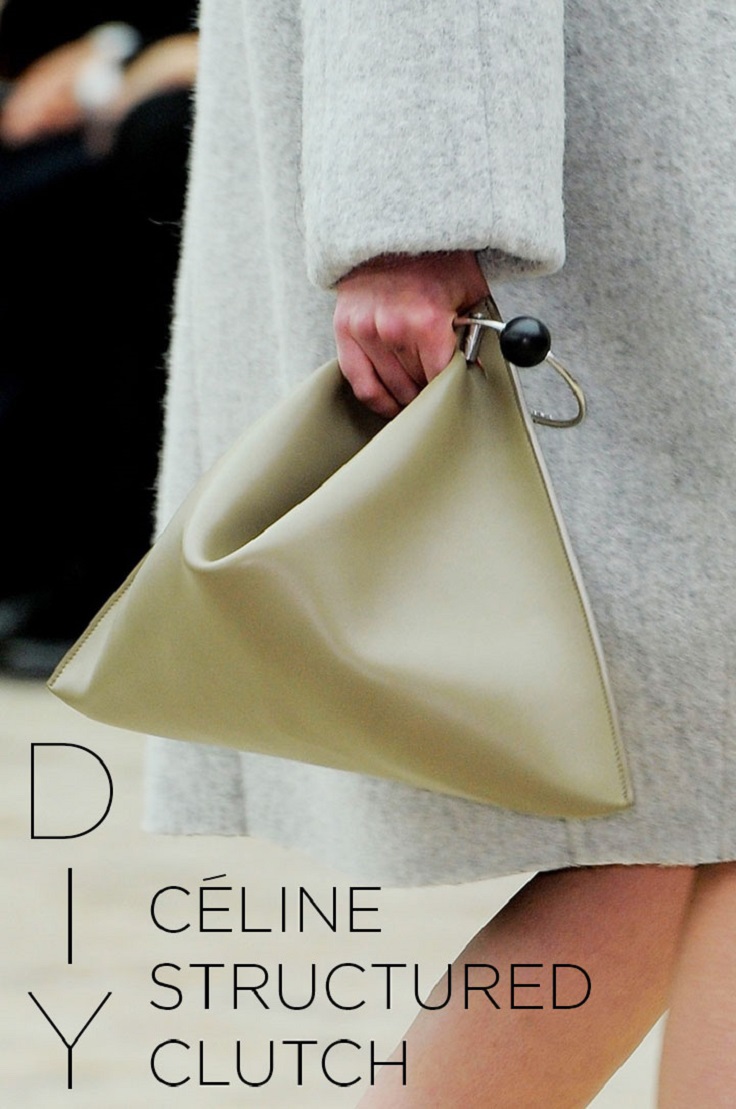 via de-smitten.com
Celine bag is not harmful to have, but it is even better to make it yourself. So ladies, if you just need to have this unique bag in your collection, it is not a bad idea at all to start making it right now!
Felt And Suede Clutch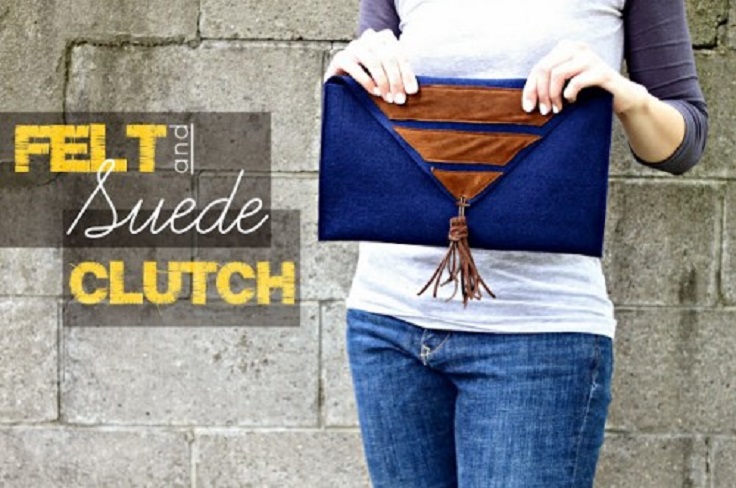 via styleoholic.com
The strong colors are perfect for the fall, and the ones on the clutch above are blending perfectly with this time of the year. Don't hesitate to make this handbag; it will go with almost everything you plan to wear and will be a great place to store the things you need the most when you are out.