Looking after flowers can be challenging at times. You want to take good care, but sometimes it's demotivating when you know that the plant will last just for one season or so. This is the moment when you need to choose flowers that bloom all year – long.
That way, you are going to have beautiful flowers in your garden all the time, as long as you take the proper care.
Depending on your taste in flowers, you can choose between different varieties, colors, size, shape – just scroll along.
1. 
'Cinderella' Stock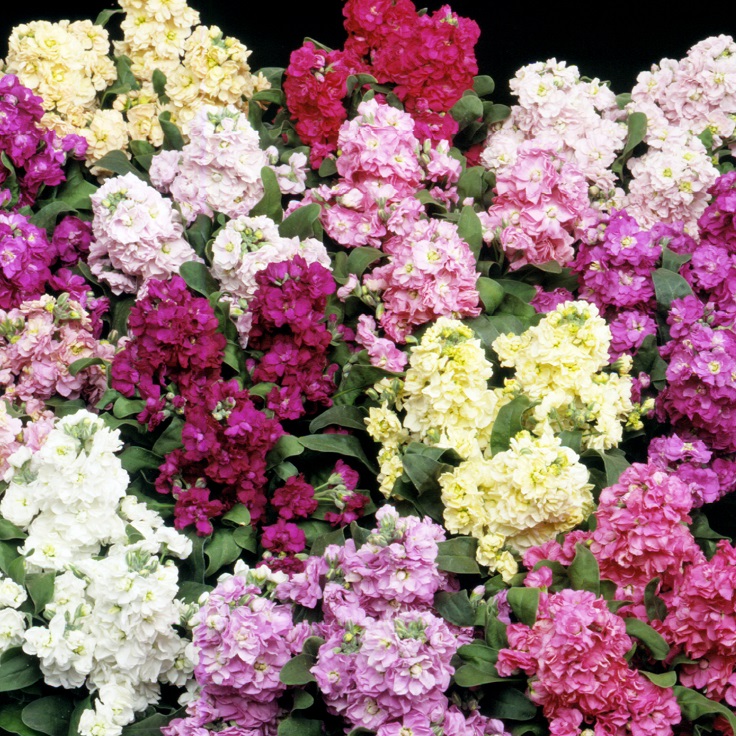 The Cindarella Stock is a long flowering beauty that is ideas for flower borders and cottage gardens. It needs to be planted in a full – sun position in a sheltered bed with well – drained soil. Make sure that the soil you use is neutral to slightly alkaline.
When it comes to pruning, cut it back after flowering. Unfortunately, the Cindarella Stock might bring you some trouble, as it can be affected by some diseases and pests.