Boat trips are becoming more popular, particularly among the wealthy and successful. You finally have an opportunity to get away from it all and enjoy a genuine wilderness, all to yourself. Then, when the time comes to go back ashore, you can go to the nearest port (usually a wonderful tourist destination) and enjoy yourself. It really is that simple.
Where should you go on a boat trip? Let's take a look at some of your options.
Venice, Italy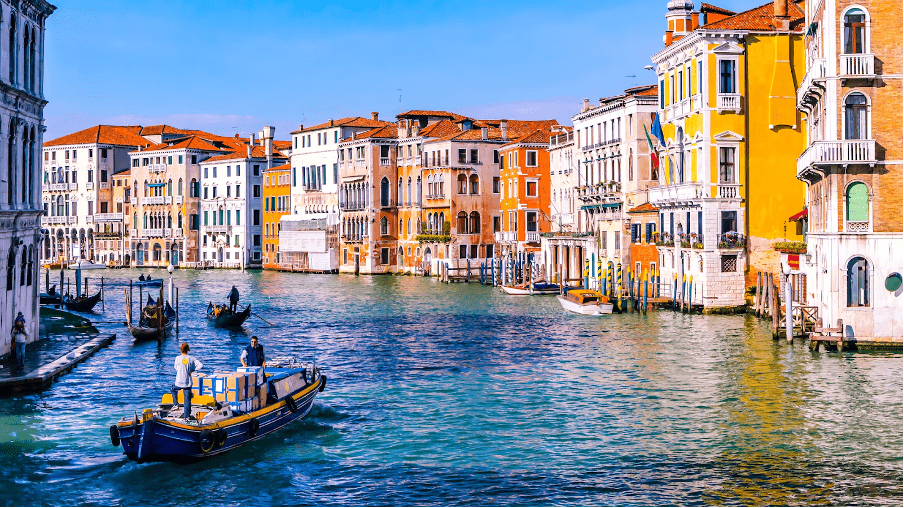 Venice is one of the most stunning cities in the world but enjoying it on land is a challenge. You really have to know your way around.
Doing it by boat, though, is a wholly different experience. You get to see the city from a new angle – one you might not have seen before.
Most people don't take their own boats (though they can). Instead, they hire private water taxis or gondolas, a type of rowing boat.
What's great about these vessels is the price. You can hop on and off for a couple of euros and get the best views of the city at the same time.
All of Venice's best sightseeing is visible from the water. You can get intimate with the Ca' d'Oro Palace, Rialto Bridge, and local architecture, like the Venice Suite Misericordia. It's a feast for the eyes.
Paraty, Brazil
Coming in second on our list is Paraty in Brazil, part of the country's tropical Costa Verde. Here, you'll see traditional Portuguese homes with blue shutters with the tropical rainforest stretching off into the distance behind.
There are more than 65 islands in the Bay of Paraty to explore. There are wonderful opportunities for swimming with turtles, meeting local fishermen, and going on organized boat tours.
You can also get off your boat and take a look around Paraty's historic center. You'll find leafy terraces, upmarket hotels, and plenty of places to relax after a busy day on the water.
San Francisco, USA
San Francisco on the US West Coast is perfectly set up for private boating and pleasure craft of all kinds. The bay itself is spectacular but the main attraction is the community. There are activities of every kind to enjoy in one of the most affluent and successful cities in the world. 
During the spring and summer, the waters are clear and calm and sailing is easy. Unlike the Gulf of Mexico, hurricanes are not a risk.
Windermere, UK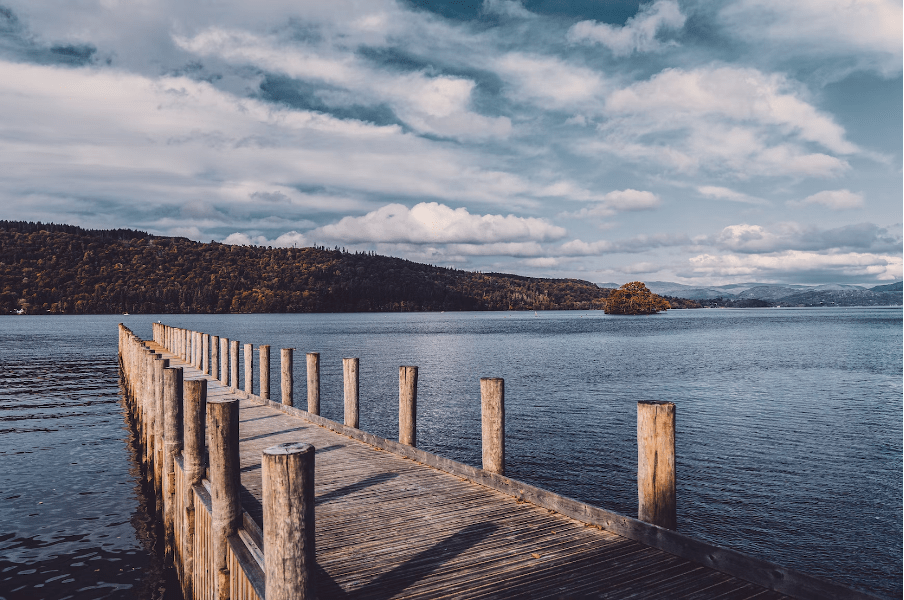 Windermere is England's biggest lake. Located in the Lake District national park, it offers boating opportunities of all kinds. 
One option is to take the ferry to the other side of the lake from Windermere town, a traditional settlement on the east bank. You can also hire paddle boats, motor boats, and canoes.
Once you've finished on the water, there are plenty of places to stay. Many establishments in the local area have been serving customers for hundreds of years.
Bergen, Norway
Exploring the Norwegian fjords by boat is one of the most spectacular ways to enjoy the scenery. Plus, it helps you avoid long and potentially dangerous car journeys.
Bergen is a major city on Norway's west coast, but you shouldn't stop there. There's plenty more to explore. Heading north brings you close to Kirkenes which features rugged rock faces, waterfalls, and mountains in excess of 4,500 feet. Just don't get too close to the coast: it's hazardous.
Milford Sound, New Zealand
Rudyard Kipling once called Milford Sound "the eighth wonder of the world," and it's not hard to see why. This popular tourist attraction features tree-studded mountains rising thousands of feet from the sea floor below. The peaks are snow-capped because they are so tall, providing epic views.
You can take boat trips into the glacier-surrounded fjord but remember to give yourself plenty of time. A trip through Milford Sound should last at least two hours to let you take the whole place in.
Mykonos and Santorini, Greece
The Aegean is home to more than 1,400 islands, each of which has a unique and distinct character. Mykonos and Santorini are two of the most stunning and well worth a visit if you are in the area. 
Ferries run regularly between the islands and are an integral part of Greek culture. Service tends to be excellent.
You can also hop on private cruises and sailboats. These provide an exclusive experience and let you enjoy the wonders of the open sea in style.
Bahamas
You can charter a luxury yacht with Arthaud Yachting to the Bahamas and see the islands for yourself. This Caribbean country seems like two nations. On the one hand, you have the popular tourist haunts of Nassau and Freeport, and on the other, you have the Family Islands where locals live out their lives similarly to how they have always done. 
Halong Bay, Vietnam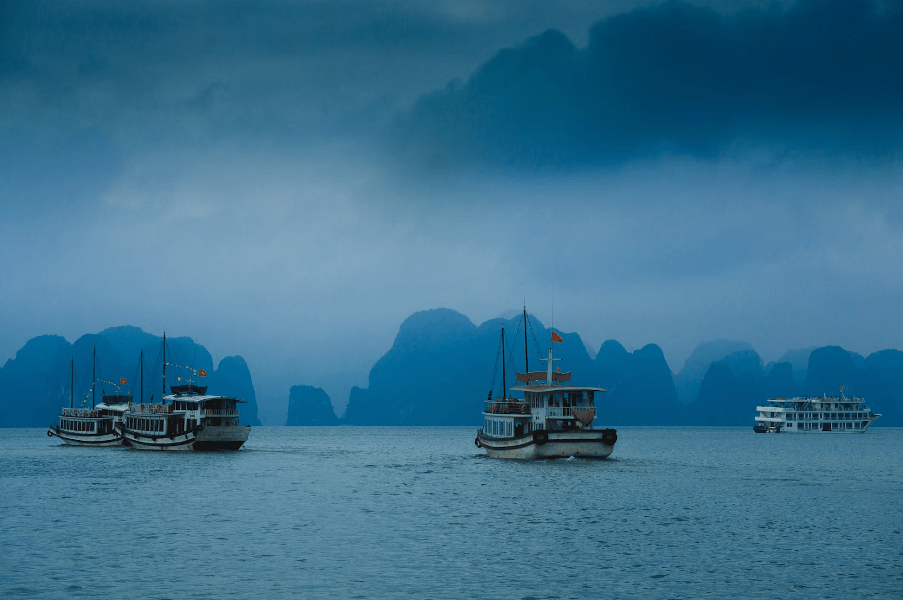 Images of tropical paradises with jungle-covered mountains protruding from tropical waters are usually from Halong Bay, one of Vietnam's best-kept secrets. This area, designated a World Heritage Site in 1994, offers scattered islands, sandy beaches, and beautiful grottos.
Day tours are available. However, most people go on overnight cruises. This way, they can watch the sunrise and sunset, and get out of the blistering heat.
Halong Bay has a unique atmosphere. Because of the climatic conditions, it has a lot of fog, making it misty and mysterious.
The Panama Canal, Panama
The Panama Canal is a shortcut between the Atlantic and Pacific Oceans, cutting out the need to travel around the southern tip of South America. It's not a particularly beautiful place, but it is a great feat of human engineering. Every year, the canal generates billions in revenue for Panama and its people. It has enormous locks capable of raising and lowering super tankers as they make their journey from one ocean to another.
The Nile, Egypt
Cairo is the sort of place you only want to stay for a few hours. But the rest of the Nile is well worth exploring. The deeper you go into Egypt, the more ancient, exotic, and authentic it gets.
The Egyptians worshiped the Nile as a god, and you can see why when you tour it by boat. The banks are lush and verdant with the land beyond nothing but desert. During your voyage, you'll explore more than 6,000 years of Egyptian history and become acquainted with the geography of the place. Virtually all Egyptians live in cities running along the Nile's banks.
Kerala Backwaters, India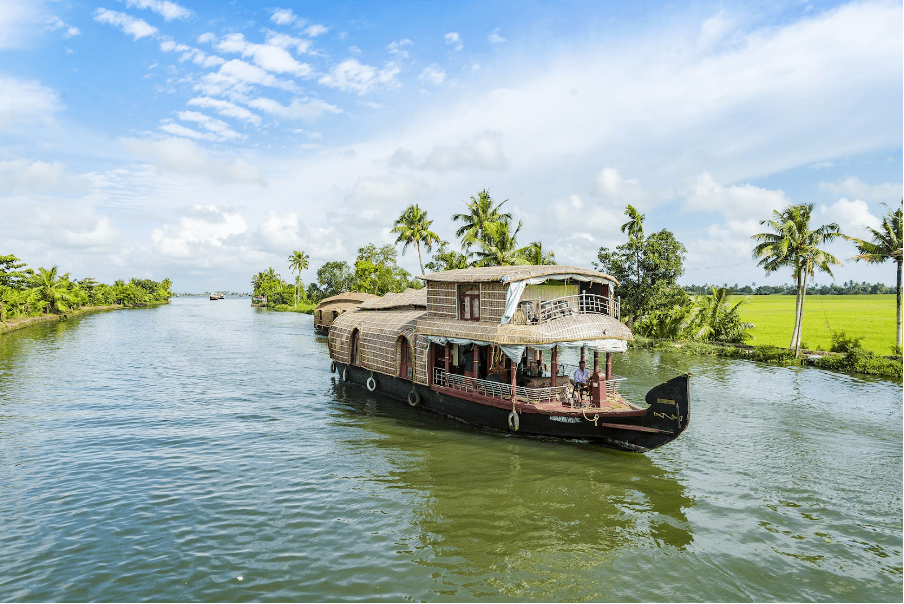 Kerala Backwaters is a series of lagoons, canals, and rivers in this famous state, located in the south of India. Traders have been using it for centuries to transport goods.
Skiffs still travel up and down the waterways, making it easy to see the area. However, many old barges are now converted homes with residents living inside.
Kerala is a great location for animal lovers. Here you'll see wildlife in its natural habitat from the river. Most of the area is totally undeveloped.
The Galapagos Islands
A trip to Galapagos is like no other. The archipelago is home to numerous unique species and is where Darwin first cooked up the theory of evolution.
Galapagos is around 500 miles off the coast of Ecuador and cut off from the rest of the world. When you visit, it almost feels like going back in time.
Wildlife is everywhere here. You'll find iguanas, baby sea lions, and, of course, Darwin's famous finches. Just remember, visitor numbers are restricted so book your slot well in advance to avoid disappointment.
Murray River, Australia
The Murray River is the third longest navigable river in the world, after the Nile and Amazon. The impressive waterway cuts its way through Australia's outback, giving you a new perspective on the surrounding landscape. Along the way, you'll encounter kangaroos, emus, and baby koalas.
The Murray River is a relaxing strip of water. There's hardly any development and you feel utterly peaceful and alone when you travel along it. It's worth a visit for anyone looking for a quintessentially Australian experience.
Disko Bay, Arctic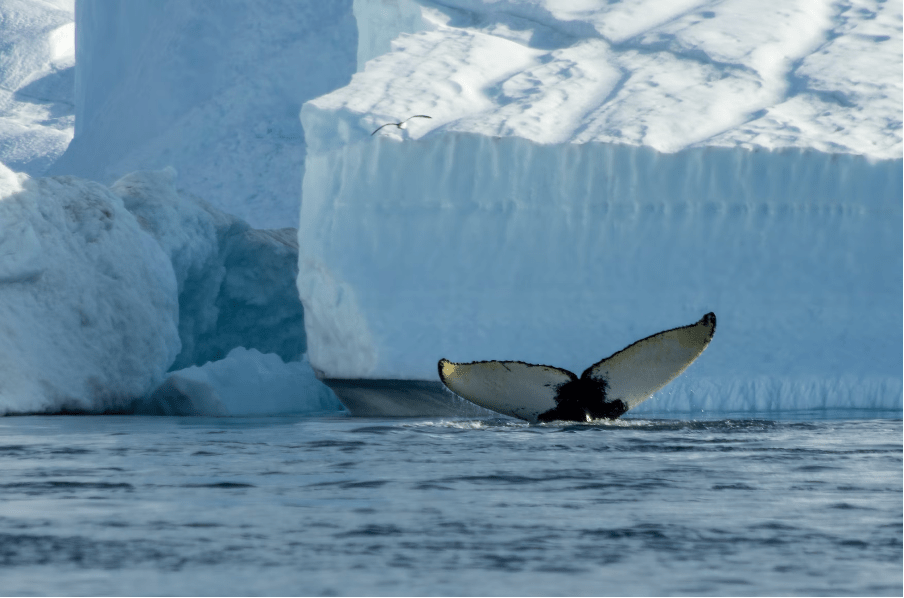 As long as you have the right boat for it, sailing in the Arctic can be a lot of fun. It's an ice world, unlike anything you will see at lower latitudes.
Polar expeditions typically set sail in the spring. You'll cruise between floating icebergs and have opportunities to see whales, seals, and sea birds. There are also plenty of glaciers to visit, as well as the remarkable Greenland coast which is now melting into the sea.
The best bit is that you feel like you're in a real wilderness. There's nothing but mother nature here. 
Danube, Germany
The Danube begins in Germany's Black Forest and runs through more than ten countries before finally reaching the Black Sea. At more than 1,770 miles long, there's so much to explore. Plus, it's one of the most culturally diverse rivers in the world, passing through so many nation-states, each with its own heritage. Stop off in Vienna or travel to the Benedictine Abbey Melk.