It's no secret that COVID-19 has changed the dating game. But while you might not be able to meet face to face for a date, doing so virtually can still be a great way to get to know someone and start building a relationship.
If you're ready to navigate your next online date, keep reading to learn a few tips to help you look and feel your best.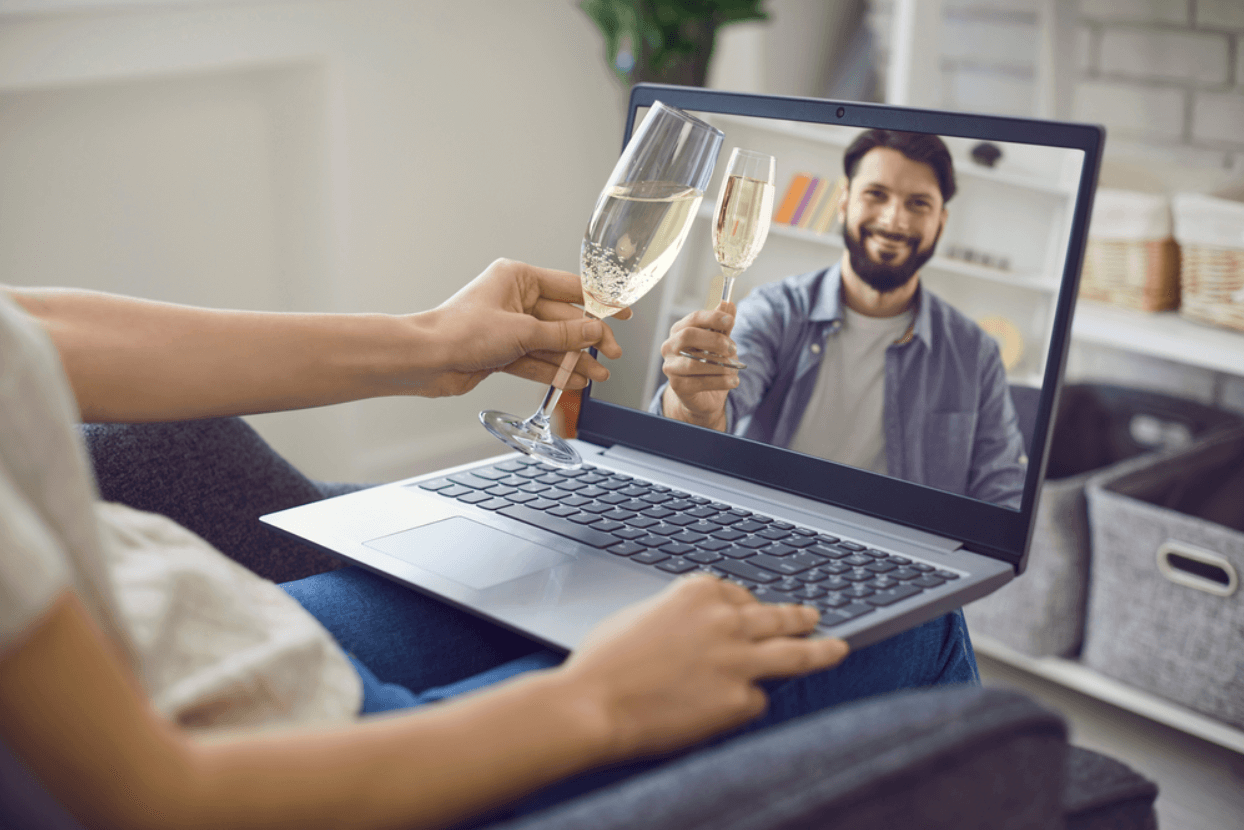 1. Take the Time to Get Ready
When you don't have a long drive downtown for your date — and, more importantly, know the other person will only be able to see you from the waist up — it's easy to put off getting ready for your virtual date until the last minute. However, this move will only leave you feeling rushed and frazzled and won't give you the time you need to look and feel your best.
Instead, take the time to get ready just as you would for a normal date. Give yourself time to do your hair and makeup, set up your computer and lighting, and choose the perfect outfit. Not only will this help you start your date relaxed and looking great, but it will also allow the anticipation to build, which is one of the best parts of dating, anyway!
2. Opt for a Timeless Look
While your date will only be able to see your top-half, your outfit of choice is still important. After all, you want something that not only looks good on camera, but that's also comfortable enough to sit through a long video chat.
Bright colors and busy patterns can be distracting on a small screen — and those too-tight jeans might be your go-to for a traditional date night out. But since your date won't likely be able to see them, it's best to skip anything that might leave you feeling pinched and squeezed during your virtual date.
To look good and stay comfortable, opt for a timeless style instead. The perfect little black dress is comfortable enough for video calls that stretch on for hours and always look great on camera. Pick a dress that suits your personal style, whether that means something classic or one that shows a little skin. 
No matter your decision, you can easily dress it up or down with a few simple accessories, like some eye-catching earrings or a statement necklace. Plus, with a demure, classic style, you won't have to worry about your clothing choice taking any attention away from you during your date!
3. Check Your Lighting
The right lighting can make or break how you look on a video call. Alongside wearing dark clothing, like that little black dress we mentioned, there are a few easy changes you can make to your lighting sources to ensure they enhance your look rather than ruin it.
Natural light will always be your most flattering choice. But if you have an evening date planned, setting up by a window might not work for you. Instead, swap out your lightbulbs for those that cast a less harsh light. Plus, warm-color bulbs are better at mimicking natural light. Ultimately, you should have a light above your computer screen — and slightly behind it — to illuminate your face and prevent shadows.
Look Your Best for Your Next Virtual Date
Just because you're unable to meet face to face with a potential love interest doesn't mean you can't look and feel great on your next virtual date. Put these tips to work in order to choose the right outfit, improve your lighting, and properly prepare for an online date.