With New Year's Eve not far away now, many of us are turning our thoughts to parties, celebrations, and firework shows. Many locations worldwide invest in epic light displays each year, and it's worth adding some of these to your bucket list to attend at least once in your life. 
If you're looking for some inspiration before you go and buy some rockets, ground spinners, sparklers, or mortar fireworks for your own displays, here are five of the top shows globally to learn more about.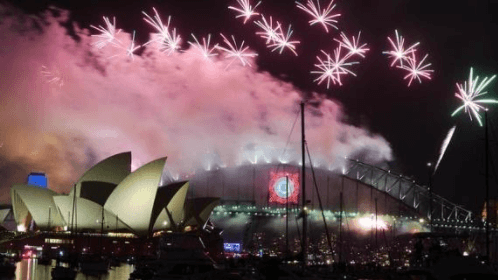 New Year's Eve in Sydney
Many cities put on incredible firework displays at the start of the year, but one spot that's hard to beat and welcomes in the New Year earlier than most due to time zones is Sydney in Australia. Head close to the iconic Sydney Harbour Bridge to watch it light up with a vast array of colorful lights and see fireworks burst over the water of the pretty harbor. Around a million revelers watch the fireworks in Sydney each year, so you will have an incredible atmosphere to soak up on the night, too. 
Fourth of July in New York City 
Fourth of July is another big time for fireworks. New York City puts on one of the most epic displays, so try to time a visit to the Big Apple in July to check it out. In particular, Macy's 4th of July Fireworks Spectacular is an event not to be missed, with all sorts of firework shades and styles getting fired into the air from barges positioned on the city's East River. 
You'll get to take in a professionally choreographed pyrotechnics show, with each one featuring music from a different musical score every year. Plus, popular, award-winning artists such as John Legend and many others come along. They perform classic and patriotic tunes to go with the fireworks music, adding even more excitement to the proceedings. 
Some of the best spots to see the Macy's Spectacular include Brooklyn, Queens, Manhattan, and anywhere else with views of the East River. It pays to get in early to book a ticket on a cruise boat on the night or a seat at a rooftop bar or restaurant. Alternatively, you could get together with family or friends to enjoy a picnic in a park that will give you excellent views of the fireworks. 
Bastille Day in Paris
If you're keen to plan a trip to Paris soon, see if you can schedule your visit in July and be in the city on Bastille Day. Every year on July 14th, which is the anniversary of the storming of the Bastille prison during the French Revolution, the French stop for a national holiday. This day is celebrated with brilliant fireworks displays, the best of which is typically in the "city of light."
If it's your first time seeing the Eiffel Tower, there's no better way than on Bastille Day when fireworks are set off from it. They shoot into the sky from the pretty gardens of Trocadero, too. Watch the backdrop of the iconic Parisian skyline light up in a choreographed, multicolored fireworks show that you won't soon forget. 
Las Fallas in Valencia
Another European destination to head to for fireworks that impress is Valencia in Spain. Every March, the city hosts a special pyrotechnic festival called Las Fallas. It runs for over two weeks, but the final night is the biggest one, show-wise, so try not to miss that. 
During Las Fallas, you'll also see giant papier-mache figured displayed around the city. These creations, modeled on famous people, get stuffed with fireworks and set alight at the end of the event. This tradition stems from many years ago when carpenters celebrated spring's arrival by burning wood pieces that propped up lights during winter. Today, the festival is a fascinating example of an occasion combining art, satire, and tradition all in one. 
Cannes Firework Festival in Cannes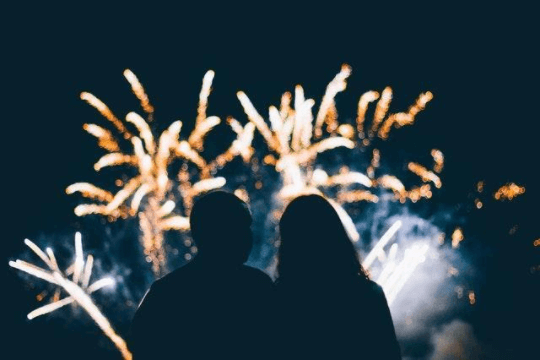 While the fashionable city of Cannes in France is probably most famous for its annual film festival, the destination also boasts an incredible fireworks event. The yearly Festival International d'Art Pyrotechnique runs across various dates from March to August and brings firework specialists from around the world to town to impress visitors and locals alike with pyro-musical shows. 
The artists and technicians compete in awards voted on by both a jury and the public over the festival. Displays run for around 25 minutes and have different themes and musical accompaniments. 
These are five of the top spots globally to watch fireworks, but there are many other worthy examples, so it's worth starting with this list and then adding to it over the years. No matter where you watch fireworks, you're sure to enjoy the spectacular.