The days are becoming shorter and the temperatures are dropping, indicating that winter is approaching. Layering your favorite garments in the cool weather is nice, but do you need more when the weather turns truly cold? Apart from warm clothing, what else do you require? We've compiled a list of 6 things you should acquire before winter arrives to help you prepare for the snowy, freezing months ahead.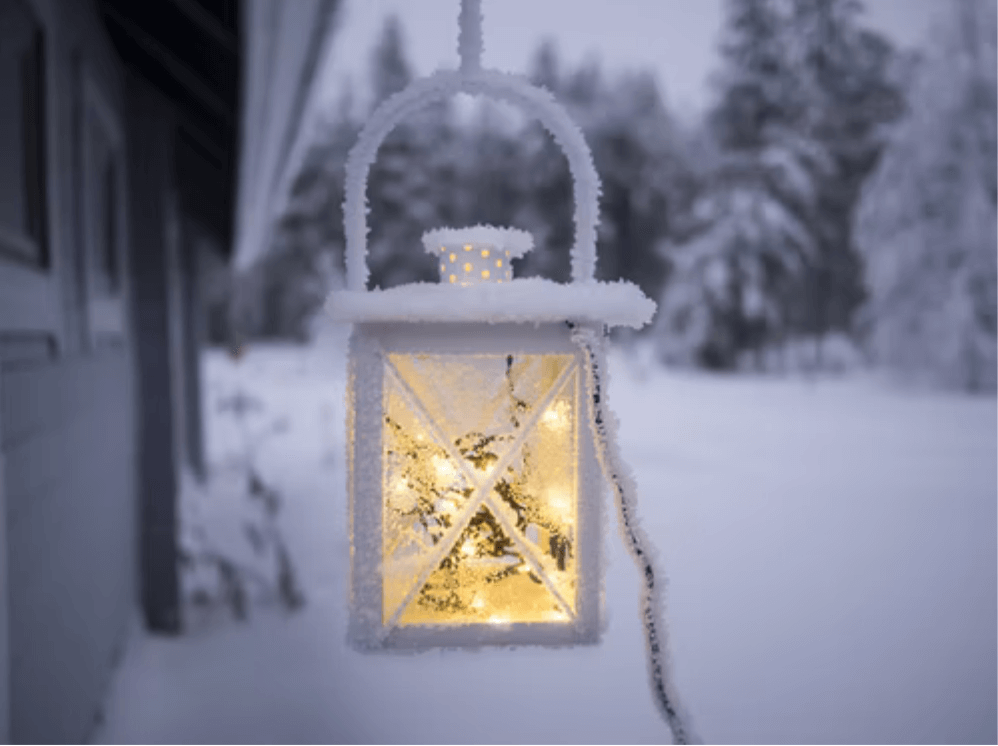 1. Shovel
Snow days are great fun until you have to spend hours shoveling the driveway, which you generally pay for the next day with backaches and aching muscles. You'll need a high-quality shovel to help you shovel intelligently. Metal blades should scoop snow more effectively, and the ergonomic shape protects your back and saves you from becoming fatigued as fast. To keep in your trunk, get a tiny or folding shovel. It'll come in handy if your car becomes stuck in the snow or if you need to clear a route to go there.
2. Snow Blower
If you live in a region where it snows frequently throughout the winter or when significant snowfall is expected, snow blowers become increasingly appealing. A human with a snow shovel just cannot compete with the force and snow dispersion motion of snow blowers on wet snow, so don't hesitate to get the one. Snowblowers with more power may fling the undesirable snow up to 50 feet away from you. The snowblower outperforms the snow shovel in terms of clearing snow and getting cars in and out of your property quickly, especially if it snows frequently or if you require easy access to vehicles at all times. In the event of an emergency, you'll either need to utilize your automobile right away or offer a clear road for emergency vehicles. They're highly efficient devices that are also a lot of fun to use. With today's fast-paced lifestyles, anything that saves so much time and effort has got to be a plus!
3. Beanie
Buy a beanie even if you are not that kind of person. There will be days when you'll need it, and adding an extra layer beneath your hood will make a significant difference. While there are lots of fashionable hats to choose from, you don't have to break the bank; the only hat you'll need is only $10, and you can also find many additional alternatives in the same price range. 
It is very important to keep the head warm if you want to keep the remainder of the body warm as well. To guarantee that your winter vacation isn't cut short, bring a warm beanie, preferably made of wool or fleece, that fits neatly to keep you warm. Beanies may also be used to shield your ears from the cold, making them a very versatile accessory.
4. Boots
Some may advise you to avoid wearing winter boots and instead wear additional pairs of socks to be warm, however, this is not quite right. Extra socks may keep your feet toasty, but they do not accomplish the primary job of boots, and that is to keep your feet dry. It's generally the wetness from the snow that bothers your feet, not the cold air. Boots are good insulators and even better at wicking moisture away from your feet, keeping them dry. This is especially useful if you're going to a snowy place, such as a mountain setting. Luckily, you don't need to go out of your way to find pricey winter boots for your vacation. Simply seek boots that are waterproof and have good traction on the soles. If you can obtain cushioned boots for extra warmth, that's fantastic. 
5. Lip Balm and Moisturizers
Despite the snow and cold temperatures, winters are noted for being dry due to low humidity levels. Severe winds and prolonged exposure to the cold will almost certainly result in painfully chapped lips. Lip balm is one winter necessity you must not forget. This one is also quite important for men. They will also need the lip balm to rehydrate their lips. Similar to lip balm, bring a variety of moisturizers to assist your skin to stay hydrated. Face moisturizers, body lotions, and even hand creams are all examples of products you will need to obtain. Moisturizers are vital, especially if you'll be out in the open and exposed to the weather for a lengthy period. Choose elements that are great in retaining moisture in your skin, such as shea butter. 
6. Scarves
Scarves are a must-have in the winter! The body loses heat and gets colder when there are areas of exposed skin. A scarf will protect the neck while preventing the body's natural heat from escaping. A nice scarf may serve as protection for your lips, nose, and ears. Scarves are also a great way to accent and showcase your style, making your winter outfit unique. 
Winter may be a very pleasant and comfortable time of year if you prepare properly and take advantage of the chilly weather. Hopefully, these pointers will assist you in acquiring some of the most essential winter products, allowing you to have a pleasant winter season.