If you are over 40 and still wear your hair as you did in your 20s, then it is time for a change! With time, your face changes, and so does the quality (and quantity) of your hair. So it is natural that you need to update your hairstyle. Just a little change can make you look youthful and fresh.
A woman in her 40s is confident, knows who she is and exactly what she wants. Your hairstyle should reflect your lifestyle. It should be chic but natural-looking, fashionable yet low-maintenance. You can choose a pixie, a bob, or a lob, even long hair as long as it flatters you. A good hairstylist is crucial as they will help you choose a look that suits you best. For instance, short hair highlights, high cheekbones, and appropriately placed layers can help you accentuate your best features.
So it is the perfect time to choose your perfect hairstyle, and we are here to help. These 10 hairstyles are all incredibly flattering and will make you look even more beautiful!
1. Side Swept Lob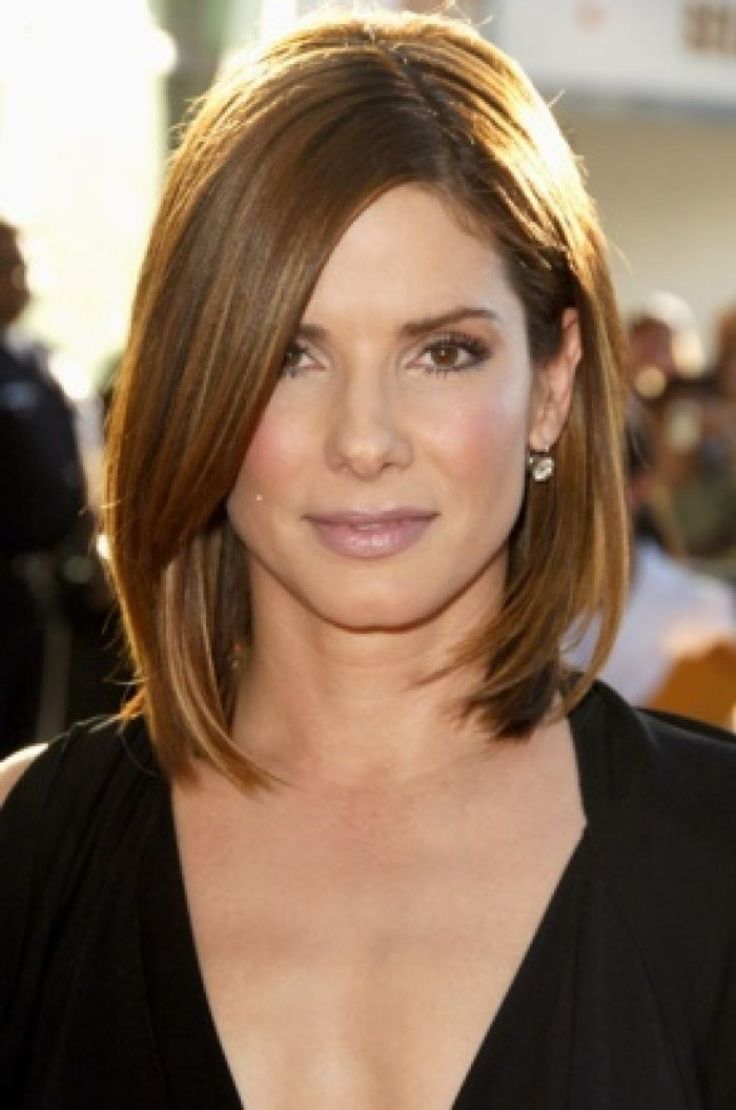 A side-swept lob is very flattering to every face shape, especially heart-shaped and round-shaped faces. It slims down the face as well as a larger forehead. It is a style that is easy to achieve and easy to maintain. Sandra Bullock is just one of the many celebrities who know how to rock this look perfectly.
2. Short With Side Bangs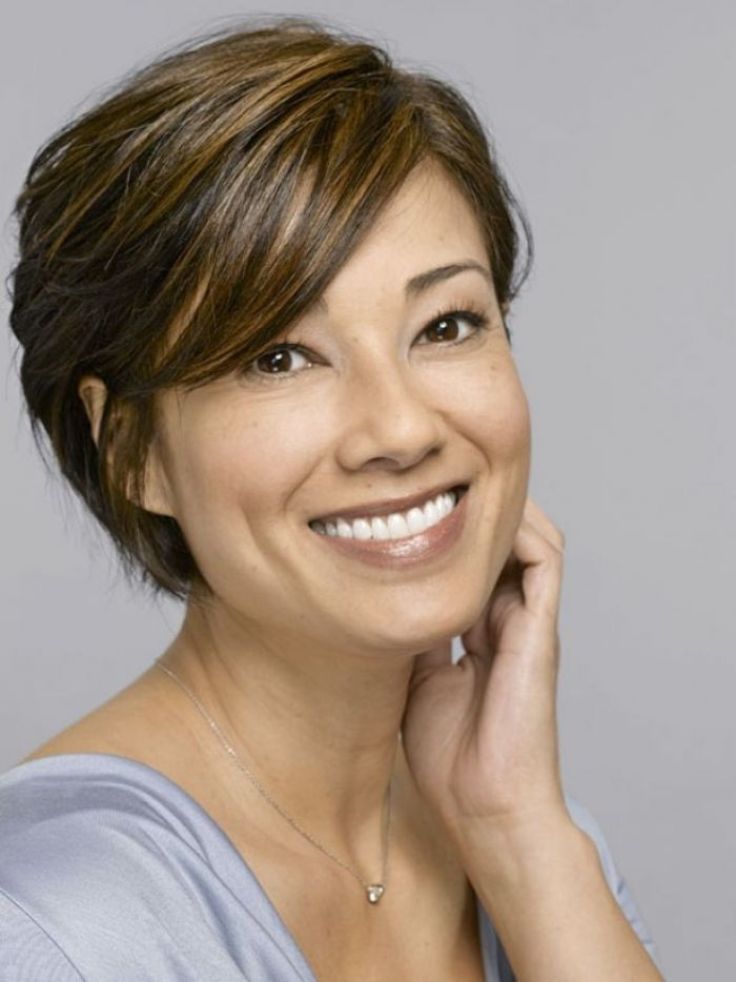 We love this short and youthful hairstyle. What makes it perfect for women over 40 are the side bangs. They perfectly cover lines on the forehead and slims down the whole face. As you can see, the hair should be long enough to be tucked behind the ears, so make sure you don't cut it too short. Wear it with subtle highlights for a gorgeous effect.
3. Tousled Bob
If you want to achieve a sexier look, then this tousled bob is for you. It looks effortless and yet attractive. And it is super easy to style! The length makes it easy to maintain so that busy women will love it. If you have naturally wavy hair, this is the look for you!
4. Asymmetric Bob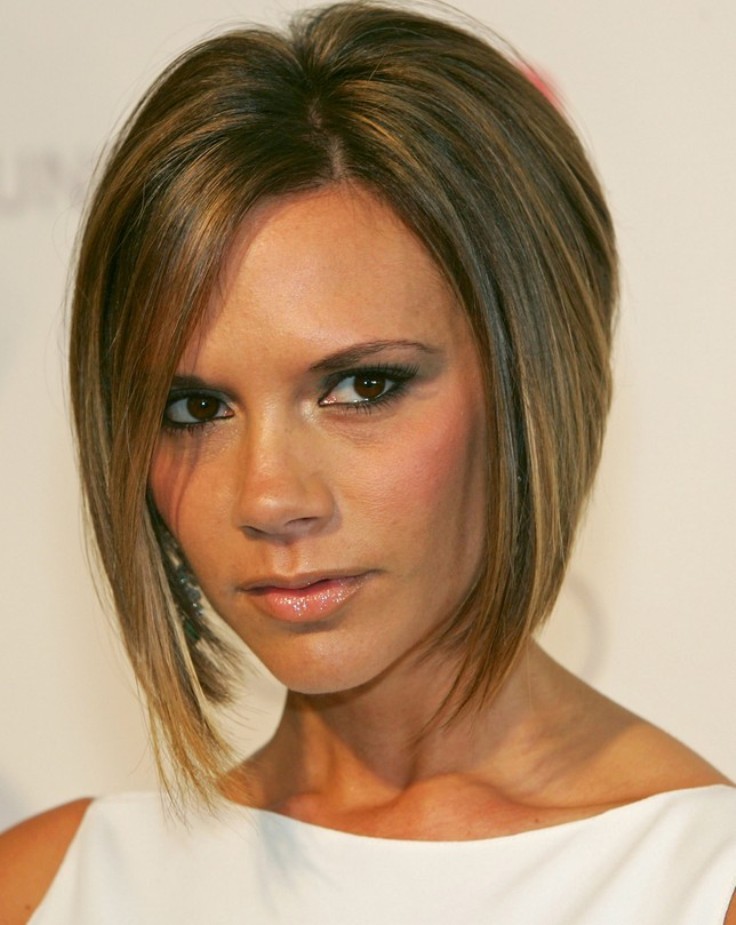 via pophaircuts.com
Short hair is definitely a smart choice for women over 40, especially when the hair starts to get thinner and finer. This doesn't mean you have to go classic short. You can choose a style that is chic and textured, like this stylish asymmetric bob. To style it, use a styling product before drying it and make sure you apply a product for texture to the hair afterward.
5. Chic Pixie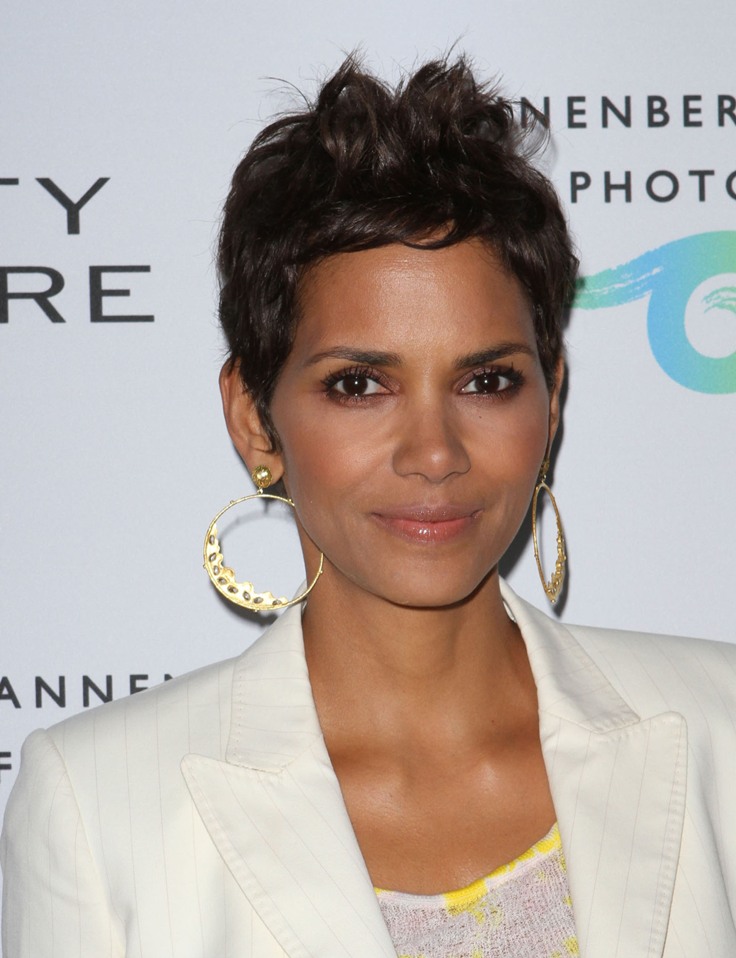 via hairworldmag.com
Going very short is super fun! Just take a look at this super chic pixie; it will instantly brush away two decades of your face. We love the rocker styling, and you can easily make it by yourself. Simply dry the sides downward and flat against the head and add volume to the hair on top. When done, add product for texture.
6. Blonde Lob
This simple style works perfectly for women over 40, especially for businesswomen, as it can easily transition from conservative and elegant to trendy and chic. You can blow dry your hair and use a product to add volume. Wear it side swept for a very flattering effect. It is a very easy hairstyle to achieve; you will only need to maintain the color.
7. Stacked Bob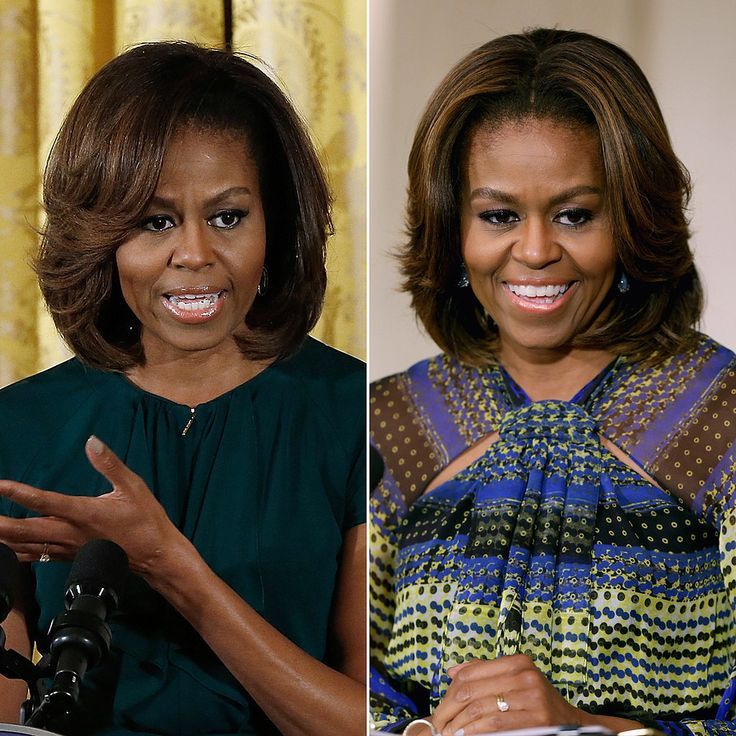 via pinterest.com
If you are looking for a classic hairstyle that is flattering at any age, go for a stacked bob. It is definitely a great look for professional women. Ask your hairstylist for a blunt, stacked, and layered cut that falls just inches below the nape of your neck. It is best for the hair to be slightly longer on the sides and shorter in the back. When styling, add some volume by using a round brush.
8. Smooth Waves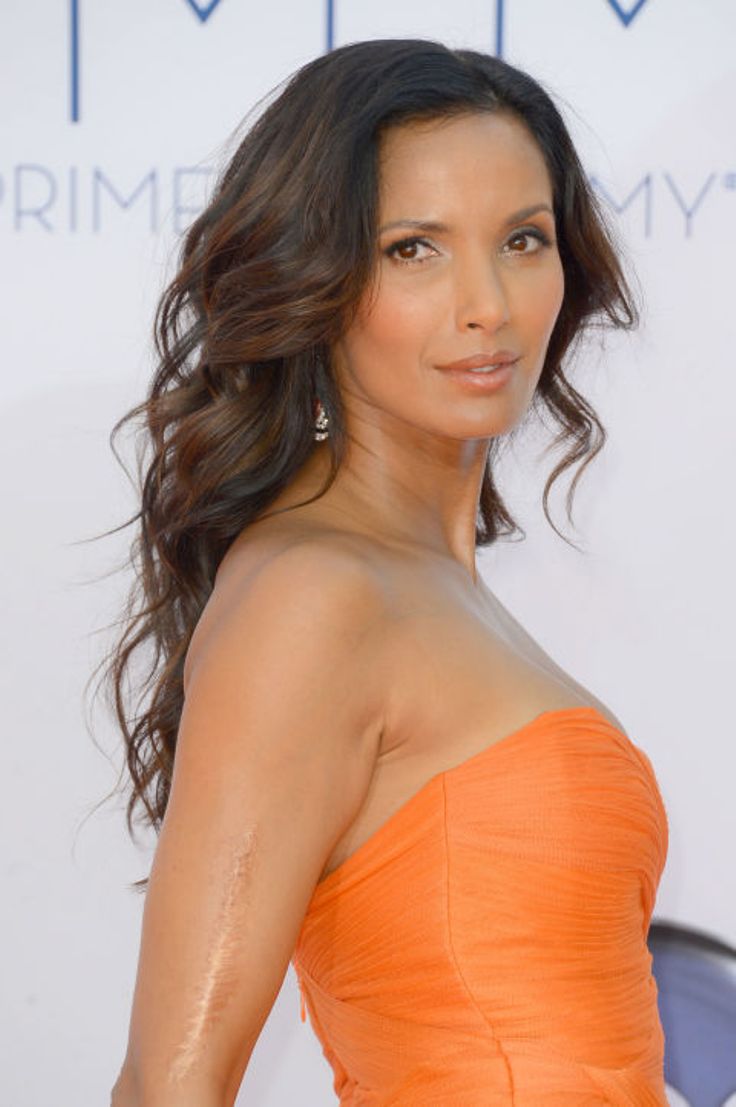 We recommend long, smooth waves for those with heart-shaped or square faces, which are very flattering. For achieving this gorgeous look, you need to start curling your hair about an inch from the roots, which will give it a look of "beach hair" that is soft yet edgy. Make sure your cut is layered as it works best for this look.
9. Long and Lean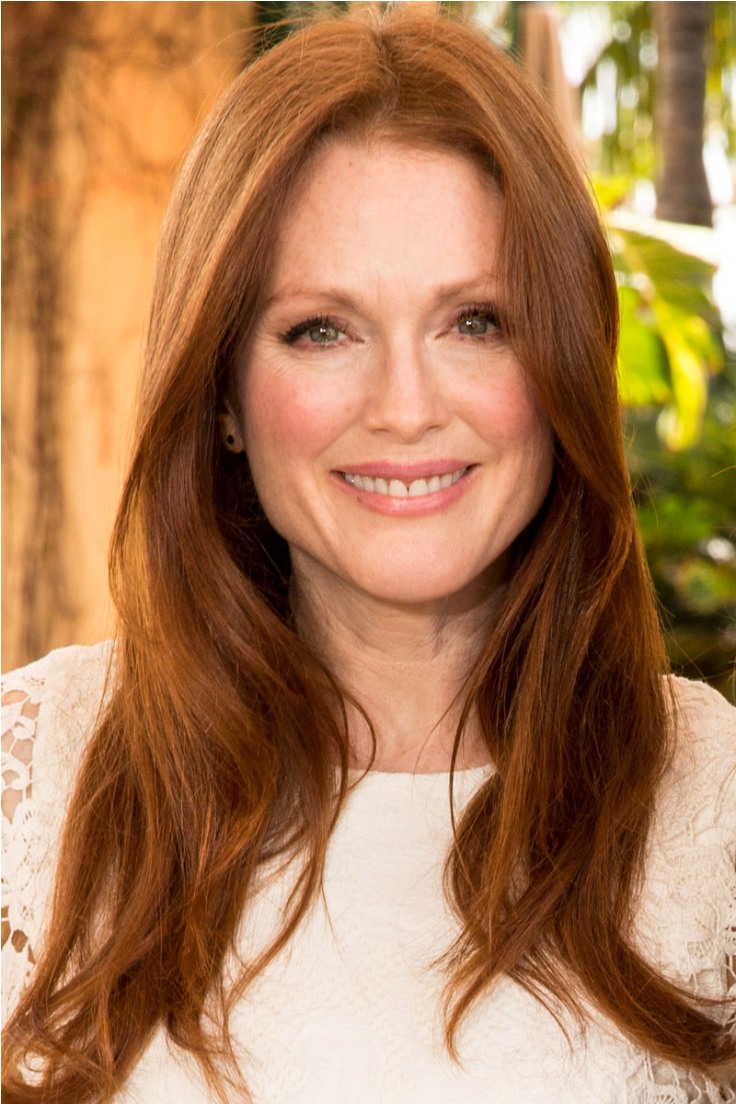 via elle.com
Being over 40 doesn't mean you'll need to chop off your hair! If your hair is still thick and beautiful, why not go for a long and lean look? Even if your hair is a bit thinner than it used to be, you can still wear it long by adding some fine layers. This look will work wonders if you have added some weight lately.
10. Center Part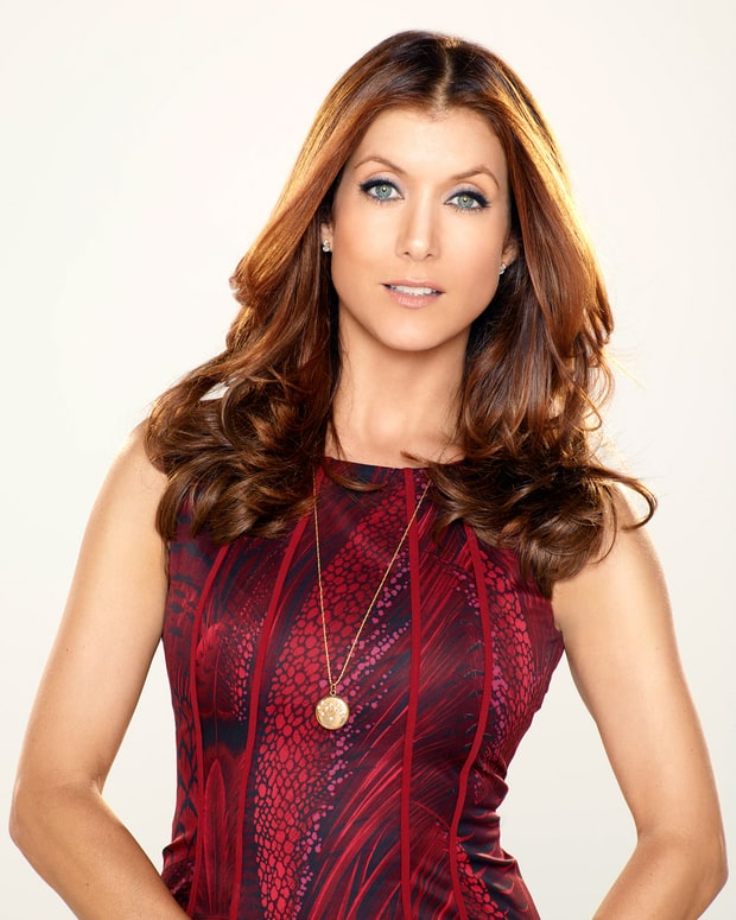 via usmagazine.com
Want to look fresh and youthful? Try a middle part like Kate Walsh did while starring in the popular Private Practice series. It is a very flattering hairstyle that is easy to achieve and maintain and looks great on oval-shaped faces. Wear your hair long and style it with some big curls. Smooth your hair with a serum to eliminate any frizz.