With the unpredictable weather conditions that we are faced with in this day and age, it is important to ensure that your home can withstand any adverse weather conditions that are thrown its way. The best way to do this is to perform regular maintenance of your house and fix any problems as promptly as possible. But what makes your home well-equipped to handle adverse weather conditions?
Roof
You must investigate whether any of your roof slates are loose or damaged, whilst ensuring that your flashings are secure. Flashings cover the gaps between your roof and walls or chimney with the purpose of preventing water from seeping into your roof. If you do find that your current flashings are damaged, you can purchase lead flashing from many online retailers in order to protect and secure your home.
In addition to your roof, you will need to ensure that your chimneys are not damaged, have loose masonry, or have water penetration from loose linings. Similarly, your chimney should not be blocked by debris. Furthermore, should you not use your chimney, you might consider asking a professional to cap it off, for future ease of maintenance.
Additionally, be sure to check that TV aerials and satellite dishes are fastened and secure any loose electrical cables or wires. Also, debris such as leaves, branches, and old electrical equipment can cause damage during a storm.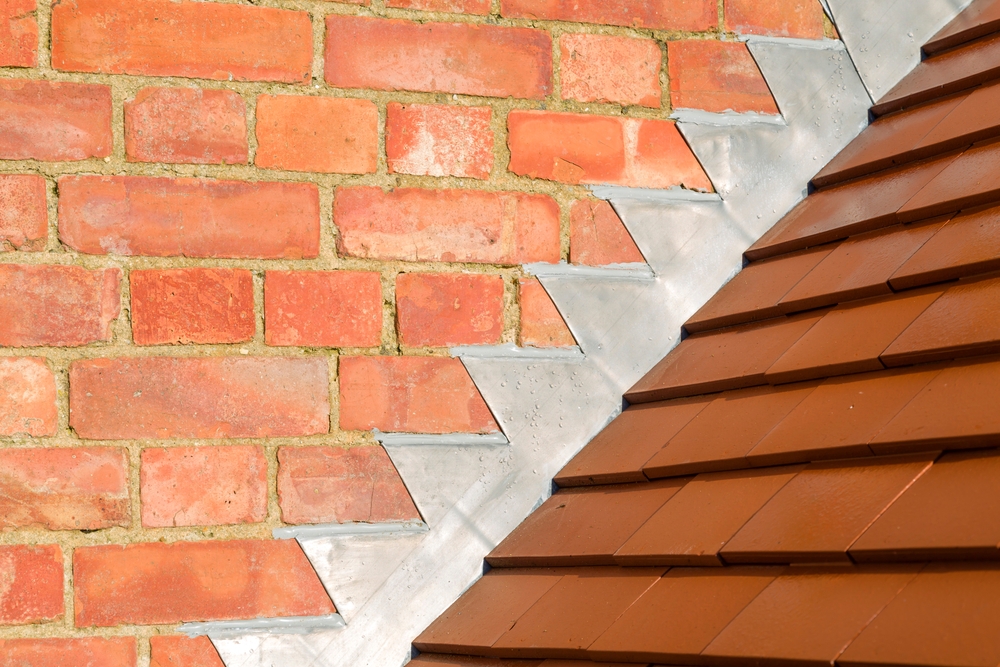 Building Fabric
Investigate for loose render, mortar, or cracks where water could seep through.
Request a professional moisture survey in order to identify areas of damp; this will show where water is penetrating and allow you to seek treatment. 
Drainage
Regularly maintain your gutters and pipes to maximize their ability to handle water runoff. Similarly, gutters will frequently need to be cleared of leaves and debris in order to keep the guttering functioning efficiently. The same goes for ground drains so that rainwater can run into them with ease. Furthermore, if you have retaining walls, you might consider installing weepholes to ensure that they drain correctly.
Windows And Doors
Contemplate upgrading your doors and windows to a high standard so that they are able to withstand strong winds. 
Investigate for loose fastenings and fix locks.
Consider the installation of internal shutters.
Gardens
Ensure that all loose coverings on sheds and outbuildings are repaired.
Dispose of dead tree branches and check for root and branch damage on trees on your street. However, some trees will be protected by the council and so you must check with them before chopping any down. 
Secure your fences, repair your garden walls, and fasten any gates that do not close firmly to avoid any wind damage. 
What To Do When a Storm Is on Its Way
Close all windows and doors and, if you have shutters, close them.

Put garden furniture in a garage, shed, or bring it inside.

Close washing line poles and lay washing line extenders on the ground against the building.

Park cars in a garage or away from trees, fences, and garden walls.

Always stay indoors during a storm.

After the storm has passed, inspect your home and garden for any signs of damage.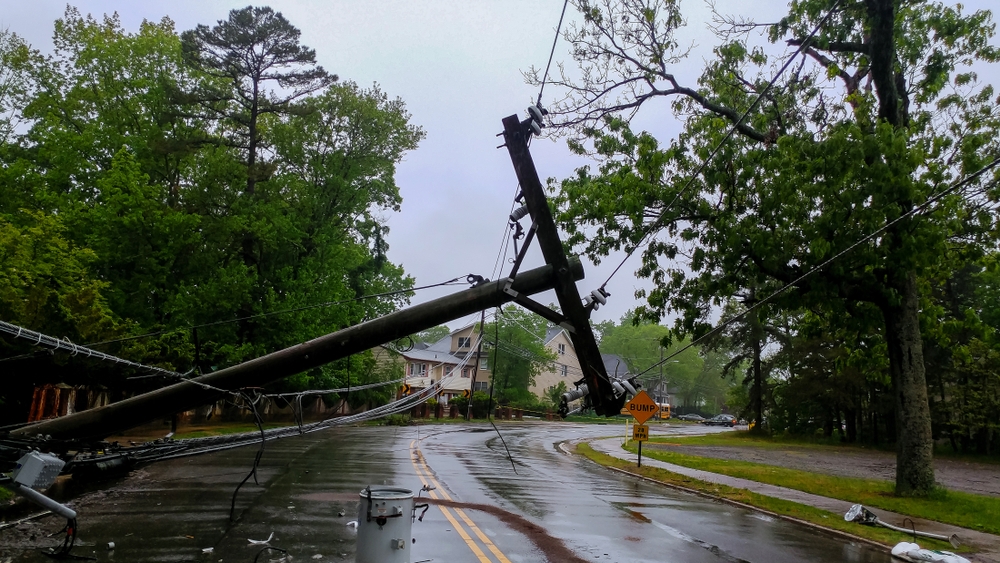 Conclusion
If you take the right precautions, you can ensure that your home is in good stead for any extreme weather conditions. Due to the unpredictable nature of the weather, you should always be prepared for potential storms. It is imperative to prepare your home for adverse weather conditions, not only to protect your home but also yourself and your family. Safety is the number one priority.