When packing for a trip, it can be easy to just throw everything in your suitcase. However, if you're looking for ways to foster health and wellness during your stay away from home, some things are worth considering adding to your packing list. Below is a guide with the top eight items you should pack for a four-day trip.

Snacks
Find out what kind of food is available at your destination and pack some backup snacks just in case. This way you'll have a healthy option on hand if there aren't good food choices available for purchase. Some suggestions include packets of nut butter, dried fruit, hard-boiled eggs, and protein bars/granola bars. In this case, you can even travel with a portable blender to ensure that you will always have your favorite smoothie for breakfast. Just keep in mind to bring along the ingredients you'll need to create your morning smoothies as well.
Supplements
As much as possible, you have to take supplements with you when you travel because you will most likely struggle with a balanced diet while you're away from home. In this case, it's best to pack a few days worth of supplements so that they will be available when needed. You can even take a probiotic supplement to replenish good bacteria after flying and eating processed food on vacation.
Make sure your vitamins and supplements are packed in your carry-on luggage to avoid any problems with airport security. Also, remember that they will be affected by the temperature of where you're going to keep them close as well. If you have prescription medication or medical equipment, make sure you bring this as well. Just keep in mind to also bring the doctor's note that explains the prescription and what it is for.
Water Bottle
Pack a water bottle in case you can't find one when you arrive at your destination and/or if tap water is not considered safe by standards. This will ensure that no matter what, there will be clean drinking water available for purchase during your stay. If possible, try to find a reusable water bottle that you can use for your entire trip.
Some water bottles even come with a filter in case you're in a place with unclean tap water. This will make sure that the water is safe for drinking and won't cost money when you buy it at your destination. A water bottle with a filter is also great when you intend to spend time outdoors camping or hiking during your four-day trip.
Journal and Pen or Pencil
If it's not already your common practice, consider making journaling part of your daily routine or at least during this four-day stay. It doesn't have to be anything fancy, just several pages with key thoughts or feelings. In this case, you may even want to consider using a bullet journal as it's designed for those who wish to create lists and track things such as daily water intake so that they can stay on top of their health goals.
Keep in mind that when you constantly monitor your progress, you are more likely to be successful in fostering your overall wellness. Nevertheless, if journaling is something that appeals to you but the idea of using a pen/pencil seems too old-fashioned for your tastes, consider downloading an app that will allow you to write digitally instead.
Lip Balm and Moisturizer
Be sure to pack a lip balm with SPF in case you can't find one when you arrive at your destination. If the sunblock ingredient can't come in contact with your lips, be sure to pack a moisturizer with SPF as well. It's also important to keep in mind that you'll probably be spending more time outside than usual so it helps to have several bottles of sunscreen on hand, especially if you're traveling overseas where protection from the sun is vital.
Candles and Essential Oils
Whether it's for a quick aromatherapy session in your hotel room or to help create an inviting dining atmosphere for your partner to enjoy a romantic dinner, it's important to have candles and essential oils on hand. Just be sure that you don't leave them unattended as they can easily cause a fire hazard if something spills or the flame gets too close to anything flammable. These oils also prove to be beneficial when it comes to alleviating any headache or muscle pain that may arise while traveling.
Yoga Mat or Exercise Ball
To ensure that your exercise routine doesn't fall by the wayside while traveling, consider packing an exercise ball or yoga mat. If you can't find a studio that offers classes, you could even bring along some resistance bands and do your small workout in the comfort of your hotel room. Bear in mind that your exercise routine doesn't have to be vigorous. Even a simple yoga flow or resistance band workout can help you stay on track with your health and wellness goals when traveling.
Shoes
It's important that whatever shoes you bring along are comfortable so plan by trying out several different styles in the comfort of your own home before packing them away for your trip. Keep in mind that your feet swell when you fly. So, if possible, try to wear the shoes on the plane with socks or tights so they won't be too tight when you arrive at your destination. With the right shoes, your feet will feel great no matter how long you spend exploring your destination.
You can also bring along a pair of slip-on shoes to wear in the hotel room, especially if they are for use with the bathroom or shower that has tile floors and grout lines like most public bathrooms do. This way, your feet won't get dirty when you're on the go. Deck-style shoes are also great for this purpose because they can be slipped off quickly before entering your hotel room so you'll still have clean feet when you need to get back inside.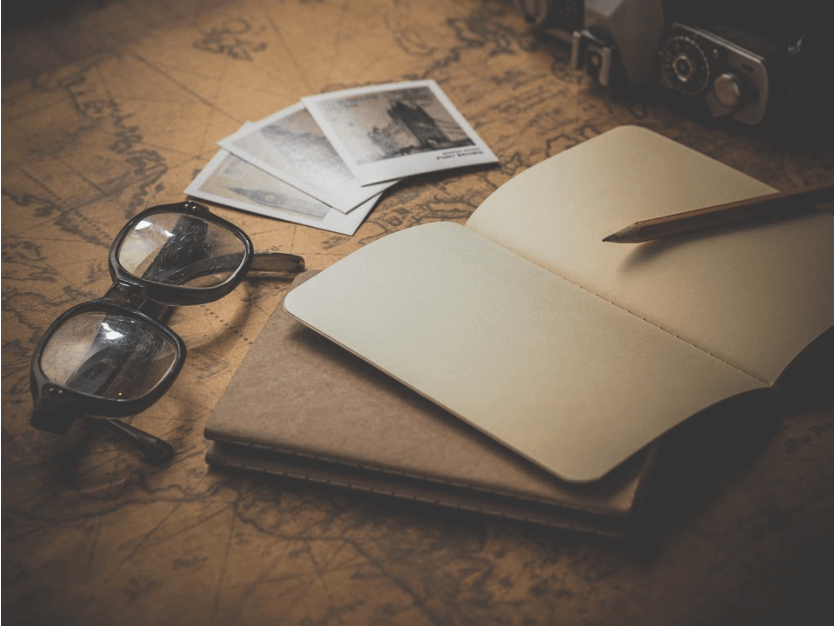 Pack some snacks and bring your water bottle. In addition to this, take a probiotic supplement or pack medication if necessary. All these are easy ways to make sure that even when traveling away from home you can stay focused on what matters most, which is your health and wellness.