Remodeling a kitchen is necessary for several reasons. It enhances overall kitchen appeal. In addition, kitchen renovation makes the different kitchen portions more durable. It's a good way of improving the flow of people who stays in and out of the room. Furthermore, kitchen remodeling gives homeowners a new look and experience which provides them a better kitchen quality that they could be prouder of.
One of the materials gaining popularity today is the salvaged wood. Its vintage look makes it even more ideal for any kitchen design. Suppose you're a homeowner who's planning to remodel a kitchen soon. In that case, fortunately, here's an article for you. Keep reading to discover the different ways of sprucing up your kitchen with reclaimed wood.
1. Invest in Quality Wooden Utensils
Owning quality wooden utensils, such as chopping boards and spoons, is an excellent way of giving a kitchen a more authentic look. For that purpose, you may consider investing in a high quality wooden chopping board from celtictimber.co.uk to make sure you get the perfect product for your cooking needs. These can be fully customized depending on the user's preference. This could also be a great gift for any aspiring chef, so whether you're cooking for yourself or for someone else, these wooden utensils are definitely worth the investment.
2. Remodel Your Countertops With Wood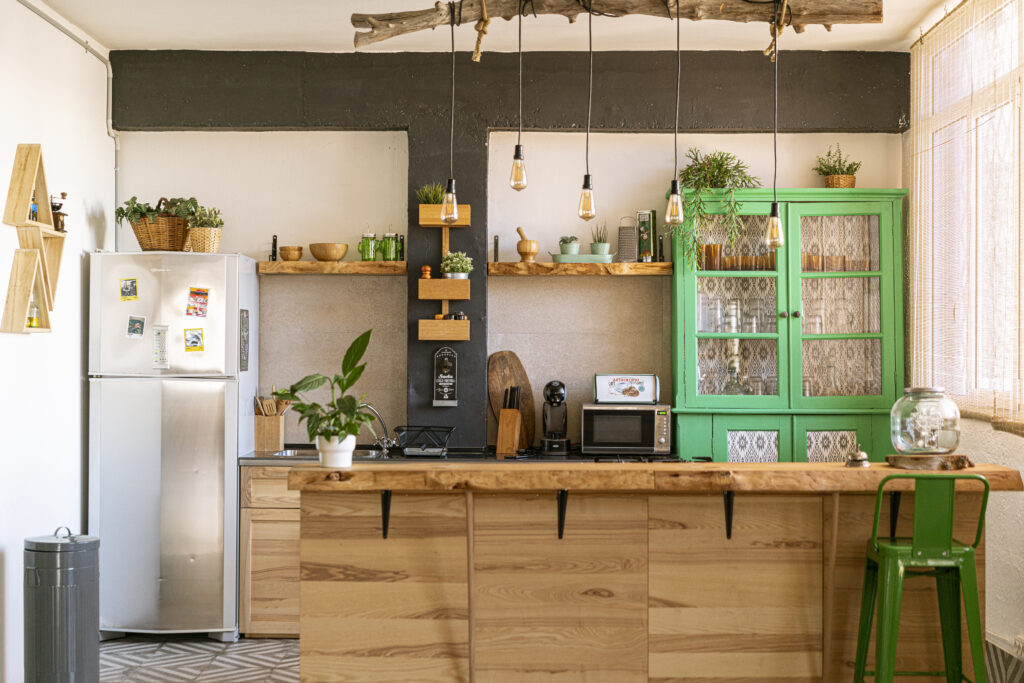 If you want to upgrade your kitchen, you may consider wood counters. They make your current countertops the perfect versions of a butcher's block. This way, chopping meat and other food preparation processes that'd require slicing and dicing would be more efficient. For aesthetic appeal, you may consider textural contrasts and various finishes. Yet, you always have the option to retain the reclaim wood's classic look if you prefer it.
3. Install Or Upgrade Kitchen Islands
Kitchen islands refer to the freestanding tables usually installed in the middle of the kitchen. They typically serve a lot of uses—food preparation, cooking, and storage. Having a wood-themed kitchen island may increase the kitchen's financial and aesthetic value. For that purpose, homeowners could use a salvaged wood for the island's cooktop, storage doors, and bar stools. Furthermore, it's suitable for any design that'd accentuate the kitchen's overall wood theme.
4. Assemble A Wooden Slab Table
Durability is the biggest asset of a table made from reclaimed wood. Because of this, homeowners and their guests could enjoy dining using the wooden table. Moreover, the flexible design of salvaged timber makes it an ideal material for different designs and outfitting. Also, homeowners could make a more personalized timber design for the tables and other kitchen furniture.
5. Redo Kitchen Cabinets
Whether you plan to have the floor or wall cabinet, consider the type of reclaimed wood to use. Although both are excellent wood-based upgrades, floor cabinets may need more durable wooden bases. On the contrary, wall cabinets may need sturdy wood frames for their attachment to the wall. Each hard-wearing part is necessary to stand firmly or attach to the wall.
6. Add Exposed Kitchen Beams
Generally, this wooden design increases the aesthetic appeal of the kitchen. In most cases, it's complemented with other materials such as stone and steel. Yet, some homeowners choose to go with bare wooden beams. For better results, the beams could have adjacent wooden ceilings that'd add up a vintage appeal.
7. Install Wooden Panels
Regarding wooden designs, wooden panels are the go-to options for most people when designing a wood-themed room. In the kitchen context, these could be installed as part of the ceiling or as portions of the exposed wooden beams. In addition, wooden panels can be attached to counters or the kitchen islands.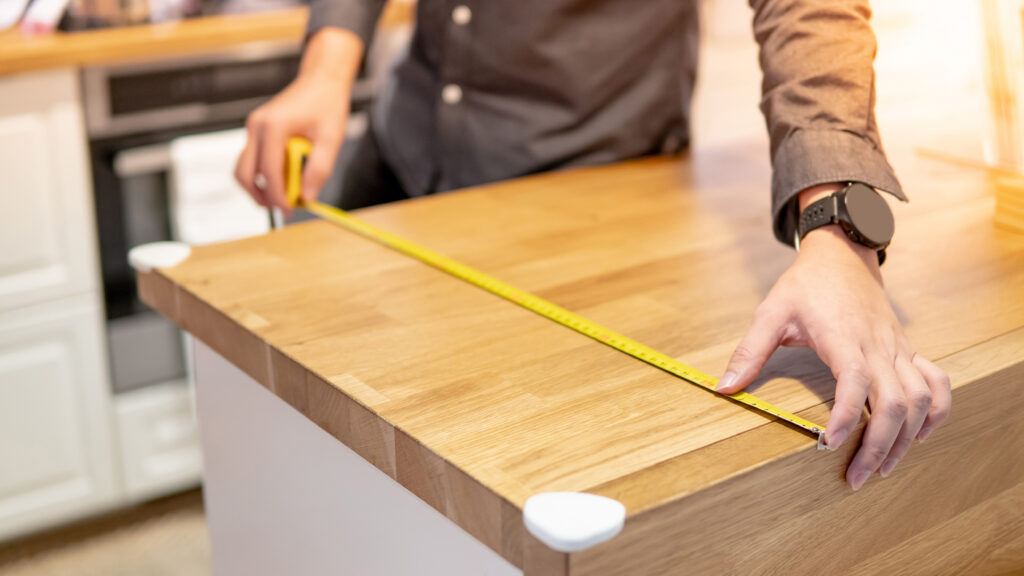 8. Install Wooden Storage Shelves
To maximize space, you could install floating wooden shelves. This way, you have enough storage for your food items and kitchenware without crowding much of the area of the typical kitchen storage. Another option is to add an extra shelf to an existing one. This could combine with a countertop, a vent hood, or a wine rack.
9. Add Sliding Wooden Door And Windows
Who doesn't like a wooden door and windows? Apart from resting from heavy concrete and metal doors and windows, wooden fixtures and furniture somehow tone down the sight. This may be attributed to the natural texture and finish of the wood. Apart from the appearance, sliding wooden doors and windows last for a long time. Homeowners may also find it easy to clean and maintain in the long run.
Final Thoughts
Sprucing up a kitchen may be less challenging today compared to what it was years ago. The availability of materials—renewable or not—helps in this process. Reclaimed wood, one of the famous building materials today, is a durable and versatile resource that anyone can use to amp up their kitchen.
Suppose you've already decided that you'd use reclaimed wood in remodeling your kitchen. Then, you may go back to the points in this article. Assess the needs of your kitchen while you evaluate what you want you to want to see there.
Do you want the historic appeal of the butcher's block-type countertop? Or are you going to pick a heavy-duty sling wooden door? Whatever you choose, consider the one that wouldn't just redecorate the kitchen, but also improve it in terms of space and uses.