Having a short hairstyle right now is a big trend everywhere around the globe! Everyone has it or everyone dreams about it because that's the hairstyle that'll make a statement wherever you show up. Halle Berry is wearing short hair for many years and you'll agree with us, she looks amazing.
Miley Cyrus and Jennifer Lawrence are newbies in this area and the change in their hairstyle transformed them into real trendsetters! From simple Bob to the Choppy Pixie, we've covered you with tutorials that'll show you how to style your short hair.
They all come with step-by-step instructions and we're sure that you can handle them!
Pin Up Hair Style Tutorial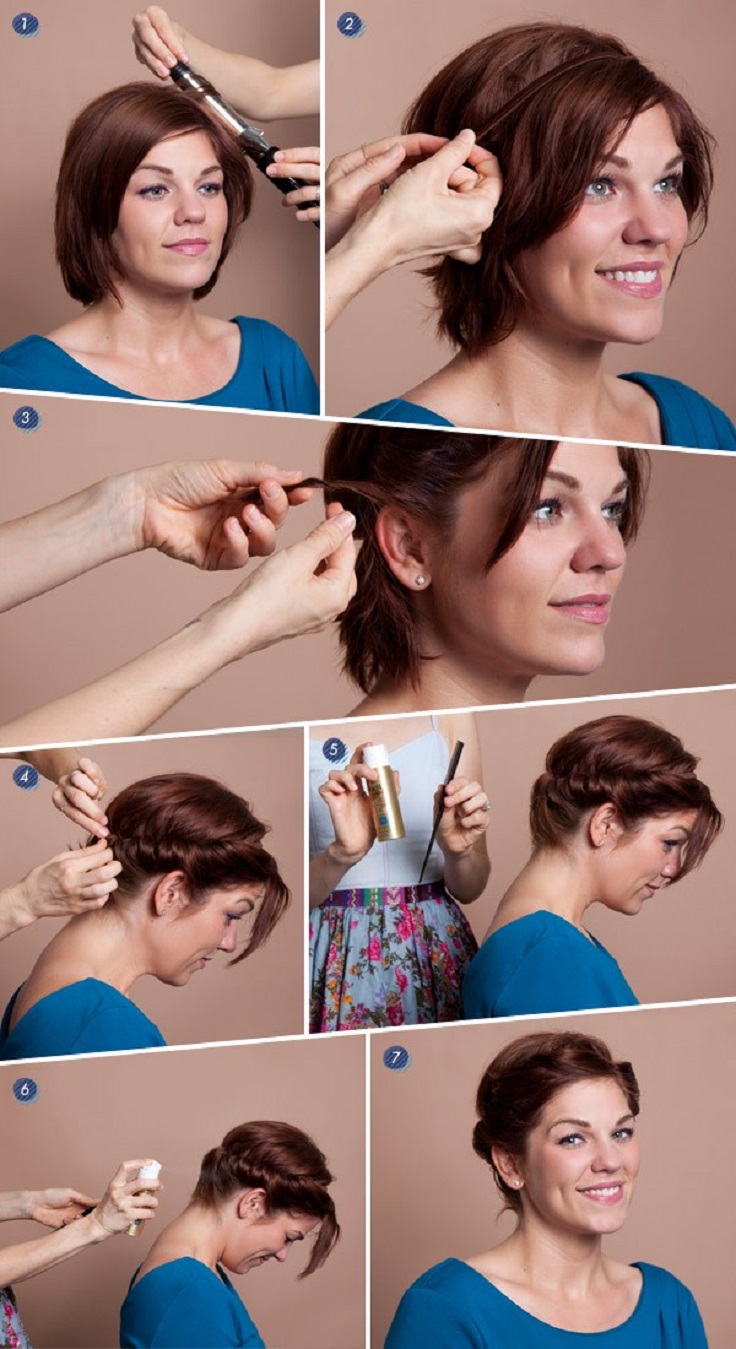 At the same start, we're representing your not so easy hairdo for which you'll need a little help from someone else. It's a stunning and elegant idea, perfect for some special occasion, like a wedding or a night out with friends!
Short Hair Styling Tutorial

Everyone who has ultra-short hair will find useful the tutorial that shows all the details for styling this type of hairstyle. Take all the things under control and follow all the steps and tricks from the picture above!
Faux Bob Tutorial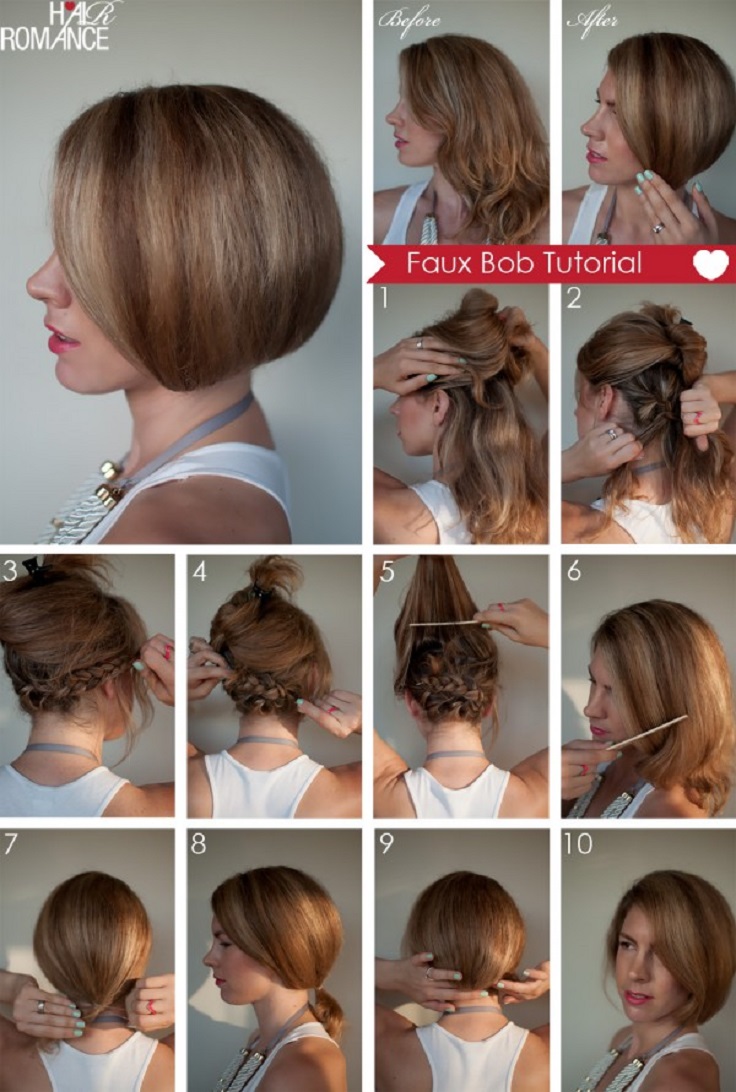 via hairromance.com
Here is a tutorial for all those women and girls that are not brave enough to make a big chop! Now, when you can easily achieve the faux bob look, you'll find out how it looks at you, and do you need an immediate visit to your hairstylist for a shortcut!
Braided Updo Tutorial

A braided updo is a great daily hairdo when you want to look casual, but trendy at work or for a meeting with friends. It's a totally uncomplicated suggestion that doesn't require a lot of time, so you can be ready in just a couple of minutes!
Princess Crown Braid

via joannagoddard.blogspot.com.au
Create a princess look for your little girl by making a cute crown bride with her hair! This is a real deal for girls that have short, medium, or long hair! The good thing is that this is the hairstyle that will keep the hair out of their faces!
Hot Crossed Buns
Braids are a big hit for a long period of time, so don't feel disappointed if you have shorter hair… you can still wear your hair in that style! Hot Crossed Buns are a hairstyle that'll make your dreams come true. It's a perfect option for any type of event, from simple daily occasions to special celebrations!
Braided Short Hair

One more way to wear braids on short hair, but this is definitely our favorite here! Completely chic and fashionable, by making it you'll be ready to hit the Hollywood red carpet!
Short Hair Updo
Keep your short hair styled and in place by wearing an updo that you can make it on your own. This is a hairdo that is quick and easy to achieve, all you'll need are just a few bobby pins and that's it!
Curled Short Hair Tutorial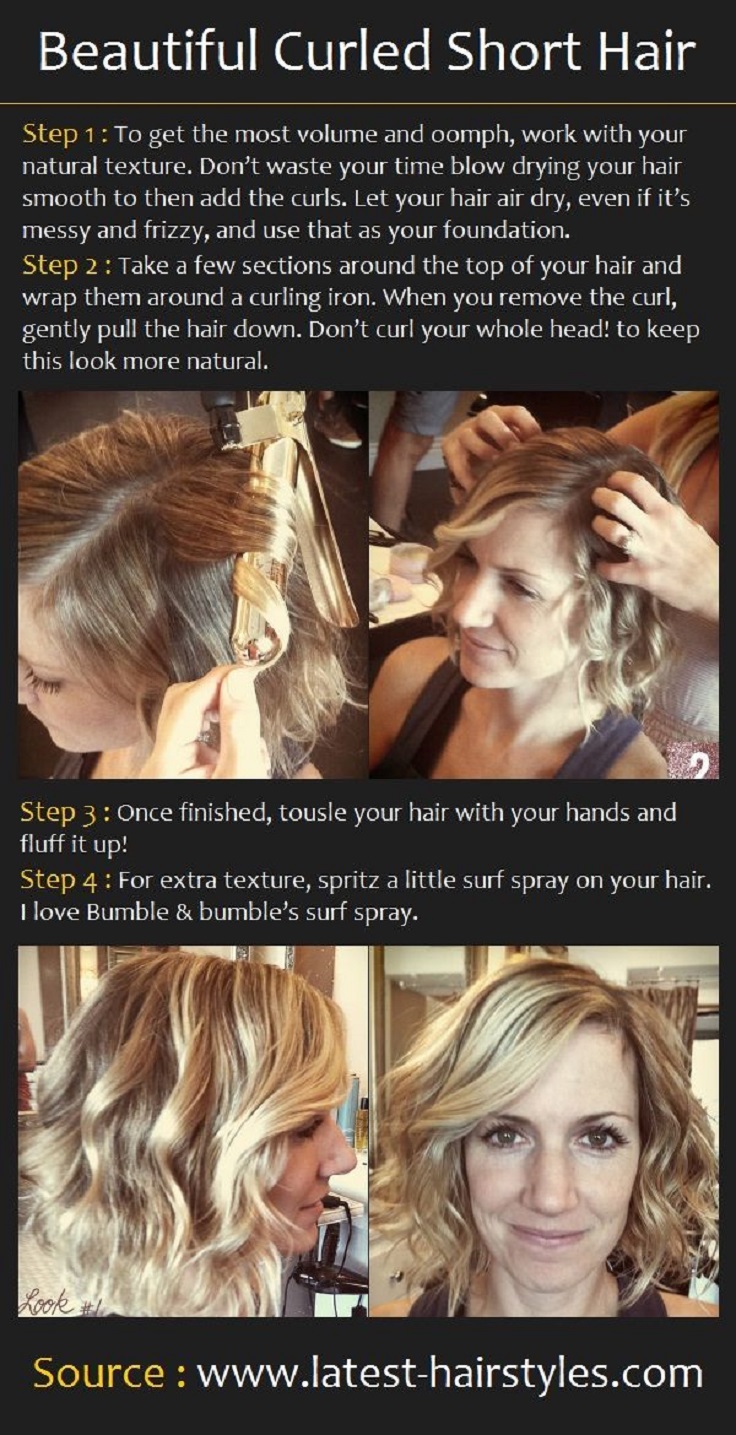 via beauty-tutorial.blogspot.com
The most popular celebrity hairstyle finally can be reached without a visit to a hair salon! If you have medium or short Bob, this is the tutorial you have to follow, because this curly Bob will make you the center of attention no matter what!
Chignon with Sweeping Side Waves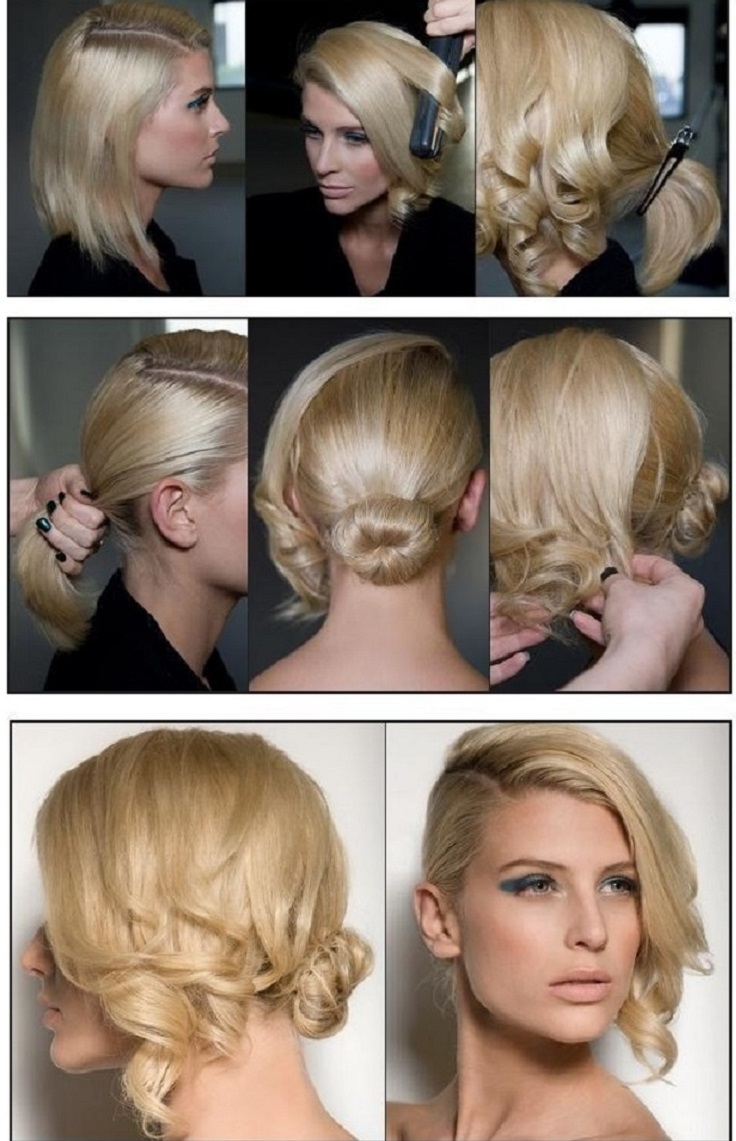 via fashionising.com
We're closing the list of Top 10 Greatest Tutorials with a hair idea called Chignon. The sweeping side waves are making this look totally romantic and dramatic at the same time! One thing is clear, all eyes will be on you!