Cork is a waterproof and heat-absorbent material that can have many uses around the house and for crafty projects, yet these features of the material pale in comparison to the visually pleasant wood-like appearance of the cork. It's like a tiny wood piece, but lighter and more convenient. Cork is available in different stores and usually comes in sheets, but do you know that you might be sitting on a treasure trove of cork without even knowing it?
During the season of celebration and festivities, you are bound to end up with a lot of corks. If you've been throwing them away until now, stop. They are the same as the cork sheets from stores, only in a slightly different form. In fact, these small cylinders can offer you even more room and creativity do so something fun, interesting, and longer-lasting for your project, decorations, or just little things that can make life e bit simpler.
There are plenty of ways to make good use of old wine corks, whether you have a few or a lot. Even with a single cork you can make some interesting items that will impress and intrigue your friends. From small charms to large wine cork boards, we've created a list of 10 decorative and practical projects to have fun with making.
Let's take a look at some wine cork creations.
Old Window Turned Wine Cork Board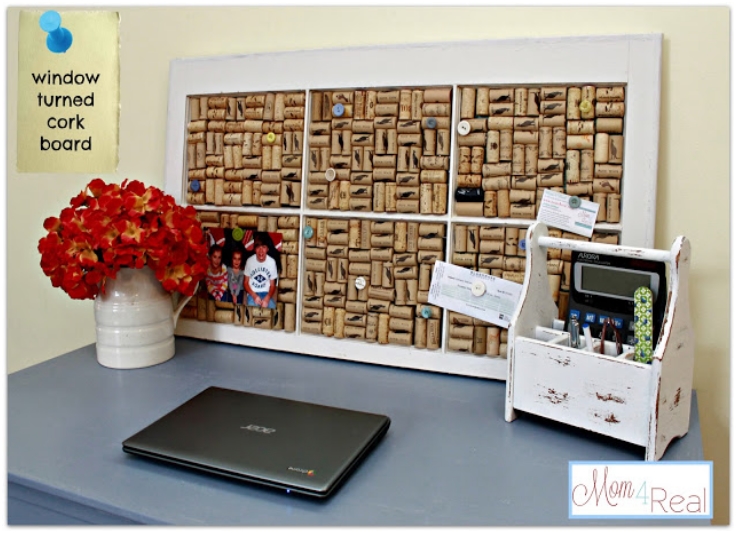 Most people find bulletin boards a practical way to keep plans, ideas or goals organized. And most bulletin boards are made from cork sheets. If you have an old window or picture frame around and a load of wine corks, you can make your own bulletin board that will work just as well as any regular bulletin board, and because of the mosaic look that the tiny wine cork pieces provide, it looks even better.
DIY: Decorative Cork Balls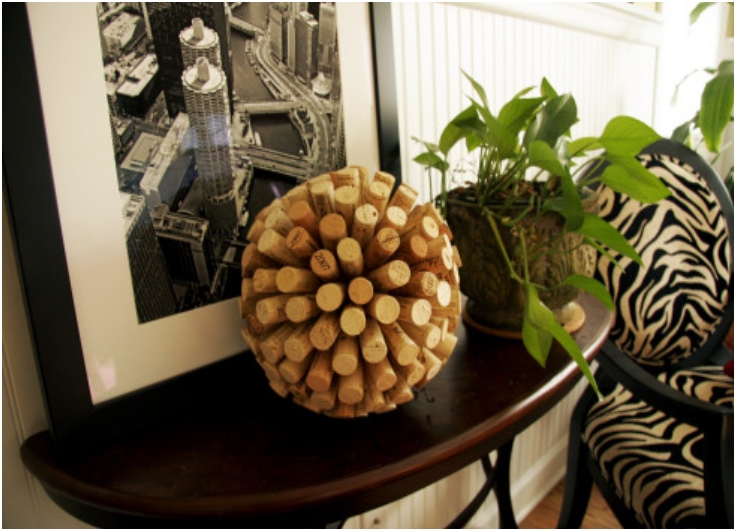 You might have come across these darling-looking ornamental balls at Anthropologie stores or other places, and you thought that they looked lovely, but weren't worth spending the money on. With this tutorial, you can finally own one by making it from your old wine corks and a styrofoam ball.
DIY Cork Tile Placemat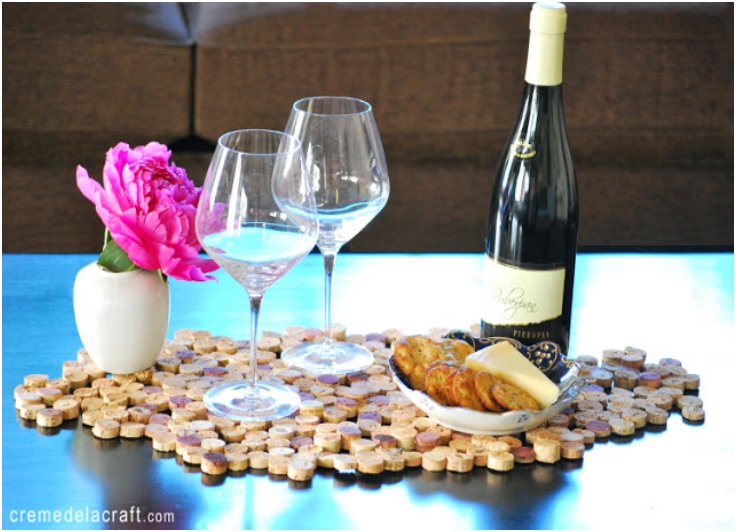 Some people might find placemats not very necessary, but they do come in handy to make the dining table look nicer when you're hosting a nice dinner party. This type of placement can help you not only make the table look rustic and pretty, but it will also eliminate the need of placing coasters under every hot delicious meal you'll put on the table.
Wine Cork Key Chains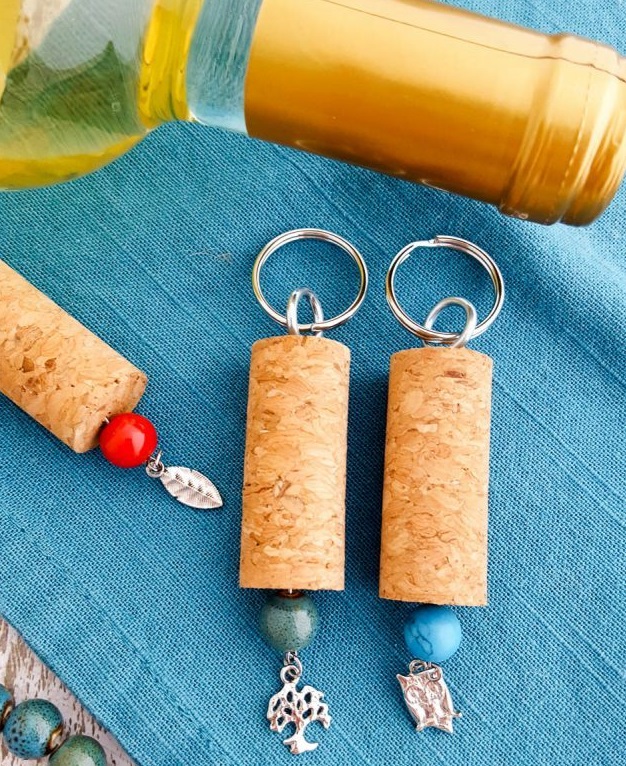 When you carry around a lot of keys, you need keychains so they are kept together and won't lose them. When you think about it, all you need is the metal loop, but the keychain adds a bit of personal touch to your key organizer. Depending on the material, keychains can carry some additional weight you don't want or need, which is why making some fancy keychains from wine corks is something you should consider ryin out. And they make for some charming gifts for friends.
Wine Cork Planter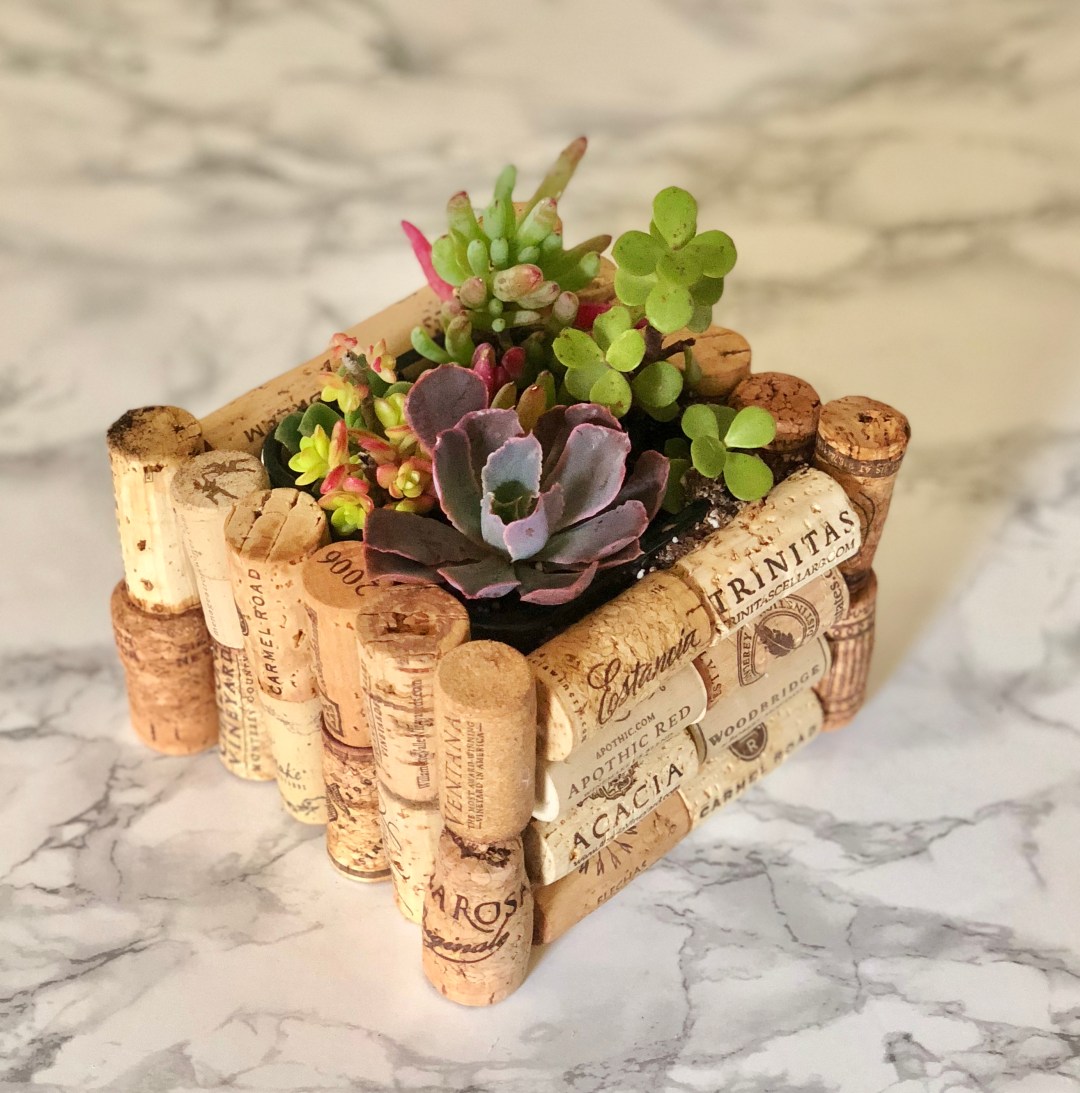 We mentioned that one of the reasons why wine corks are a desirable material is because of their wood-like appearance. This works great when you want to do a rustic project, but you don't want to use actual wood pieces. Like this planter project. You can turn a square glass container into a miniature planter that almost looks like a log cabin. Isn't it precious?
Wine Cork Wreath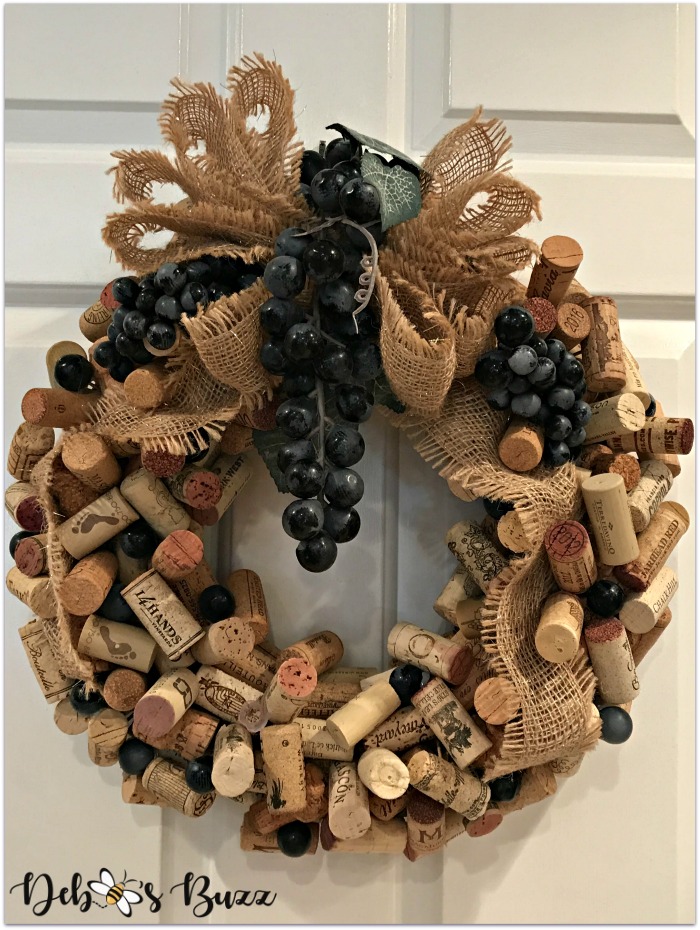 Wine lovers and aficionados will truly appreciate some wine-themed decor pieces, so if you're looking for a gift for your wine-loving friends, you can't pass out on this grapey wreath. With some burlap, plastic grapes, and a bunch of wine corks, this wreath is the perfect representation of a vineyard, that can look great in any home.
Wine Cork Monogram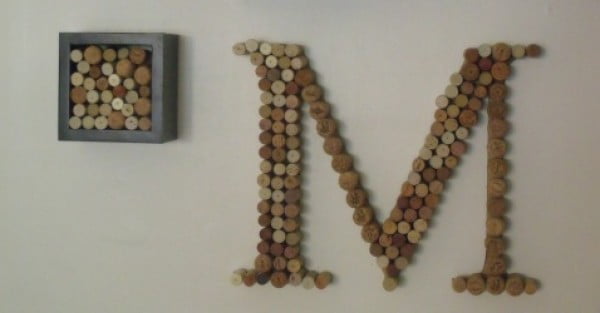 Monogram letters have been a favorite decor piece for a long time and they can be found in many sizes and made from different materials. If you've been considering getting one of these decorative letters, before you go out shopping, check how many wine corks you have. You just might have enough to make one or even more of these fancy letters.
Wine Cork Plant Marker
Whether you won a large-scale garden or a small herb garden, it is always nice to have your plants labeled. A fast and easy way for that is with some plant markers that can be made from just about anything, but if you make them from a wine cork and a skewer might be more practical since wine corks are waterproof, they won't get that easily damaged when you water your plants or in the rain.
Wine Cork Wine Glass Charms
Anyone who attended a large party or a gathering and had some drinks there knows that keeping track of your glass can be an impossible task. If you're the host of the next large gathering, here's a trick to make you look like the best host yet: put wine glass charms on each glass to help guests tell apart their glasses. They need to be functional, but if you want them to be fancy as well, you can decorate them as you wish, but the base of all your charm can be a slice of wine cork. And you can make up to 5 charms from just one wine cork. Now that's a smart way to pinch your pennies.
Wine Cork Succulent Magnets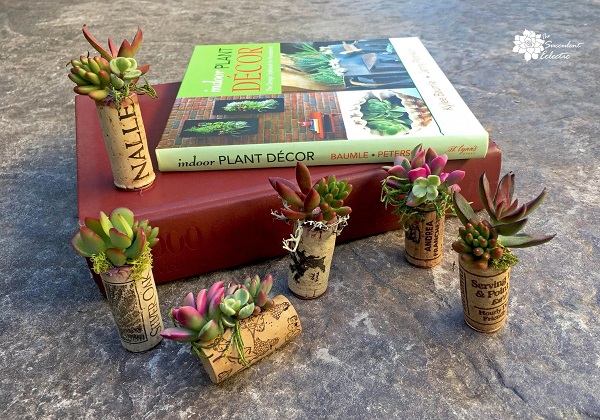 We finish off our list with another decorative project that will liven up your kitchen. Kitchen magnets can be used for sticking notes on the fridge for family members or are mementos from places you've traveled to. Now, they can also be that touch of greenery you've always wanted in your home, but never really had the green thumb to make it happen. wine corks and mini succulents are a great combi for making some darling mini planter magnets.
That's all the project we have for you for now. Did you find anything that will make you start saving those wine corks? What is your favorite wine cork craft? Share with us your thoughts and ideas in the comments.