It's really amazing how old, vintage things can be transformed into something new that can refresh the place you live in into a cozier space. And at the end of the day, nothing beats the feeling of breathing new life into something you have considered too old and discarded and using your skills to create something new.
There are so many different projects around the web about repurposing old furniture, from old doors to old ladders.
So, this article is not about doors and ladders, but it's for something more creative and inspirational than what you probably have in your basement or that can easily be bought in some antique store… This article is about upcycling old windows. Check out the list below and get inspired by our amazing collection of DIY projects!
DIY Decorative Window Ledge Idea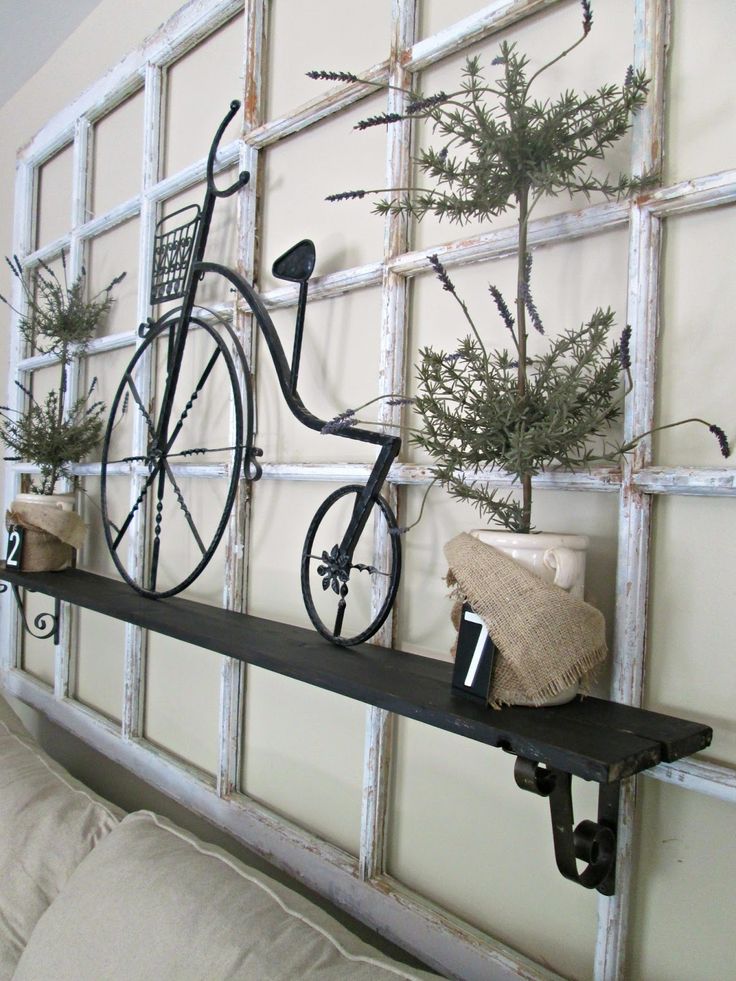 Doing DIY doesn't necessarily mean you have to go over the ledge on everything. But in this case, a ledge might just be the thing for you. And thankfully, it's simple enough even for those of us that are a little rough around the ledges.
DIY Window Wall Décor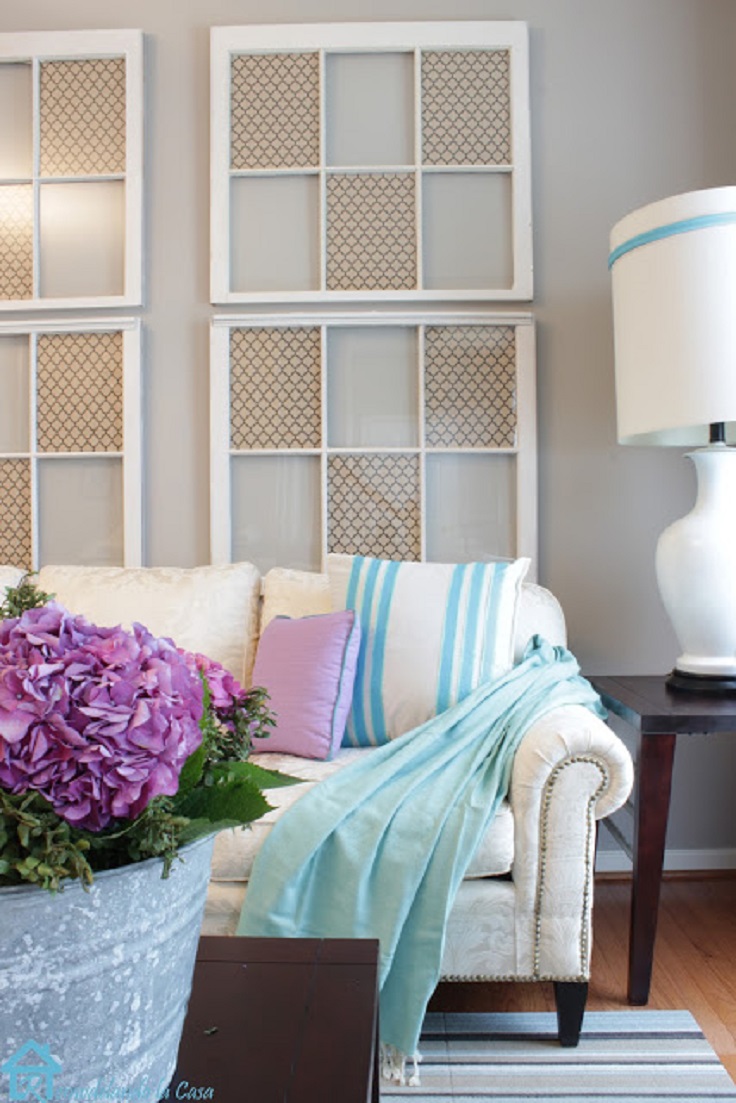 To the window, to the wall! Or just putting the window on the wall. Old windows are such a jack of all trades when it comes to interior decoration, that they should never have to get low.
DIY Rustic Window Headboard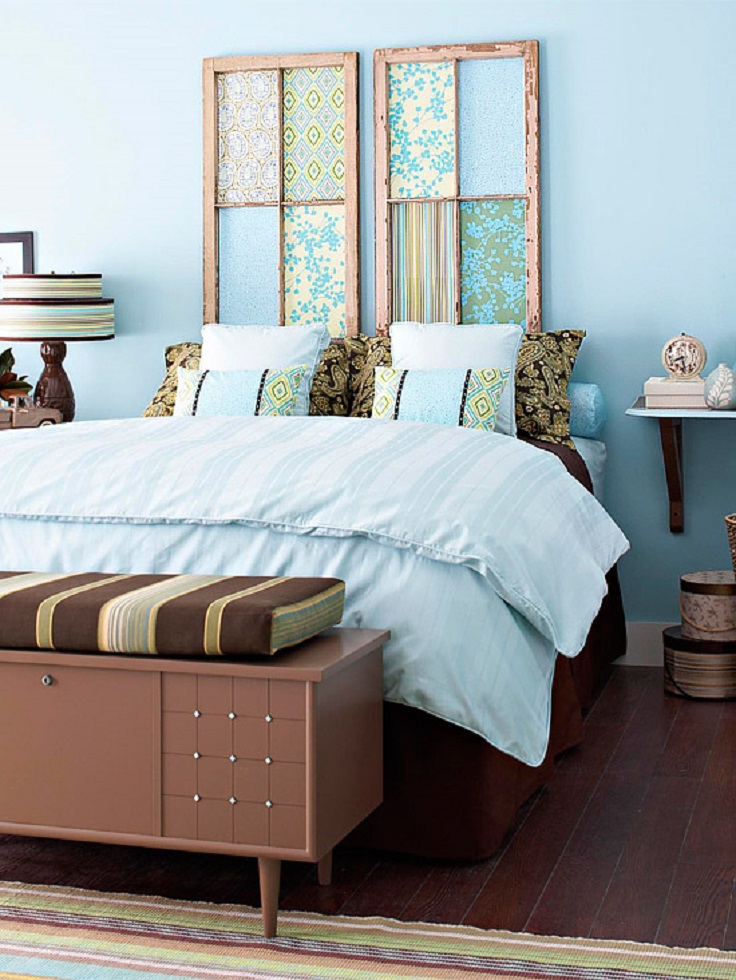 Who doesn't want a little bit of rustic touch in their home and hearth? Probably the same people who put mayonnaise on pizza. But we're not those people, and we know that you aren't either. This solution is as tasteful as it gets.
Repurposed Vintage Windows into Picture Frames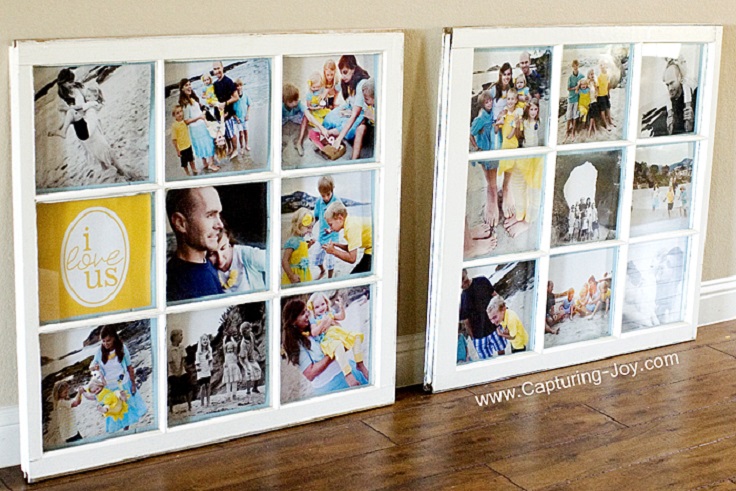 Superstar, you finally made it, but once your picture becomes tainted… Just kidding, there's no way a picture of yours can become tainted. In fact, make your favorite memories even more prominent by putting them in a frame. A window frame.
DIY Kitchen Cabinet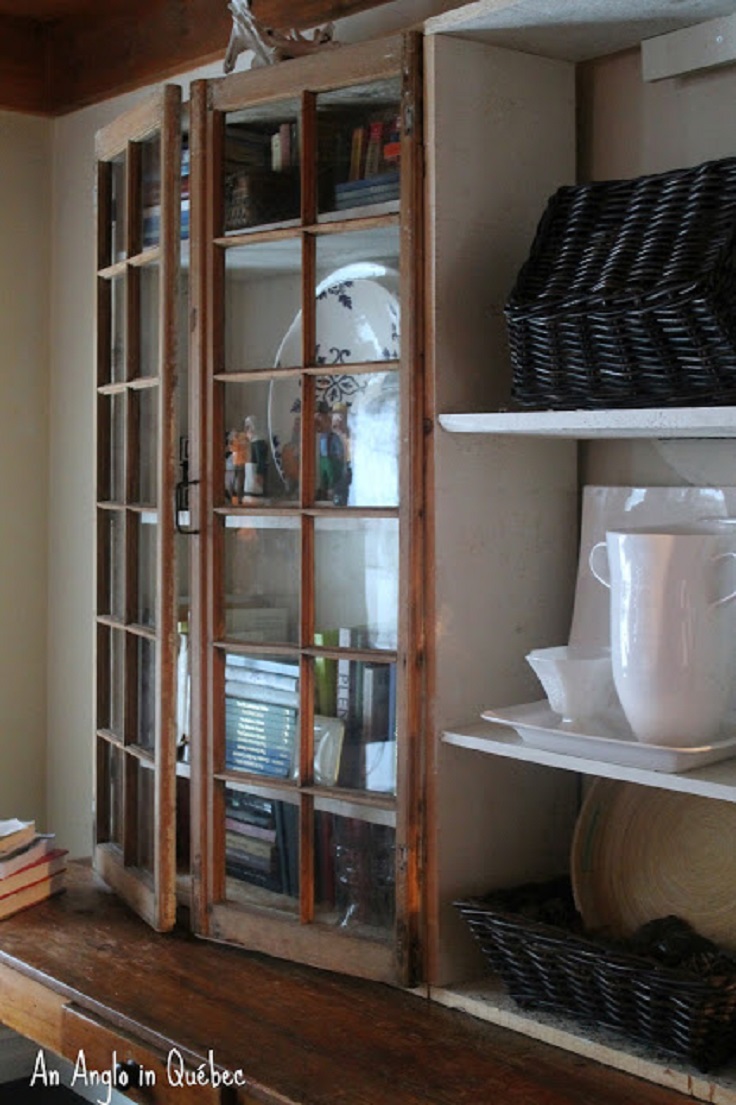 Have you ever wondered how kitchen cabinet doors in grandma's house always looked like windows? Well, who's to say that yours can't be made of actual windows? Not only do you get a classic, antique-like look, but now you can also display all those dishes you never use.
DIY Altered Window Frame Tutorial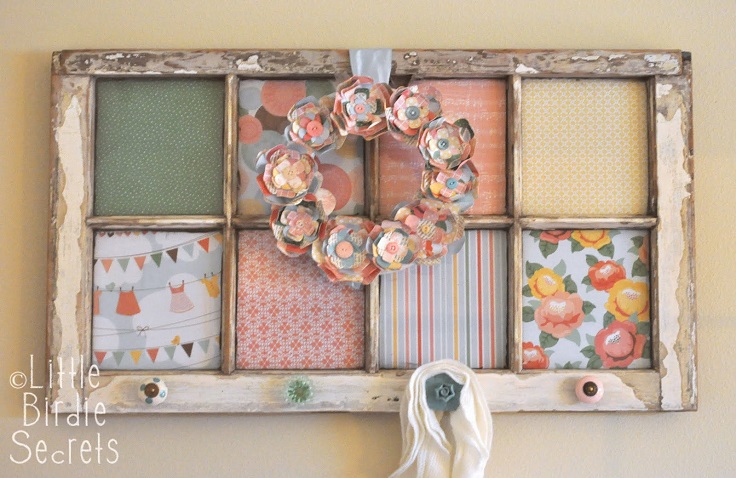 And here is one that makes your home live, laugh, and love in decorous splendor. We know what you're thinking. Is it really worth rolling up my sleeves for some DIY to convert an old window frame into a decoration, and not something useful? You know, decoration IS useful.
DIY Chalkboard Calendar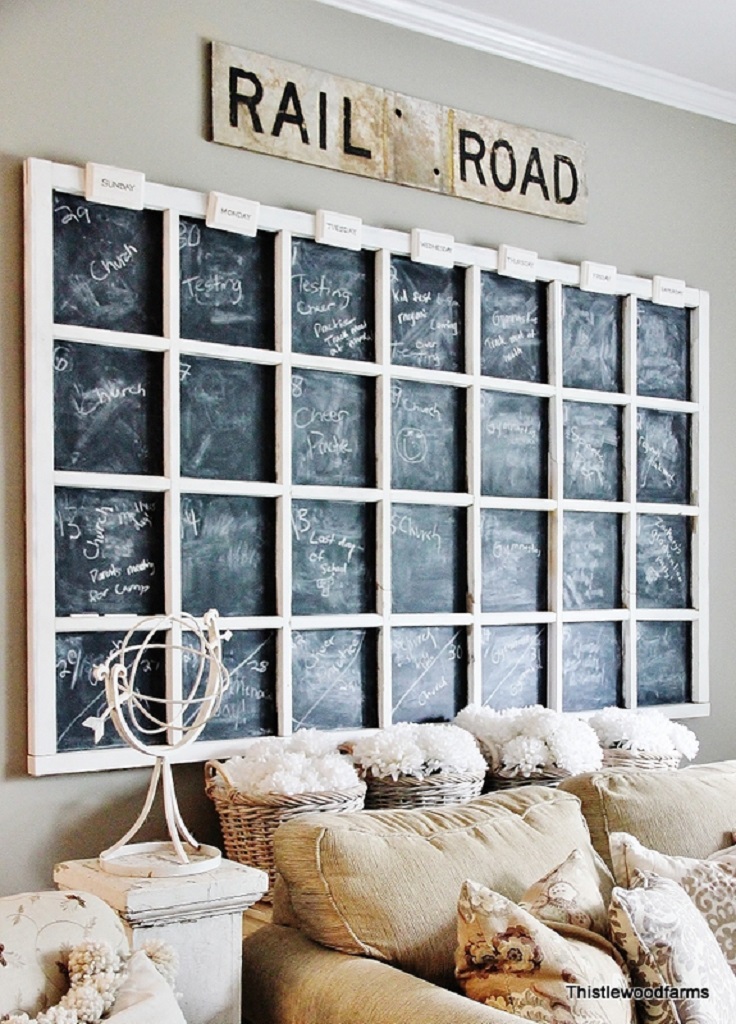 Like many people nowadays, you too must surely be struggling with all the things on your daily agenda. More often than not, we all forget when and where we were supposed to do something. Let the days of forgetting be gone and forgotten!
DIY Window Table Tutorial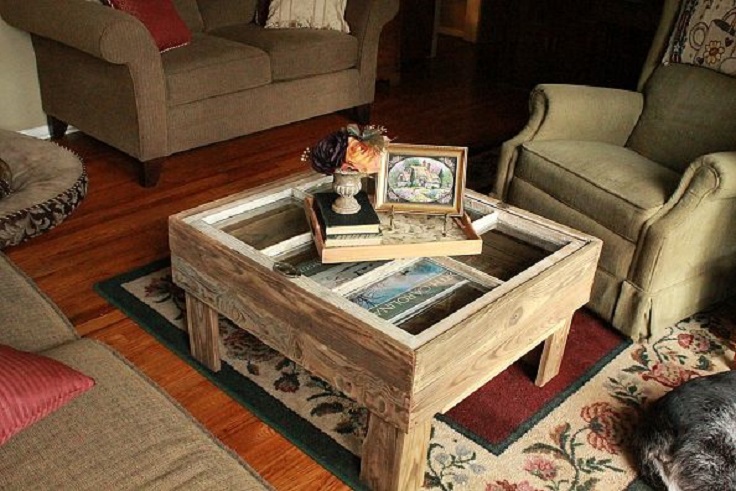 Coffee tables are often what first springs to mind when we think of simple and cost-effective DIY. Getting the right material, however, can prove to be a trickier challenge than we would like. Fortunately, this is once again where the window comes to the rescue.
DIY Baby Greenhouse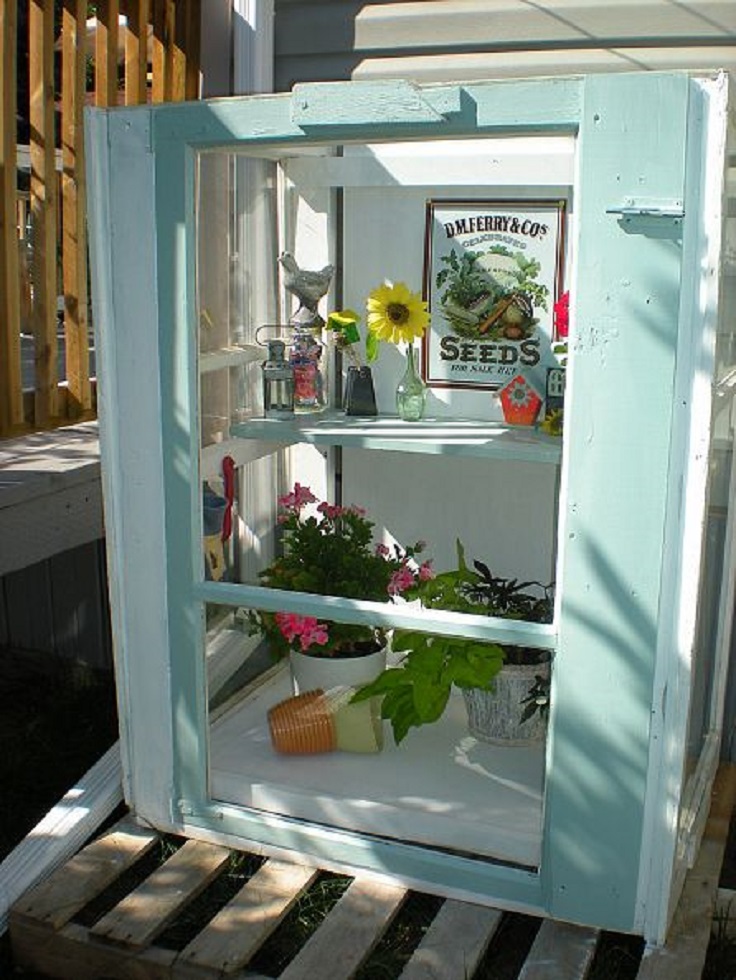 We bet there comes a time in any homeowner's life when they ponder the complex question of if and how they should make some sort of mini sunroom for plants. Lo and behold, windows are yet again your trusted ally! So long as you don't put an apple tree inside.
DIY Wall Décor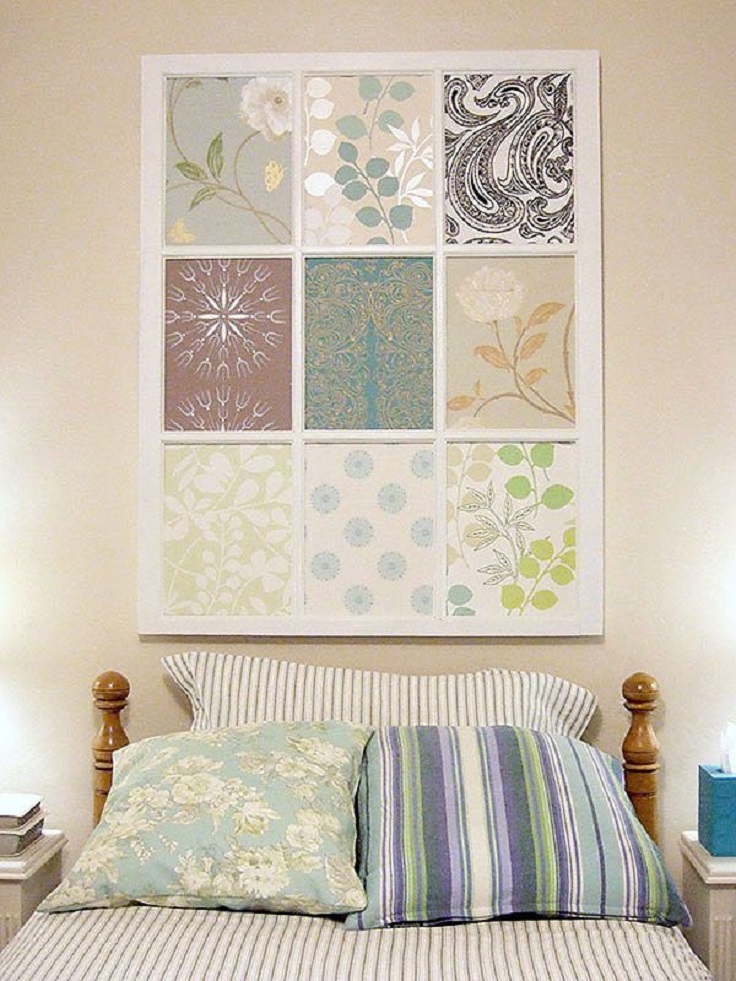 Naked wall? Nothing to put on it? Are you all out of paintings, posters, and inspirational phrases? Fortunately for you, it's very much possible to fill the gap in your wall (and maybe even your soul) with this beautiful piece of home-made artistry.
What do you know, we've reached the end of our selection. Who knew there could be so many ways to reinvent old windows? Well, we did. And hopefully, now so do you.
We really hope this list helps your considerations and gives you a clearer idea of the next household project you want to undertake. But, what are your thoughts on the solutions offered? Is there any way you think you could do better? Feel free to let us know everything that's on your mind in the comments.