One of the joys of living in the modern world is that, if you have a remote job, you can work pretty much anywhere provided it's possible for you to get a work visa. In this day and age, the vast majority of places have the internet, and that means that you can basically go anywhere in the world and be reasonably confident that you'll be able to work.
Of course, some places are better for this than others. Mexico City, for instance, has quickly become one of the most sought-after digital nomad cities thanks to its, well, pretty much everything. If you're considering which city you should visit next as part of your digital nomad journey, take a read below to see why you might just want to select Mexico City.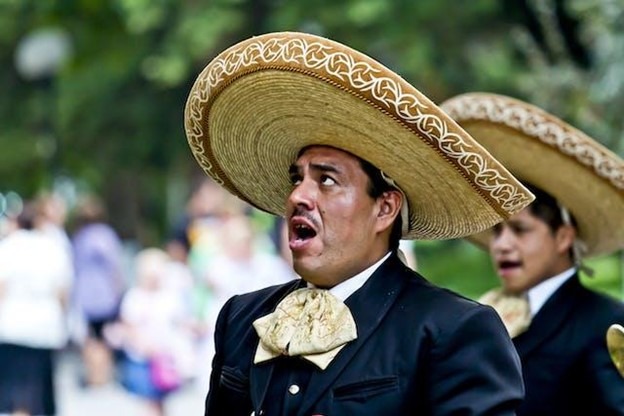 It's Exciting
Let's be honest: you didn't set off to explore the world just to sit in your apartment. You set off to have some fun! And that's certainly something you'll find in Mexico City, which is arguably the most fun city on the planet. You can think of it as having all the fun and excitement of New York City, just with better weather and a better work/life ratio. On any night of the week, you'll find a carnival atmosphere that makes life worth living.
It's Affordable
Mexico City isn't just one of the most exciting cities in the world; it's also one of the most affordable, especially related to what you get in exchange for your cash. While costs have risen in recent years, they're still more than manageable. Plus, it's also easy to send money online to Mexico, or '¡Envía dinero en línea con Ria!' as they would say in Spanish. That means you can just send yourself the money you'll need, and then keep the rest in your bank account back home — you'll likely find that you're able to have a great adventure and save money, too; the ideal scenario!
It Has a Great Location
You'll get much more than Mexico City when you make the city your base. This city is extremely well-located to other points of interest. First up, you'll be just a four-hour flight from LA and New York, and you'll have all the Caribbean islands within easy reach, too, as well as all countries in the northern part of South America. And then there's the small matter of the rest of Mexico. This is one of the most beautiful, historical, and diverse countries on the planet, and it'll be at your fingertips when you call Mexico City home.
There's a Community of Digital Nomads
It's good to pick a destination that's exciting for travel reasons. But it's always important to keep in mind that you're not on vacation when you're a digital nomad; you'll also need to work! And for that reason, it can be useful to choose a destination where it's not just backpackers, but also people who need to clock in to work every day. In Mexico City, you'll find a thriving community of digital nomads, which can, first, help you to sink into the rhythm of work, and second, actually help to push your business or career forward. It's a social city and you'll end up talking to all kinds of people, and you never know what it might lead to.
The Food is Outstanding
Well, if you like Mexican food it is. And let's be honest: who doesn't love Mexican food? This country's dishes routinely top the list of best food dishes on the planet, and when you're in Mexico City, you'll get to experience the very best that it has to offer. And perhaps most impressively of all, you'll pay virtually nothing for the privilege. Street tacos are about as cheap as they can be, and since the standards for food are so high, you can be sure that they'll be good.
It's Easy to Learn the Language
Well, we say it's easy to learn the language, but what we really mean is that it's easier to learn. Spanish is generally easier to learn than other languages, and the version of Spanish they speak in Mexico City is easier to pick up than it is in other South American countries (just pay a visit to Argentina once you've picked up the basics to see what we mean). There are also plenty of teachers and schools in Mexico City that are highly affordable.
Not only will you find learning Spanish easier than you might expect, but it also shows that you have a genuine interest in the culture of Mexico. You'll have a vastly different experience if you can converse with the locals than if you're relying on Google Translate (or just trying to speak English everywhere).
It's Social
Finally, there's the social factor. Some remote worker destinations are beautiful and affordable and all the rest, but not that social — and eventually, that'll begin to negatively impact your experience of the city. After all, it's much more when you have friends to explore the city with! Mexico City is highly social, so you won't be waiting for months before you have a gang of friends. If you go into the experience with enthusiasm and you're ready to put yourself out there, you'll make connections in no time.
Conclusion
It's no surprise to see Mexico City routinely topping lists of the best digital nomad destinations on the planet. Affordable, exciting, and with terrific food and weather, it ticks virtually every box that a digital nomad could reasonably hope for. Throw in a thriving startup scene and plenty of coworking spaces, along with relatively easy visa processes and the social factor, and you have a destination that's highly sought-after.
Indeed, are there any downsides to Mexico City? There's none, really, that we can see, though some people do say they grow tired of the loud noises and chaos, but for us, that's all part of the fun. You can visit a remote nature area later on — for now, jump into Mexico City.