Getting old is a natural and normal process that anyone will experience during a lifetime, and there is nothing you should be scared about! Wrinkles and fine lines are the most concentrated around your eyes, mouth, and forehead. The first signs of aging usually appear in these areas, and when people, especially women, notice them, they start to panic and feel bad about themselves!
As we know, that fountain of youth is just an urban legend; everyone tries to discover new ways to stop aging and make wrinkles less visible. Many treatments around the globe can help you fulfill your mission, but they will cost you a real fortune, and to be honest, you can invest your money in better things than that!
Luckily, we've found a solution for your problem that's easy, inexpensive, and most of all, it's beneficial! In the list below, you'll find 10 anti-aging treatments you can make at home with ingredients you already have in your pantry! Check out the suggestions and find the one that's just the right thing for you!
DIY Night Eye Cream
via pinterest.com
As we know, the under-eye area is the most critical part of our face for wrinkles; we're representing you DIY night eye cream you can easily make by using three kinds of oils: coconut oil, almond oil, and vitamin E oil. They're proven remedies for this type of problem!
Wrinkle Removing Banana Face Mask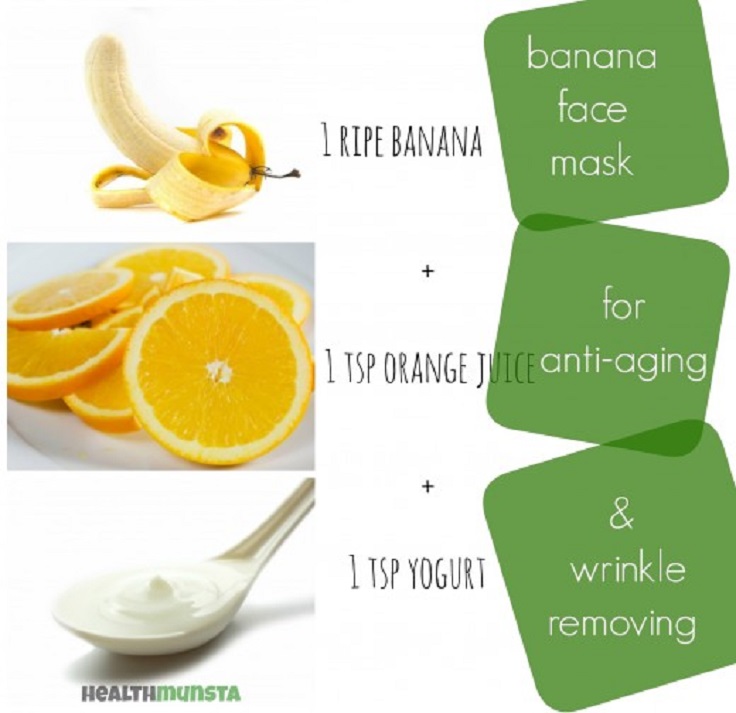 The mix of banana, yogurt, and orange juice will moisturize your skin and help you fight wrinkles and fine lines in the critical zones. Make it three times a week, and you'll see results in just a couple of months!
DIY Natural Coffee Under Eye Cream Recipe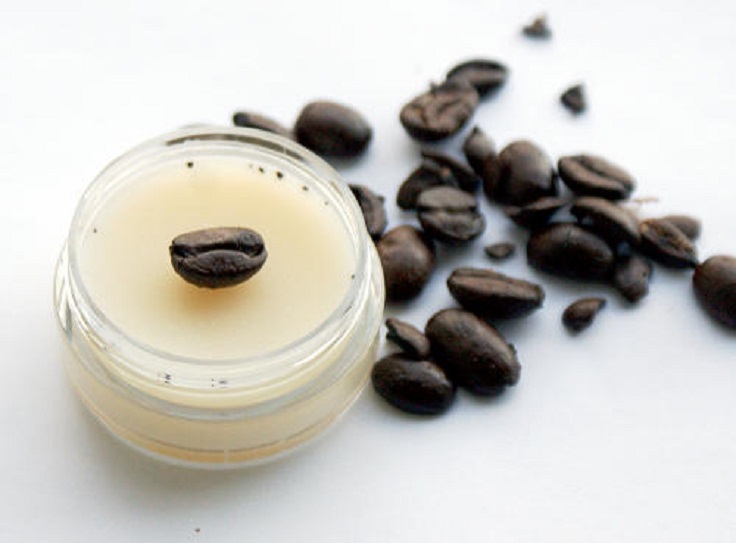 via soapdelinews.com
For centuries, it's well-known that coffee beans are the real deal for problems with aging. Try the old but gold medicine and make this natural under eye cream! Apply around your eyes before you go to sleep and leave it like that during the whole night. First, it'll remove your under-eye puffiness and dark circles, but within a month, fine lines and wrinkles will start disappearing!
DIY Anti Aging Vitamin C Serum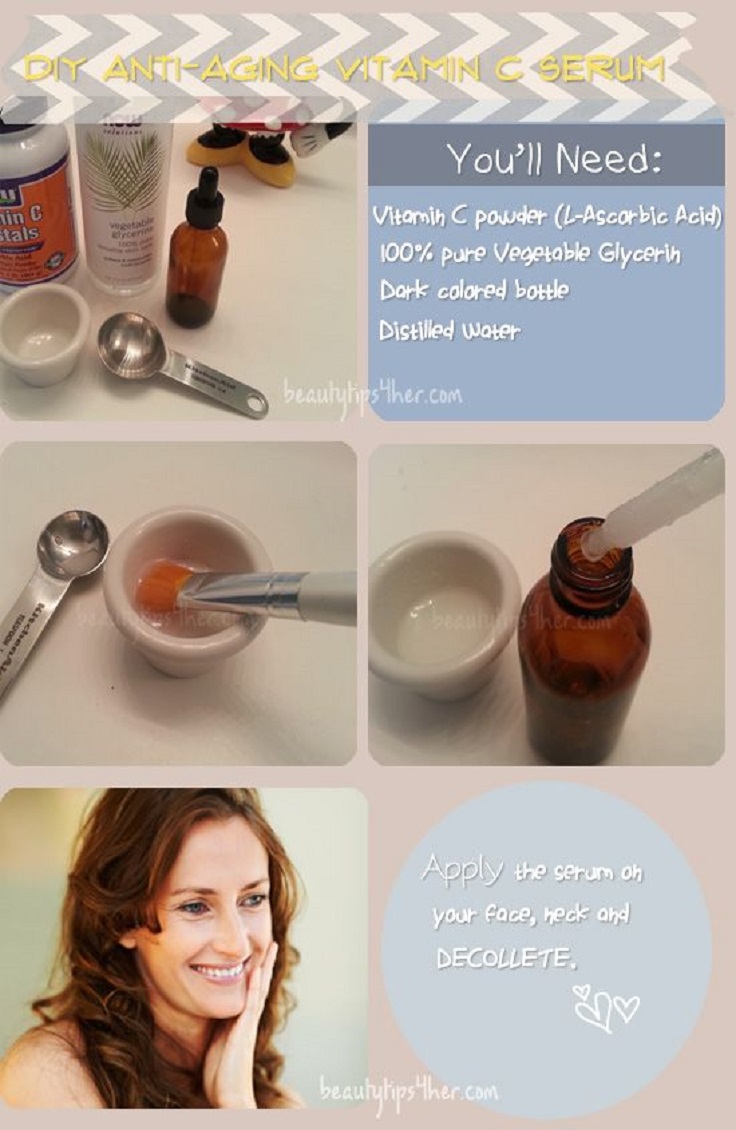 Pure vitamin C can do miracles not just for your wrinkles but for the whole complexion too. This anti-aging serum is made out of vitamin C powder and vegetable glycerin. Use it constantly every day for your face, neck, and decollete!
Easy DIY At Home Face Lift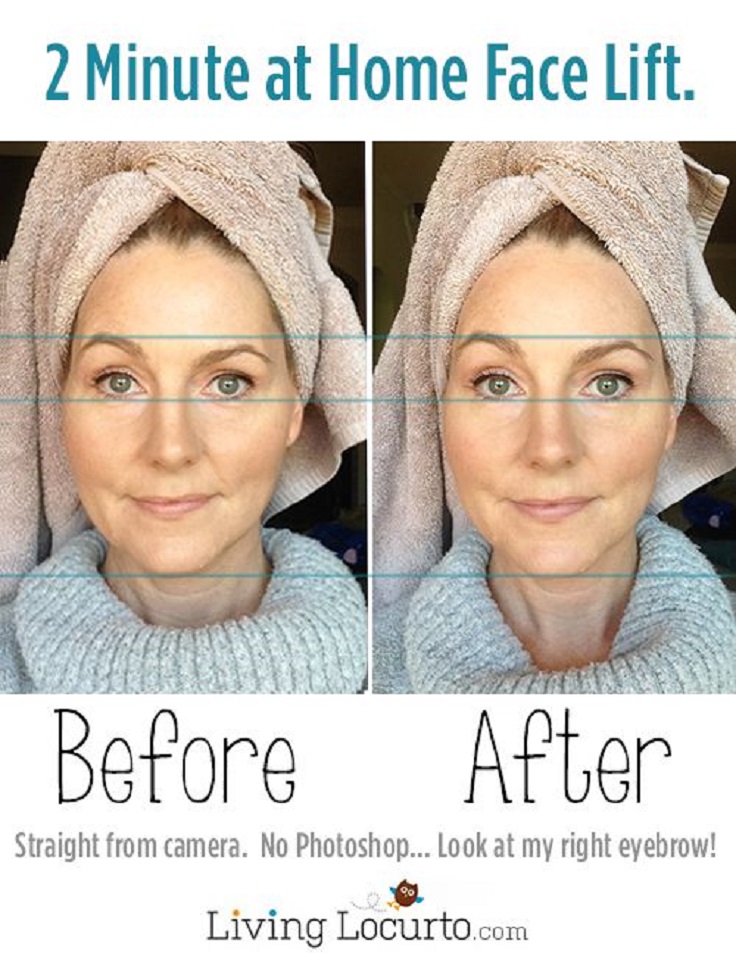 Can you believe that you can finally make a facelift at home without spending thousands and thousands of dollars?! Your dreams become a reality; follow the link above and get all the instructions!
Homemade Eye Cream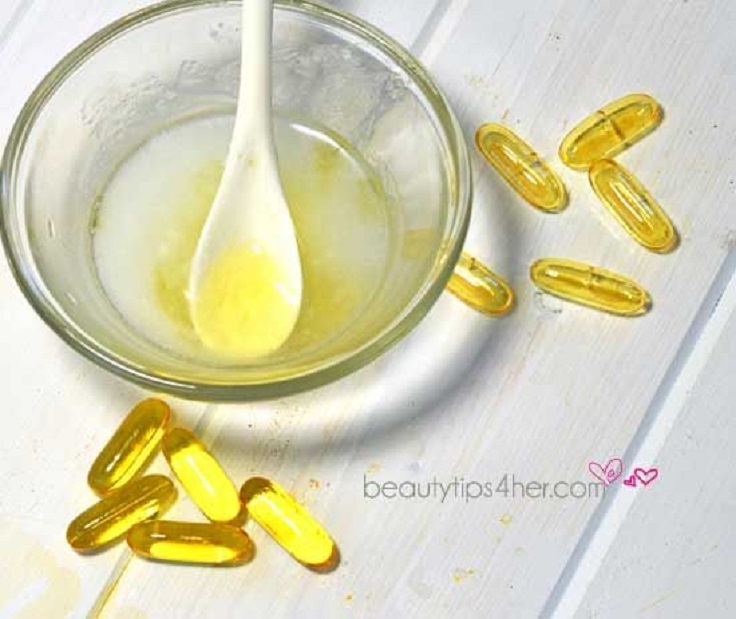 Get rid of wrinkles, fine lines, puffy eyes, and dark circles at the same time by making this amazing cream by yourself. All you need are just a few ingredients and not more than $5. Easy, simple, and cheap!
DIY chemical Peel
via makeupbylacy.com
A chemical peel is a procedure that can prevent you from many things, like acne or wrinkles, but also it can help you to get rid of various types of scars! Now you can make this miraculous treatment at home thanks to the link you'll find above the text. Please read it carefully; this is a method that needs your whole attention and concentration!
Wrinkle Eraser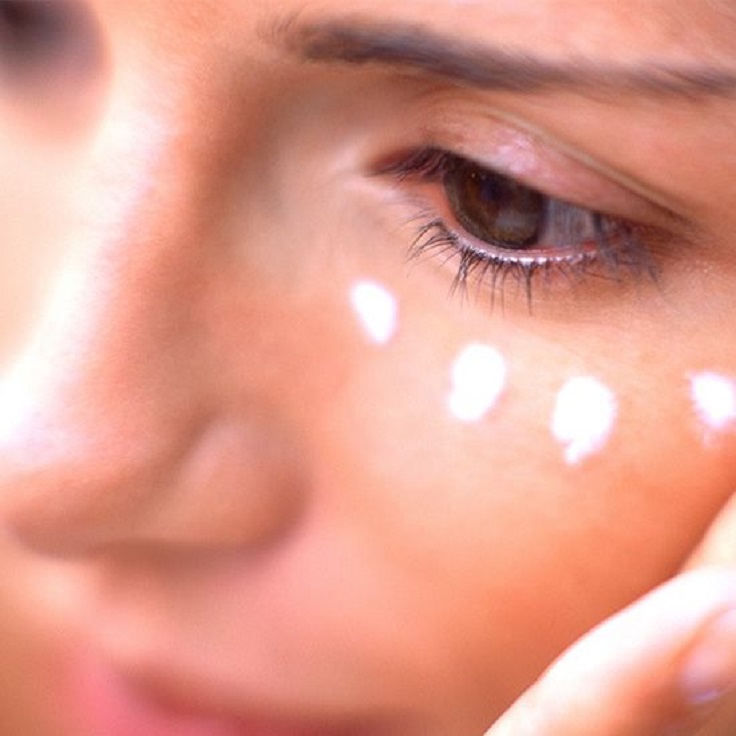 via bellasugar.com
One more treatment for your under-eye area! This wrinkle eraser is actually a mask you can create at home without a lot of effort, but it's mighty, and you'll be surprised by the results!
DIY DMAE Cream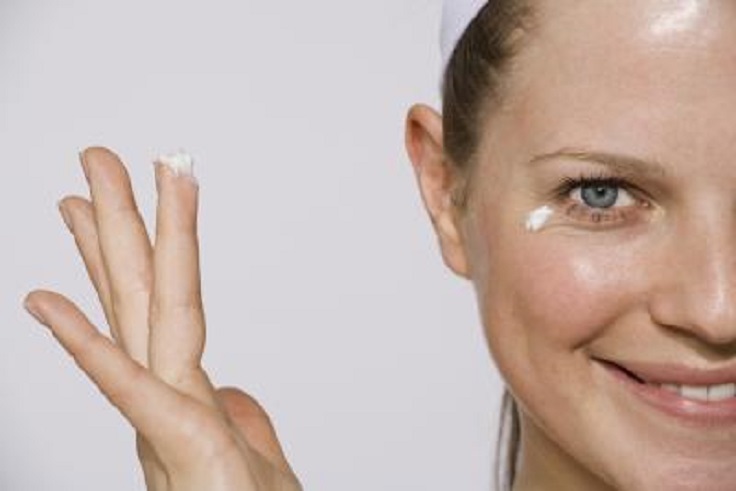 via ehow.com
The DMAE cream is an amazing formula that is actually 3 in 1: wrinkle and fine line remover, and also it can protect your skin from drying! You can find it in every store, but the price may shock you, and that's why we've included the recipe for that cream in our article!
DIY Treatment for Younger Looking Hands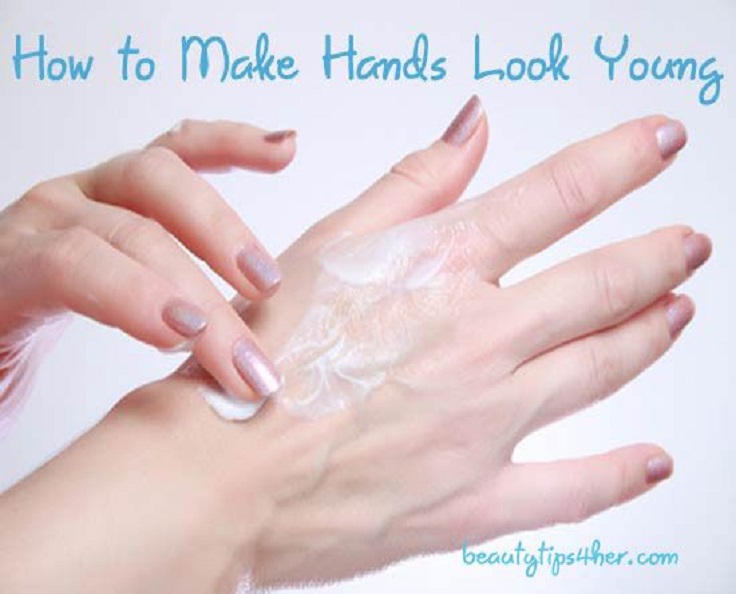 Hands are always showing our age, no matter how much we try to hide it! That's why they deserve special care! You can treat them well at home if you make this unbelievable treatment for younger-looking hands. You'll adore your hands after a month of using!