Whether you live in a house or an apartment, having a balcony is a wonderful thing. You can spend the warm summer nights eating ice cream or enjoying the snowy weather during Christmas.
Not all of us can have a big balcony, but even the smallest ones can be turned into magical spaces with the right investment. This can mean getting new furniture, decorations, or doing a total makeover. In this article, we would like to show you ten ideas on how you can do this, and we're curious to know which of these design ideas is your favorite. Let us know!
1. Earth Tones
Here the trick is very simple – no matter what kind of decoration or furniture you get for your balcony, make sure it has Earth tones. By that, we mean colors such as green, brown, blue, beige. When used in pastel tones, these colors really have relaxing vibes and can add a color pop around. So, pick your favorite and focus on it!
2. Minimalist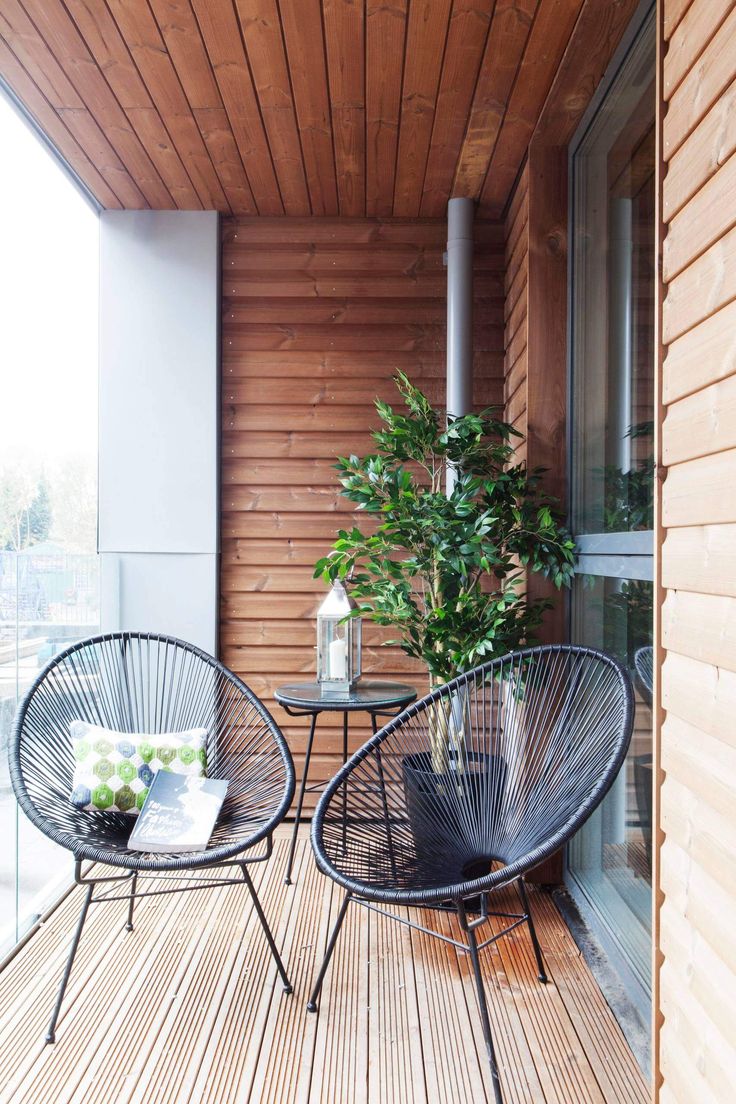 via kellyforhouse.com
The minimalist option will work really well if you're balcony is too small. This is because minimalism is about making use of the space with only the things you really need. It can be budget-friendly, but this really depends on your taste too! Pick chairs and a coffee table you like and place them outside. Add few decorations to give more charm to space, such as plants and pillows.
3. Park Inspirations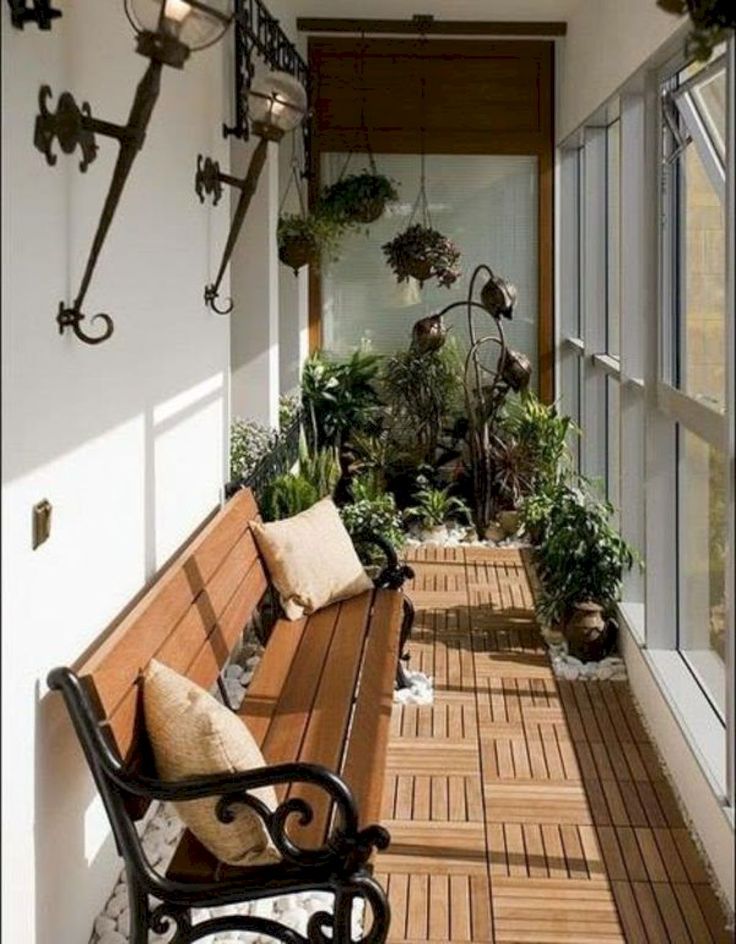 via cuded.com
Now, this is an option that not everyone will consider, but if you really like the idea of walking outside your apartment and feel like you're in the park, then this is for you. The park bench will do its magic, and by adding plenty of plants, the whole atmosphere will really feel like you have your own mini-park at home.
4. Cool Furniture
via woohome.com
Why use chairs and tables when you can get a big outdoor bed? You don't need a whole garden for this, just enough space so that the bed can fit into your balcony. This will definitely be your new favorite place to hand around because this bed is so cozy and ideal for daydreaming! You can also surround it with few plants or other decorations.
5. Nature Love
via homedezign.net
Surround yourself with nature, and you will never regret this decision. However, note that adding too many plants will mean there's plenty to take care of! There's nothing better than sitting on the balcony and having your very own small nature paradise in a concrete jungle.
6. Lighting Inspiration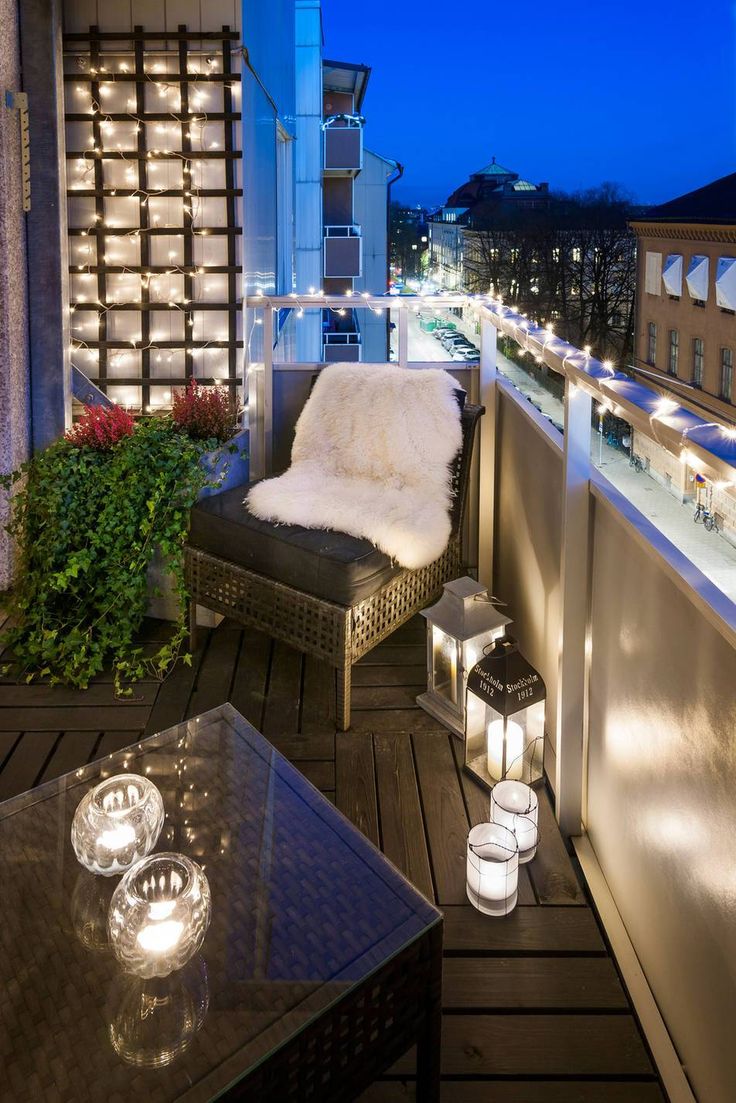 via christmas.365greetings.com
Of course, light can play an important role even when it comes to a small balcony! By choosing the right one, you are going to make the atmosphere much more pleasurable. Try using Christmas lights and lanterns – these two will surely bring such cozy vibes to your balcony, no matter if it's summer or winter!
7. Decoration on Point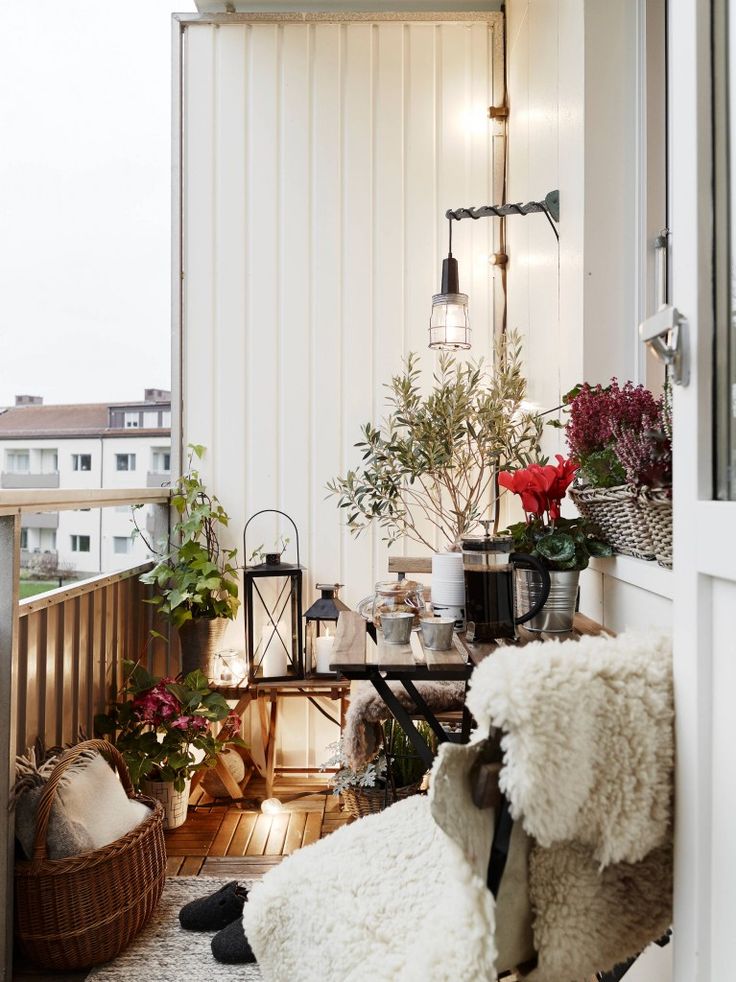 via hommeg.com
It doesn't matter how small your balcony is. What really matters is how you're going to decorate it, because decorations play such an important role in any given space. What is it that gives you the most those famous home-sweet-home vibes? If anything you were thinking about throwing away, maybe it can get its new purpose now. Or if you're able to, go shopping for new decorations.
8. Boho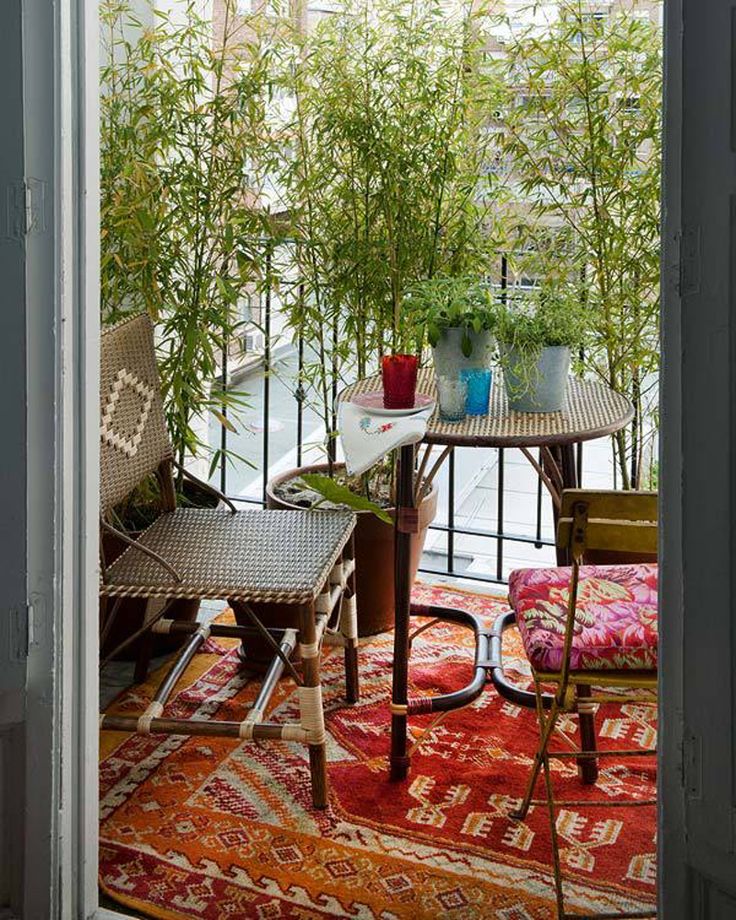 via digsdigs.com
Boho is more than just a way of dressing – it's a whole lifestyle we're talking about. If you like how this sounds, or you just like the way it looks, you can create your own boho balcony and have such a wonderful time over time. It's simple – a plant you love, a rug with an interesting pattern, and vintage furniture. Very beautiful!
9. Cozy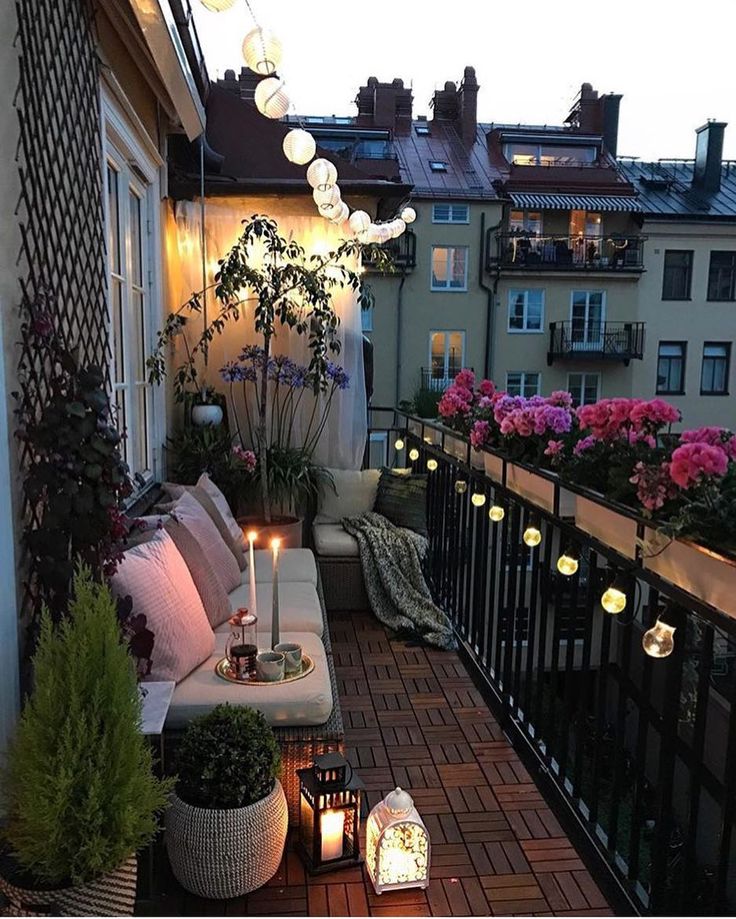 via zszywka.pl
If you're planning to spend a lot of time here, then, of course, it's very important to create a place you will find cozy. We've already mentioned previously that lighting can play such an important role in coziness, but so do many other things, such as the furniture and the decoration. Make sure to make the right choice – there aren't some specific rules to fall; just see what works for you.
10. Modern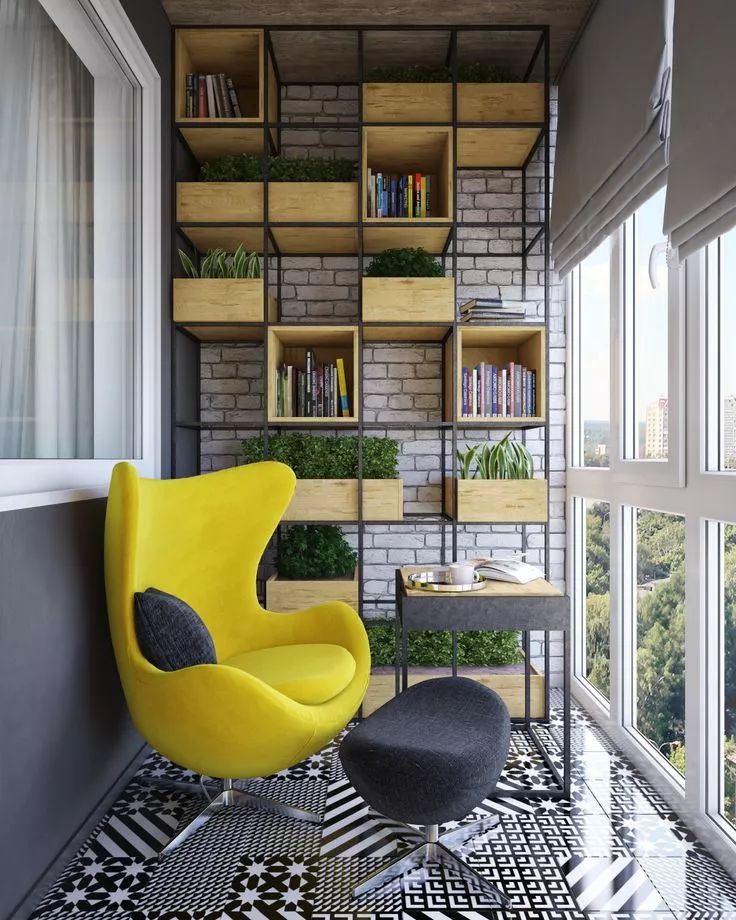 via rawcoms.com
Wow, with a design such as this one, the balcony can definitely be the spotlight of your home! It's very modern, interesting and classy. The yellow sofa brings some retro vibes, and the color definitely stands out from the black and white surroundings. This might not be the cheapest balcony to create, but it's going to be worth every penny.